In the capital city of Florida sits Florida Agricultural & Mechanical University (FAMU) on the highest of seven hills. The university encompasses a haven for students from a myriad of cultures. The Historically Black College and University (HBCU) ranks as the number one HBCU due to the caliber of scholars that strike (pun intended) the world after graduation. Apart from academics, FAMU's events make the university even more top tier.
Check out these top 10 FAMU events you need to attend.
1. SET FRIDAY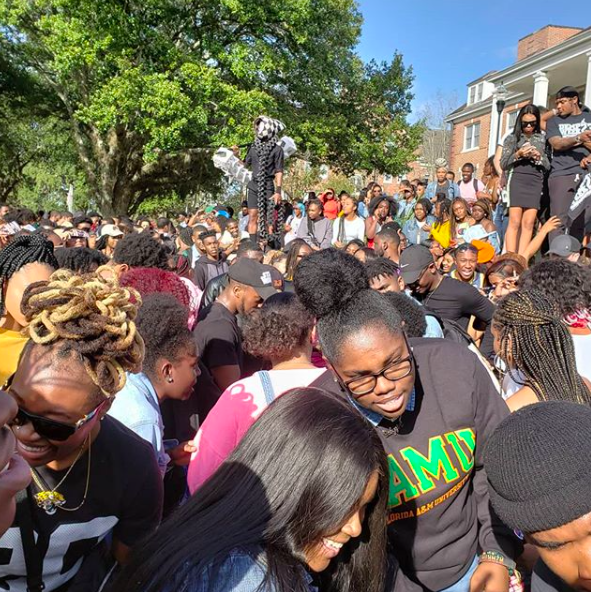 FAMU exhibits a "work-hard-play-hard" environment. Scholars work hard throughout the week and wind down on Friday by going to "The Set." The students pride themselves on the outfits worn throughout the week, and on Set Friday the outfits come even harder. DJ Loosekid sets up his booth and mixes popular songs so Greek organizations, dance crews and modeling troupes can perform. They dance, strut and stroll and other students buy FAMU paraphernalia at vendors. "When I got to FAMU and saw Set Friday I was like, 'yo this is exactly like a block party.' We all do the hottest dances, and it's like a fashion show… It's a 'Black-fusion' of excellence on the block," junior vocal performance scholar and the 21st Mr. FAMU Kimani Jackson said. Set Friday, like Jackson said, definitely embodies a fusion of all things Black culture, from the music to the outfits.
2. HOMECOMING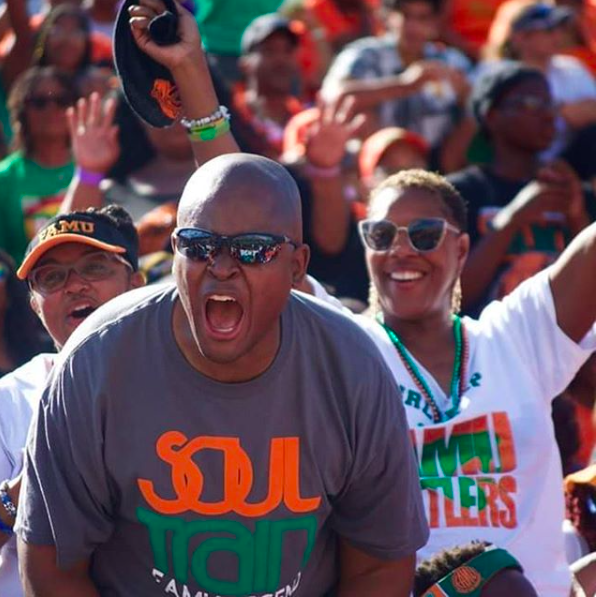 If you want to take a glimpse of FAMU's past and FAMU's future, homecoming is the event to go to. People from all over the country flood the streets of the university. From Martin Luther King Boulevard to Wahnish Way and everything in between the streets are filled. Alumni, current students and future Rattlers all gather to tailgate and mingle at the parade, the game and concerts. Everyone dresses in their best FAMU attire and graces the campus with their Rattler pride throughout the entire weekend. "I would describe it like a big family reunion. You meet so many people who have walked the same walk that you are walking years ago or maybe not so long ago. The school pride is competitive at times, and that is also great. There are so many people that don't even go to the institution, but they come just to celebrate our homecoming with us," FAMU class of 2020 graduate Marquel Bowen said. FAMU welcomes everyone to enjoy the good times that homecoming offers.
3. CORONATION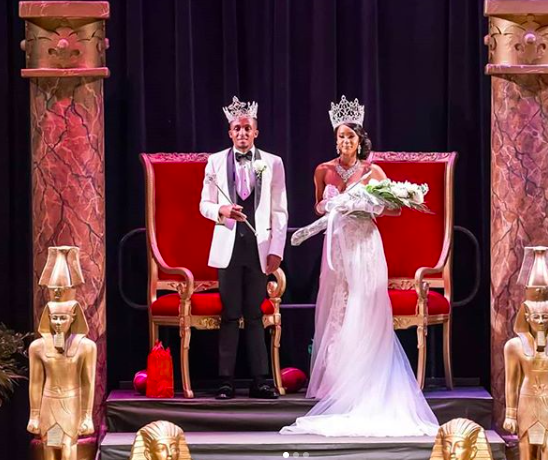 Many HBCUs elect a freshman, sophomore, junior and senior attendant during campaign season, along with the Mr. and Miss of the university. Students at FAMU highly anticipate this annual time of year. Leading to campaign season, whispers of who plans to run and inquiries about campaign teams run rampant throughout campus. After all of the campaign videos and elections finish, coronation takes place to introduce the entire court to the campus. "The whole purpose of the court is to recruit people to the university. Introducing the court to the students and faculty at the university is basically setting the standard for what's to come. It's important because at the end of the day we are the face of the university; that's why it's such a big event," sophomore and FAMU's 2019-2020 Miss Freshman Attendant Kyra Freeney said. Campaign season definitely plays a huge part in FAMU and HBCU culture.
4. GRADS ARE BACK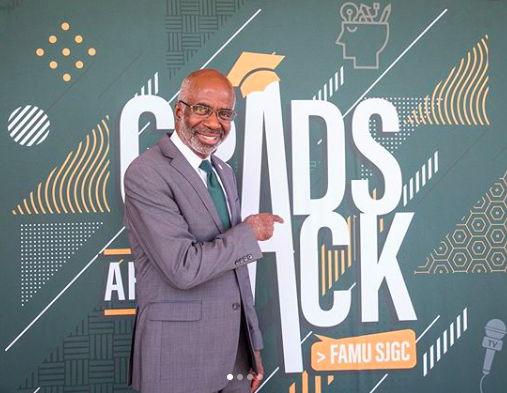 FAMU provides many networking opportunities for students in every school. The School of Journalism and Graphic Communications (SJGC) takes networking for students a step further by bringing in notable alumni for a two-day conference. J-School students look forward to receiving helpful advice to aid them in their matriculation through school. "My favorite part of 'Grads are Back' is the mentorship. It gives me a chance to talk to people who were in my shoes five to ten years ago, and I get to hear how they figured it all out. It gives me a chance to figure out my path and network," FAMU broadcast journalism senior Jayla Herring said. The mini-conference ensures that students get hands-on experience and important networking opportunities.
5. CHILLMATIC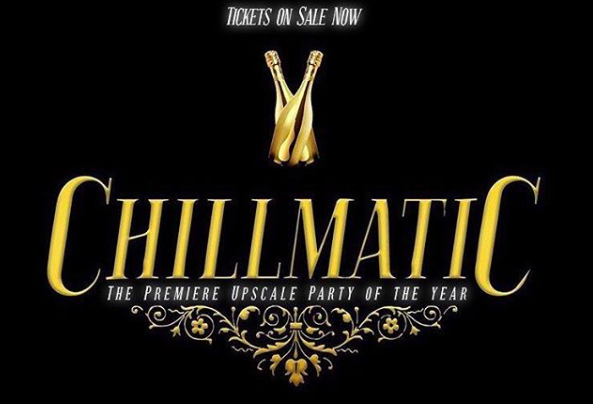 Chillmatic embodies the perfect semi-formal event to attend during homecoming. FAMU students love a reason to dress up, and the Beta Nu Chapter of Alpha Phi Alpha Fraternity gives FAMU the perfect reason during homecoming. Guys put on their nice dress pants and button-down shirts; the ladies wear their trendy dresses from online boutiques so they can participate in a good time and look good while doing it. "Chillmatic has good vibes. Christian Combs came out this year, and it was fun seeing the Alphas stroll. Everybody dressed up in their 'grown and sexy' attire—a vibe," FAMU sophomore De'ja Stokes said. This party always takes place during homecoming, offers chill vibes and a good reason to dress nice.
6. CRIMSON WONDERLAND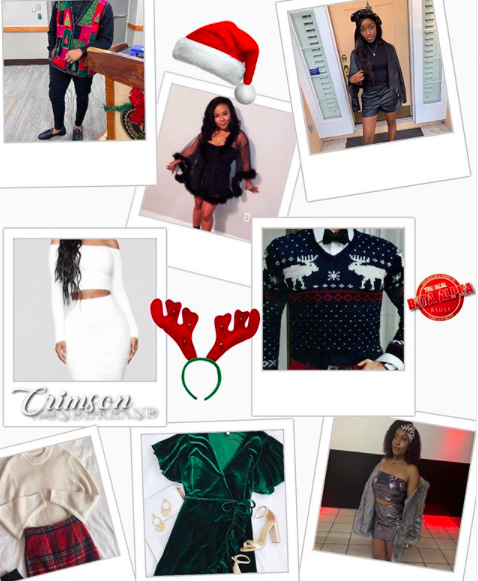 The Beta Alpha chapter of Delta Sigma Theta Sorority (BADST), along with many other attributes, prides themselves on acts of service. Crimson Wonderland is not only a Christmas party thrown for FAMU students, but also for a charity related to assisting during Christmas time. This past year all of the proceeds went to a charity to provide gifts to children in Puerto Rico according to Zoë Mitchell, a junior business administration student and member of the BADST. All who attended dressed in Christmas attire and colors from sweaters to reindeer antlers, and there was also a snow machine. "I don't know anyone else who has a Christmas party. If you want to go to a Christmas party like when you were a kid, but make it college appropriate, go to Crimson Wonderland," Mitchell said. So, there you go: Christmas party, but make it college, thrown only by the BADST.
7. NITEKAP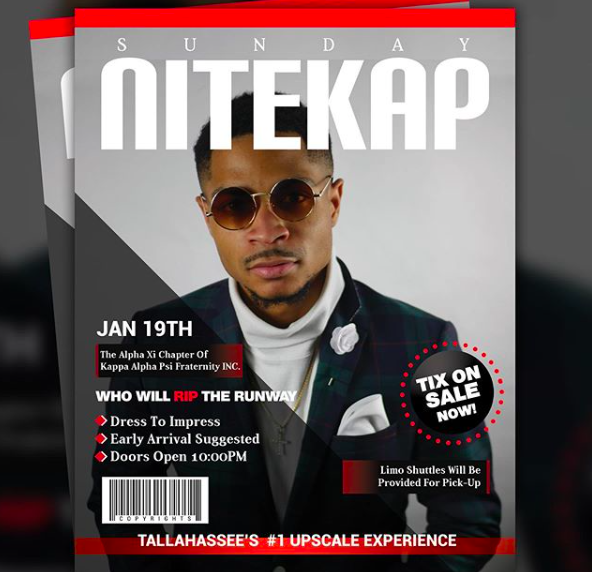 NiteKap marks the commencement of parties throughout the academic year and sets the standards extremely high. The upscale party hosted by the Alpha Xi chapter of Kappa Alpha Psi Fraternity typically falls on the Sunday before Martin Luther King Day. Everyone dresses in their best upscale attire—that screams FAMU culture. "It's not your typical club scene or theme party per sé; it's more of an upscale event. I like to call it, jokingly, prom on crack," senior pre-physical therapy student and president of the Alpha Xi chapter David Liburd said. The fraternity makes the party enjoyable for everyone. Some freshmen received special treatment of getting dropped to the party in a limo, according to Liburd—truly upscale.
8. JUKE JOINT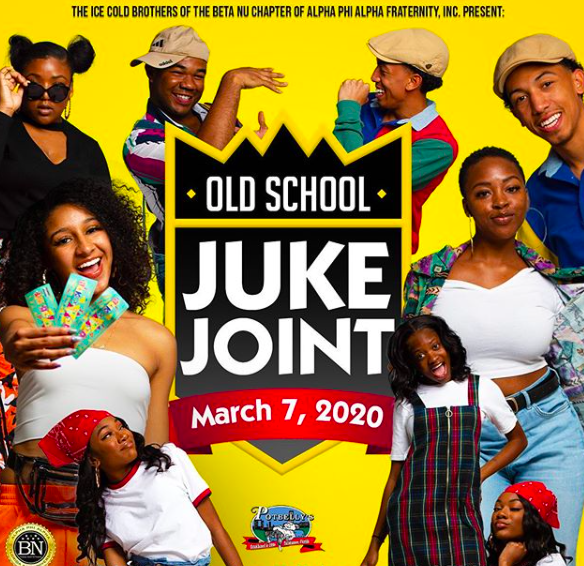 If you consider yourself a throwback junkie then you can definitely call Juke Joint a part of your scene. Once again, the Beta Nu Chapter of Alpha Phi Alpha Fraternity throws another popular party. In addition to the party, the promotion sets this event apart from the rest. Leading up to the highly anticipated old school themed party, the fraternity recreates music videos, TV show skits and flyers from back in the day. The dress code for the party obviously entails all things throwback. "Juke Joint is for anyone who likes throwback Hip Hop and R&B, who wants to have a listening session with their friends while being able to dance and who likes to dress in throwback themed clothes once a year," senior economics student and Vice President of the Beta Nu chapter Marvin Leveille said. People from all over come to enjoy the once-a-year retro scene.
9. KOACHELLA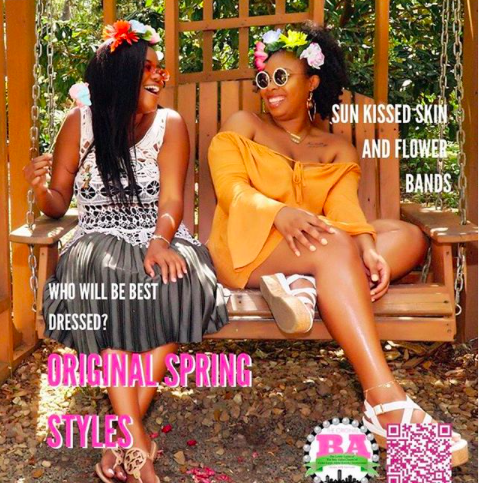 If you never got the chance to go to Coachella in California, thanks to the Beta Alpha Chapter of Alpha Kappa Alpha Sorority (BAAKA) you can attend the festival right in Tallahassee. BAAKA's take of Koachella mimics the original event from the strictly enforced fashionably-fly and BOHO dress code to the music choice. This day party event offers a relaxed and upscale atmosphere that many enjoy. "Some parties you have to be in that 'mood,' but for Koachella, you can be 'turnt,' but you can also be relaxed; it's open to those different kinds of vibes," FAMU alumna and member of the BAAKA Alelee Figgs said. The party encompasses different styles of music along with a few FAMU songs so that everyone enjoys themselves.
10. JUICE JAM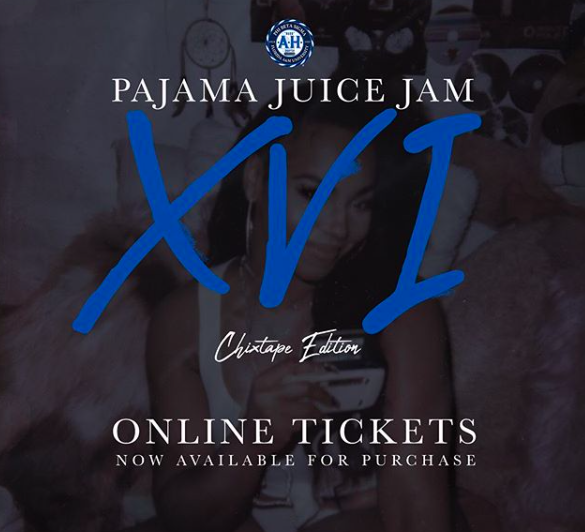 If you look to experience a not-so-memorable night (if you know what I mean), then Juice Jam definitely looks like the gathering for you. The juice party thrown by the Alpha Eta Chapter of Phi Beta Sigma Fraternity is a great jam-packed time, and everyone goes straight for the juice. "I can't really remember the party in its entirety, but I remember before the party and bits and pieces of it because of the juice. A lot of drinks were passed around," FAMU junior Jordan Lyons said. The infamous "blue juice" will get you every time if not careful. One tip if you plan on going to juice jam: take it slow.