It's 3 a.m.. You're walking home from the bar, a friend's dorm, a house party or maybe even the library. All of a sudden your stomach grumbles and your mind instantly thinks about eating something either greasy or sweetly delicious. Whether you just swigged countless shots or haven't even touched alcohol, you should visit some of the great places to eat that are open until the wee hours of the night. Make sure you add these 10 late night drunchie restaurants on to your Bucky List.
1. Ian's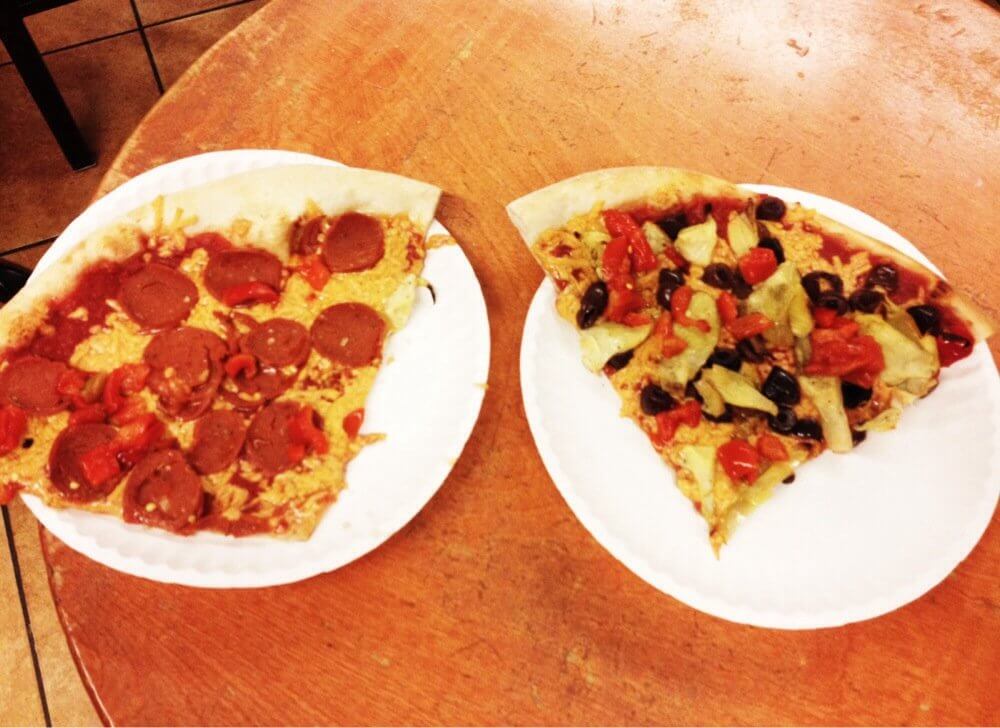 Have you ever wanted quesadilla pizza or smoked brisket and tots pizza? Then Ian's Pizza is the place to splurge. Students, parents and the whole community line up to get a slice from Ian's. Its specialty is the Mac and Cheese pizza, which was named "one of the plates that define Madison" and one of Food Network's Top 50 pizzas in the U.S. University of Wisconsin–Madison senior Abby Alvarez said she would choose Ian's for every late-night snack. "It's really good and the atmosphere is really fun." Alvarez said. "It's worth it." Though Ian's is a tad more expensive than other pizzas on campus, the crazy monthly special pizzas, such as white lasagna and chicken cordon bleu, make it extremely unique. Even with two locations downtown, Ian's line seems like a mile long during peak drunchie time.
Pro tip: Ian's Pizza's puppy chow is almost (if not better than) its pizza.
2. Greenbush Bakery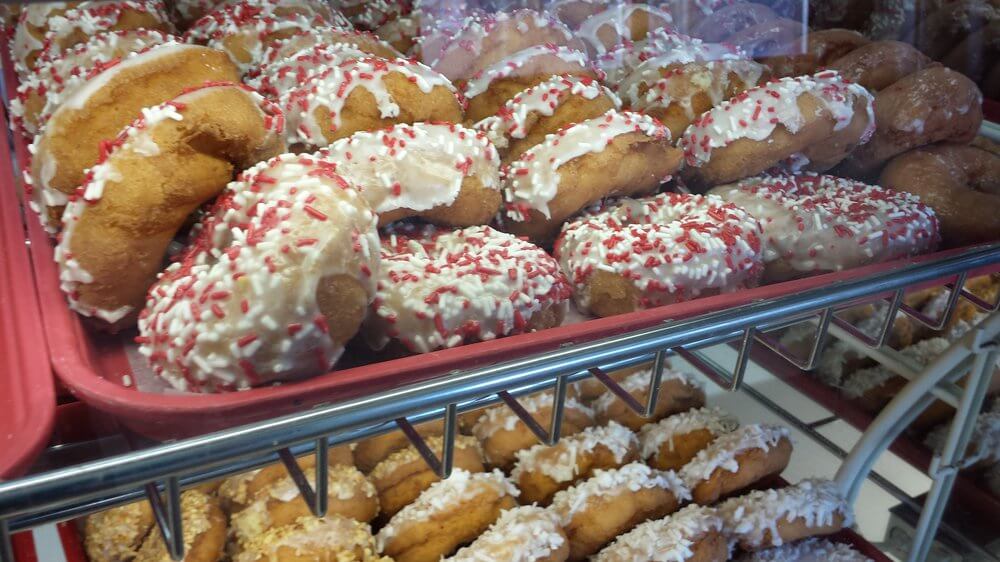 When drunk, you probably crave something sweet and nothing cures that craving more than an amazing $1 donut from Greenbush Bakery. That's right, folks—these donuts are cheaper than Dunkin. "It's cheap and sugary and chocolatey donuts at 1 a.m. are great, " UW–Madison junior Anna Flottmeyer said. "It's close to my apartment so that's always helpful too." Greenbush serves classic long johns, cream-filled and jelly-filled donuts, but the Oreo donut is the real prize. The Oreo donut is a fluffy yeast donut with a white-cream filling and cookie crumbles coating the top. If you're not in the mood for a donut, Greenbush also offers huge apple fritters and various flavored turnovers covered in a delicious, white glaze. You might even need to buy a couple extra just in case you get hungry the next morning.
3. Leia's Lunchbox/Fried & Fabulous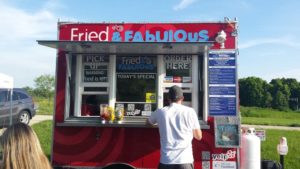 Food carts are a huge part of the Madison food scene and this list wouldn't be complete without at least one late night food cart. "I tend to frequent the food cart Fried and Fabulous for cheese curds because it is a food staple here," Madison resident Meghan Wierschke said. Besides the Wisconsin delicacy of deep-fried cheese curds, the food cart offers deep-fried mac & cheese bites, perfectly greasy burgers and gooey, warm half-baked cookie dough. If you can't wait until late night drunchies, you can also find the cart on Library Mall during lunch throughout the week.
4. Pizza di Roma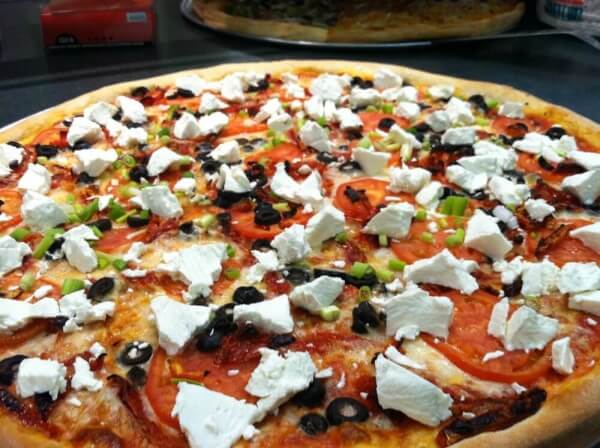 Pizza di Roma proves that you should never judge a restaurant by its name. While they do have pizza, Pizza di Roma serves everything from salads and calzones to speciality Italian pasta dishes and hot subs. Some great dishes include baked ziti, lasagna pizza, chicken marsala and vegan eggplant marinara. "It's open really late and has great pizza. I love pizza. I usually get a slice of mac-and-cheese pizza, sometimes I will get cheesy garlic bread ," UW–Madison sophomore Maki Watanabe said. If you are feeling adventurous, try one of the calzones or strombolis because they are about as big as your face. On a warm day, Pizza di Roma offers outdoor seating on State Street (perfect for basking in the sunshine with a group of friends), but on a drunken night out, take a seat in the teal booths and indulge in Italian delicacies.
5. Jimmy John's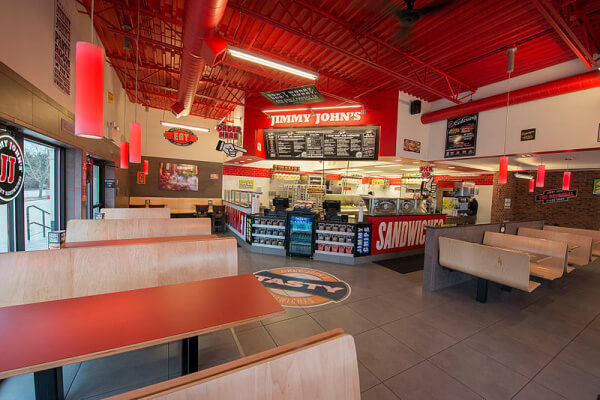 Because Jimmy John's delivery service's claim to fame is "freaky fast," your drunchies will be satisfied almost as fast as they came. Located right around some of the major bars on State Street, you can pop in and out quickly and head on home. If you ride the bull in Whiskey Jacks, you can easily run to Jimmy John's and get back to the bar in time to listen to more music or take another ride. For UW–Madison junior Brandon Buss, Jimmy John's is super convenient if he forgets to eat his sub after a night of drunken activities. "It can sit out at night and I can eat it the next morning or day or night. I'm not picky," Buss said.
6. Short Stack Eats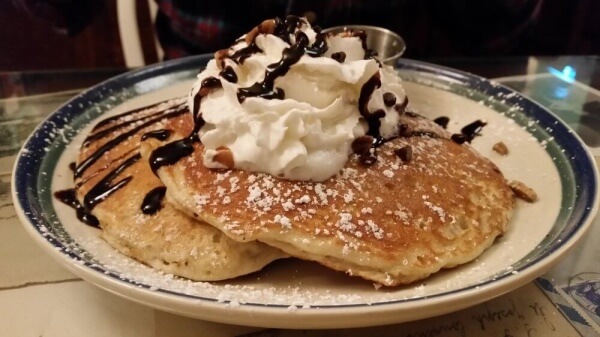 Only open from Thursday at 7 a.m. to Sunday at 11 p.m. (yes, the whole time), Short Stack Eats is hopping all day and night on the weekend. It designed its hours to satisfy the famished drunk crowd and the hungover brunch club. But the best part? The pancakes are drenched in real Wisconsin maple syrup. Wisconsin is also known for having some crazy Bloody Marys, but nothing else in the state beats Short Stack's 25-ingredient version. This drink is spicy with jalapenos, serranos, habaneros and a Sriracha rim. The Bloody Mary has a tall veggie skewer and a Miller High Life shorty on the side—a classic Wisconsin tradition.
7. Parthenon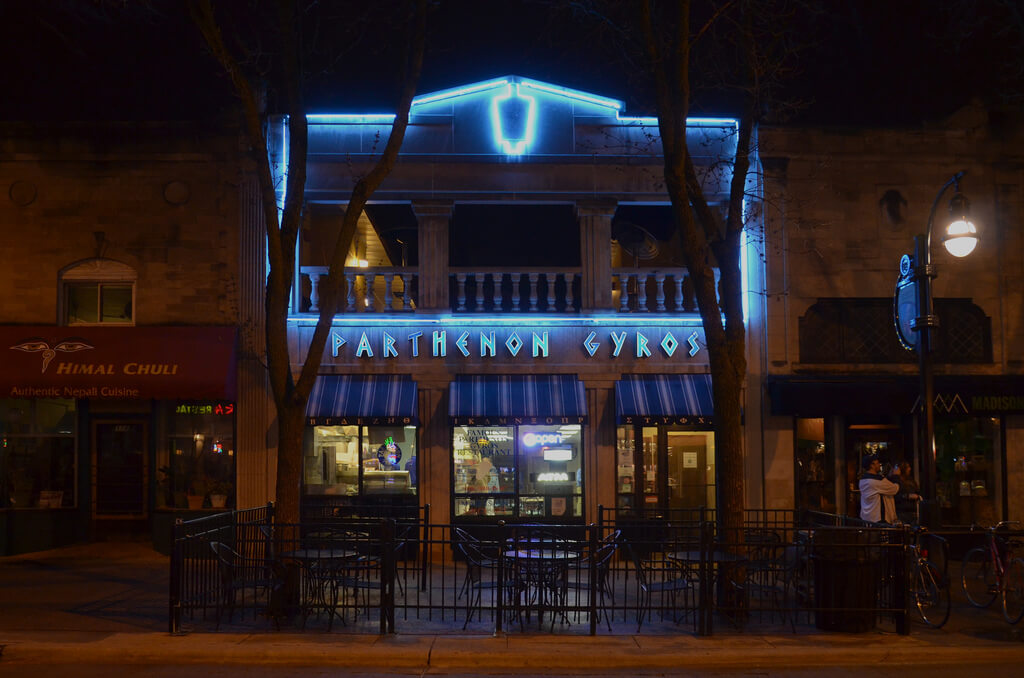 Opened in 1972, Parthenon has been satisfying college student drunchies and Greek food cravings for over 40 years. The classic gyro is made with lamb and beef then flame broiled on a rotisserie grill. The flavorful meat is piled onto a warm pita with onions, parsley, tomatoes and homemade tzatziki sauce. Parthenon is open until 3 a.m. and one of the only Greek restaurants near campus. "It tastes amazing, the staff there are super friendly and it is something different," UW–Madison alumnus Christopher Lasocki said. Warm, grilled pita bread on cold Wisconsin winter nights is always a good idea.
8. Wendy's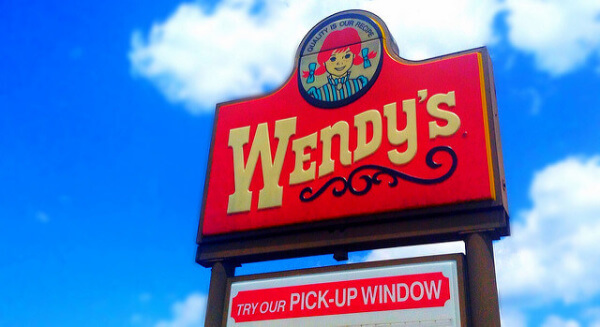 Not only does Wendy's offer a clean, public bathroom to use (access to a toilet can be better than french fries), the food is perfect when you want to eat everything and not spend a lot of money. Living in a state where the people sport cheese-shaped hats and cows produce around three billion gallons of milk every year, you have to know a go-to late night restaurant with a top-notch ice cream dessert. "If you dip your french fries in your Frosty and your chicken nuggets in your Frosty, it's the best combination and your life will never be the same," UW–Madison senior Kim Engler said.
9. Rocky Rococo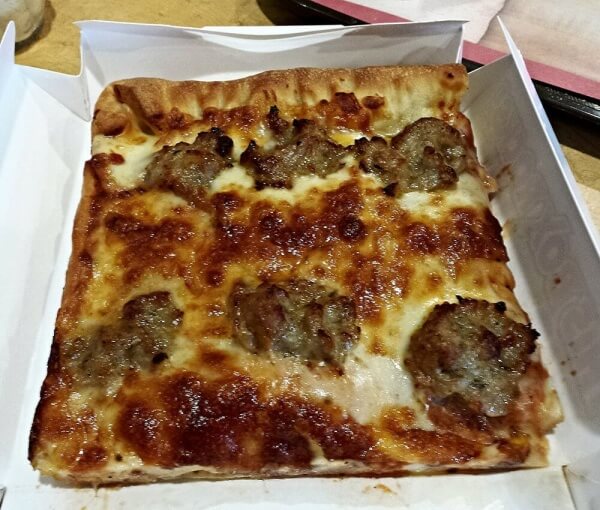 Even though Rocky Rococo closes at 11 p.m., we all know that Badgers like to start their nights a little early. The square pizza slices are loaded with fresh toppings, extra cheese and a crust that tastes like breadsticks. "It's vegetarian friendly. I'm a vegetarian and it's really hard to find that," Madison resident Heidi Ross said. "It's so insanely delicious." Rocky's also offers plenty of seating (perfect for taking a break after dancing and singing drunkenly to Justin Bieber all night), and is located right next to Greenbush on Regent Street.
10. Mad City Frites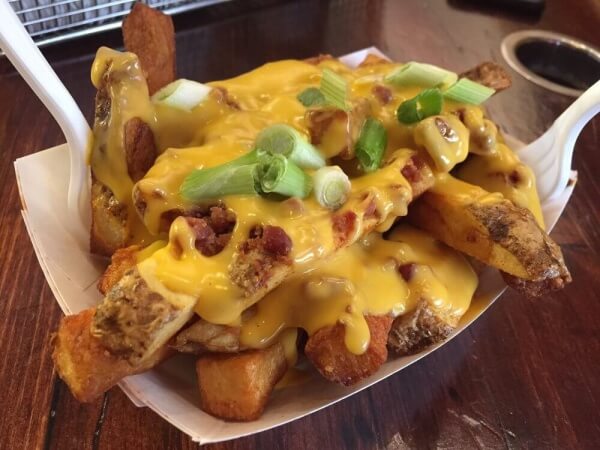 A new Madison treasure is Mad City Frites, a restaurant that only serves fries, soda, water, beer and wine. Who really needs anything more than that? They let you choose from 14 sauces that have Madison themes such as Picnic Point Pesto, Sconnie Sriracha and Camp Randall Ranch. If you've ever heard of the Canadian delicacy poutine, just visit Frites for a taste instead of travelling up to Quebec (even though going through customs is totally worth it). French fries covered in gravy and fresh cheese curds will cure your drunchies as soon as they hit your tongue.