We understand the frustration of being trapped inside your apartment while at school Trust me, we get it. Thanks to COVID-19, classes unfortunately moved online for most students. Despite the shift, you can make the most of it and by discovering the COVID-19 friendly things to do in your area. For students in the Amherst, Massachusetts area, you've made it to the right place.
Here are the top 10 COVID-19 friendly activities that you should take advantage of around Amherst.
1. Hiking (Mount Sugarloaf, Holyoke or Norwottuck)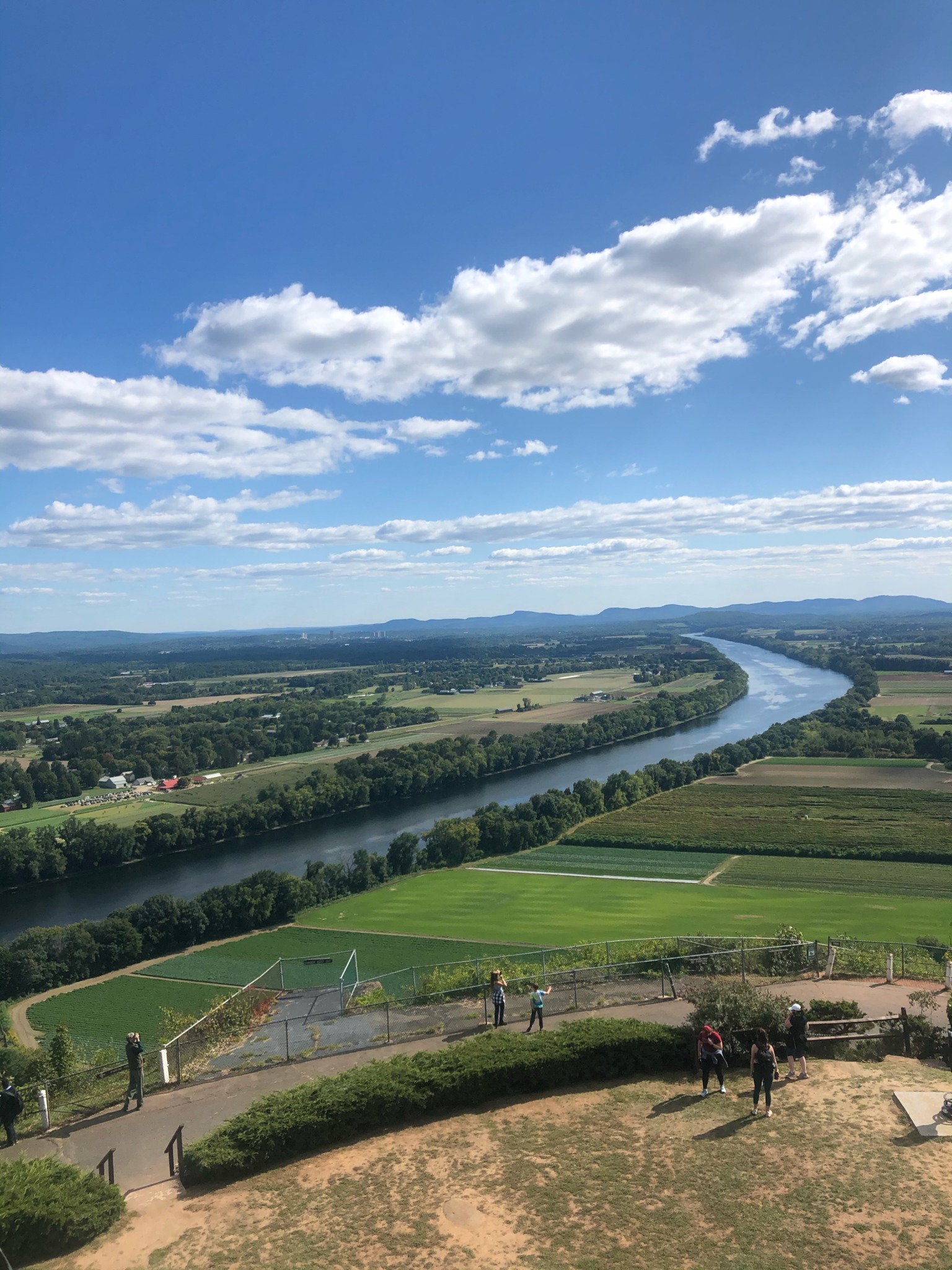 When in Amherst, you find many people going hiking just about every other day. From sunrise until sunset, the various mountains and hiking trails allow for social distancing with no deprivation of the full hiking experience. "Typically in the morning no one is on the mountains, so it's just me, my friends and the sunrise," said UMass Amherst junior Connor Jahn. "Seeing the sunrise over Amherst serves as a reminder that we are alive and should be thankful to enjoy our surroundings, even during this difficult time." Going hiking with roommates, and others that you quarantine with, ensures your safety so that you can simply just enjoy nature. When asking students and locals about their preferred hiking path, you'll get limitless responses, all of them known and loved. As a result, people can enjoy their hike and not worry about running into others, while being able to escape the world for a little.
2. Apple Picking at Red Apple Farm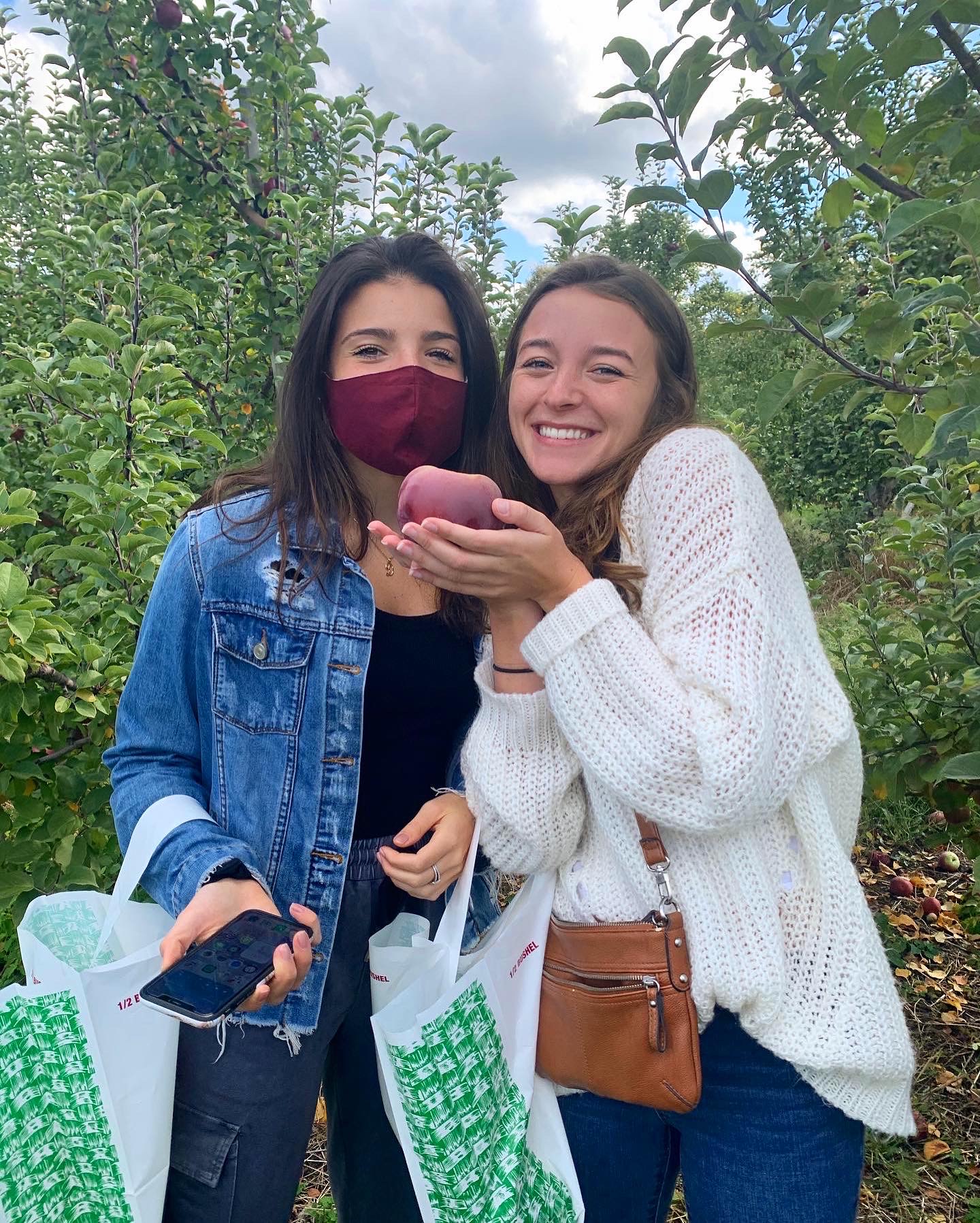 Just 20 minutes outside of Amherst lies the Red Apple Farm, a fourth generation family farm. If you want to get outdoors and take in the Fall air, you will not regret apple picking. They offer pick-your-own apples, pumpkins and potatoes…all while socially distancing! When pulling up to the farm, you can see the rows of 10-foot-tall apple trees, followed by a field of sunflowers and a large pumpkin patch just behind that. Upon entering, the "little country store" and BBQ ordering section appear directly next to the parking lot.
Both the store and eatery only accommodate 12 customers at a time, and workers remain diligent in following these promises. Their latest addition to the farm happens to be the Brew Farm, where they make their own hard cider. You can enjoy their BBQ and beverages at a nice picnic table, overlooking the orchard. Doesn't this sound like an amazing post-apple picking view?
3. Go Golfing!
If you don't know what to do with your afternoons post-classes, try going to the driving range with a couple of friends or roommates. The West Mass Family Golf Center stays open from 10 a.m. to 6 p.m. daily and serves as a great pastime. A handful of their activities closed due to the pandemic, but you can still participate in the driving range, mini-golf, grass tees, putting green and even baseball. However, you need to bring your own bat and helmet for baseball for sanitary purposes. The golf center keeps its visitors' safety as a priority, enforcing social distancing rules at all times, and only allows a certain amount of people in at once.
4. Photoshoot Around Amherst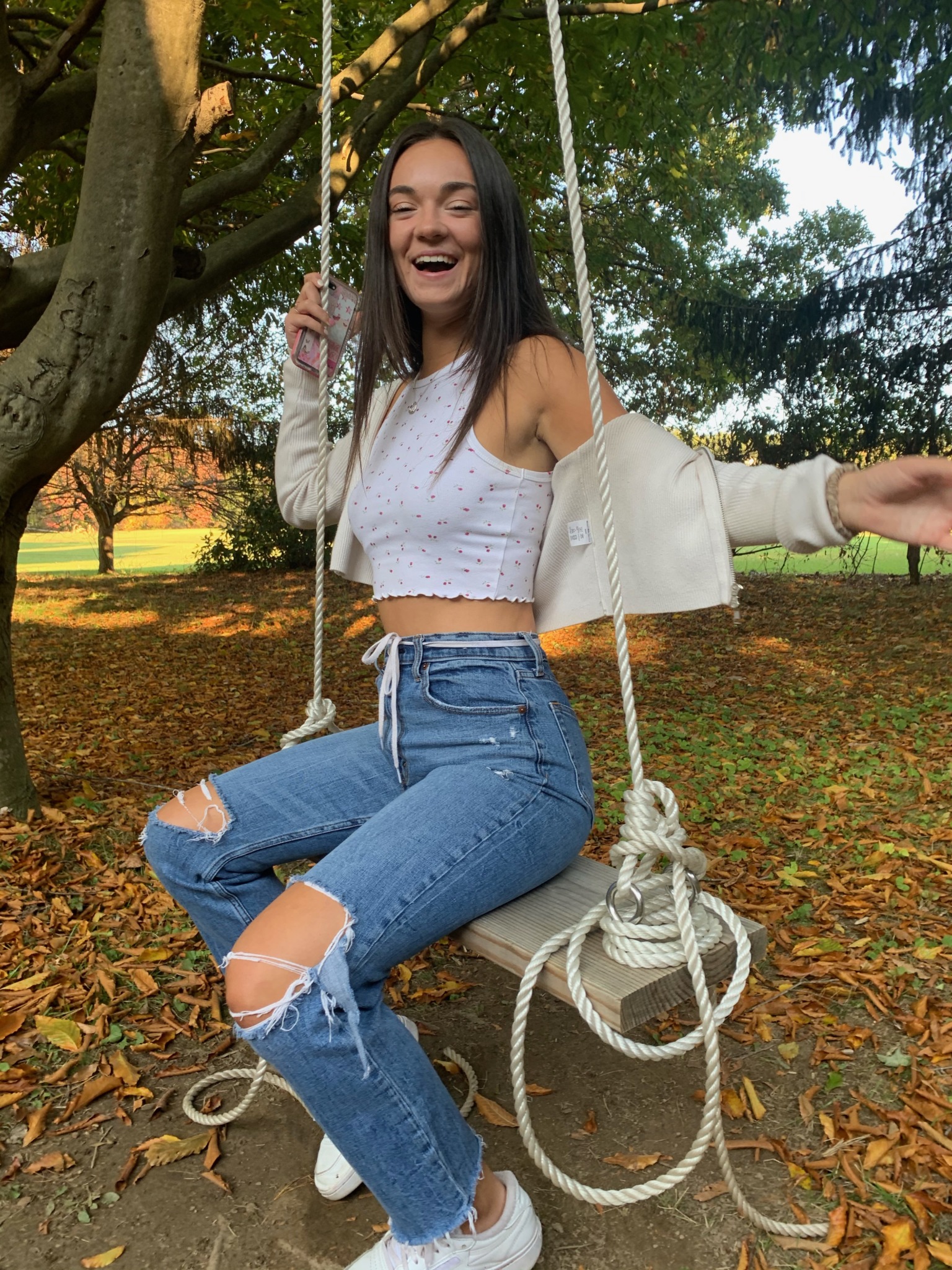 Do you miss getting dressed up to take cute pictures with friends? So do we. However, Insta-worthy photoshoots don't have to disappear for good. We see so many students go out to explore Amherst and the many open fields to take a few cute pictures. You can do this as a solo shot or with roommates in the mix. Visit a farm to see the animals or just go to a pretty open field for a beautiful background and a good way to get some fresh air.
5. Mill Valley Ice Cream Shop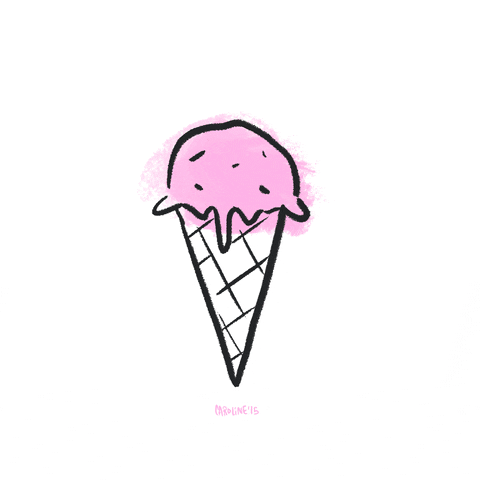 Need a quick, sweet snack? Visit a local ice cream shop in Amherst!. Specifically, the Mill Valley ice cream shop makes their own homemade ice cream, known and loved by basically everyone in the area. UMass Amherst carries their ice cream throughout campus for students to purchase. Also, local stores offer pints for sale in their stores. "My favorite flavor is Pumpkin Oreo; they have the creamiest, richest ice cream I've ever had," UMass Amherst junior Julia Cordeau said. The ice cream shop sits beside a farm with the cows responsible for their amazing ice cream and a pumpkin patch open for pumpkin purchases. We definitely recommend checking out their popular seasonal flavors and satisfy your sweet tooth.
6. Puffer's Pond Dam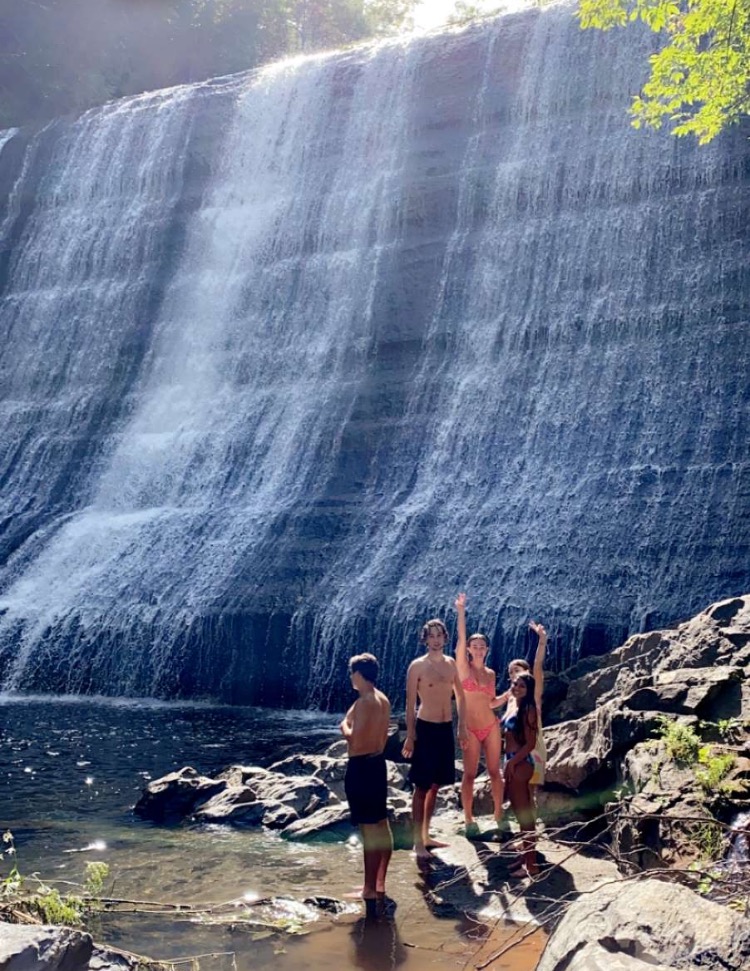 A walking path off of Shelburne Fall Road leads to an Amherst hidden gem: The Puffer's Pond Dam. "My friends and I were exploring the walking trail when we came across this dam; it was absolutely beautiful and honestly made my day," said UMass Amherst junior Jyllian Kelloway. The trail passes a watching platform that looks over the dam with an amazing view of the pool and stream of water below. A separate path descends from the platform, where you can get a view of the entire waterfall. The changing New England trees surrounding the dam add to the breathtaking view, making for a great outdoor experience.
7. Norwottuck Bike Trail
Another way to get out of the house safely could be checking out the Norwottuck bike trail! This hidden gem doesn't get too crowded, making it ideal for a safe outdoor activity. "It was fun because all of the trees are changing colors, so on both sides there are trees running along it so it's super pretty," said UMass Amherst junior Monica Grady. The trail passes multiple local Amherst farms, so bikers get to pass cows and other farm animals along their ride. Grady went biking with her roommate as a way to get some fresh air before their next class. Take a bike ride with friends or roommates for unforgettable scenery and a great experience.
8. Get Take-Out in Downtown Amherst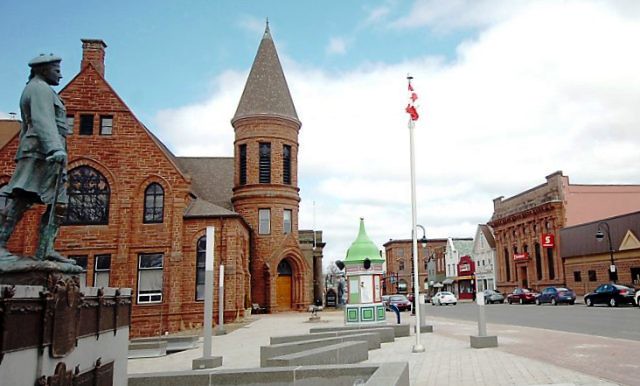 On those busy homework nights, students typically look for a quick place to order food. They also enjoy afternoon study sessions at local outdoor coffee shops. Downtown Amherst offers a variety of food options for basically every craving you could possibly have. Specifically, some of the top restaurants to order take-out from include Johnny's Tavern, Lilly's Restaurant (Chinese food), Taste Thai Cuisine and Arigato Sushi. "Pai Tai in downtown Amherst would definitely be my go-take takeout option," said UMass Amherst junior Oliver Asaker. "I always find myself ordering there since it's super quick and convenient for busy days." Ordering food for takeout also gives students a sense of normalcy. The pandemic took away indoor seating for many restaurants, but that does not mean we cannot still enjoy the amazing food and eating-out experience.
9. Go on a Walk or Run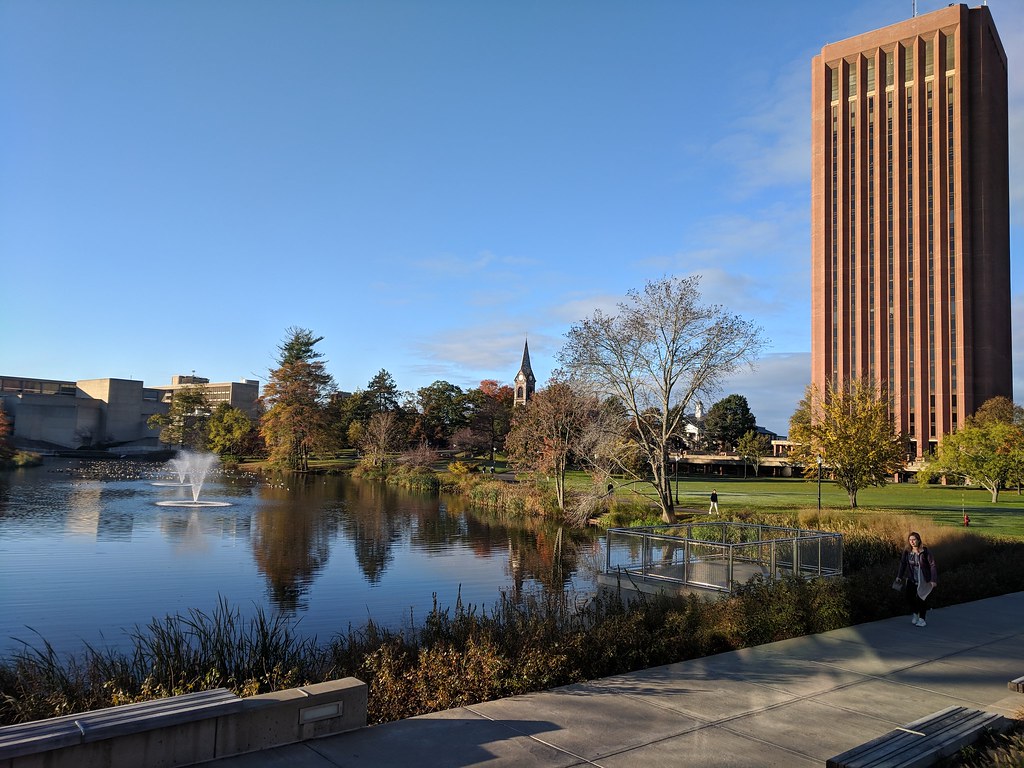 Going on a walk or run tends to be one of the most convenient and relaxing ways to get some fresh air. For your next run, go through UMass Amherst campus or the nearby Amherst High School track. All public areas require masks, so make sure you bring and wear your mask whenever appropriate. "I love walking midafternoon between classes as a sanity or mental health break, since staying in my room all day taking part in virtual learning can be exhausting," said UMass Amherst senior Karly Blume. The simple act of going for a walk clears your mind, gets the blood flowing and allows you to feel refreshed.
10. Mike's Maze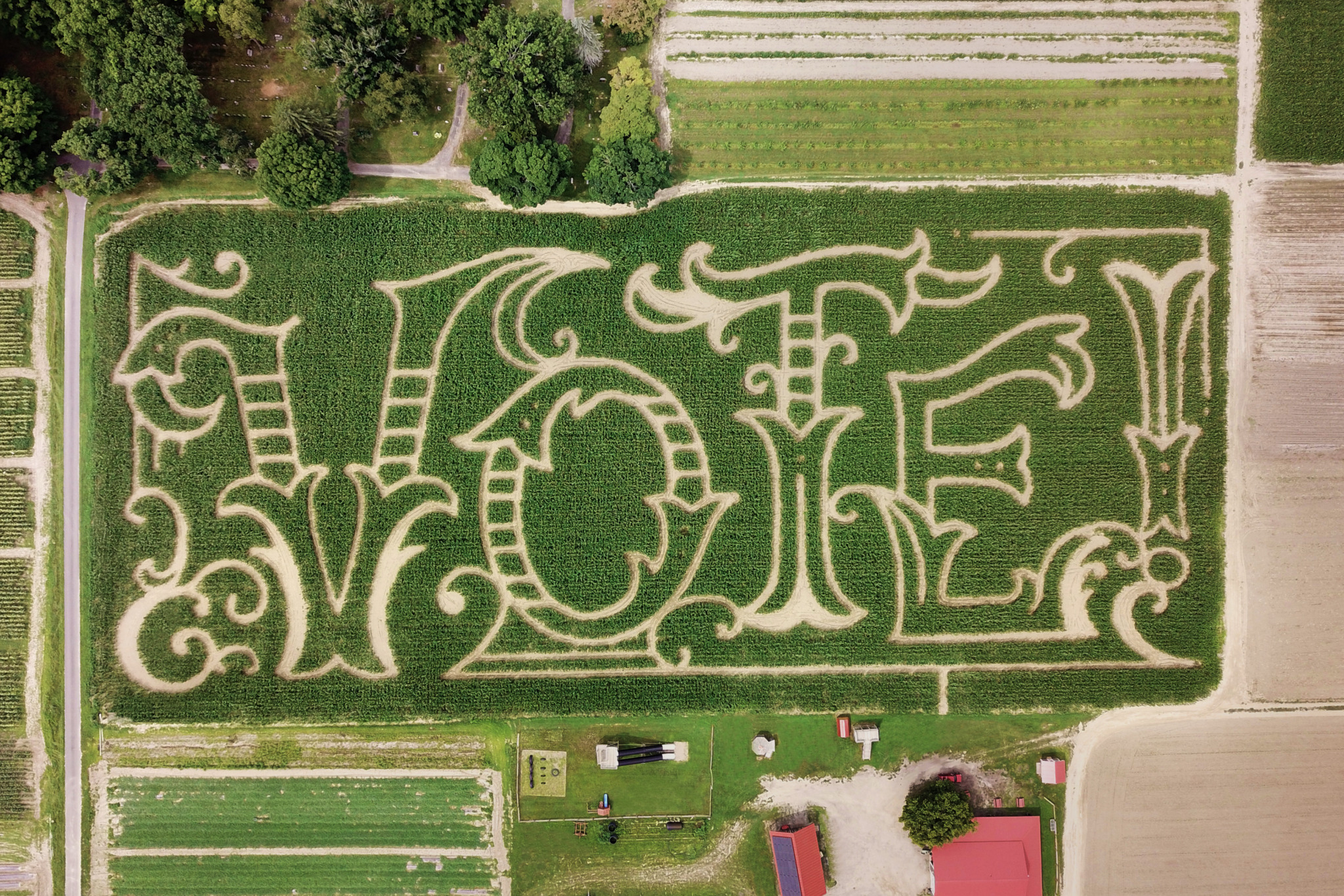 Looking for a nice, quick, Fall afternoon trip? At Mike's Maze, you'll get the full Fall experience with apple cider donuts, petting farm animals and of course, making your way through the corn maze. Mike's Maze lies at the bottom of Mount Sugarloaf, a quick 10-minute drive from Downtown Amherst. Every year, Mike's Maze has a different theme, which they incorporate into the shape of the cornfield. "They take an image and cut the maze trails to make that picture; it's really cool to see," said UMass Amherst junior Kelsey Dharmakeerthi. After purchasing a ticket, look at the side of the ticket building a wall to see pictures of the mazes' previous themes. Some previous themes include "Alice in Sunderland" and the 2020 theme, "VOTE!"  Limited people can enter the maze at once, with masks and socially distancing required at all times! Going to Mike's Maze serves as a great activity that will get you out of the house for an hour or two.