Time to grab your canoe and your hiking shoes—the Catskill Mountains call out to you for the perfect (and peaceful) summer 2021! If you believe a time well-spent consists of spending time away from busy cities and overcrowded beaches, take a trip to the mountains. There, you'll meet hospitable shop owners, unlimited outdoor activities, top-tier cuisine and scenes of nature so picturesque you'll think you're staring into a painting.
The Catskill Mountains act as the treasure trove of New York— if you look hard enough, you'll never know what you'll find!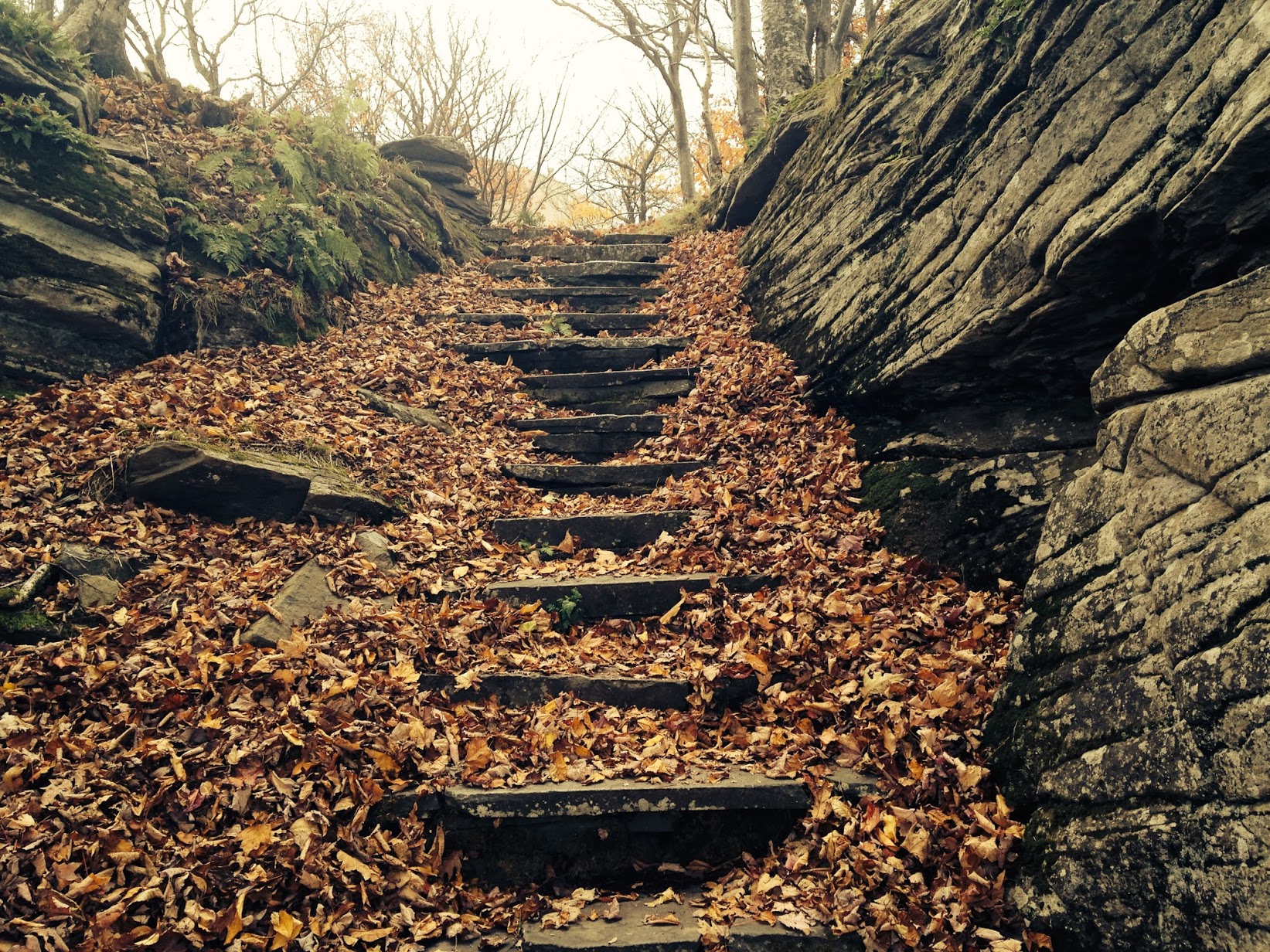 1. Catskill River Run Bike Tours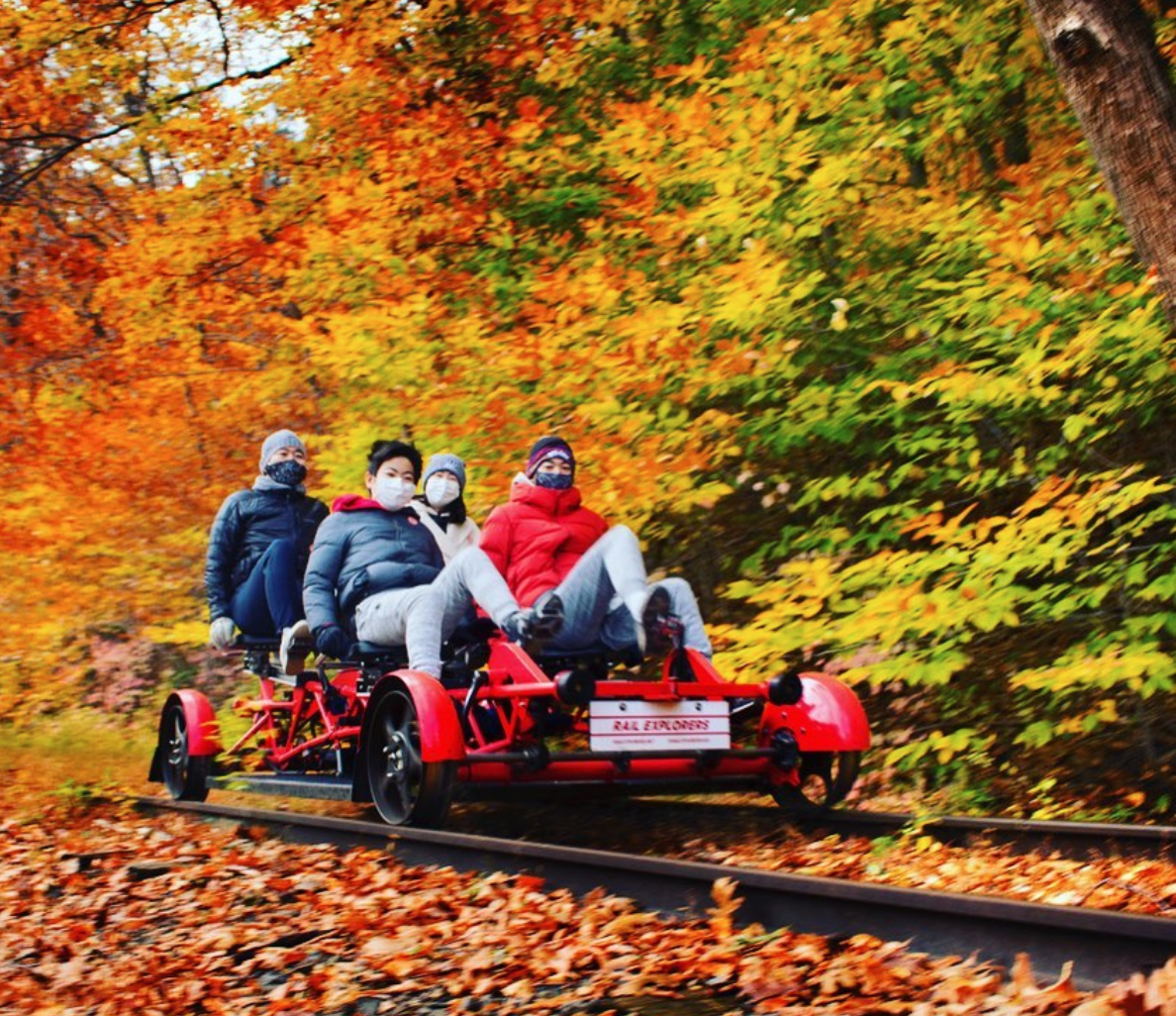 Experiencing the Ulster and Delaware Railroad means experiencing 150 years of history. It once housed a freight train that connected the many towns within the Catskills, bringing tourism and commerce to the area. The trains have since been halted, but now hold bike tours for residents and tourists to participate in. Tours usually last around two and a half hours and allow you to take in the Catskill scene—the mountainous terrain and the ever so babbling Esopus Creek. Run by Rail Explorers USA, they even offer a golden hour tour!
"The scenic views in the mountains are so peaceful and relaxing. It is so nice to get away from the busy and hectic lifestyle in New York City and go to a place that is so much quieter and more laid back," Kean University graduate student Amanda Susi said. "A bike tour is something I would want to do with my friends because the views in the mountains are beautiful and I would love to explore the area that the tour would go through."
This activity underscores the beauty of the Catskills. Although phone service doesn't connect in this area, don't miss out on this photographic activity. Honestly, the pictures don't do the scene justice—go experience it for yourself, you won't regret your decision.
2. Belleayre Beach
Pull out your tanning oil, it's time to fry in the sun! Beachy options among the mountains exist, so check out Belleayre Beach in Pine Hill during your visit. The location provides a small beach area with a jumping platform in the middle of the swimming area. If you can't swim, don't worry—plenty of different activities at the lake await your arrival. From paddleboats to kayaks, volleyball nets to basketball courts, even a hiking trail—you can't be bored here! 
"Belleayre Beach is one of my favorite places to go during the summer when I'm in the Catskills. There's canoeing, rowboats, trails and a great little beach. There's a ton of open space to barbecue and have a picnic. I have some of my best memories from the lake and every time I go back, I get to make more amazing memories with friends and family," Boston College sophomore Victoria Basic said.
This scene provides for a safe and perfect summer day. The lake itself doesn't cover too much territory, so it's impossible to get lost. You'll always be in the viewpoint of the small crowd, making it for a family-friendly location. Believe me, you'll get hungry. Be sure to visit the snack shack for a hot pretzel or even a SpongeBob popsicle (every pop comes out slightly creepier looking than the last—if you know, you know).
3. North/South Lake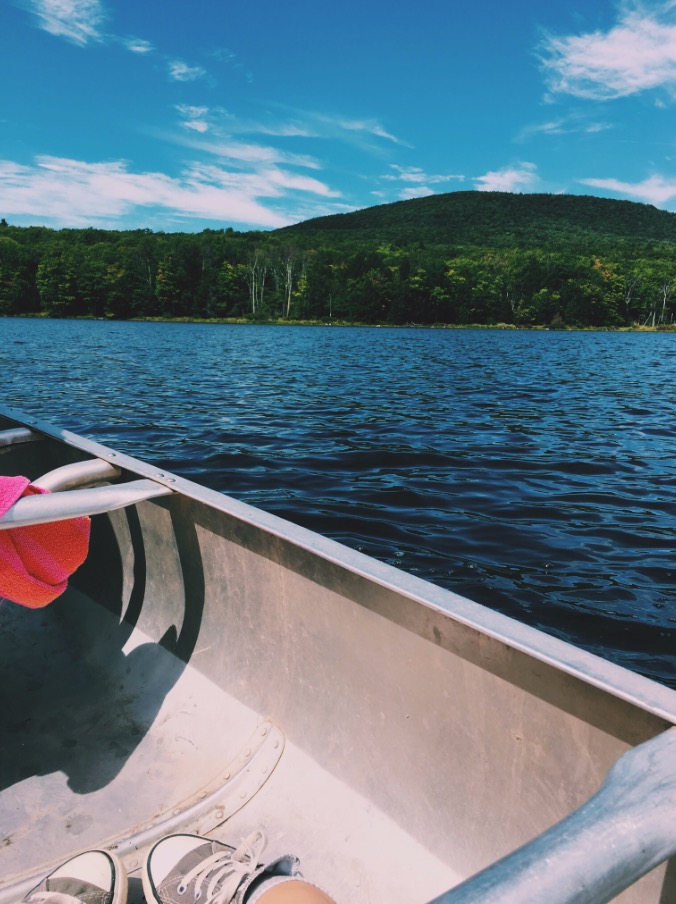 Unlike Belleayre Lake, North-South Lake displays a completely natural scene. Its vast terrain offers camping opportunities, kayaking from one side of the lake to the other (hence, the name North-South Lake), and hiking trails. Be sure to channel all of your core strength, kayaking on this lake makes for an intense workout, especially on windy days. On the extra heat sweltering days, take a dip in the lake. After your swim (and a hamburger your friend grills you at the picnic area), bask in the shade by following the foot trail stickers within the forest. You never know what wildlife you will encounter on your journey!
4. The World's Largest Kaleidoscope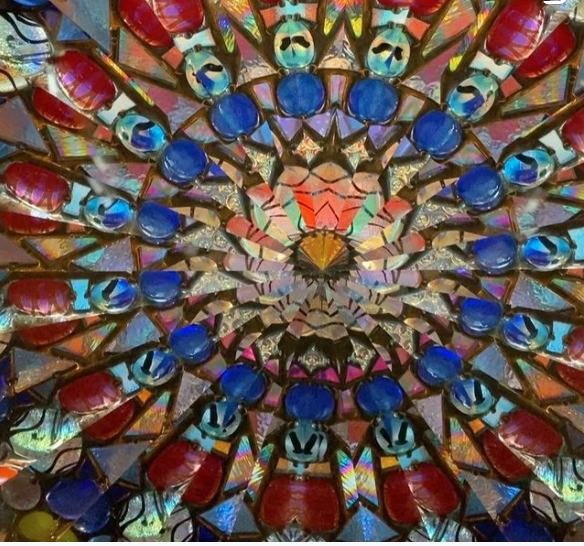 Be sure to visit the Emerson Resort to experience the world's largest kaleidoscope. It stands at 60 feet tall and 37.5 feet wide! In 2016, it celebrated its 20th anniversary. After admiring the Kaleidoshow where you'll get the chance to see the giant kaleidoscope view, book a stay at the beautiful Emerson Resort. Enjoy the spa, the shops and stroll to grab a bite to eat at Woodnotes Grille. The Emerson situates itself near a ton of tourist opportunities such as the Catskill River Run Bike Tours, Phoenicia and Town Tinker Tube Rental.
5. Esopus Creek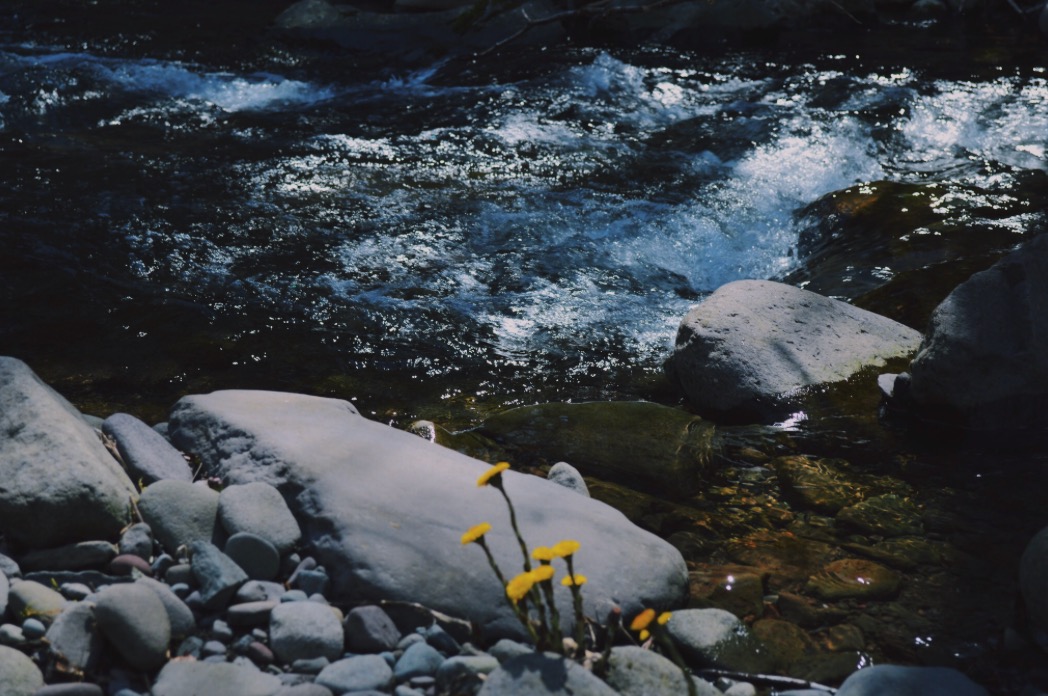 The Esopus Creek stretches across a lengthy 65 miles and runs alongside Route 28. The creek acts as a hot spot for fishing and swimming, even though the water temperature reaches close to ice cold. Locals, as well as tourists, usually participate in white water rafting at this spot, both in tour groups and on their own. If you look carefully, you may even find some rainbow trout swimming upstream.
"The Esopus creek is simply beautiful," St. John's University freshman Julia Lepore said. "You can always find a fish swimming around or even other animals (like beavers or deer) settling there. In the summertime, swimming in this creek is so refreshing. There are waterfalls that surround the water making it a great place to take pictures—but the scenery is just one part of the creek's many wonders. Going white water rafting here is such a fun and liberating experience. Although it's a great time overall, safety is always a priority. When swimming, make sure to take the proper precautions to ensure you and your group's safety."
Safety must get prioritized when swimming or rafting in the creek—lifeguards do not get stationed there. To avoid injury, wear a helmet while rafting, stay close to your group, wear water shoes and stay in familiar territory.
6. Woodstock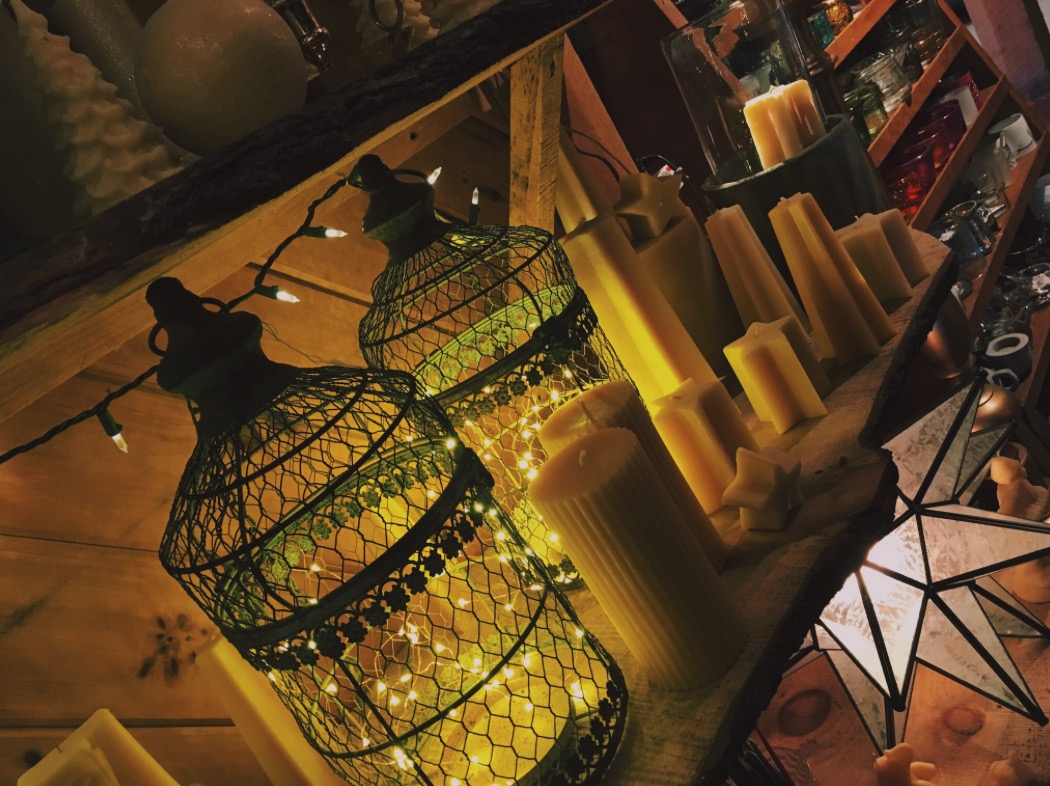 When hearing "Woodstock," one immediately jumps to thinking of the famous music festival held in 1969 (even though it was held in Bethel, not Woodstock). The townhomes a vast array of activities including restaurants and small shops. It also homes the coolest candle store called Candlestock. Be sure to visit this shop to see "The Candle Mountain" that started off with one drip of wax back in 1969.
"Woodstock is one of my all-time favorite places to visit," St. John's University senior Jennifer Tenuto said. "It's a quirky town full of places to love. There's truly something for everyone, from bookstores to antique shops to local restaurants.  My favorite thing to do, especially during the warmer months, is to walk Main Street and shop in the large array of small businesses. It's also a must to try out some of the local restaurants like Shindig or The Garden Cafe. You'll never know when you'll come by your new favorite food!"
Visiting Woodstock makes for a wonderful day activity in the summertime (and a great way to work some extra steps in). Be sure to keep your ears open, there's a good chance you'll hear live music playing in the streets. Peace out!
7. Restaurant Hopping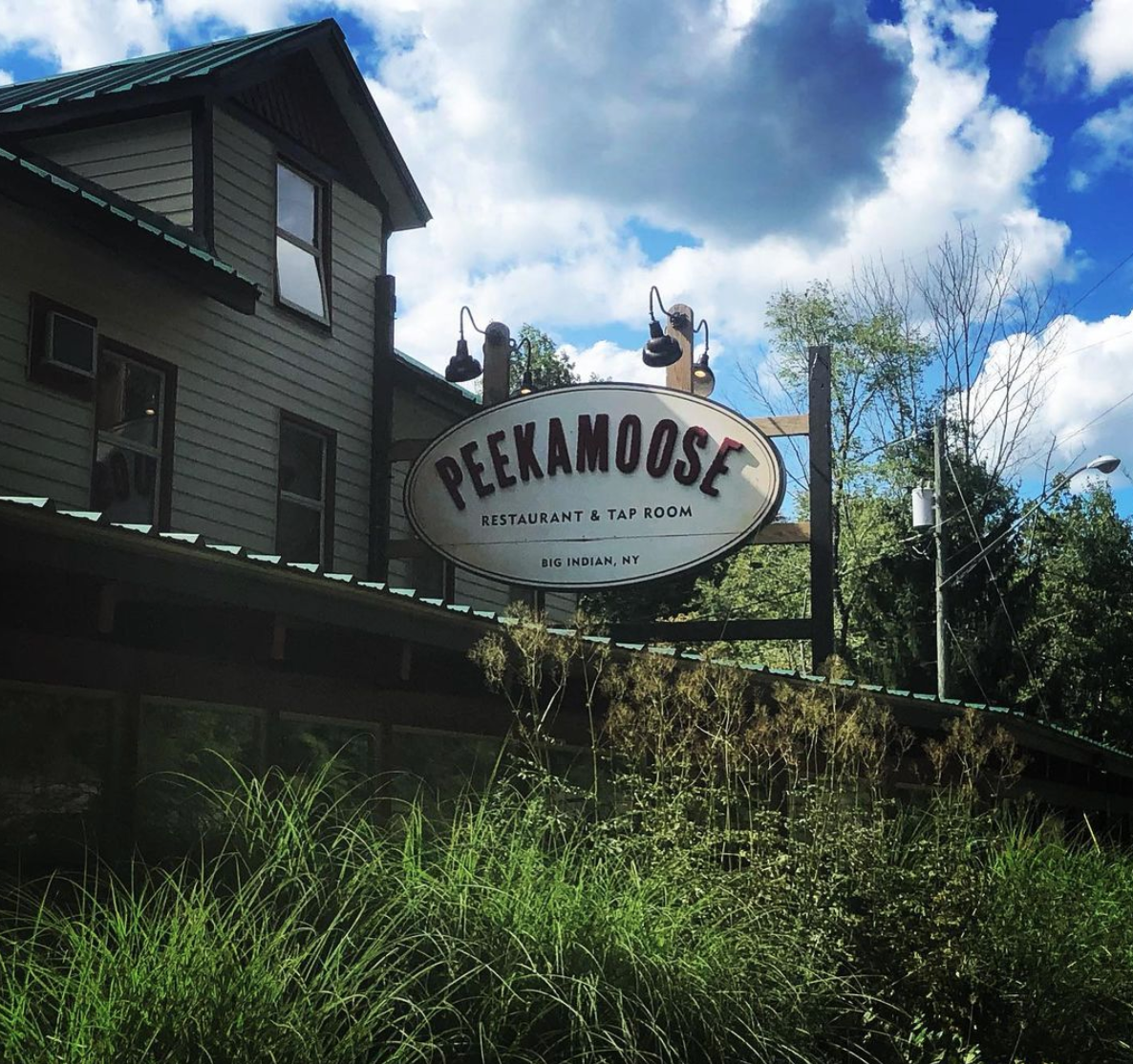 The Catskill Mountains, believe it or not, acts as a capital for fine dining. Prices at these restaurants fluctuate from affordable to expensive, but options exist for everyone. At any town you visit you'll surely find a restaurant that will fit your taste or challenge you to broaden your palate!
"My favorite place by far is Peek-A-Moose. This restaurant allows you to have that high-quality food experience just like the city while feeling like you're in a cozy log cabin at the same time. They even have a bonfire outside where you can roast marshmallows! Dining in the Catskills is definitely more peaceful and welcoming than the busy city," Fordham University senior Anna Basic said.
Peek-A-Moose highlights just one of the many culinary experiences accessible at the Catskills. Some other establishments that deserve a shoutout include Tavern 214 (Phoenicia), Brio's (Phoenicia), The Phoenician (Phoenicia), Ze Windham Winebar (Windham), The Last Chance Diner (Tannersville), Cucina (Woodstock)—the list goes on and on. At these restaurants, the staff treats customers with such kindness that will lead you to reach for regular status. They make an effort to remember your name, making the experiences at these places all the more special.
8. Photoshoots at picturesque scenes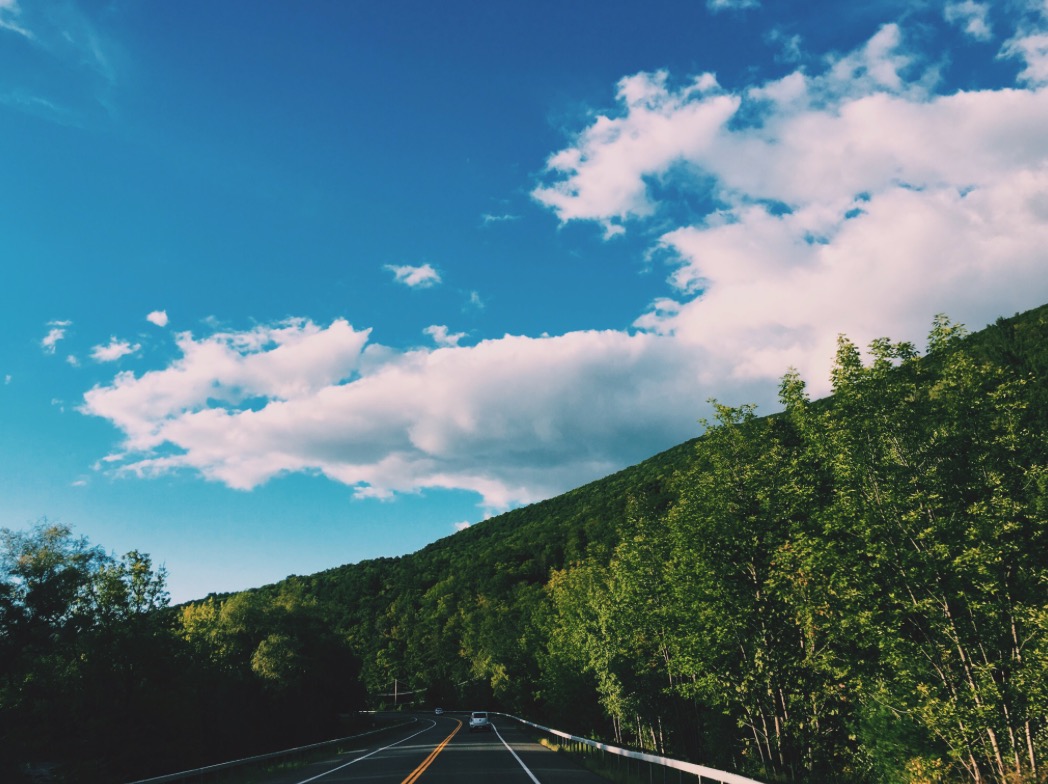 While driving around the Catskill Mountains, you will find yourself making multiple stops to take in the scenery. Nature's beauty truly never comes to an end. Vibrant flowers, surprise waterfalls where you'd least expect them, miniature streams and rock formations lay at your fingertips. If you categorize yourself as a photographer, the Catskill Mountains will offer you a series of picturesque photo opportunities.
"The Catskill Mountains are a great place to take photos because of all the aesthetic nature that is available there. In general, the Catskills offer immense forests, gorgeous reservoirs, creeks, and lakes that are great to take pictures of. In the fall, the trees turn a variety of warm colors which seem to make photos more special, especially when they are a background of people being photographed. One of my favorite locations in the Catskills to take photos is Hunter Mountain, specifically after taking the ski-lift to the top of the mountain for the best view and access to the most natural light. I also like taking photos in the small town of Phoenicia which offers an interesting space for photographers that like a 'run down' or rustic vibe for their photos. Woodstock and Rhinebeck are great too, as they are both towns that have so much to photograph, specifically great food from numerous acclaimed eateries and small shops. I think the Catskills truly offer unique and wonderful scenery for both sole nature pictures as well as photoshoots of people, spaces and food," Boston College sophomore Nicolette Karabaic said.
You don't need a professional camera to capture the beauty of the Catskills. Remember, taking mental pictures can be just as important as physical ones.
9. Hunter Mountain
Hunter Mountain—yet another major hot spot within the Catskill Mountains all year round! Visit during the spring and summer for a hike, then stop by in the fall for Oktoberfest for quality beer and quality food. Do you ski? If so, Hunter Mountain caters to your ski needs during the winter. After your hike to the top, you will meet a beautiful mini-park with benches, picnic tables and possibly a wedding! The intensity of the hike will leave you tired but don't worry, the ski lift will bring you down safely. On the way down, watch the beautiful trees and nature passing by.
10. Visit Phoenicia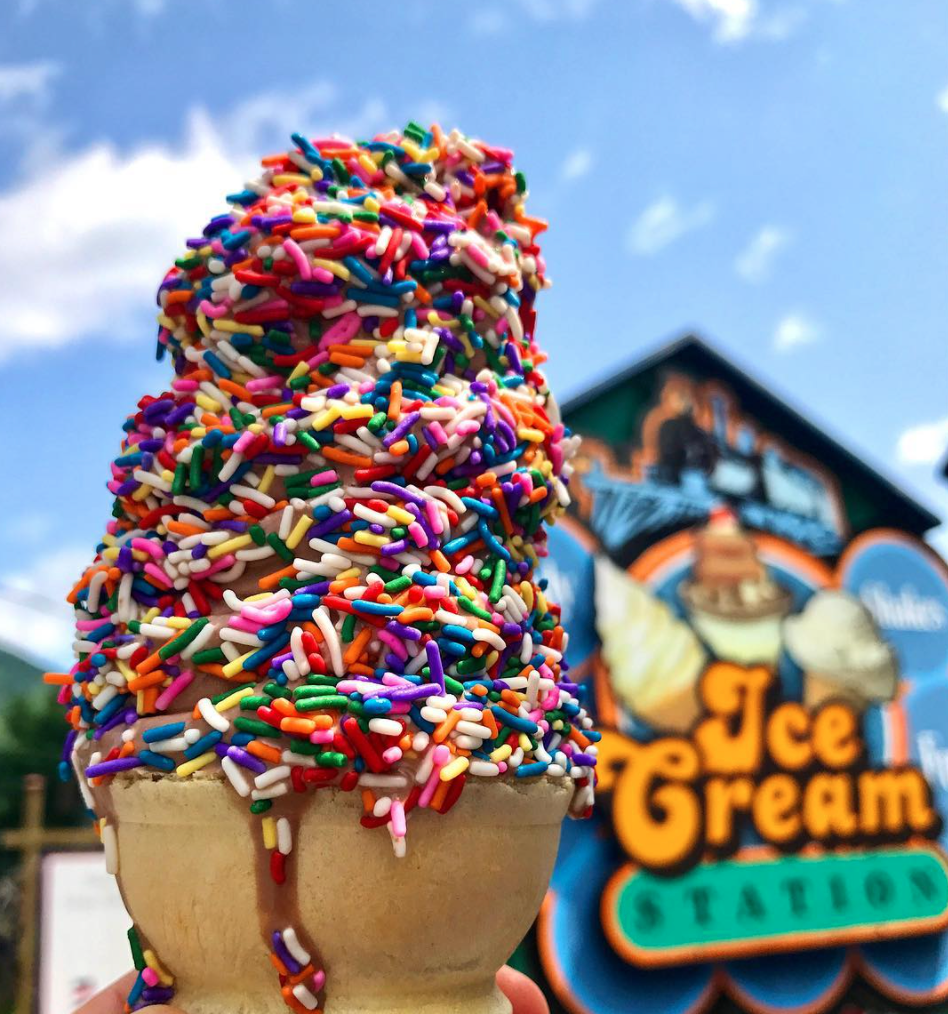 Phoenicia: a quaint town that you could easily visit in just 30 minutes from the Catskills. Its small vicinity doesn't mean it should be overlooked. The block-long town consists of restaurants, giftshops and what I consider the best ice cream shop in New York (shoutout to The Ice Cream Station).
"I love Phoenicia for its little corner store, its fresh fudge, and the people I see walking around. It's truly a 'you had to be there' moment with Phoenicia," Manhattan College junior Walter Kreher said. "I hold it close to me because when I go there, I have an overwhelming sense of nostalgia that runs through my body. There are so many weird stories that I just love about the town in general. Phoenicia is a place so close to my heart."
Phoenicia, like the other towns in the Catskills, amplifies the overall feeling of home. When exploring towns like this, you will automatically experience complete euphoria.