When you ask University of Florida students about Alachua, Florida, the usual answer consists of "Never been there." Growing up in small-town Alachua, you create activities to do. Existing as a fairly rural town, expect to engage a lot with nature and physical exercise.
Get ready to experience simple-living entertainment following 24 places in 24 hours itinerary of Alachua, Florida.
6 A.M. Selfie at Alan Hitchcock Theatre Park
Kick off your Alachua adventure with a selfie in rustic Alan Hitchcock Theatre Park. The term "park" deceives visitors. Three brick arches compose the outer boundaries and upon entrance, you notice a small area with thin trees, shrubs, benches and a lamppost. The theatre park seems plainly dressed, but lights, inflatable snowmen and Santa Clause arrive during the holidays to liven it up. This provides a relaxing, secluded and historic beginning to your day.
7 A.M. Breakfast at Brown's Country Buffet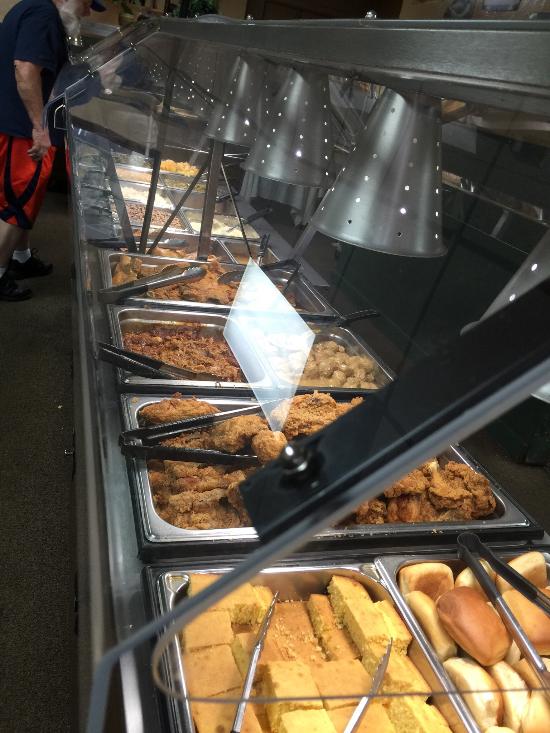 All you can eat breakfast, lunch and dinner—and I do recommend coming back for dinner. Southern home cooking, as close to Cracker Barrel as it gets except you get to relish in second helpings. Brown's serve eggs any way you desire: sunny side up, over easy, omelet, you name it. They also serve grits, crispy hash browns, country ham, corn beef hash, golden brown, fluffy biscuits and brown gravy—an unlimited amount of meats and some vegetarian options, and don't forget the coffee. Experience mouth-watering food and reasonable prices.
8 A.M. Ride the Dinosaurs at Downtown City Park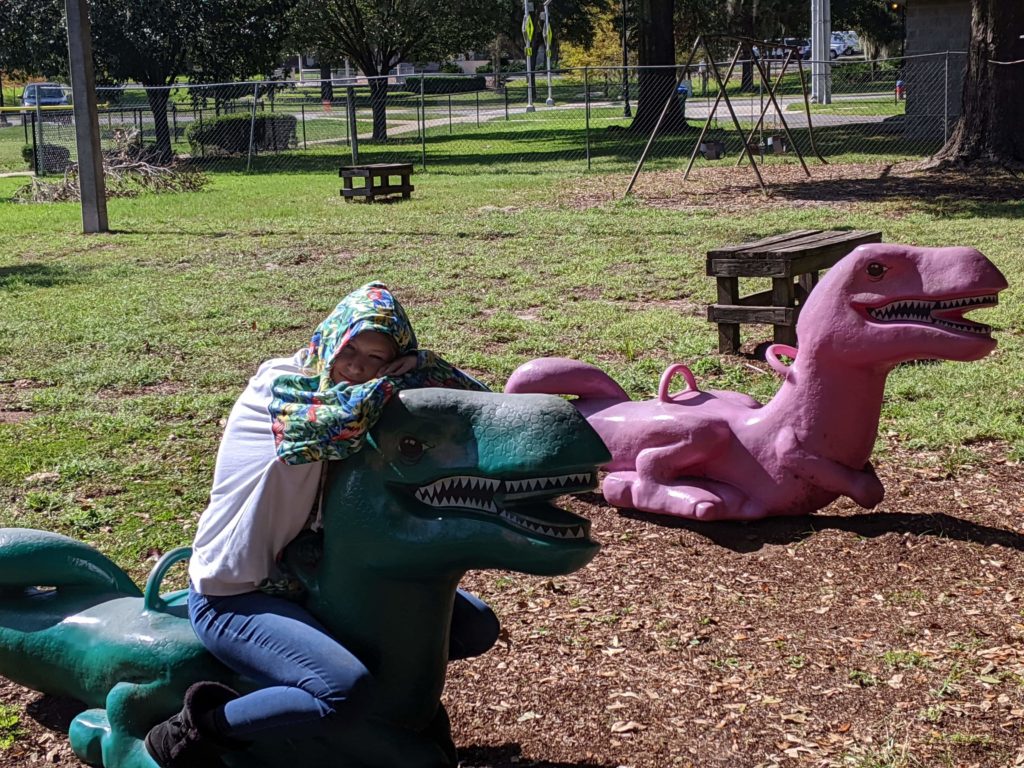 Vaguely dinosaur-themed, this park acts as a fun and tranquil spot to chill in the morning. Many swings to choose from; a merry-go-round; slides; sea-saw; tire swings (not actually made out of tires). "I like swinging, especially in winter because it's cold and the leaves are falling," Santa Fe College student Victoria Cichewicz said. When you ride the purple and green dinosaurs, imagine yourself in Jurassic Park taming the treacherous Tyrannosaurus Rex. The park greets visitors with a green and yellow, gator-constructed slide. Local kids tend to climb up to the dinosaur head and carve their names into the plastic. Ok, not just local kids, I've done it too. Unless O2B kids take over, the park provides the quietest outdoor atmosphere in Alachua.
9 A.M. Read a Book at the Local Library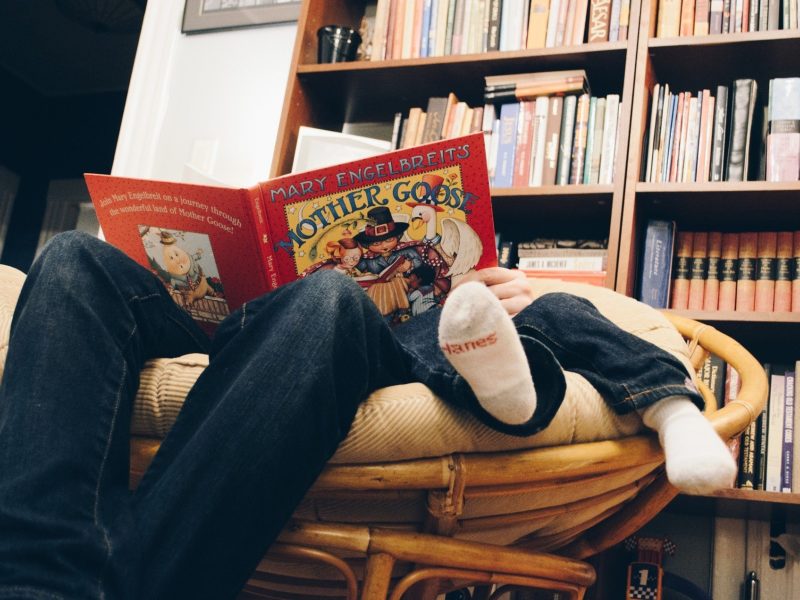 Toddlers gather around a circular rug, listening intently as a librarian reads Dr. Seuss. Kids huddle around the computer to play Minecraft or surf the web. A community resides at the library. The environment brings you closer to others with similar interests and hometown stories. Kick back on a soft sofa chair and immerse yourself in Florida history. I recommend reading Cross Creek by Marjorie Kinnan Rawlings, based off Cross Creek, Florida near Gainesville.
10 A.M. Quilt at Julie's Pins and Needles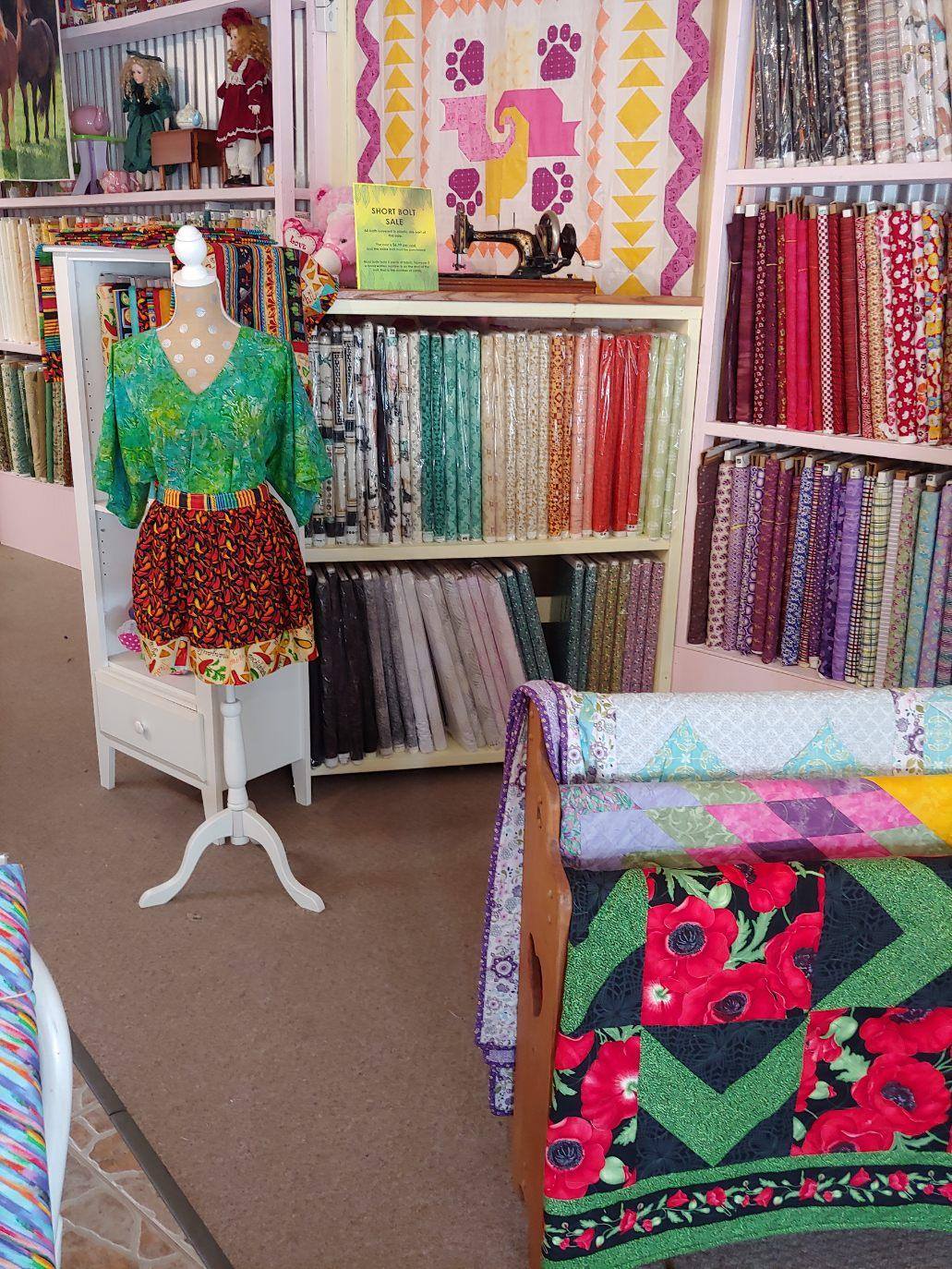 Never quilted? Time to start. Julie's Pins and Needles offers free classes for all levels of quilters. "It's a cute little shop. I go to the quilt shop to get fabrics and attend quilt classes," Santa Fe College student Sadie Anderson said. The owner, Julie, assists beginners with the basics of stitching and technique. Go home with a beautiful, hand-crafted souvenir to solidify your time in authentic Alachua.
11 A.M. Lunch at Bev's Better Burgers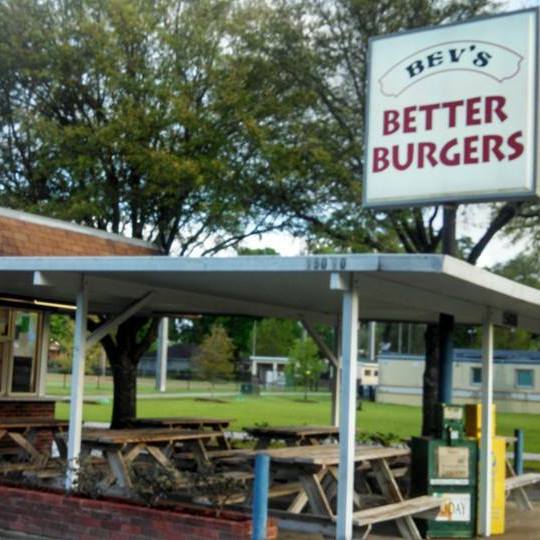 Bev's stands as a staple food joint of Alachua. "Bev's is probably the best food our town has to offer. My favorite is the double cheeseburger," Anderson said. Unlike most fast food, Bev's offers more than just fries as a side. Sides include onion rings, fried okra, corn nuggets, mini corn dogs, or chicken nuggets. Can't forget their delicious shakes, sundaes and ice cream. A small, covered patio and wooden tables position you with a nice view of the park and city hall.
12 P.M. Shop-Hop Down Main Street
Luckily, right next to Bev's resides Main Street's shops. Buy cheap, cute clothing and accessory items at Colleen's Kloset, Valerie's Loft or Nonna's Nook; gifts and flowers at Kelly's Kreations; or musical instruments at Music Junction. Find unique, stylish items that you won't find anywhere else. Cue to your friends asking, "Where did you get that cute top?" To which you reply, "A consignment shop, what do you know?" Here, you find the coolest underestimated items.
1 P.M. Tea Party at Teatime Tranquility & Treasures
Pinkies high! A wonderful and lovely shop, Teatime exists as a quaint nook down Alachua's Main Street. This place needs more recognition. Upon entering, the smell of fresh teas and baked goods hits your nostrils. The sound of calming, pristine music fills your ears. An overwhelming amount of diverse furniture items and accessories excite the eye. The counter lines up with picturesque teacups, teapots and antiques. When you find the table that speaks to you, an assortment of hats awaits your choosing. More than a tea shop, Teatime Tranquility & Treasures characterizes an experience. The waiter brings out a specially made teapot with your tea, free to fill up your cup as much as you desire. Not much of a hot tea person, I tried the cookie-flavored tea with an apple rose pastry. Absolutely loved it. Choose your teacup, dress up and have a great time.
2 P.M. Feed Horses at Mill Creek Farm
Mill Creek Farm nurtures retired horses and puts a huge effort into it. Caring for horses proves expensive, so when you visit please consider donating to the farm or sponsoring a horse. By sponsoring a horse, you dedicate a friendship with that horse while financially supporting their care. The farm promises to send a certificate of sponsorship along with continued photos and information on your horse. Visitation of the farm only opens on Saturdays from 11 AM to 3 PM. No cost to enter except—catch this—two carrots! Spare some veggies and share some love for these beloved retirees during your visit.
3 P.M. Pick Berries at Deep Spring Farm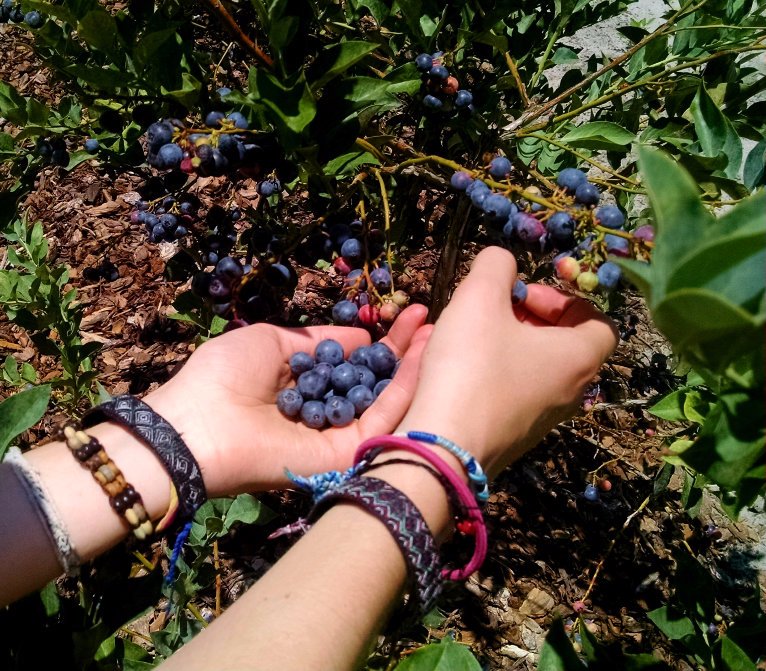 After an hour at Deep Spring Farm, your hands turn purple and blue—from the blueberries. Rows of bushes, fields of flowers and waterside picnic tables make up this organic farm. To visit, you must RSVP. If everyone showed up, expect an outage of fruits. Blueberry harvest starts in June. During that time, find visitors hunting up and down the rows in search of the freshest blueberries. Deep Spring Farm also hosts yoga sessions accompanying a scenic waterfront view.
4 P.M. Nature Hike at San Felasco Hammock Preserve State Park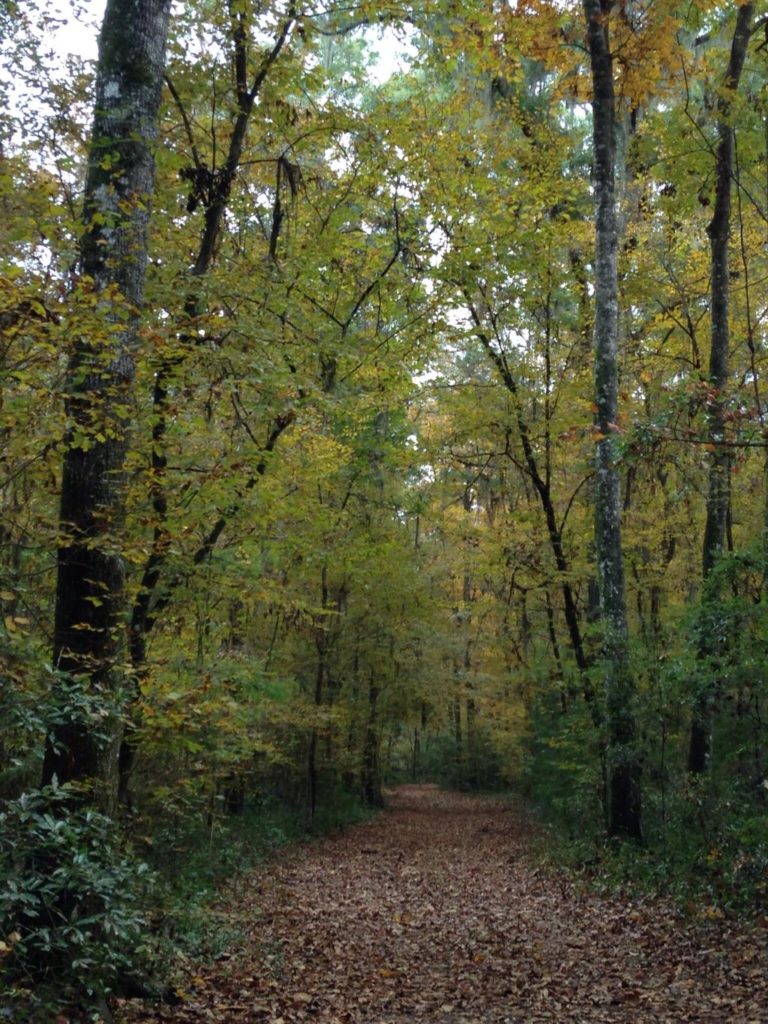 Lose yourself on this nature hike—but don't actually deviate from the path. Contentment awaits on Moonshine Creek or Creek Sink trail. Progress through the wooded area by worn, pine needle and broken twig-covered tracks. Creeks, sinkholes, shady canopy of trees and swampy bodies of water define your time at San Felasco. Witness a stray rabbit dart by (he's late for a very important date) while deer graze on the surrounding grass. Breathe in the fresh air and take a break at the numerous picnic tables located around the trails. Before you embark on this adventure, don't forget the mosquito repellant. Always expect mosquitos in swampy Florida weather!
5 P.M. Paddleboard at Gilchrist Blue Springs
Blue Springs, formerly popular for its jumping platform, remains a popular spot for Alachua residents. Although disappointing to see the diving board go, it stood as a safety hazard. Nevertheless, Blue Springs provides other fun activities such as kayaking, canoeing, diving into the Blue Hole or stand up paddleboarding. "I was wobbly and totally ate shit because I overthought the whole experience. Once I got the hang of it though, I was good," Cichewicz said. You have to get used to the balance of the board. Take your stride, journey past the spring through a narrow stream of water covered by trees until you reach the Santa Fe River. Travel up and down the river or make a circle over to Rum Island—a small spring adjacent to Blue Springs. When paddling becomes exhausting, the board doubles as a floating waterbed.
6 P.M. Swim at Poe Springs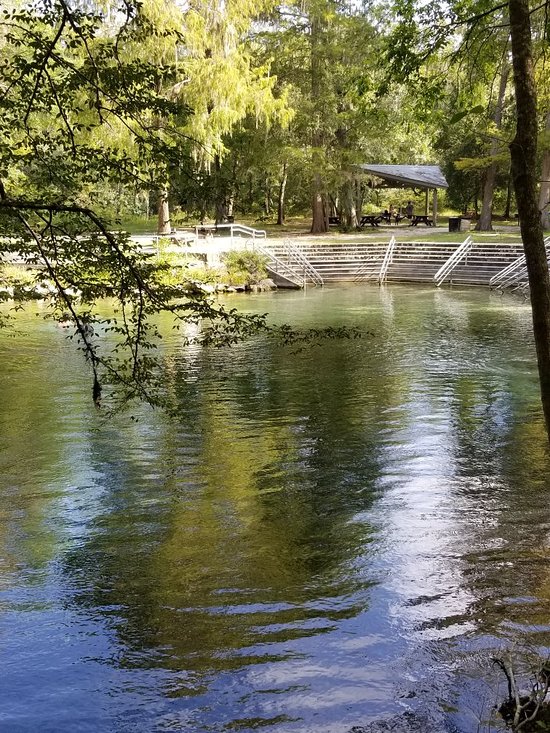 Surrounding springs don't possess the same tranquil, quiet atmosphere that Poe Springs does. Take a refreshing trek down the 10-minute long boardwalk. Lay out blankets, chairs and umbrellas to warm up before entering the fresh water. Ease into the year-round 72-degree spring water using the surrounding stairs and handrails. Positioned a few feet away from the stairs, the cave reaches 13-feet deep. Perfect for snorkeling or enjoying the underwater ecosystem, the cave contains zooming fish and graceful, paddling turtles.
7 P.M. Dine at Conestogas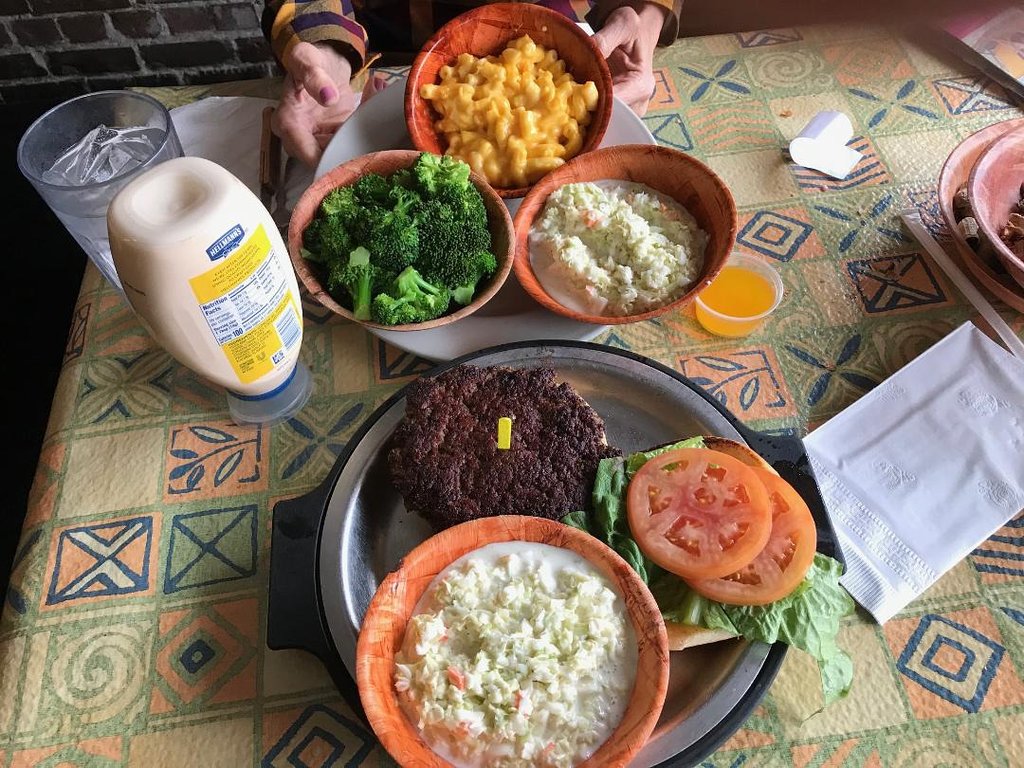 Exhausted from the day's activities, crack open some peanuts and gaze at old-timey pictures and artifacts hanging on the walls of Conestogas' restaurant. This restaurant aims to preserve historical, western-era antiques. Known for its super-sized Stogie burger, other best sellers include Conestoga Sirloin, The Chop (ground beef steak), grilled chicken Caesar salad, and the Conestoga salad. Chefs provide satisfying portions unless you initially fill up on peanuts and bread. Box please. Pay your restaurant bill in the attached Main Street Sweets shop, where you find fun toys, candy and ice-cream galore.
8 P.M. Movie at Priest Theatre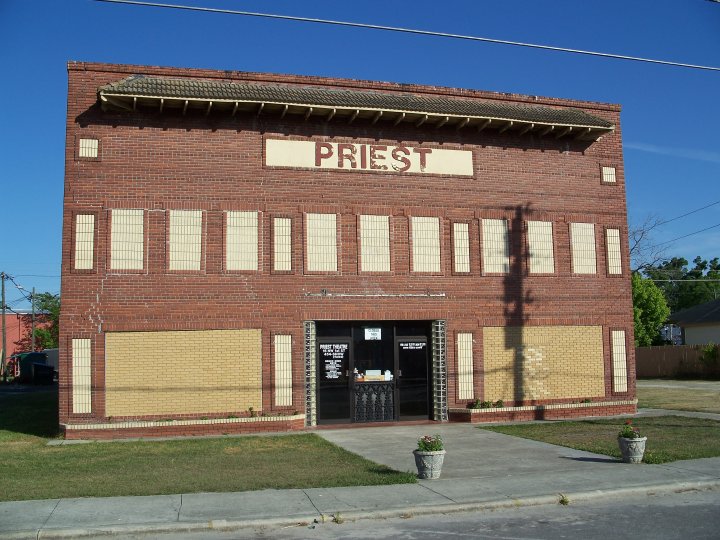 Built in 1910, Priest Theatre lives a long life in the heart of High Springs. Originally a spot for vaudeville shows, then silent films, now modern movies, the Priest Theatre experienced the history of cinema. Walking into the theatre feels like going back in time. The classic, movie theatre vibe remains with brick walls and one auditorium. Grab your tickets early since they sell for only $7.00 per person. For your viewing pleasure, snack on $1.00 pickles or the usual buttered popcorn and candy.
9 P.M. Trivia Tuesday at High Springs Brewery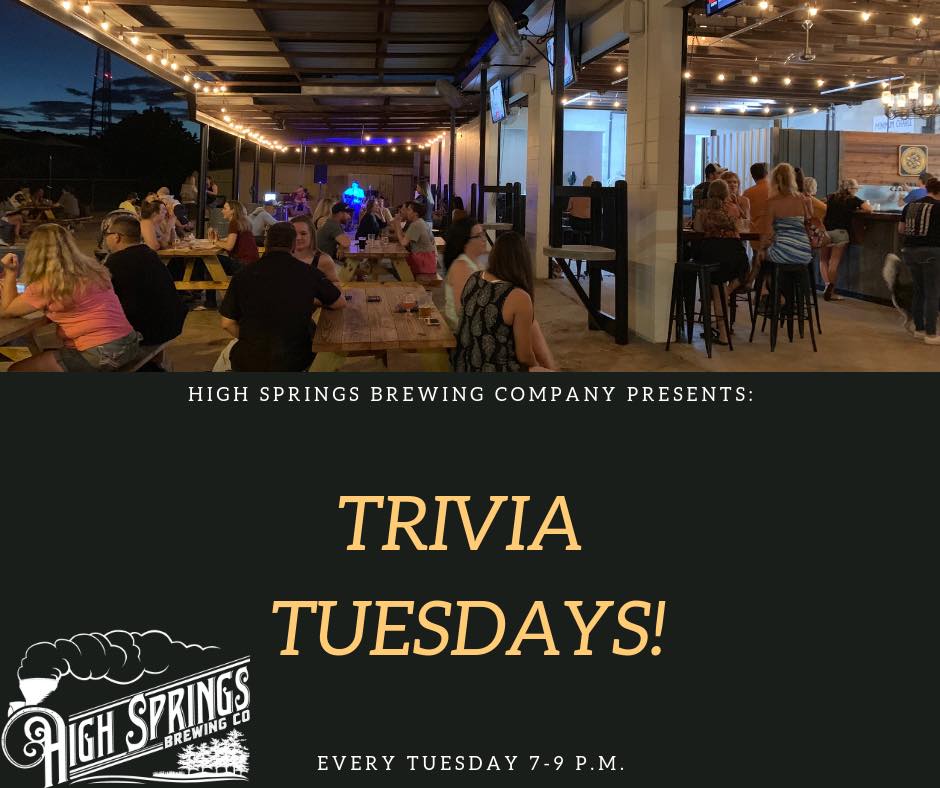 How much wood could a woodchuck wood if a woodchuck could chuck wood? After that hour of reading books at the local library, prepare to test your knowledge at High Springs Brewery's trivia matches. Hopefully, with more answerable questions. The prize: Free beer. In the meantime, listen to live music or check out surrounding food trucks. I hear Cilantro Tacos supply the best fresh taco variety. Taco in one hand and phone in the other. On the edge of your seat in hopes of trying that new Yamuel Clemens brew.
10 P.M. Crack Open a Cold One with the Boys at Alachua Sports Pub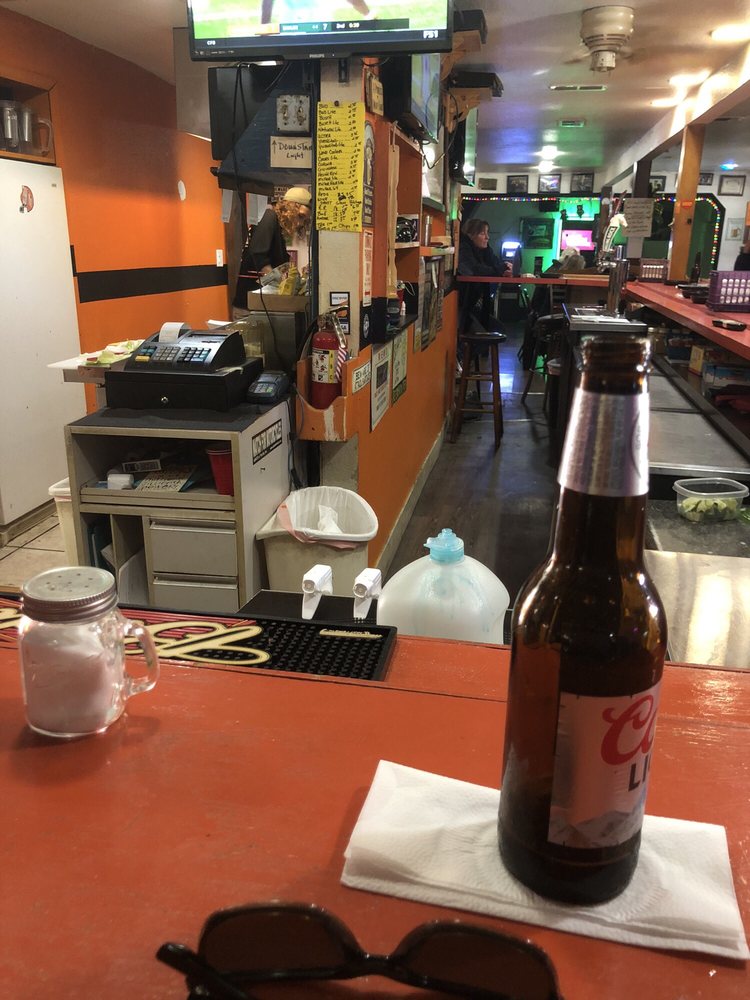 Alachua Sports Pub wins for the coldest beer in the county. Yelp reviewers swear by this decree. The Sports Pub remains the last open place in the city of Alachua. This small town goes to bed at 9 PM. For now, put another quarter in the jukebox, sit back and mingle with friendly townspeople. Enjoy a late-night bite of burgers and fries—handmade, juicy burgers and the freshest lettuce around. Now would be the time to head down to Gainesville for pumping, late-night activities.
11 P.M. Game at Arcade Bar
https://www.instagram.com/p/B2hV4vjhy9U/
Retro—the perfect word to describe Gainesville's Arcade Bar or Barcade. Three stories of variety, the Arcade Bar overflows fun. Dance parties on the third floor, recline on the second floor, tiki bar on the first floor and fresh air on the patio. Spread throughout the bar you find different arcade games including skee-ball, foosball, pinball and more. You don't often come across retro games, making Arcade Bar a special place to spend your time. Unlike most clubs that blast the latest pop songs or techno music, experience different genres catered to all groups of people. Rock and roll, '90s hip-hop, live DJ beats. Take a trip down nostalgia-lane and you might never leave.
12 A.M. Drag Show at University Club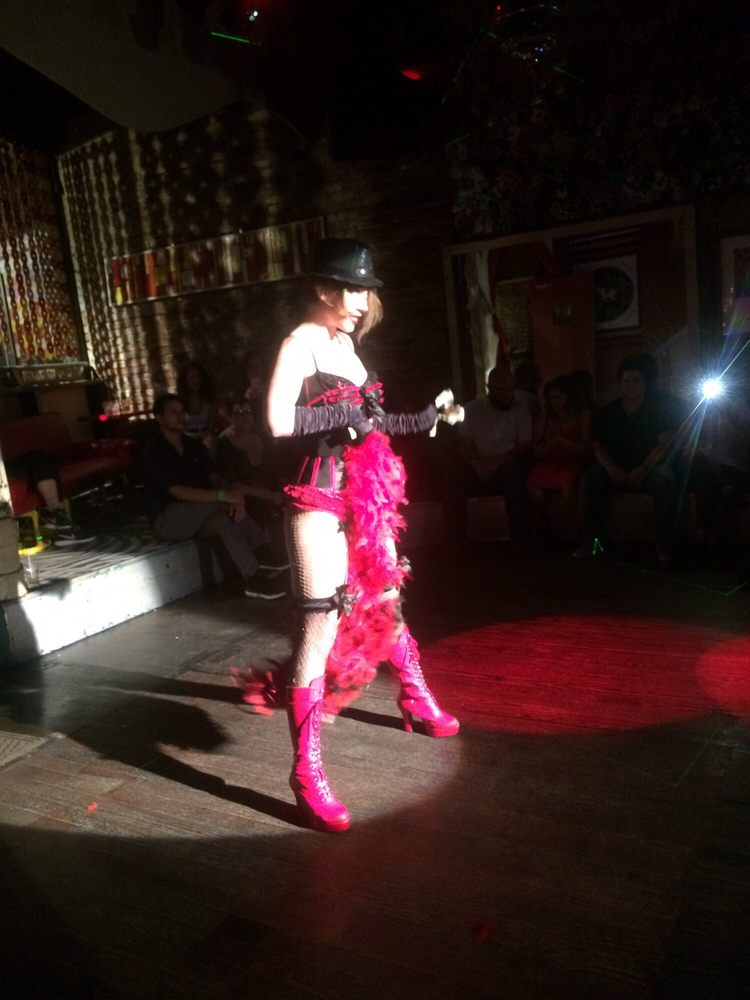 A must-see crowd-pleaser at University Club, the drag shows encourage visitors to let loose and be yourself. "It's something fun that you don't see on the norm. Drag queens are still more of an up-and-coming trend," said Cichewicz. Dressed in fabulously lavish attire and killer make-up, Queens lip sync to inspired songs and pump up crowds. The crowd gets in on the show and everyone feels like part of the experience. With so much acceptance, energy and good vibes, it seems impossible to have a bad time. At University club you find great drink selections, great company and great music.
1 A.M. Live Music at Rockeys Dueling Piano Bar
Electrifying music and energy define Rockeys Dueling Piano Bar. Spice up your night with unpredictable genres and drinks. Two grand pianos sit atop the main stage where performers liven up the otherwise ordinary drinking crowd. The piano bar fosters comedy shows, DJs, rock, jazz and jukebox. As an attendant, you pick the songs and entertainers deliver. After a night of partying, mingling and perhaps some drinking, begin heading back towards Alachua for a full-circle end to your day.
2 A.M. Park and Converse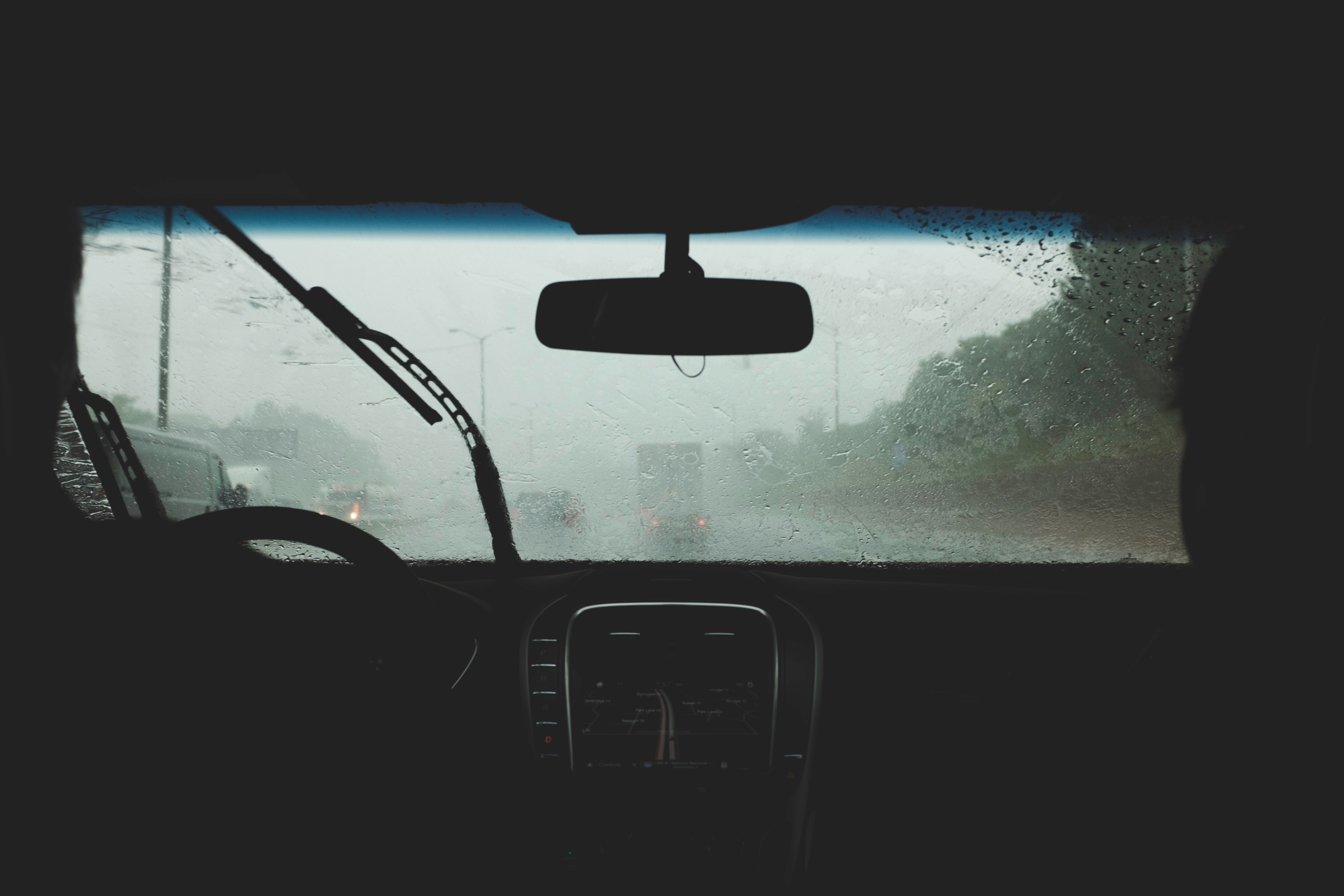 After a night of excitement and adventure, you need to recalibrate and unwind. Consider this the intermission before hopping into more activities. Put the car in park, take a breather and reflect on the day. "At 2 AM, the real Tea comes out. If you want to get to know a person, talk to them between the hours of 2 and 5," Cichewicz declared. Or sleep since you need rest after this jam-packed day. Rest assured, magical conversations transpire at precisely 2 AM.
3 A.M. Late-Night Ride Around Alachua
To see everything in a different light—literally—take a bike, scooter or rollerblades all around Alachua. Main Street and other places decorate for the holidays and you don't run into many un-lit areas. Bike riding at night seems scary, so to add some "safe fun" deck your bike out with glow sticks, glow-in-the-dark spokes and helmets. With nobody out at 3 AM, the city remains yours to explore.
4 A.M. Geocaching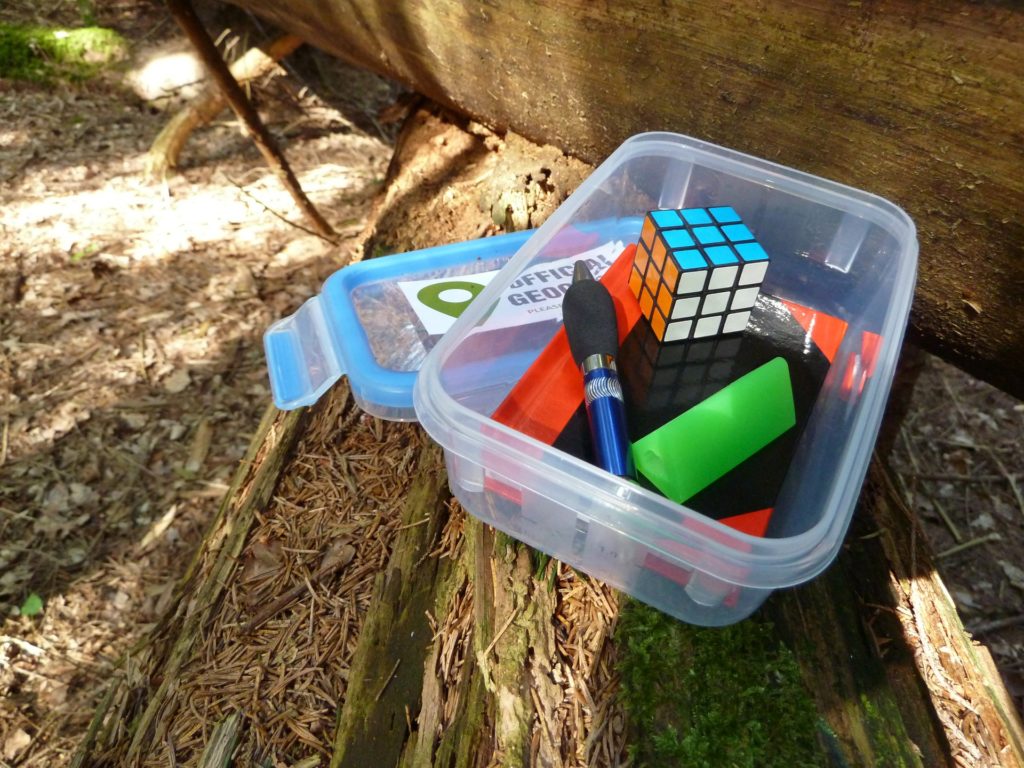 Treasure hunt with the geocaching app. People hide geocaches embedded with fun items all around different towns. A GPS leads you directly to a spot, hidden for thrill-seekers to find. The geocaching app does most of the work for you. It finds caches near you, tells you the difficulty level, terrain and size of the container and hints on how to retrieve it. Discovering one and adding your own trinkets makes you feel closer to the community—adding your touch before you leave.
5 A.M. All-Star Pig-Out at Waffle House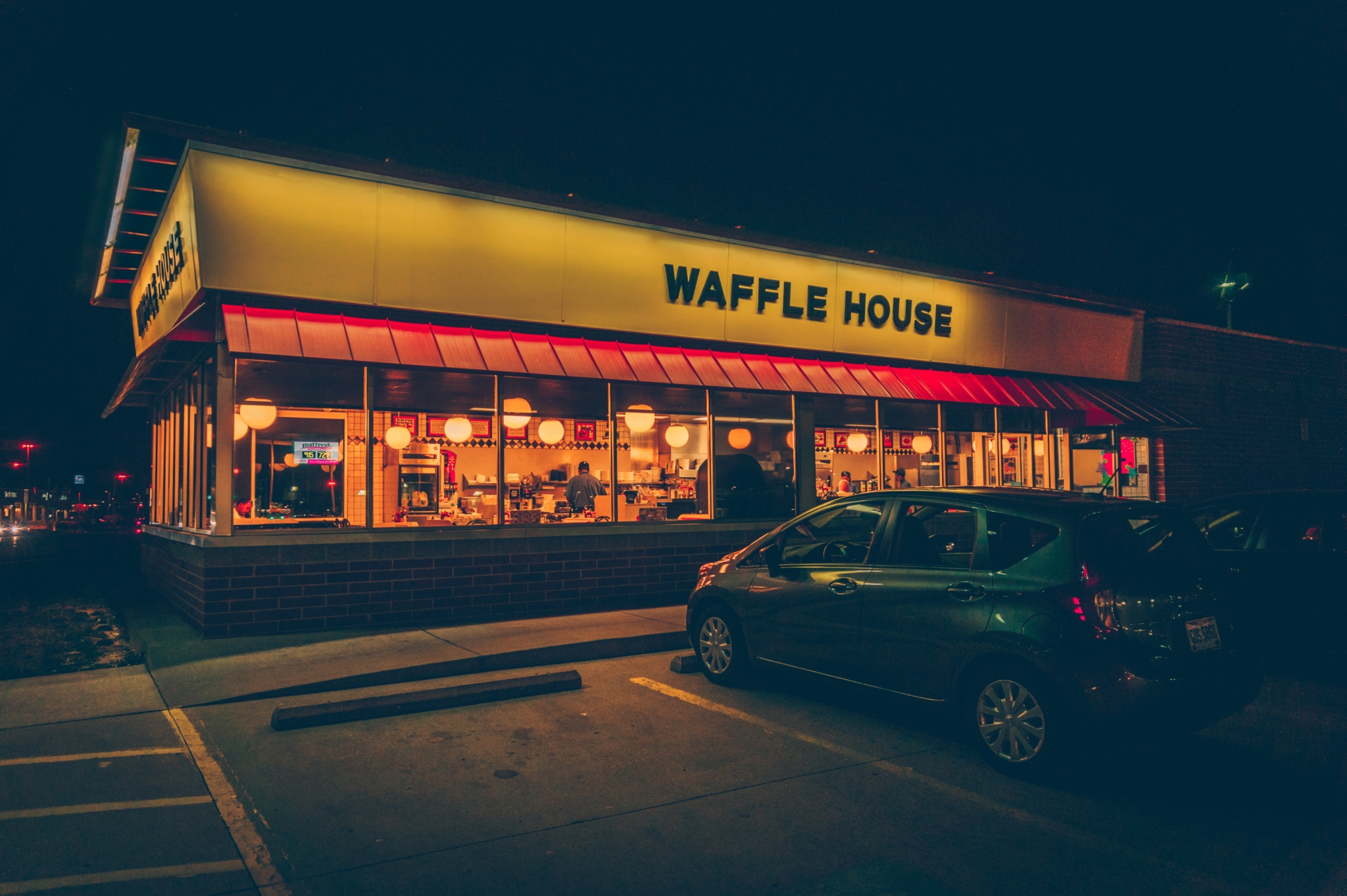 End the night, or morning, with Waffle House's famous All-Star breakfast: Sausage, ham or bacon, grits, waffle, eggs, hash browns and toast. This meal fills up you and another friend, or a really hungry stoner. Some people complain about Waffle House's quality, but the establishment feels right at home. "Best part is that no one else is there and the staff gives you funny stories about the crazy antics that go down at the Waffle House," said Cichewicz. Nobody questions your messy hair, pajama bottoms and fuzzy slippers. Servers have seen it all. If you manage to complete all 24 activities in 24 hours, kudos to you. You now qualify for a "You Made It!" Alachua visitor badge. Congrats.