Covid-19 made traveling difficult, to say the least. However, there are still ways for University of Iowa students to get in their dose of travel before ending their (hopefully) last semester of college, Covid-edition. Taking a few day trips or even some longer trips is a unique way to enjoy the more fun aspects of college while staying safe. 
Read on for the top 10 road trip destinations from UIowa.
Closer Iowa Destinations
1. Coralville Lake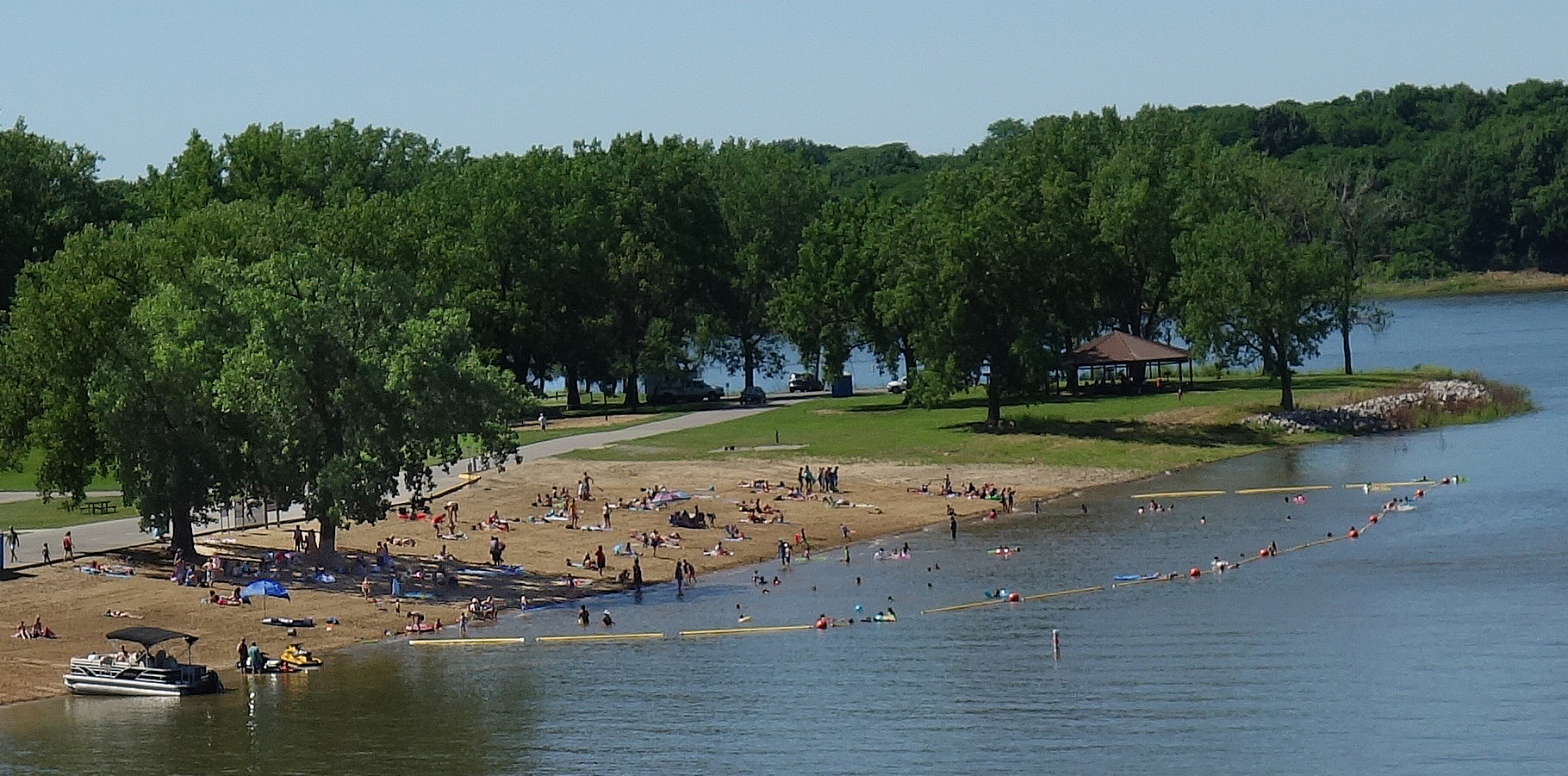 This is a great place to start off to test your road tripping abilities as well as see some pretty sights in a completely Covid-safe way. The distance varies depending on the part of the lake you're visiting, but a safe estimate would be about a 30-minute drive. Coralville Lake has a lot to offer so close to campus: swimming, hiking, camping, boating and more. 
"My favorite place is the trails around Coralville Lake," University of Iowa sophomore Rachelle Toniny said. "There are a bunch of rock overhangs that are nice to sit at and read. If you go during sunset, it's especially epic." 
With plenty of great views and tons of trees, the Coralville Lake trails make for an excellent place to bring a hammock and spend some time relaxing.
2. Fairview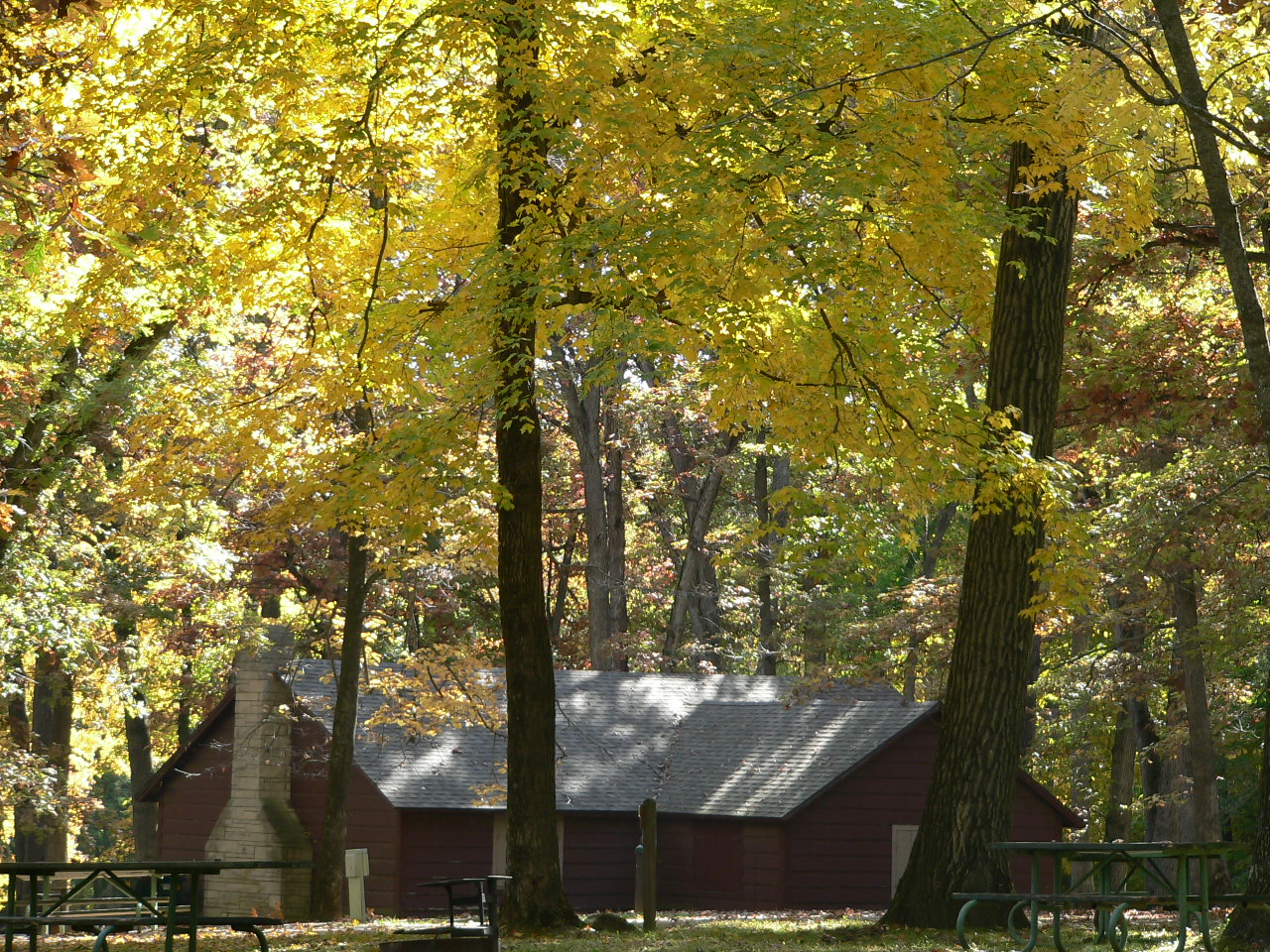 A 45-minute drive will lead you to Fairview, Iowa. This small town is a perfect destination for getting away from crazy campus life to just relax. With a state park, an art museum and a motorcycle museum nearby, this makes for a nice half-day trip ready to get you away from the grind of classes. 
"It's small and out of the way, but it's the perfect place to get to know someone over tea," University of Iowa sophomore Ashley Lie-Atjam said. 
A simple and relaxing stay around the town is sure to help you face any test coming your way. Make sure to end your stay at Larry's Place, a diner serving breakfast all day long. 
3. Maharishi Vedic City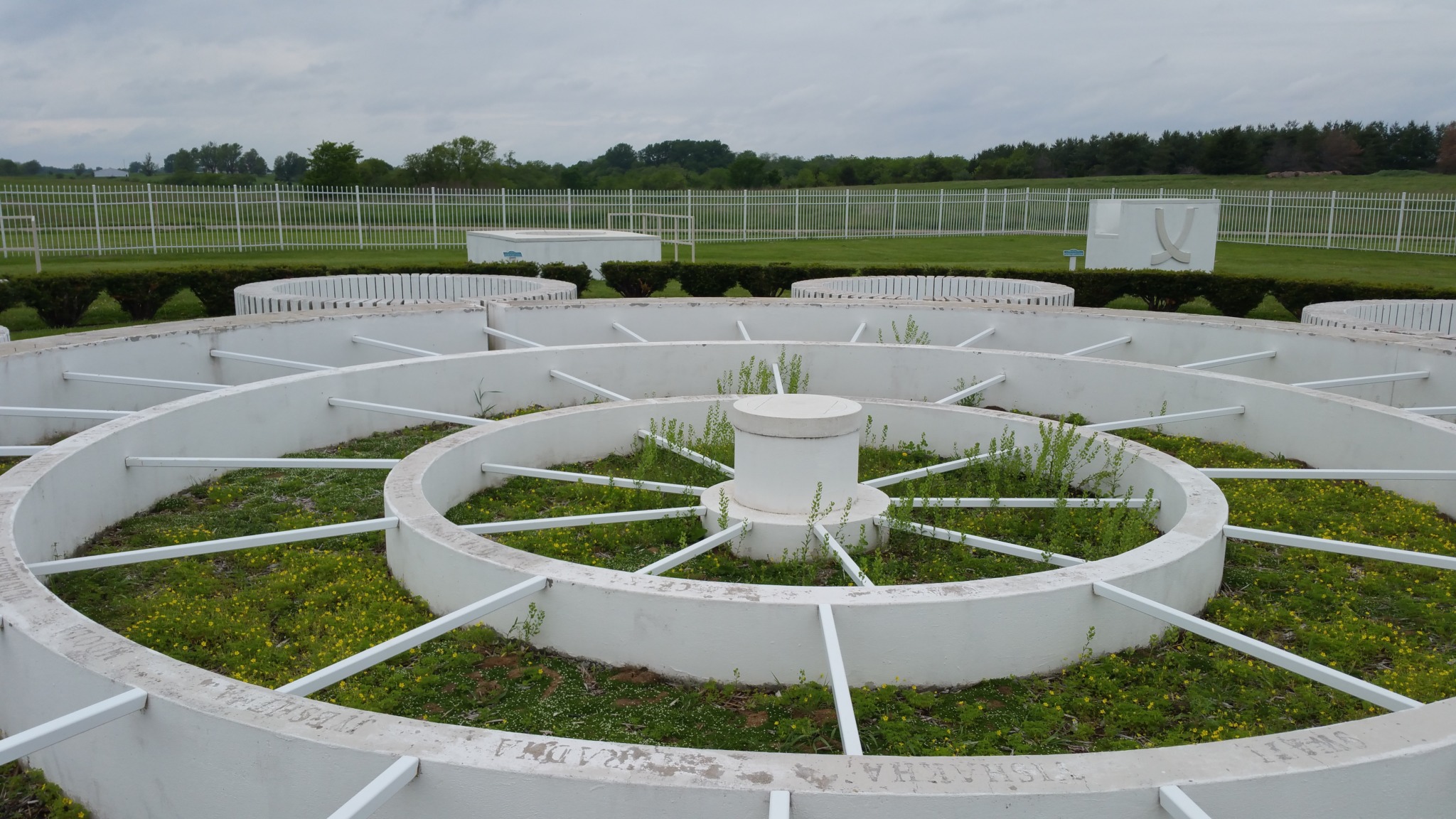 Another strong way to gear up your road tripping is to drive an hour south to Maharishi Vedic City and its neighboring town of Fairfield, Iowa. Modeled after a city in India, Maharishi Vedic City follows some unique practices, including houses that face east with a golden sigil on top.
While some of the more exciting aspects of the town are closed, like the two meditation domes and the hotel complete with a spa and a completely vegan restaurant, plenty of fun sites remain. The Maharishi observatory is always open. While not a typical observatory with telescopes and computers, this observatory is made up of stone statues. You can walk through it and get up-close-and-personal looks at the designs on the side. 
The downtown of Fairfield contains many cute shops that might be a bit of a surprise to see in Iowa, such as an Indigenous goods shop and herbal healing store. The town even has a replica of the Statue of Liberty. Try stopping in Riverside, Iowa on the way down to see the future birthplace of James T. Kirk from Star Trek. 
4. Dubuque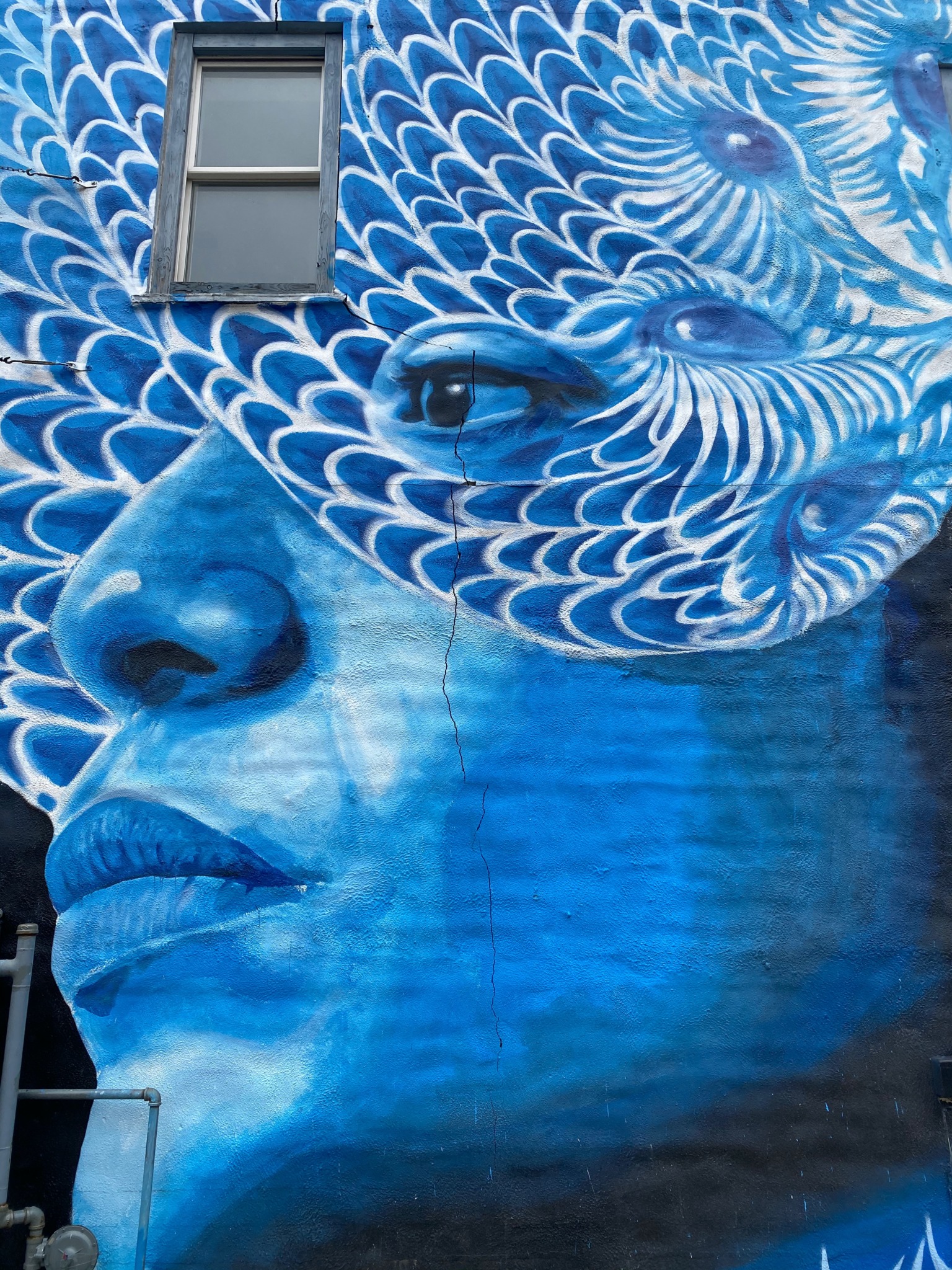 An hour and 45 minutes away, Dubuque has a lot to offer. Located right on the Mississippi River, much of the town sits on a relatively steep hill. This hill is steep enough to earn its own transportation upwards, the Fenelon Place elevator. One of the few funiculars in the U.S., you see some of the best views in town. 
The Mississippi River Museum and Aquarium is a popular destination for the town as well. Next to the museum is a picturesque riverwalk which occasionally has some live music playing down by the brewery at the end of the path. If you're in the mood for something spookier, Dubuque has an old manor house perfect for ghost hunting. 
The surrounding area has a lot to offer as well. The Mines of Spain is a beautiful historical and natural site not too far away, ready for some scenic hiking. A town or two over, Irish Meadows Alpaca Farm awaits with plenty of cuddly alpacas to pet. 
5. Effigy Mounds National Monument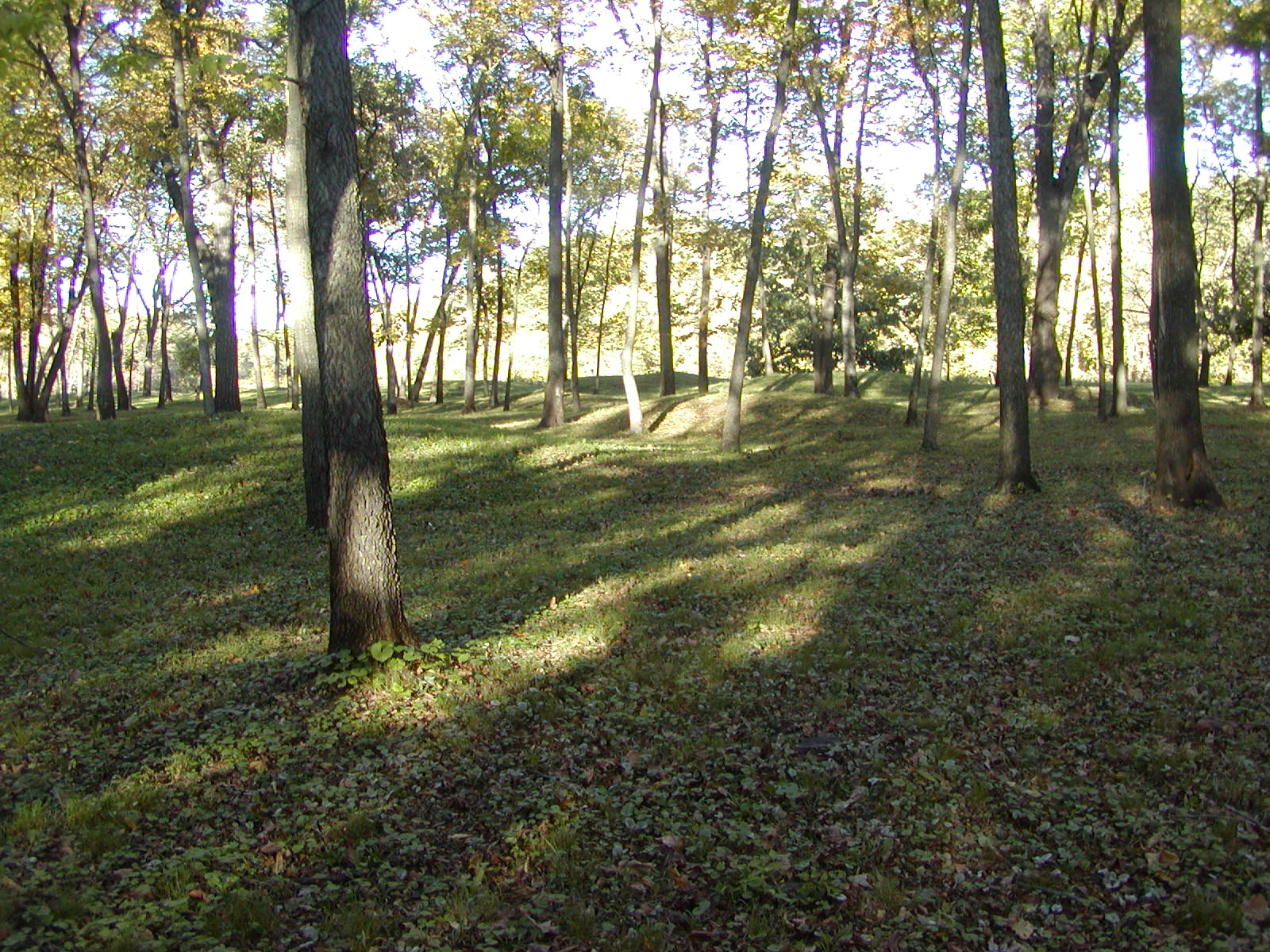 A little over two hours north of Iowa City lies Effigy Mounds. Home to several Native American burial grounds, Effigy Mounds offers a historically enriching experience, a respectful and peaceful trip and beautiful views. 
"The views of the Mississippi River are some of the best in Iowa," University of Iowa sophomore Gabrielle Krafka said. "It would be a great place for anyone to visit who thinks Iowa is all flat because those hills say otherwise."
Drive a few minutes down the road from Effigy Mounds to get to Pikes Peak State Park and do some more hiking. Wisconsin is also only a few minutes away, and it's a perfect place to get some real cheese curds. On the way back, try stopping at Strawberry Point, Iowa. While it may not be worth a specific trip, it is home to the world's largest strawberry.
6. Des Moines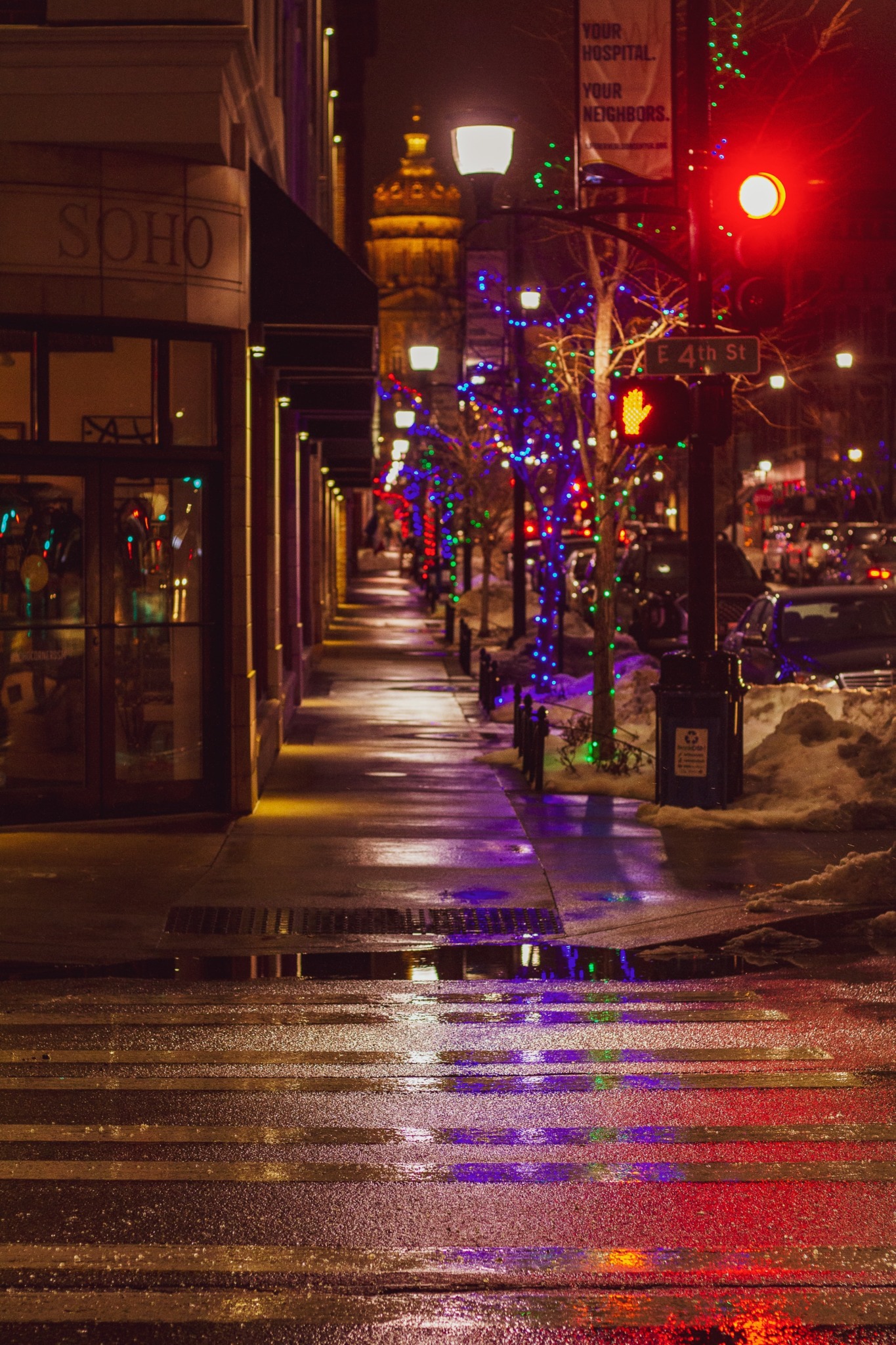 It seems impossible to have a list of places to go in Iowa without including Des Moines. Two hours west down I-80 will take you straight to the city. From the botanical garden to the art museum to downtown, many fun moments can be found just about anywhere. 
Looking to treat yourself to a fancy dinner? Get a four course meal at Lucca's. Looking for something a little more casual and fun? Go to Des Moines' famous Zombie Burger and Shake Lab. 
Of course, other attractions speckle the outskirts of the city. Visit the High Trestle Bridge in Madrid, Iowa at night to see a spiral of neon blue lights. A stop in Ames afterwards would be well earned to see their giant gnome. If you're feeling a bit on the nerdier side, consider going to the annual September Renaissance Fair.
Longer Trips
7. Louisville, Kentucky

A seven-hour drive will get you to the city I grew up next to: Louisville, Kentucky. I'm heavily biased on why a trip is worth it, but I'll name a few reasons. 
The NuLu district near downtown is full of great shopping. A bit farther away from the city center, the restaurants along Bardstown Road in the Highlands have some of my favorite food. 4th Street Live, a little strip downtown known for bars and live music, is definitely better during non-Covid times, but still, it has the Guy Fieri restaurant there. Louisville Mega Caverns, a once-underground storage facility turned potential nuclear fallout shelter turned tourist attraction, is the only place in the world to go underground ziplining. The one-time tuberculosis treatment center Waverly Hills Sanitorium has been named one of the most haunted places in the U.S. 
I could go on. If nothing is sparking the right feeling, Mammoth Cave National Park and the wonderful tourist town of Cave City is less than a two-hour drive away. 
8. Cincinatti, Ohio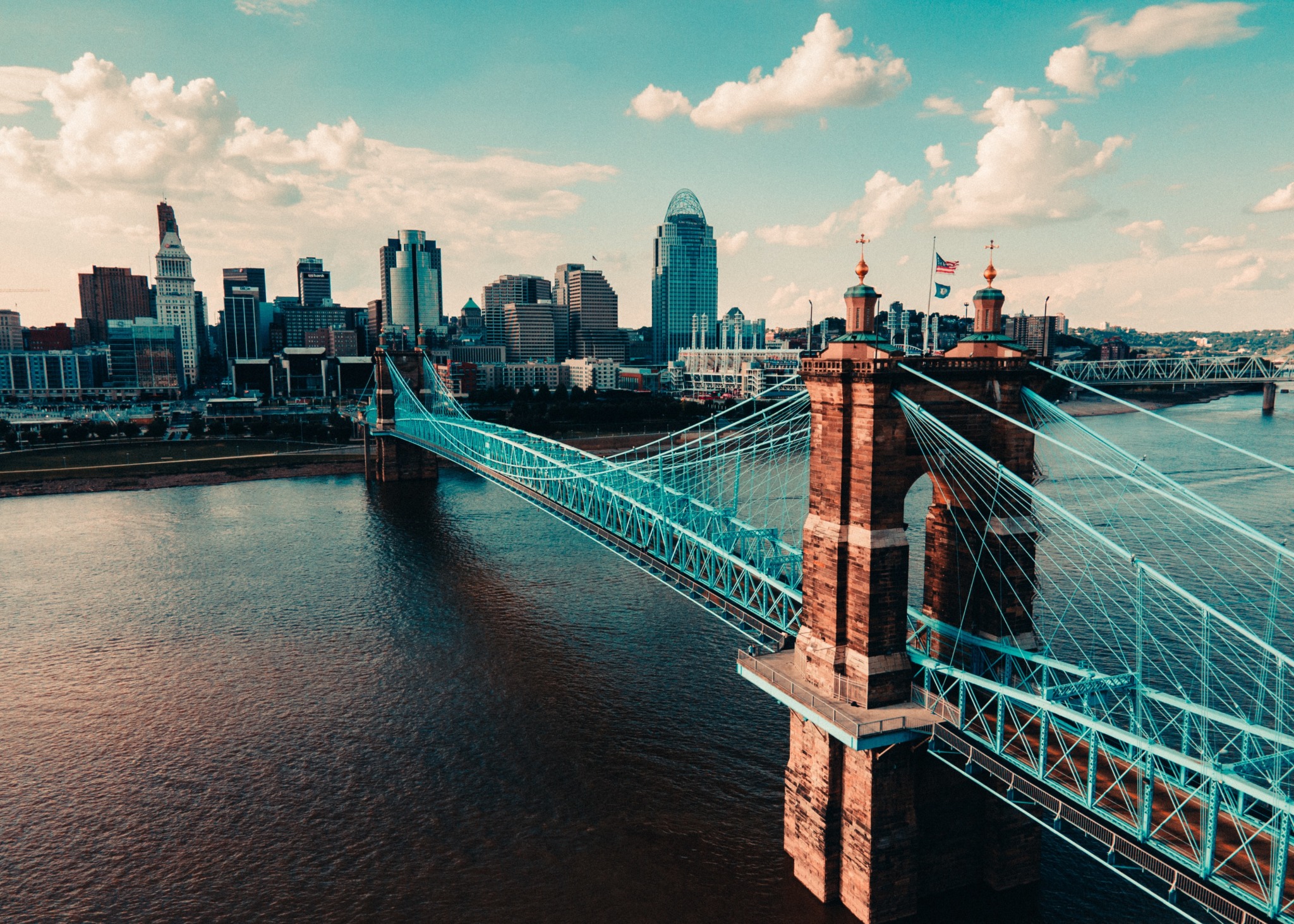 Another seven-hour drive from the University of Iowa will get you to Cincinnati, Ohio, a classic Midwest city. Tap into your inner child at the zoo, the aquarium or Coney Island Park. Check out some of the up and coming neighborhoods, like the OTR, with plenty to do and eat.
Any museum subject you've been itching to see can probably be found in Cincinnati. If you've ever had the strange urge to get lost in a grocery store, Cincinnati has you covered with the gigantic Jungle Jim's.
9. Memphis, Tennessee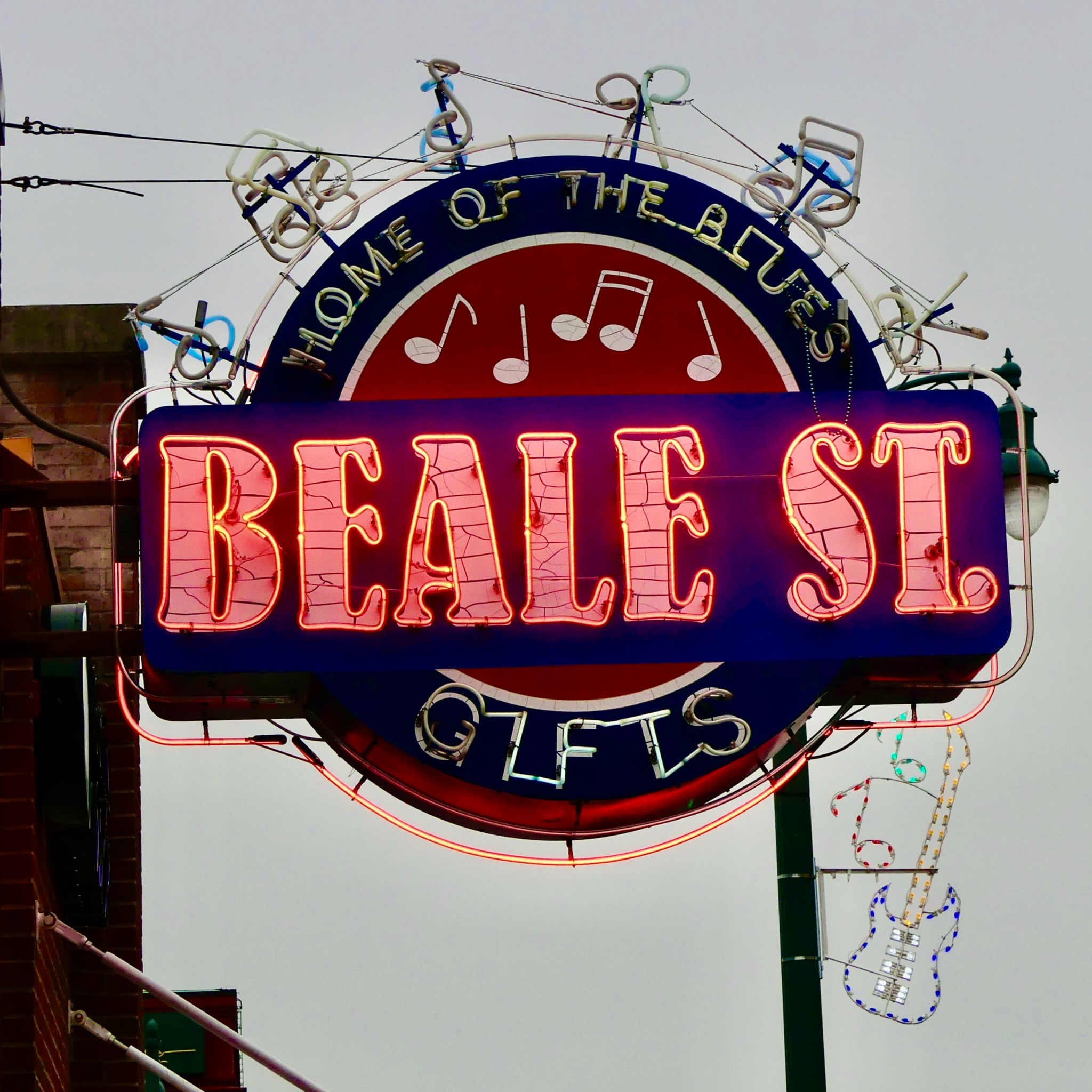 An eight-hour drive following the Mississippi River will get you to Memphis, Tennessee. The food itself should be enough to compel anyone to make the trip down. If the food isn't a good enough reason, there are plenty of other things to do. 
See why Elvis lived in the extravagant Graceland. See the place where Martin Luther King Jr. died and explore the museum built out of the motel where he was shot. Go to Beale Street, home to great shopping as well as awesome moments in music history. 
10. Hot Springs National Park, Arkansas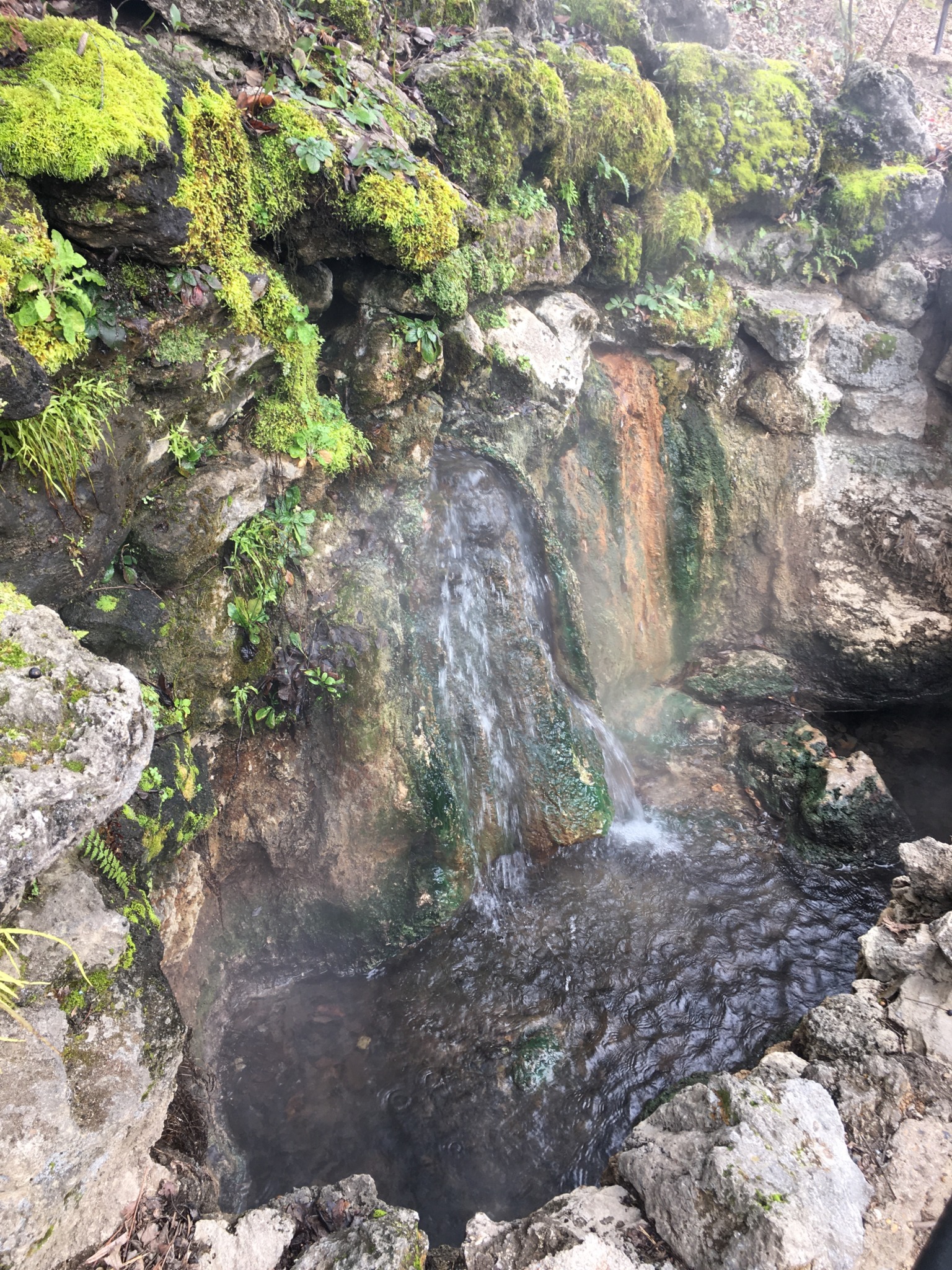 At almost exactly 10 hours away from the University of Iowa, Hot Springs National Park would make a nice half-week or week-long trip to do a substitute Covid-safe spring break. While it's no beach vacation, soak up some hot water and nature while Zooming into your lecture class. 
Enjoy stops along the way like the Ozarks, both the lake in Missouri and the forest in Arkansas. Just an hour away from the national park is the capital, Little Rock. Take a break from all the hot water to enjoy some shopping and food in the city.