The mention of New York first evokes the image of towering skyscrapers coming together to create a dazzling skyline. The bustling streets reflect the gleaming lights while tourists rush about, taking in all the city has to offer. However, many seem to forget that there's a whole state to the north of this empire. The mountains draped with trees accompany luscious valleys that cradle small towns. Yet amongst these forests to the far west of New York along Lake Erie rests the city of Buffalo. Prior to this pandemic one could take in all the land has to offer. Still, there remains plenty to do in "The City of Light" despite the virus' impact.
Read on for 10 Covid-19 safe activities to check off your list while in Buffalo!
10. Ice Skating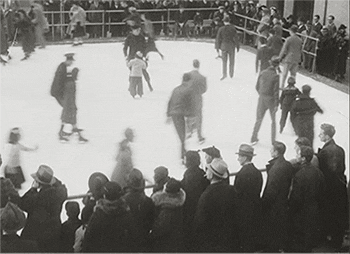 Considering Buffalo lies so far north, it's no surprise that ice skating comes with the chilly weather. Buffalo boasts various ice rinks along its waterfront. Whether you're looking to watch a hockey game or simply hoping for a night out with your friends, there's no need to look anywhere else. With such a scenic lakeside, the location provides a picture-perfect backdrop for any occasion.
"My freshman year a group of us went ice skating down at the waterfront…It was my first-time skating of any kind. Although I knew nothing about it, having fun with a group of people who are slipping all over the place and having a blast; nothing beats that," University at Buffalo junior Ben Montoya said.
Nothing quite beats the pure humor of watching your inexperienced friend slide across the ice. This remains a beloved treasure of Buffalo that allows you to take in the environment all the while channeling your inner Sonja Henie. The cool outdoor breeze brushing against your face while your skates glide against the frigid ice stands unmatched when it comes to euphoria.
9.The Buffalo Zoo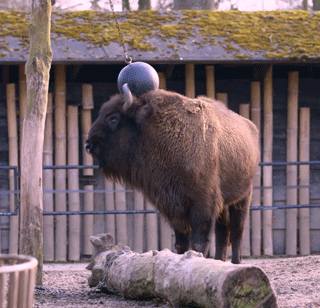 As mankind quarantines themselves in their homes, the endangered species of the world remain housed in zoos across the globe. The Buffalo Zoo prides itself on being one of the oldest zoos in the nation while also protecting a variety of endangered species. The team at the zoo continues to work hand in hand with government agencies ensuring regular disinfection along with guidelines for social distancing. Knowing the importance of sanitization, the employees have stationed handwashing stations throughout the facility to ensure a healthy visit.
The zoo aims to educate visitors on the threats posed to these creatures in the wild. The Buffalo Zoo cements itself amongst other activities by inviting guests to appreciate the natural world around them. At only 15 dollars a ticket there stands no reason for you not to visit this locale on your next stay in Buffalo. Not only does this place embody zoological history but it continues to strive for the protection of the natural world. All the while educating those which would know little otherwise. So, grab some friends to go greet gorillas on this local look into life's wild side.
8. Tifft Nature Preserve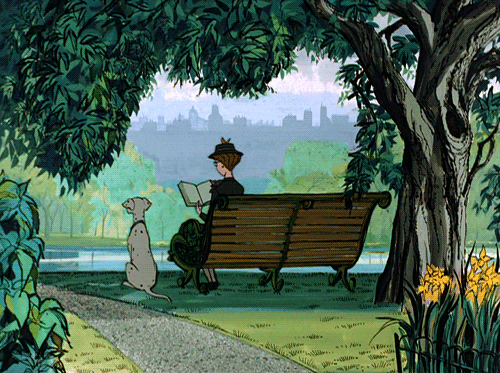 Sometimes we just need to get away from the hustle of the world for a while. Not everyone has the means of driving far from civilization, but with the Tifft Nature Preserve, you don't need to. This reserve spans 264 acres along the outer harbor just a short drive away from Buffalo. It sounds perfect for when you need a quick walk to blow off some steam before the exam that's left you with sleepless nights.
"One of my favorite places is the Tifft Nature Preserve. It's right in the waterfront and truly beautiful. There's also a lot of places in the area to go hiking," University at Buffalo graduate Julia Prentice said.
Nothing summons up soothing serenity like stepping into nature. Walking along the waterside will wash away any worries that wander in your mind. The tall tress touch your true self while throwing away any troubling trespasses that turn your mind into a tumultuous tsunami of turmoil.
7. Canalside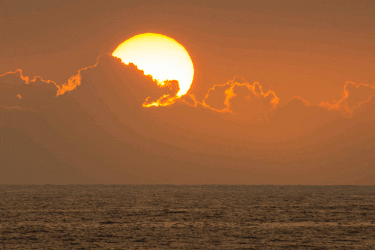 This iconic destination continues to be the unofficial hub of college social life. Offering an assortment of free activities, the Canalside features follow-along exercises in place of their famous crowd-pleasing Of course, the concerts have gone into hibernation much like society, but that doesn't mean the Canalside rests dormant. There's still plenty to be found along the water for those looking to get out for a while.
Looking for a bite to eat? Dinner's served. Hoping to lounge back to take in some lakeside breeze? Look no further. Pair up with a friend to catch a glimpse of the sun setting along Lake Erie. Numbers continue to drop, so you can be certain that the Canalside will only continue to resurge until it restores its place on the throne of social outings.
6. Duff's Famous Wings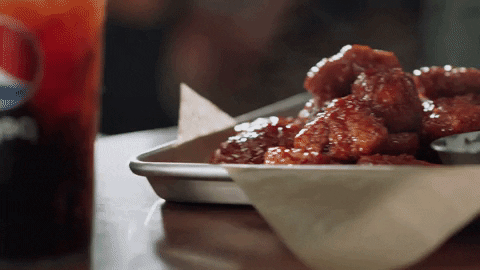 They aren't called Buffalo wings for nothing. Buffalo boasts multiple bars and wing spots which all claim the crown. Arguably, Duffs appears to lead the pack. The expectations reached such high levels that a variety of shows have come and gone covering the delicious dish. To not get Buffalo wings while in Buffalo is comparable to not getting pizza while staying in New York City. The locations have been associated with these cuisines for decades.
"In Buffalo some restaurants that are popular to students, locals and visitors is Anchor Bar and Duffs. These are the two most known places to get buffalo wings and bar food. Buffalo is known for its wings and the debate is which restaurant is better. Personally, I think Duffs has better wings, but it is all about preference," University at Buffalo junior Breanna Sclafani said.
You don't have to be a connoisseur of chicken to appreciate some good food. Duff's is the maestro of flavor. So, if you're looking for good cooking, make sure to stop in at one of their locations to find out what the locals rave about. These spots especially favor well with college students who just want a night out with some friends.
5. Buffalo and Erie County Botanical Gardens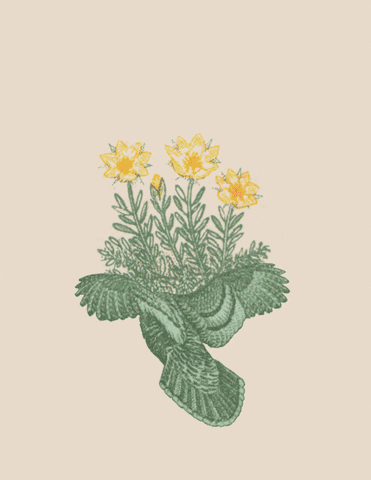 You'd face difficulty if challenged with the task of finding something more beautiful than flowers. The Buffalo and Erie County Botanical Gardens are acclaimed for their vast array of flora. Find your way amongst the collection of flowers full of life. The colors can brighten even the darkest of days for any visitor.
Make sure to reserve your spot so you can witness this unforgettable experience. To provide an effective reopening, the team at the gardens implemented various guidelines found posted upon entry. With touchless hand sanitizers supporting the continuous sanitization of surfaces, visitors can relax knowing that the gardens takes the safety of its visitors seriously. After months of being couped up in our rooms there's no better way to begin safely reentering society than a trip to visit the captivating gardens.
4. Niagara Falls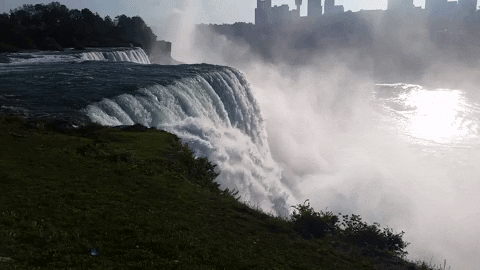 This sort of breaks the rules, considering Niagara Falls doesn't directly rest in Buffalo itself, but to not mention it on this list feels criminal. Everyone in Buffalo has at least once taken a short trip up to the falls at one point or another. Tourists flock from all over simply to gaze on its majesty, but for Buffalo natives, a trip to the falls makes for a common pastime.
"Niagara Falls is definitely one of the most popular spots to visit—and you are still able to. It sucks because people in Buffalo like to visit Canada, but the border is closed," University at Buffalo junior Katie Rice said.
The most beautiful sights in our world often take the shape of natural wonders. This grand presentation of earth's splendor deserves praise for its unyielding might. Not only do the falls remain one of New York's greatest treasures, but it remains one of Buffalo's most beloved destinations for college students seeking a day trip.
3. Bicycling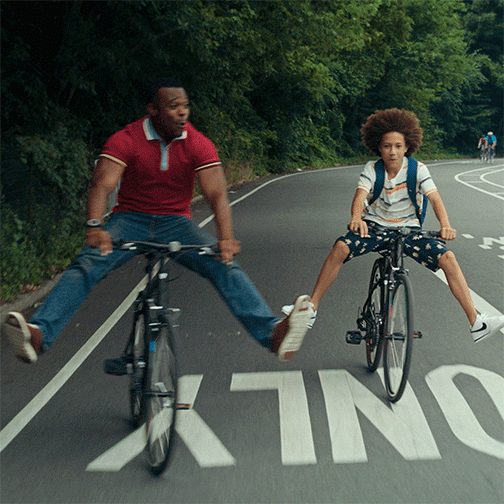 If you're dorming, you undoubtably want to get a feel for your city. Packing onto a bus may not sound too appealing during the pandemic. Instead, consider renting out a bicycle with a touring company. Pedal around Buffalo while also burning calories from that wing obsession. By remaining socially distant, you can comfortably zip around town without fear of close contact.
Tour guides provide historic background information on several stops along your route. Take in the admirable architecture of Buffalo, noting all the future destinations you'd like to visit. If a tour isn't up your alley, then travel at your own pace, exploring everything this great city offers.
2. Boating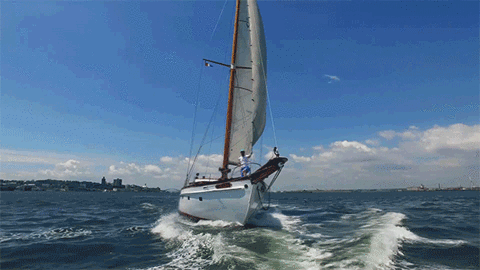 All hands-on deck. This one's for all those Captain Jack Sparrows out there who dream of sailing the seven seas. While there's no promise of cursed treasure, you'll still be able to catch the lake breeze sailing along the harbor. Much like the bicycling tours, plenty of regularly upkept ships offer tours of Buffalo by sea. Due to Covid-19, capacity reduced in order to provide a comfortable journey.
If you feel like flying solo, there are still plenty of maritime options for you to channel. Navigate the edge of Buffalo upon unique vessels of your choice. See the city from an uncommon perspective, bobbing with the roll of the waves all the while. Sitting along the great lake truly provides benefits. Hence why students should take advantage of these ships during the pandemic.
1. Picnics & Hiking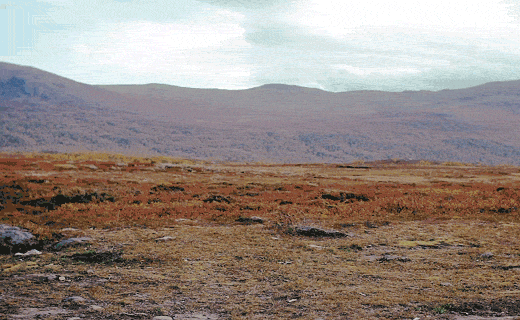 No better way of hitting two birds with one stone than stopping at one of the local eateries to pick up some food for your picnic. Make your way to an open spot in the park removed from the crowd to set up camp. Once you're all set up, the feast can begin. Take in the atmosphere with some friends while you chat away about that recent boating trip. Feeling like going for a hike? Trails sprawl all across Buffalo for those seeking adventure. Gather some gear because the trek to the peaks of these mountaintops prove a worthy challenge.
"My favorite hike was making it to the Eternal Flame after scaling down what was pretty much a mountain of ice and then back up while the sun was setting. It's still nice when it's warm too, but I feel like the challenge was what made it memorable," University at Buffalo junior Eric Velepucha said.
Even if you don't leave campus, ordering some wings for an outdoor patio still sounds like a plan. Make sure to pack a coat with that fuzzy hat though, because that refreshing breeze can prove frosty. The college life may be different than what it once was, but it surely isn't dead. Buffalo still offers plenty to do while still abiding by regulations. The city of light still stands a beacon for better times ahead.