When many people think of Savannah, they think of the mossy oak trees that flood the city or its reputation as the most haunted city in the U.S. Savannah's friendly tourist environment offers many different things to do besides an aesthetic view. Tucked along the coast of South Georgia, Savannah offers more than aesthetic photo spots and haunted mansions. 
Here are 10 COVID-19 safe things to do in Savannah, Georgia.
1. Go for a run or stroll through Forsyth Park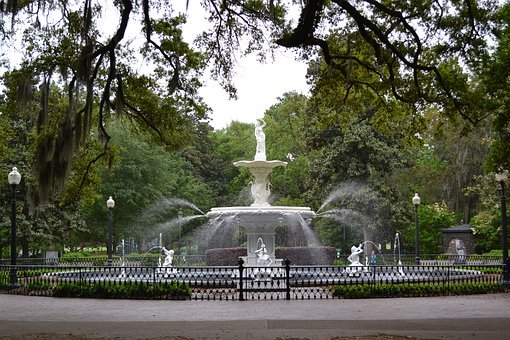 Ask any local or college students, and they will all tell you how much they love Forsyth Park. Just in case you don't have the time to, I did and seriously, no one had anything bad to say about a day spent at Forsyth Park. "The park looks absolutely beautiful and makes a great place for studying whenever I need some quiet time. I'm nature-oriented so if you need some quiet time or even want to have a nice picnic on the weekend, this is your place!" Savannah College of Art and Design student Davia Boston said. Take to the park as a way to get away from campus. "When in school I don't venture out much from the school's dining halls, but I enjoy going to the park for runs. I like to go running around Forsyth Park early in the morning before classes. The light shines beautifully through the Spanish moss and water sprinklers. There's less traffic at that time as well and there are regular joggers there that are all very friendly," SCAD student Sana Saif said. Social distancing is required but with various spacious benches and large walkways, Forsyth Park keeps you safe during COVID-19. 
2. Grab Lunch at Foxy Loxy Café or Kayak Cafe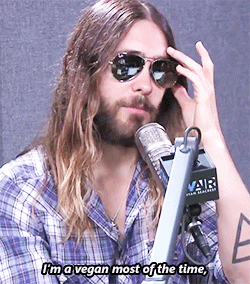 What can be better than coffee? Mexican food. What if I told you there was a place in Savannah that offers both? Go ahead and book those plane tickets now. "A SCAD student favorite Foxy Loxy Café as it's right by a couple of SCAD buildings, within walking distance. They're famous for selling coffee, baked goods and tacos," said SCAD student Rachel Marren. The local favorite lies less than a mile off the Savannah College of Art and Design campus and Forsyth Park. Looking for a place with vegan and gluten-free options? "Kayak Cafe is a great restaurant with healthy plant-based options!" said SCAD student Genevieve Kerr. Kayak Café also offers the dynamic coffee and tacos duo with many healthy options. Now open for COVID safe dine-in and takeout with two locations.
3. Go shopping down River Street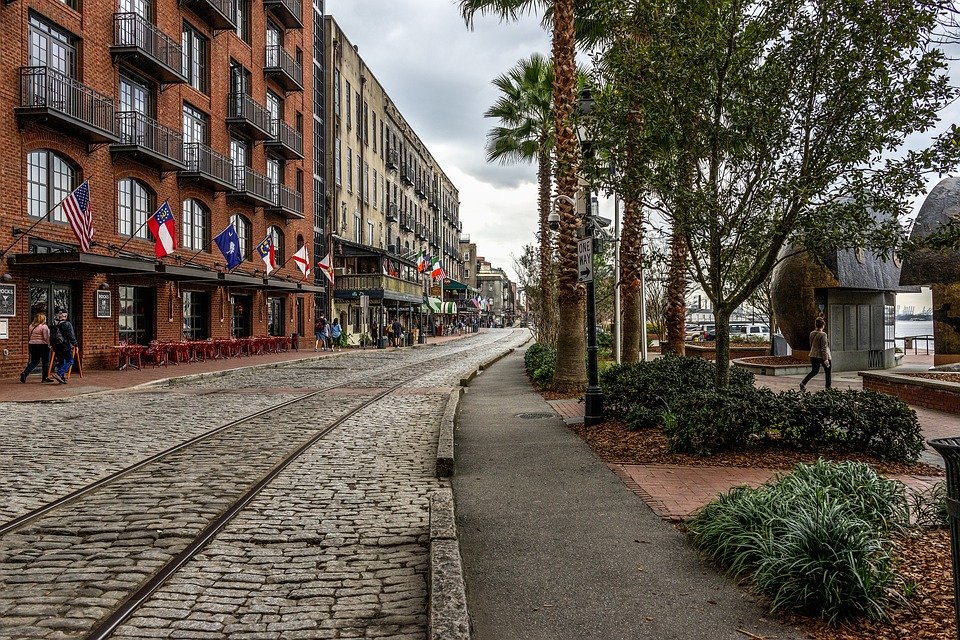 If you like the idea of tourist shopping to get matching tees and hunt through hundreds of keychains looking for your name, River Street welcomes you. Imagine this: cobblestone roads, colorful and vibrant mom and pop shops and the sweet smell of chocolate drifting around from River Street Sweets. River Street attracts most of the tourists with its shops, riverfront view and convenient location. "I like River Street because the distance to Broughton, which lies close to the library. So I can go grab a book and then go read by the river," SCAD student Kayla Barry said. No car? No problem, Savannah's best and finest are all located near the downtown area. "Part of why I enjoy living in Savannah so much is because it's such a great walking town. I don't have a car but I really don't need one in Savannah because I enjoy walking so much!" SCAD student Ari Cooper said. Many of the businesses are back open with strict rules requiring masks and social distancing, supporting the many local businesses on River Street is one step towards rebuilding the COVID stricken economy. 
4. Hop on the Old Town Trolley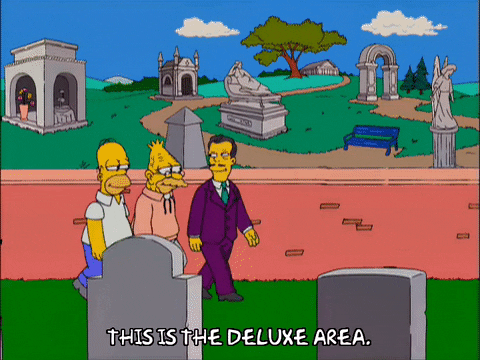 Now, if you were looking to be apart of the spooky side of Savannah, check out the Old Town Trolley. With one or two-day tours of the city available and a special "Ghost's and Gravestones" tour, the trolley tour makes a great activity for groups. Now open, the tour enforces a social distancing rule to ensure safety — this rule also includes smaller touring groups. Check out the night tour to see all the spooky side of Savannah has to offer. If you are wondering whether to book or not, just imagine the tour as a trip back to Halloween 2019. The good-ole-days before the global pandemic…
5. Grab drinks at one of Savannah's Historic Bars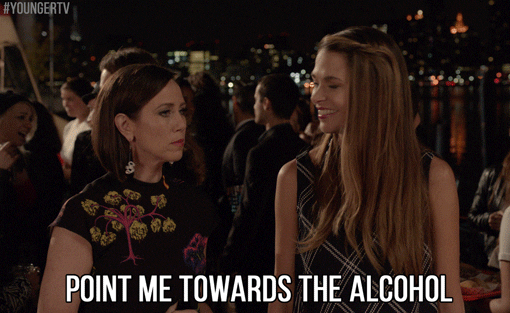 As you can tell, the city has a lot of history. Also, the city has a lot of bars. If you are 21 or older, during your afternoon break check out some of the awesome bars in the city. From the Pub's lined on River Street to the various bars near the downtown area, try something locally owned. "Crystal Beer Parlor may sound like your average bar, but it has so much to offer. Their menu has many familiar American and Southern classics, alongside some delicious Greek fusion recipes. Even before COVID-19 made its way into our community, CBP has been extraordinarily clean and comforting. It's the perfect place to sit down and have a warm meal, and their large menu and extensive tap list make it easy to try something new every time you go," said SCAD student Katie Walters. During one of the toughest times in history, make sure to support the local small businesses! Social distancing and masks are required or encourage depending on which local bar. 
6. Explore the world-renowned art college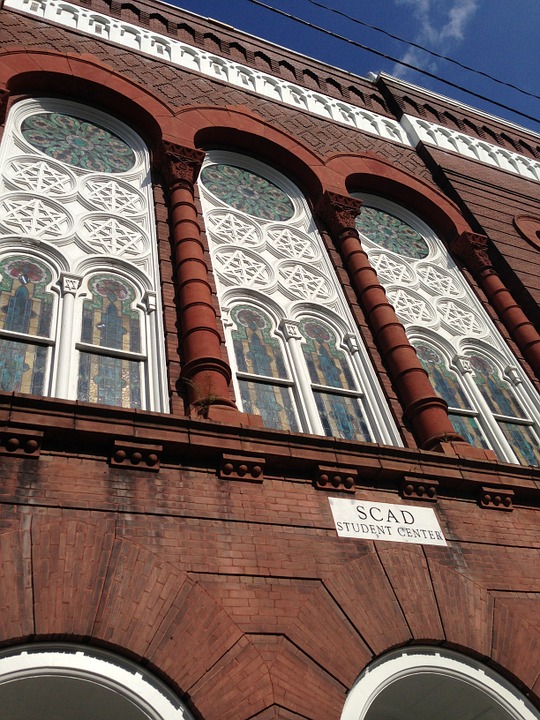 The largest and most well-known college in the city is the Savannah College of Art and Design. Located right from the downtown area, take a walk past many beautiful buildings the school has to offer and examine the many state-of-the-art buildings. The urban feel of the campus mixed with the surrounding moss trees makes the best Instagram worthy spots. "One thing I love to do that's also social distance friendly is making little videos of my friends! I love taking my camera and walking around with them and the great thing is thanks to the lens, it's all COVID-19 safe!" said SCAD student Monica Matute. Campus buildings are closed to the public and social distancing should still be practiced during this time.
7. Take a coffee break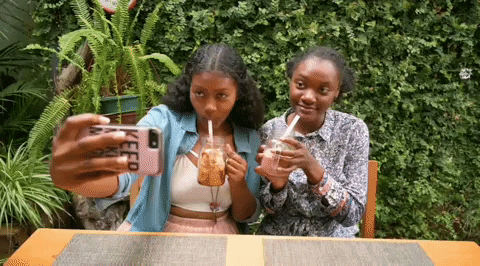 Savannah, Georgia: the land where Instagram pages go to thrive. With so many aesthetically pleasing coffee shops offering latte art throughout the city area, you are sure to find something you like. If you are looking for an afternoon pick-me-up, check out locally-owned shops like The Blue Door, Savannah Coffee Roasters and Mate Factor. All of these charming, rustic cafes offer a welcoming environment to grab a cup of Joe or catch up on homework. Many coffee shops are operating in either dine-in or take-out. Check with each shop to see what health precautions are being enforced. 
8. Sail down the Savannah River on the Georgia Queen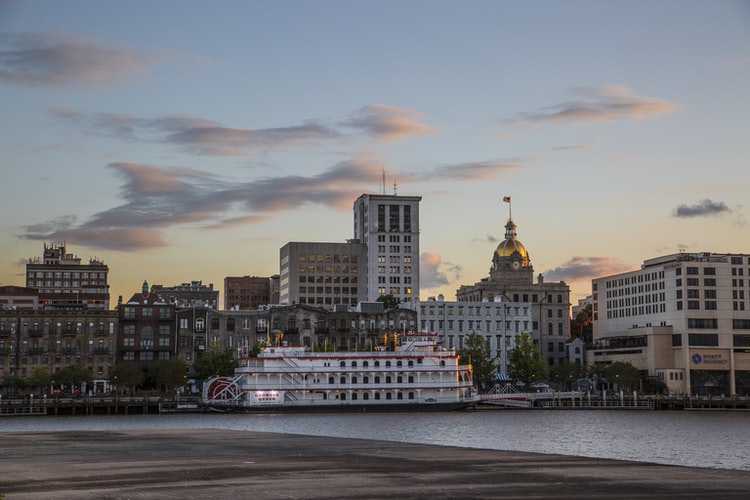 Now open and regularly sanitized, the Savannah Riverboat Cruise makes a fun day even better. There are many options that are the type of cruise you would like to take while on the water. In the mood to dress up and get dinner? More into sight-seeing? Music and sunset view? Book your trip to sail down the river to match the vibes of the evening. Social distancing is required per party. 
9. Soak in the sun on the beach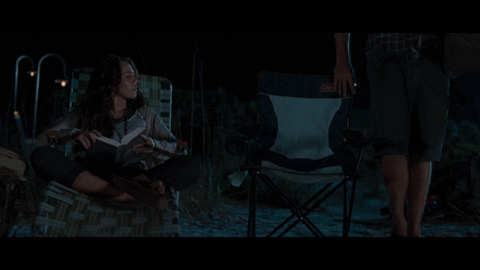 Whether you are looking for a regular day of sun-bathing, a dip in the Atlantic Ocean or to relive The Last Song in hopes to find your Liam Hemsworth or Miley Cyrus: Tybee Island welcomes you. "Another thing I've been enjoying since COVID started and I haven't wanted to be around people much so I go for night drives to Tybee beach. You go through a bunch of marshes and there's usually only a few people on the beach passed 10 p.m.," Kerr said. With so much to do and see just at Tybee Island, a full day could be spent just there. Enjoy Tybee Island's small beach pier, two lighthouses and five miles of coast. One of the most peaceful beaches, Tybee Island offers many mom and pop ice cream shops and many little, southern-style cafes. Many shops are back open to the public with social distancing required. 
10. Picnic at Bonaventure Cemetery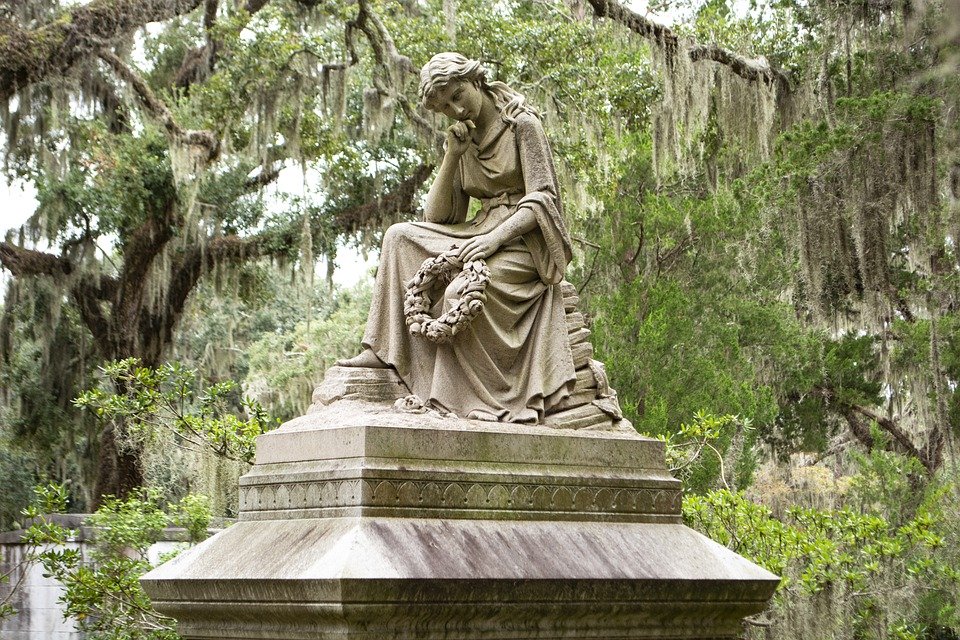 Yes. Picnic and cemetery can be used in the same sentence but only in Savannah, Georgia. Bonaventure's, one of the prettiest cemeteries in the nation, slogan stands true "Where Dead and Beauty Meet." Decorated with blooming flowers, towering grave-stones, located along a river and cascading mossy coming from the trees. One could say: the vibes are immaculate. From a historical perspective, this cemetery lays to rest a few military generals, Johnny Mercer and Georgia's first governor, Edward Telfair. The uniquely built gravestones carry a spooky feel on a lovely location. The grassy spots located on the 100-acre property allow yiy ti pitch a blanket and relax while you are alive, of course, while social distancing. The Bonaventure Cemetery also holds guided COVID safe tours of graves throughout the day if you are interested.