People don't refer to Boston as "wicked smaht" for no reason. Known for housing some of the most prestigious universities in the world, Boston offers schools with a wide range of specialties, history and values. Studying amongst students attending the most prestigious universities in the world always inspires motivation and collaboration. In addition to the distinguished universities, Boston sports dominate year after year. Whether Tom Brady clenches his sixth Super Bowl title for the Patriots or the Red Sox win another World Series, Boston is certainly a city of champions. After spending hours in the library, students go to Fenway Park only to be rewarded with another Boston parade. And let me tell you, no one does a World Series or Super Bowl parade like Boston (we've had a lot of practice). So, if you find yourself wondering where the best of the best go to study and play, take a look below. 
Check out the top 10 colleges in Boston.
10. Wellesley College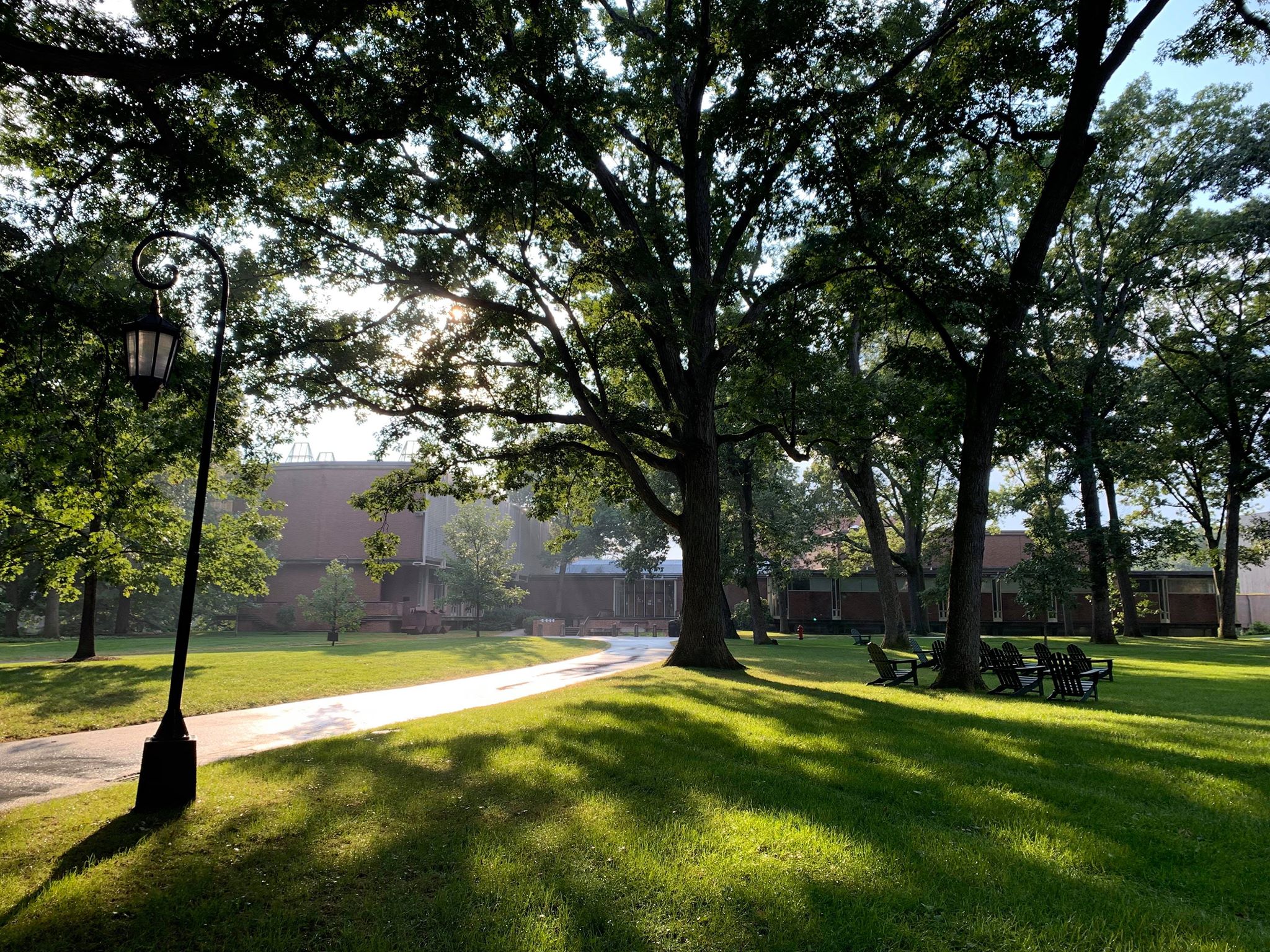 Diane Sawyer, Hillary Clinton, Nora Ephron, Pamela Melroy and Madeleine Albright all walked down the halls of Wellesley to become brilliant women in their field. This all-girls college focuses on elite education and communications, taught by gifted professors like Emily Greene Balch and Katharine Lee Bates. Women engage in a rigorous, liberal arts course load where they can create their own major with guidance from faculty, or choose from a wide range of programs. "Upon arriving at Wellesley College, my economics professor changed my whole perspective on the subject," Wellesley student Claire Yang said. "Not only did he explain the concepts in a concise way that applied every topic to real-life situations, but I could always visit his office hours to talk about anything. Had I not taken the leap of faith, I would have never declared my major in economics. I do not believe that I would get this experience at another institution. At Wellesley, the one person that has impacted me the most was an alumna who invited me to an interview for admissions. As a strong woman with much wisdom and advice, she inspired me and strengthened my love for Wellesley–and she was one of the first people that I called when I received my letter of acceptance." In addition to the academic life and faculty, Wellesley is famous for its beautiful campus, featuring greenery and innovative research centers as well as modern buildings. 
9. Brandeis University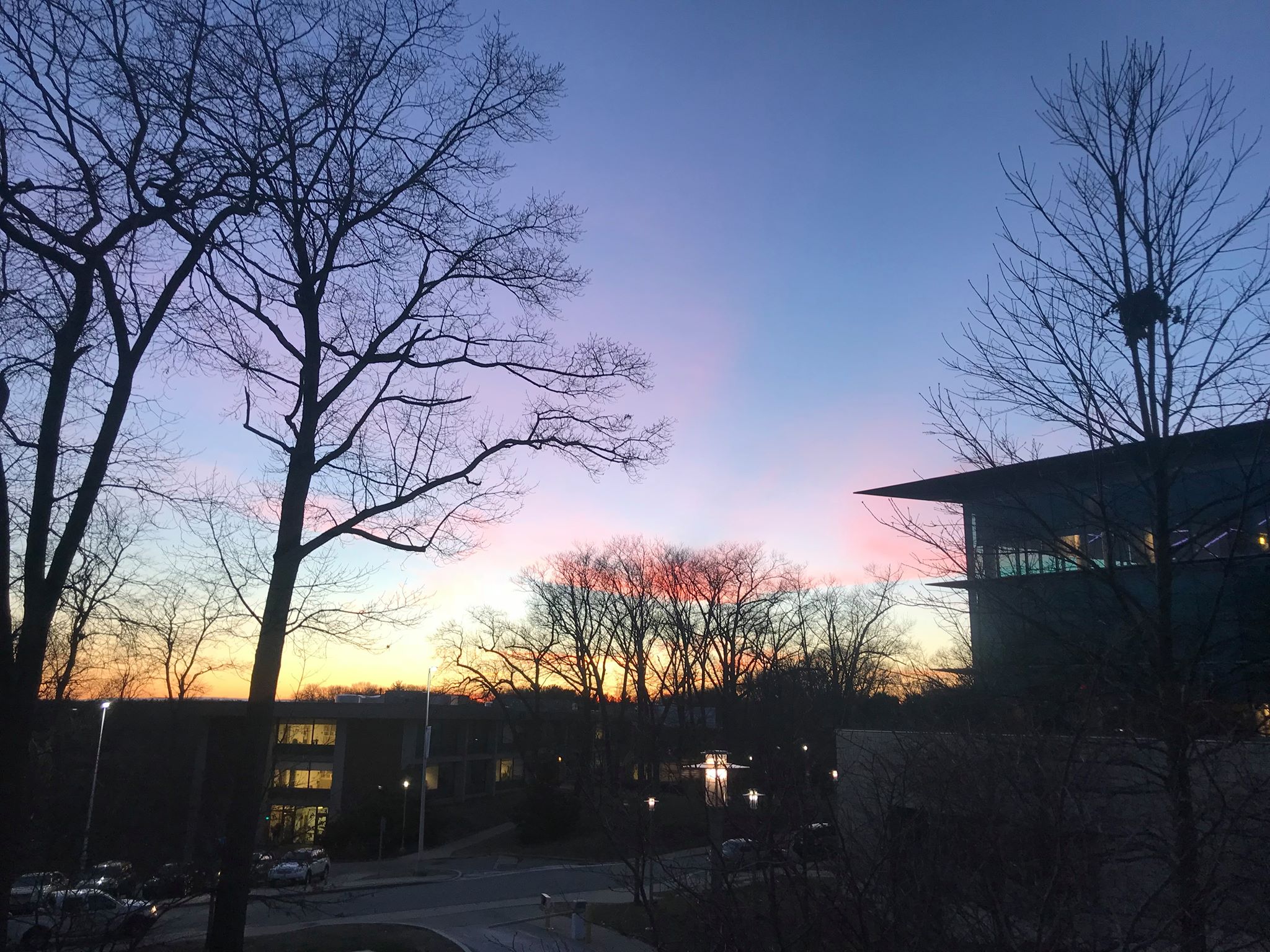 An all-you-can-eat dining hall, four different coffee shops and gourmet sushi all on campus? Yes, please. Comprising the College of Arts and Sciences as well as four graduate schools, Brandeis excels in diversity and social justice. The Heller School for Social Policy and Management became prominent for its study in social policy, and delve into courses such as Economic Theory to Human Rights. Brandeis offers a course on ethics in journalism from a Pulitzer Prize-winning professor Eileen McNamara. "I think what makes Brandeis special for me is just how open and caring everyone is. The groups I've been a part of like the ballet club and Brandeis climate justice are all so welcoming, and it just creates a really wonderful community," junior Marissa Small said. "And in terms of courses–my art history professor Peter Kalb has been really influential to me–his classes are really thought-provoking and he always incorporates lots of perspectives which is really amazing. He also just really cares about his students–which is another thing I love about Brandeis. I actually got a really sweet email from him the other day asking how I'm doing during the quarantine, and I'm not even taking a class from him this semester." Number wise, Brandeis undergraduate enrollment totals 3,639 students with a 10 to 1 student-faculty ratio. Off-campus, students can take a twenty-minute drive to the city where they receive free admission to the Museum of Fine Arts Boston and discounts to various theaters and tours. Who doesn't love a discount? 
 8. Tufts University
Who's ready to become a Jumbo? Composed of the School of Arts and Sciences and the School of Engineering, Tufts offers 90 undergraduate majors from basic Economics to Africana Studies Arabic and Anthropology. The student-faculty ratio is 9:1, and 69.4 percent of Tufts' classes consist of fewer than 20 students, granting each student one-on-one time with their professors. But what really sets Tufts apart? The communal atmosphere of the school. "My favorite part of the university has to be the community," sophomore Todd Humphrey said. "Even with a lot of people that are different from one another, the students are understanding and kind to each other nevertheless. Even when talking to alumni from the university, the sentiment is still the same 'once a jumbo, always a jumbo.' I would also say that Tufts was great from a classroom standpoint of promoting collaboration and teamwork." Tufts is also known for Greek life and student extracurricular activities. A Cappella groups are all the rage so don't shy away from a Beelzebubs performance. Aside from academics, students live just a ten-minute walk away from Davis Square, a quaint downtown area with a movie theater and restaurants. Students often go to grub on flatbread while duckpin bowling at Sacco's Bowl Haven or feast on some BBQ from Redbones Barbeque. 
7. Babson College
Go Beavers! Focusing on business, Babson developed a reputation for providing a renowned education for those interested in finance, marketing, accounting and information systems. Located only twenty minutes from the city of Boston, Babson brings a suburban feel to campus with sprawling quads and red brick buildings that give you the feeling of home. Babson neighbors Natick Mall, one of the largest malls in Boston. However, most students take the T to visit the city for restaurants and shopping, specifically in Back Bay which has all the designer boutiques and stores such as Saks Fifth Avenue, Neiman Marcus, Sephora and Nike and restaurants like Sweetgreen, Abe and Louie's and Sorellina. In regards to business, the school is composed of 2,361 students, which guarantees one on one time with professors. "The quality of the professors and their backgrounds, as well as the competitive environment created by students, is what makes Babson such a good business school," junior Tono Bejar said. The great business school, campus feel and proximity to Boston make Babson a superior choice for those interested in pursuing business. 
6. Boston University
Right in the center of the city, BU defines "city school" with a thousand activities, restaurants and bars nearby. Insomnia cookies across from your dorm? Check. Fried chicken at Raising Cane's Chicken Fingers? Check. Shopping on Newbury Street? Also check. In addition to the prime location, Boston University boasts a nationally recognized communications major. The program is especially known for their public relations concentration, due to the experiences that students receive from internships and the connections students have to professors. BU specializes in the arts. Just check out their impressive journalism major and extensive studies available in theater and acting. Many students say that the best part of their major–especially in regards to business and communication–involves the practical knowledge obtained from the curriculum. "For our business school, we have this program called 'core' which is essentially a semester spent entirely dedicated to assembling a business plan to the point where it could be enacted," Boston University sophomore Isabelle Rice said. "There have actually been businesses that have started as core projects. Core semester is grueling but students come out of it with a comprehensive sense of how all aspects of running a business–marketing, finance, production and so on. BU communication has amazing internship partners and opportunities, and is required to graduate with the degree." Fried chicken and internship partnerships? Count me in. 
5. Boston College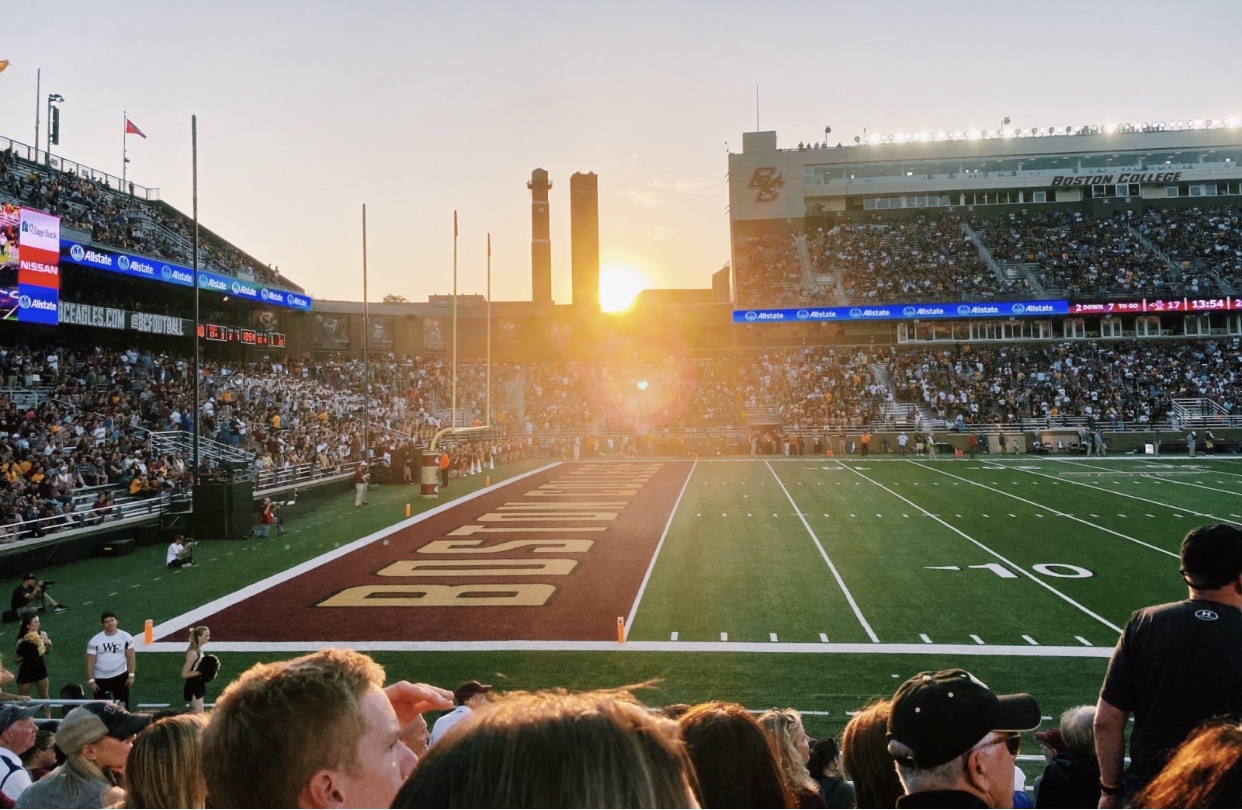 Known for their Jesuit education and mission of giving back to others, Boston College goes beyond just education. Although some students complain about the robust core curriculum requirements, Boston College remains adamant about maintaining those requirements to build young adults that possess knowledge in various fields. Professors care deeply about their students and make time to meet for office hours to talk about their expertise. "I think BC has given me an education that is very well rounded and has been formative for me as a person and not just as an academic. The value of a liberal arts education is taken for granted and BC is especially great at providing that, if that is what you want out of your classes and professors," junior Lauren White said. In addition, BC takes great pride in their sports, especially football and hockey. You can find every senior tailgating in the Mods during a football game, hyping up their fellow eagles while adorned in their Superfan shirts. Not into football? Check out the hockey team who dominates at the Hockey East Championship and Beanpot Tournament. Aside from their beliefs and Jesuit education, Boston College resides in Chestnut Hill, neighboring Cleveland Circle. Cleveland Circle is home to many restaurants including Chipotle, Sushi Momento and Amelia's Taqueria, and other stores like CVS, Reservoir Wines & Spirits and Purity Nail Bar and Salon. Don't let me forget about White Mountain, conveniently located across the street from campus and serving the best homemade ice cream in Boston. Don't leave without trying their Cookie Monster flavor. On the day of graduation, the tradition holds that BC seniors all gather around the reservoir and watch the sunrise (of course, that comes after staying up all night celebrating). 
4. Berklee College of Music
Located in the heart of downtown, Berklee became one of the most well-known music and acting schools in the country, and the largest university for contemporary music in the world. Musicians and actors including John Mayer, Quincy Jones, Charlie Puth, Diana Krall and Steve Vai have perfected their art at Berklee. Berklee offers twelve undergraduate majors, including songwriting, professional music, performance and others. The Make Your Own Pizza degree offers students the opportunity to take courses from all different types of majors to get the widest range of knowledge. Aspiring songwriters can look forward to classes like Basic Keyboard Techniques, Lyric Writing, Band Record Production for the Songwriter and The Business of Songwriting. "I chose Berklee because of its name. It's one of the best music schools in the world for contemporary music and I wanted to be in the same location as people/students with the same mindset and drive that I had," 2019 Berklee alum Jacob Harelick said. "My concentrations were business and performance. I believe Berklee helped me because it didn't do me any personal favors. It allowed me to be in an environment of people that were working just as hard as I was doing their own thing. Berklee forced me to meet artists that needed my services and it gave me real-world experience. I was playing gigs around Boston and recording in million-dollar studios all because I was in the same location as other talented musicians." The application process differs from a typical school. Although a student's academic record is considered, applicants must perform well in their audition and interview to get that golden acceptance letter. 
3. Northeastern University
Located near Fenway Park, Northeastern resides in the heart of restaurant, shopping and fun activity heaven. But what makes Northeastern so special? Surprisingly not the Time Out Market that just opened nearby, but their programs crafted for individual students by professors and advisors. Northeastern also offers students a unique program called Cooperative Education (Co-op), where students, in their time at Northeastern, complete two to three six-month paid internships with major companies like PWC. Prior to starting their Co-op, students meet with professors to go over their goals and take classes to prepare them for the professional workplace. "In my co-op class, I created a polished resume, participated in mock interviews, and learned about how to act in the workplace. My advisor guided me in how to interact with employers and helped me make my decision of what co-op to accept," said sophomore Rachel Silverman. "Another appealing aspect of the co-op program at Northeastern is that many students graduate with full-time offers from their previous co-ops." An amazing opportunity to take time out of the classroom and gain real-life experience cannot be overlooked. Especially with the prime location, specifically being walking distance of By Chloe. Northeastern proves itself to be one of the most competitive schools in Boston.  
2. Harvard University
Barack Obama, Mark Zuckerberg, Natalie Portman, Al Gore, Matt Damon, Robert F. Kennedy, T.S. Eliot and Bill Gates. What do these industry tycoons have in common? A degree from Harvard. One of the most well-known universities in the world, the students constantly inspire one another academically and creatively. "I am enamored every day by the people that I meet and it's an extremely humbling experience knowing that your peers are future world leaders," senior Alex LaPolice said. "It is likely that students at Harvard are capable of extraordinary things regardless of the additional knowledge they gain at Harvard as evidenced by the difficulty of getting into the school. That paired with their collaboration with the most prominent professors in their respective fields leads to development and future success." Ever wonder where Facebook came from? A pair of roommates at Harvard who consequently created a worldwide media empire. Ever wonder who the father of neurosurgery is? Harvey William Cushing who was a pioneer in brain surgery and discovered Cushing's disease. Only at Harvard will you find a vast variety of influential leaders all working to become the greatest in their field. Harvard University also surrounds Harvard Square, a cute village filled with cafes, restaurants and boutiques. Whether students crave some Japanese food and go to Cafe Sushi, need a coffee from Tatte or a bowl of Mexican food from Jefe's, Harvard Square has it all. Students don't need to stray far from campus to find what they need. 
1. MIT
If you've longed for an impressive degree in engineering or the like, look no further than the Massachusetts Institute of Technology. After all, MIT gave birth to some of the world's most renowned scientists and mathematicians. Just take Andrea Wong, president of Sony International Production as an example. MIT specializes in engineering, computer and information sciences and support services, mathematics and statistics, physical sciences, and biological and biomedical sciences. If you doubt just how impressive MIT is, consider these life-changing inventions that came out of MIT: The Word Wide Web, doppler radar, GPS, Fax machine and voice recognition technology. The list goes on and on. The competition inspires students to excel within their concentration and work together to brainstorm, research and develop projects. "What makes MIT so special is that there is this drive that everyone wants to learn more and improve," sophomore Thomas Ogeka said. "It really causes you to work harder and definitely has helped me achieve things that I otherwise may not have. For my personal career, I think that MIT has provided me with the knowledge that there is nothing that I can't handle. Academic life here is pretty rigorous so I know that no matter what I encounter in my future career, MIT has prepared me to take it head-on." At the Mechanical Engineering Research Exhibition, students show off their impressive research, like creating microfluidics to discover how cancer metastasizes in the brain or using microfluidic chips to produce blood vessels that imitate the human brain. In other words, not your average school science fair projects.