In college, we all sat through a couple of career services lectures where someone from their team probably threw multiple terms and tactics on you all at once until your head started spinning. Although some of them seem pretty straightforward, something like personal branding can seem confusing. Like the belts in Devil Wears Prada, personal branding can seem the same for every major. In reality, personal branding differs depending on the field. That's why I stepped in to save you the confusion and make sure you complete all the necessary steps to get your personal branding to a new level.
Read on for all the secrets to perfect personal branding
1. The ABCs of importance for personal branding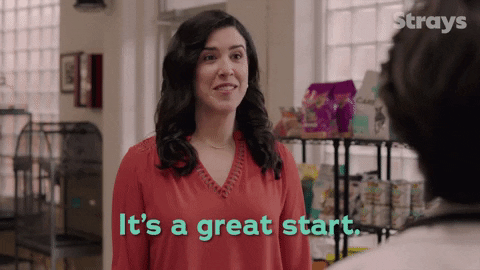 Firstly, you don't create a personal brand from scratch or because you decided to. In fact, you continue to build it yourself for quite some time. Personal branding means the way people perceive you—like professors, colleagues or other students. Your personal branding consists of how people view you when they consider hiring you or working with you.
"A positive image can lead to new opportunities, while a negative image can lead to lost opportunities. So, it's not a matter of utilizing personal branding, it's more about consciously and proactively working on what you want your personal brand to be," Director of the Career Services Office at St. John's Staten Island Jocelyn Coalter said. "What do you want people to think about when they think of you? A personal brand can establish credibility, expertise, professionalism, and a chance to showcase your story."
Making conscious decisions on how you act and how you present yourself can affect your opportunities. If you come off as rude and sloppy you only end up harming yourself. Maximize your chance by cleaning up your act. We all want our dream internships and job offers. About time to take how you present yourself seriously.
2. Start small and early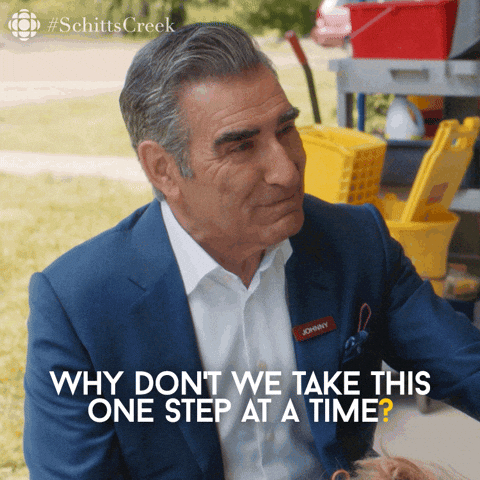 It's easy to think that you only need personal branding in the entertainment industry or when someone lives in the public eye. But think again. Want another myth? You should start personal branding after college. What brand you present in school matters, especially with professors.
"It can start while you are in school. Alumni may come back to professors with projects for current students to work on. Is your name going to be one they think of? Your student organization is going to present at a conference. Will you be chosen to help prepare or present?" Coalter said.
A great starting piece of advice: don't underestimate people around when you are in college. Also, make sure you start making conscious decisions about your brand early on. What's the harm in building that brand early on? If a company discovers an unflattering aspect of your portfolio that can make all the difference right there.
3. Network, network, network
What more can I say when the title says it all? One of the greatest tools at your hands –networking. After you establish a personal brand with faculty and people directly connected to your university, you want to spread your wings further. Try reaching out. Go to networking events and meet people from your field. If you don't know how to research events ask your professors and career services—I just got into a networking event at Madison Square Garden because I asked my career advisor and applied. The impression you make, no matter if it's a formal or informal setting, can impact whether they will want to stay in touch or consider you for an internship.
4. A+ skillset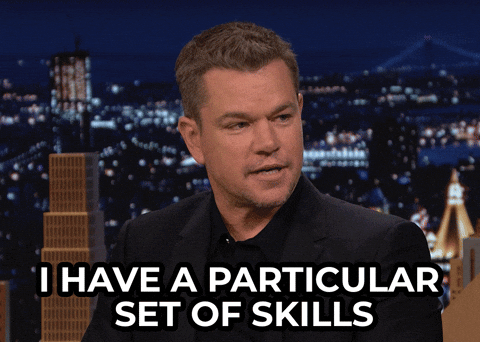 Be mindful: think about the skills necessary or sought after in your field. Then strive to learn them. If you already mastered them, think about how you can emphasize them. For our amazing communication and PR students, focus on what media and skills are crucial at the moment. Practice makes perfect after all.
"Writing and presentation skills are super important for these areas. Whether it's Instagram, TikTok, a blog, a podcast, whatever it is, is there a story out there for people to find?," Coalter said
You will find mastering storytelling on social media and other platforms crucial. Additionally, if you want to work in a specific industry. Look at the skills listed in your dream offer and see which ones you can acquire before or after graduation. What programs can you learn that not many people know? I noticed that many job descriptions looked for Adobe Photoshop and Adobe Premiere. As a result I took courses which taught me these Adobe programs and many more.
5. Managing your social media like a boss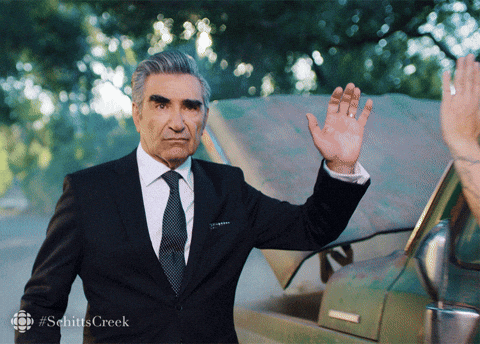 As an aspiring communication or PR specialist, you need to make sure that your social media represents all the best. Maybe you doubt it but the employer will check. They will judge your Instagram profile to see how you handle yourself online. The same way they will look at your LinkedIn. They want to make sure that nothing there can potentially reflect badly on the company.
"You should also make sure that your private Instagram, Twitter, Facebook accounts and all other forms of social media have privacy settings. If you want a public account, then you should make sure that there is nothing inappropriate or anything that may be perceived as inappropriate on the account," St. John's University Public Relations Professor Theodora Andreolas said. "Many people have been terminated or ostracized by one wrong thing said or shown. Be very careful with what you say and do and how you want to represent yourself."
Look over your social media and think about what makes more sense for you—keeping it private or using it appropriately. Remember you make the choice: just because many professionals opt-out of them doesn't mean you need to. However, if you choose to keep them, think about what you post because those channels create part of your personal branding now. Maybe you shouldn't post that photo from Friday night.
6. LinkedIn
I know, I know; everyone tells you to use LinkedIn, but you really can use it to your advantage. The platform allows you to look for jobs and connect to other professionals. Not only that but you can build your brand through your profile. Displaying your skills and knowledge can garner some wanted attention.
"Another thing I would recommend for students to do is to create a LinkedIn account. This allows one more way to inform others of who you are and what your interests are. You should follow industries and companies that you hope to work for one day. This shows that you are aware of the industry and who the players are in it, especially if you are focusing on a specific niche," Andreolas said.
Do your research, know the companies and make sure you show interest by following them. You can also set a job alert for when a company begins looking for new employees, so you use that to your advantage. Finally, remember to use your profile not only for networking and job searching, but post regularly, so other professionals can see your accomplishments. By being active and sharing projects and knowledge, you increase your chances of being noticed.
7. What other platforms to use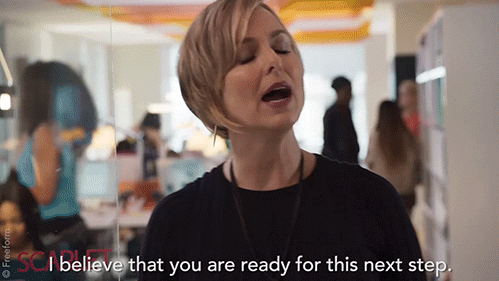 Career advisors, professors, professionals—they all keep talking about LinkedIn, but what other platforms should you use? You need to judge for yourself! Remember to tailor it to your skillset and choose to keep on public platforms that highlight your projects. By displaying yourself as an expert in a field like communications you will get noticed by those looking for someone with your skillset.
"It is important to build a presence on social media. You don't have to be active on all platforms but you should be present on those that will showcase your skills and talent the best. For example, if you're passionate about editing or producing, look to YouTube or another video/audio intense platforms to upload and share your work," St. John's University alumnus Maddie Bradford said.
If you keep your social media professional, they can pose as a crucial asset to your portfolio. For example, by you promoting your small business or podcast on Instagram or Twitter not only will more people get to know about it but you can also use that as content creation and marketing experience. You can collect data on how many people views your posts too. This shows that you can understand and utilize certain social media platforms. Yet another skill in high demand today.
8. Why to start portfolio?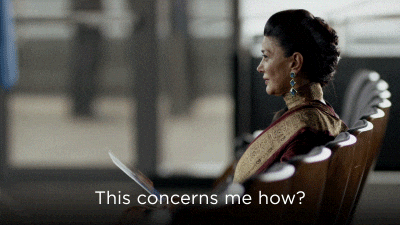 When I first heard I needed a portfolio in communications, it took me a little by surprise, because I always associated portfolios with something art, design, or architecture students may need. It never crossed my mind that I needed one until I took a public relations writing class. I just started as a communication double-major trying to find my way around. My Public Relations Writing professor pointed it out to me and explained why a portfolio matters. Now I share it with you, so here's why you need one.
"A portfolio gives you a chance to write a brief introduction about yourself that tells the reader things they would not have known by simply reading your resume. It also gives them a chance to see the scope of work you have done," Andreolas said. "You can divide it by categories such as clients or projects. It also gives you a place to include other nonwork-related information you would like the public, prospective employers, or clients to know about you. You can include visuals of travel experience, hobbies, skills, etc."
Especially in communications and public relations, your employer wants to know you. They want to see if you will fit in with a company and the rest of the team. With a portfolio you let them get to know a little more about yourself. A portfolio also gives you a unique opportunity to share the work that you did. Something you cannot fully do on LinkedIn, so use it to your advantage.
9. Start your portfolio early
You may not have as much time as you think. So if you are a freshman or sophomore, you should still start your portfolio now. Like with any aspect of career planning, the term "too early" doesn't exist. The earlier you start the more time you get to put everything together. You also won't scramble your senior year calling former employers or scavenging computer archives to look for old class projects.
"Every project they work on, every piece they create should be thought of as something they can include in their portfolio. If the instructor makes comments to the piece, they should make the changes and only then include it in their portfolio," Andreolas said. "They should also include pieces that they worked on while they interned in various offices. They should always have a copy for themselves that they can upload onto their portfolio. I have often asked them for these types of pieces, and they tell me they didn't think of getting a copy and now they no longer work there and don't have access to samples anymore."
Keep that in mind and start developing your portfolio with every class and every internship. If you already participated in an internship, reach out and ask for materials you worked on. Moreover, gather any projects that would make a great addition to your portfolio. Talk to your professor, maybe they saved any files that can prove useful. Tell them you want to include this project and ask how you can improve it.
10. The must-haves of a portfolio
What should you include to make your portfolio absolutely perfect? Well, keep a couple of things in mind. Remember to showcase the diversity of projects you worked on. If you keep a blog or host a podcast don't shy away from showcasing them. Put your best foot forward and show the world what you got.
"I have also seen some portfolios that have blogs attached to them. This is important because it gives you a medium to share your thoughts and what you hold important. You need to make sure that it's in a professional tone though. As you gain experience, it also gives credibility in what you are writing and gives you "expert" status," Andreolas said. "I have also seen recent graduates use quotes from professors as recommendations on their blogs. This is a great idea too. Even using a quote from a previous or current employer is a great idea. It helps when pitching to a prospective new client."
There you have it: all the key aspects to make your portfolio stand out. Bonus: Always remember to use images and to make your blog aesthetically pleasing. The employer needs to know that you can showcase yourself in a clear and appealing way. A portfolio really puts your skills on display. Don't ruin your opportunity by submitting messy work.