Everyone attending St. John's University knows the different personal experiences had by the students on the hill. Some students enroll solely for the purpose of the minimal class sizes, while others choose the university for its intriguing courses. Case in point, all these examples serve to highlight the factors that were weighed by my fellow Johnnies in deciding their future. Many students embrace the Red Storm without ever truly acknowledging the resources at their fingertips. Enrolling at SJU, I personally never gave thought to the programs geared to provide students the best college experience possible. However, with three years under my belt, I find it fair to say that resources do matter.
Keep reading for a breakdown of the top 10 resources offered at St. John's University-Staten Island.
1. Campus Ministry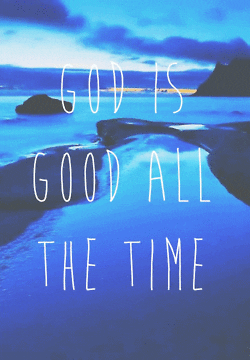 At the heart of St. John's University lies the Vincentian mission of providing for those in need. Campus Ministry embodies this virtuous way of living by building upon its Judeo-Christian teachings of responsibility. Members of the Campus Ministry foster spiritual guidance for those who seek it while simultaneously serving the community at hand.
The Midnight Run, led by Campus Ministry, serves the city as students create care packages which they distribute to the homeless across the city. The thanks given for a simple sandwich and a conversation truly reveals the hardships encountered by many. Campus Ministry has personally allowed me to question the reasoning behind Thanksgiving, when we should give thanks for the socks hugging our feet each day.
2. The Activities Fair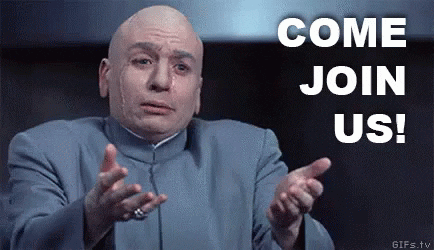 Being the new student isn't the easiest gig in the world. Arriving at a new university can feel like hitting the reset button. One can easily feel overwhelmed by all the confusion that comes with a new schedule and workload. Some may never even join a club or organization out of not knowing where to look. To solve this problem, St. John's hosts the Activities Fair for students to attend.
"The Activities Fair is an annual event that gives students the opportunity to explore student organizations, clubs, fraternities, sororities and more. It's a great event to learn about all of these different things especially if you're a new or transfer student," St. John's University graduate Matthew Johansen said.
The fair serves as a convention for all organizations across the board. Looking to dive headfirst into Greek life? You're in the right place. Want to give a smaller club a go? Look no further. Regardless of your interests, you are sure to find something that echoes your name. When arriving at St. John's University, don't skip out on this staple event since it may very well define your college experience.
3. Career Services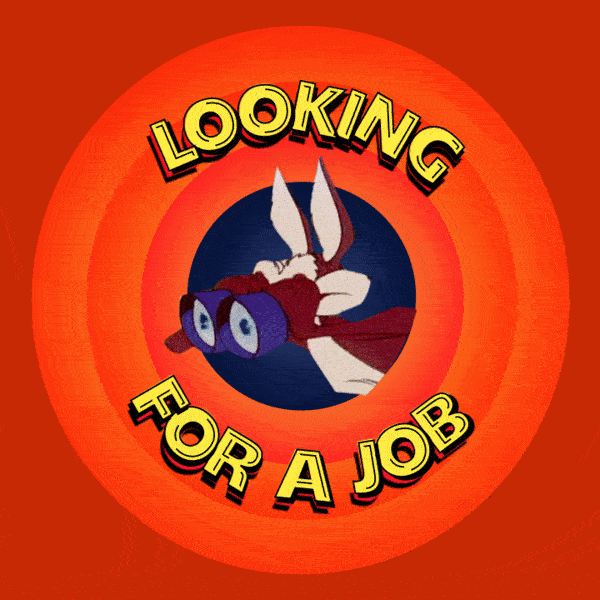 Entering the adult world is an intimidating experience. All our lives, we grow expecting the routine of classwork until one morning we wake up draped in robes marching down an aisle in a formal "welcome to the major leagues." Maybe your heartrate just sped up at the thought of graduation on the horizon, but pump those brakes before you close out that tab. Here at St. John's University, there's a sector dedicated to assisting students through this anxiety inducing phase.
"One resource that can help students transition into future careers is Career Services. Students can go there to find out about internships, learn about career fairs and speak to advisors with any questions or advice," St. John's University sophomore Courtney Lemkin said.
The services offered in this department range from resume reviews to helping arrange internship opportunities. With events such as dining etiquette night, students can indulge their tastebuds in a feast while simultaneously walking away with tips on how to present yourself properly at the table. Career Services is one of the many ways in which St. John's University proves that it truly cares for its student body.
4. The Wellness Center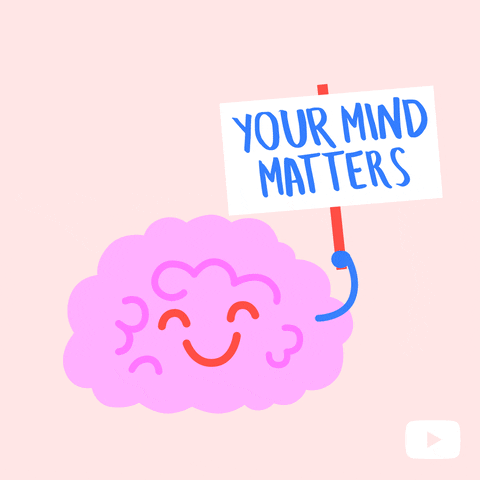 Sometimes the world can throw itself on your back, weighing you down until you just never want to get back up. You return home from a grueling day at work, only to recall the essay worth 25% of your grade is due in the morning. Moments like these could drive anyone up the wall. St. John's understands that its students aren't a number on a list and need support during difficult times. Regardless of reasoning, the Wellness Center stands ready at any given moment.
"I would first recommend students to the Wellness Center. Dr. Ryan on the Staten Island campus is honestly the best. I can go to her and she'll help me out by either giving me tips or advice," St. John's University junior Roger Guevara said.
In a world so plagued by mental struggles, students can find comfort in knowing they have a support system to lean on. Through a variety of original concepts, the team over at the Wellness Center continues to steer the ship of aid while removing the chains of stereotypes to promote a campus that prides itself on student wellbeing.
5. The Communications Lab
A St. John's University underutilized gem? The Communications Lab, fondly dubbed the "Comm Lab," serves as a hub for students seeking the technology needed to excel. You'll find an assortment of communication majors utilizing the lab's gear for their latest student project.
"Our Communications Lab is a great space equipped with an audio room, computers preloaded with video and photo editing applications, a 3-D printer, LED projector and black out shades for the proper viewing of films, video game consoles and virtual reality technology to explore AR and VR studies, and spaces available for student collaboration," St. John's University Director of the Communication Arts program Dr.Nancy DiTunnariello said.
If that array of equipment doesn't impress you, I don't know what will. Beyond boasting state of the art equipment, the Communications Lab proves the perfect spot for your group to collaborate on your latest plans. Whether it's to edit your latest short film or to simply spark a debate on your latest fandom, there's no better place than the Comm Lab.
6. E.P.I.C.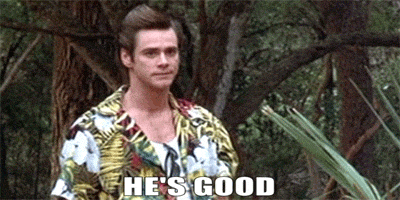 "Let me call in an expert," claims Rick Harrison from the show Pawn Stars. The line grew so iconic that it finds itself in memes plastered across the internet. Sometimes we all wish to talk with a college expert. Sure, you can talk to professors or family members who went through the process, but the times have changed, leaving relatability out of the conversation. St. John's acknowledged this situation developing a peer mentor program properly titled "E.P.I.C". Epic stands for Establish Relationships, Promote Possibilities, Impact Direction, Confirm Next Steps.
The outcome of this program yields results for both parties as first year students are presented the ins and outs of college life. While the mentor, an upper-level student, gains valuable leadership experience in supporting their fellow peer.  Personally, I stumbled around campus clueless to the resources before me in my first year. I truly wish that I sought out a mentor to lend a guiding hand. These mentors refuse to simply lecture you about your failures. Rather, they embody the spirit of a true model to lift you up all the while relating to their peer so as not to alienate you.
7. Library Services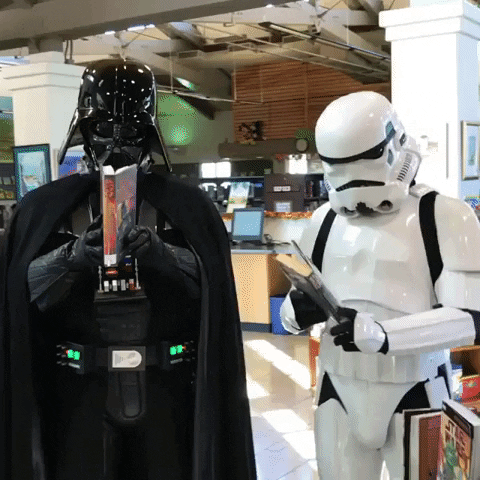 Let's be real—there's a LOT of writing in college. If libraries suddenly vanished, most of us would struggle to meet the requirements of any assignment, let alone research papers. Like a good neighbor State Farm is there…except switch out State Farm with the St. John's library. Just as a loyal friend remains a sentinel of support, the library lifts up the students to higher levels of scholarly achievement.
"A positive experience I had at the library was when I couldn't find a textbook for the class I needed, and they would find it or order it for me," St. John's University junior Mike Pritsky said.
I can't begin to share how many times the librarians helped me scavenge for the sources needed amongst the vast array of literary works decorating the shelves. However, the brilliance of the collection exceeds the physical manifestations of print.  Various editions of works remain compiled completely digitized on the St. John's database so that students can obtain the information they require from home. For those students lacking the means to print, the library provides the equipment needed to print that exceptional essay. Whether you're searching for a remote hideaway to study for that latest exam or need to browse the library's extensive collection to find that perfect quote, this resource keeps students coming back for more.
8. Computer Lab
It's pretty tricky to drag a desktop around campus. All the wires and lack of outlets only spell out a mess. That's why St. John's University created the Computer Lab. Not only does the Lab meet expectations by housing dozens of desktops for all students to access, but they also maintain a laptop loan program. For a recurring fee, you can loan out a laptop to aid you in all your college endeavors.
When my first laptop froze, I returned it to the lab with the fear of a major reparation fee. Handing over the MacBook, the gadget maestro used his incredible ingenuity skills to simply restart the device. In all seriousness, the staff members in this lab truly are masters of their craft offering repairs for tools I could never even contemplate a course of action for. Any student that experiences trouble with their equipment can walk straight in to find a welcoming team member willing to repair the equipment without complaint. Students such as myself most definitely admire the resourcefulness offered in the Computer Lab.
9. Career Fair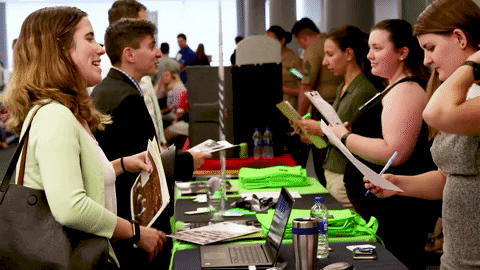 One of the grandest events hosted by Career Services? The Career Fair. Like a virtual job site, the fair brings together representatives from all backgrounds. Students make their way around greeting scouts in hopes of leaving a lasting impression. The objective for the university is to aid students in transitioning from college life into the workforce as smoothly as possible.
"The Career Fair allows you to meet many different people and alumni who had a similar major to you here at St. John's and elsewhere. You get to meet them and can potentially get closer to starting your career right after graduation. It's always good to make connections because you never know who is going to help you get your foot in the door," St. John's University senior Adrian Genao said.
The Career Fair proves a turning point for anyone here at St. Johns. It's a moment to demonstrate all your skills gathered throughout your interactions with Career Services. Those able to snag a position while still enrolled in university can release a sigh of relief. All should attend this event if you're looking to get a head start in the years that lie upon the road ahead.
10. Tutoring/Writing Center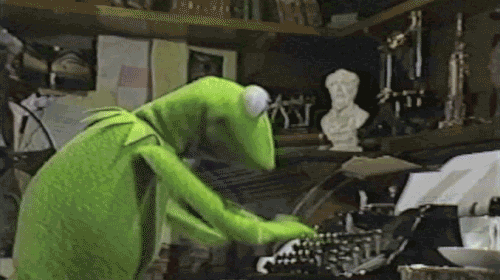 Ever find yourself staring at your monitor scanning for any errors in your paper? What you need is some assistance from our wizard writers at the Writing Center. They'll inspect your work for any errors while recommending revisions. Once completed, the writers will ensure your voice shines through to impress any who read your paper! Sometimes all we need is some approval from a secondary source to give you that extra boost of confidence.
If a remaster of literature isn't in the question, then perhaps the Tutoring Center could be of use. Much like the Writing Center, the Tutoring Center takes the time to try teaching you that which you have trouble comprehending. Can't master that algebra formula? The Tutoring Center will help you ace it. Chemistry causing combustion? The center can serve as your catalyst. Whether the ways of writing leave you wondering or you can't grasp a concept in geography look no further than the Tutoring and Writing Center.