Imagine that you could spend a full 24 hours in Vancouver, BC, packing that time with all kinds of amazing things to do. Why would you want to waste part of the day sleeping? Whether you want to explore beautiful nature or sample some of the rich culture the city offers, you'll find an endless number of options waiting for you. You can also eat well, choosing each meal from a massive global buffet.
So, grab your touristy backpack and sunscreen – beautiful British Columbia welcomes you with open arms.
6:00 a.m. Sunrise at Lighthouse Park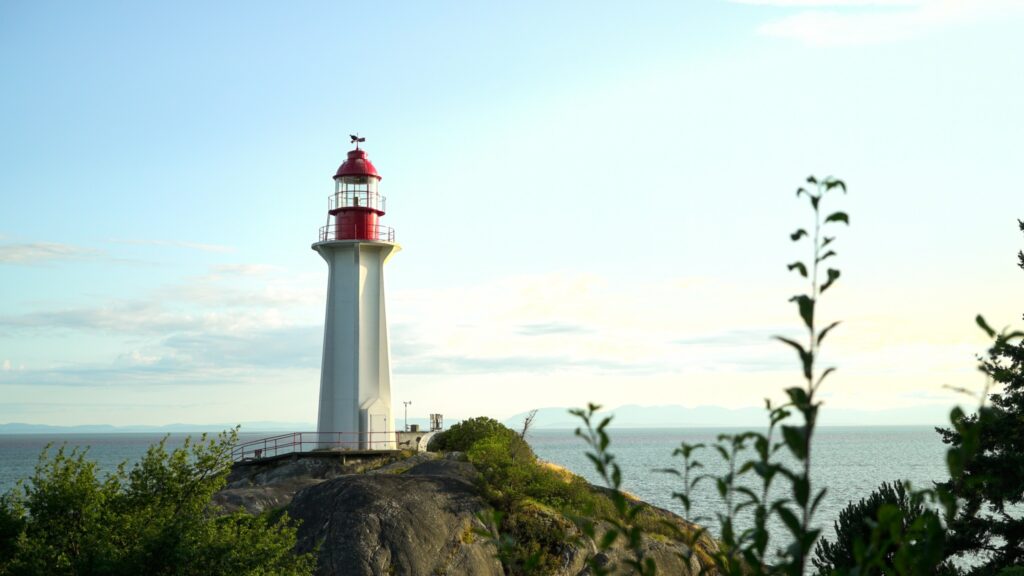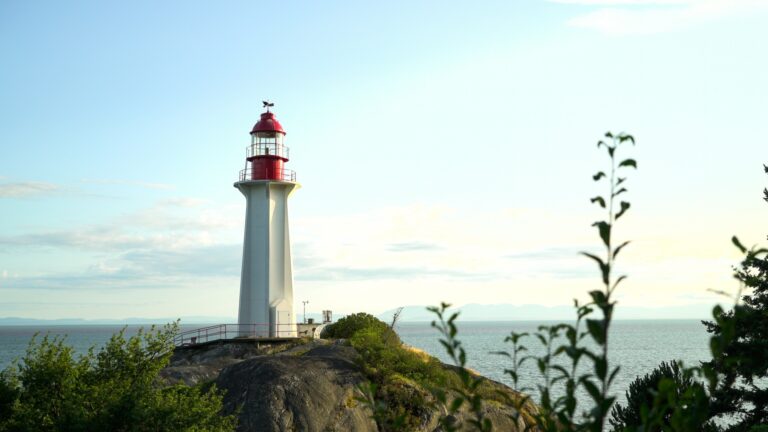 Start off your 24 hours by seeing the best of what Vancouver can offer. While the city boasts all the modern amenities you could ask for, its beautiful location in nature really makes it a special place. You can ski and hike just half an hour drive away, and closer in, the beautiful water offers plenty of opportunities for paddleboarding and kayaking. Vancouver really spoils its residents for choice.
"Vancouver is very much a nature-focused place," Vassar College senior Leroy Wang said.
You can get a feel for that nature first thing in the morning at Lighthouse Park, a hidden local gem. It might seem a bit out of the way, tucked out in West Vancouver, but you should still make the trip. Catch the refreshing sea breeze with unobstructed 180+ degree views of Burrard Inlet and the Georgia Strait. You couldn't ask for a better way to start your day than this. Afterwards, though, you might want to get into the city proper. Luckily, that's our next stop.
7:00 a.m. Walk through Gastown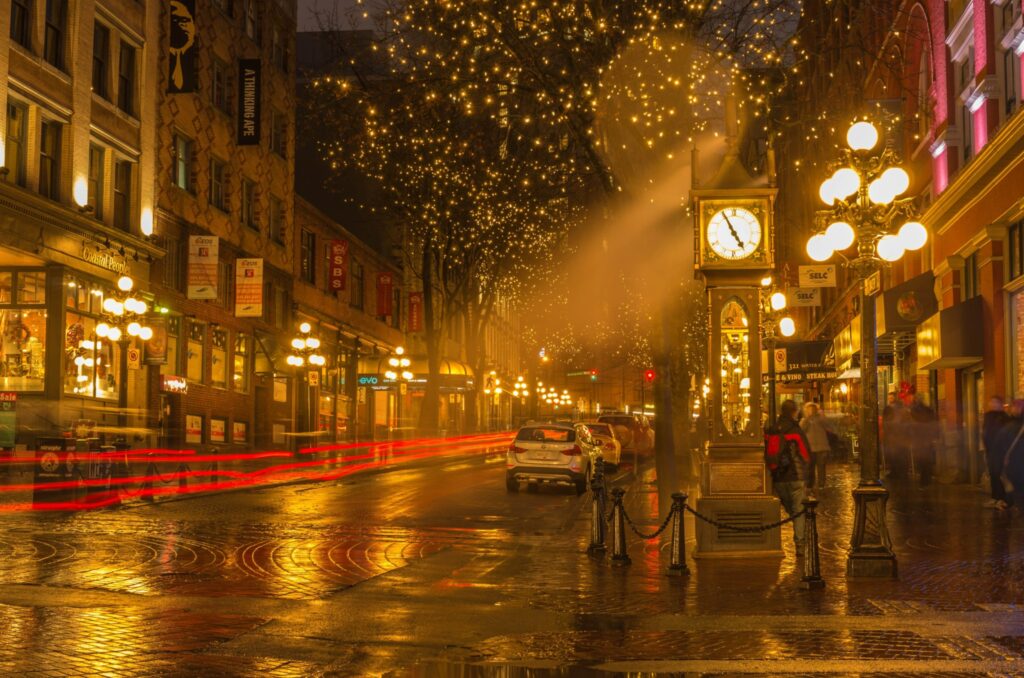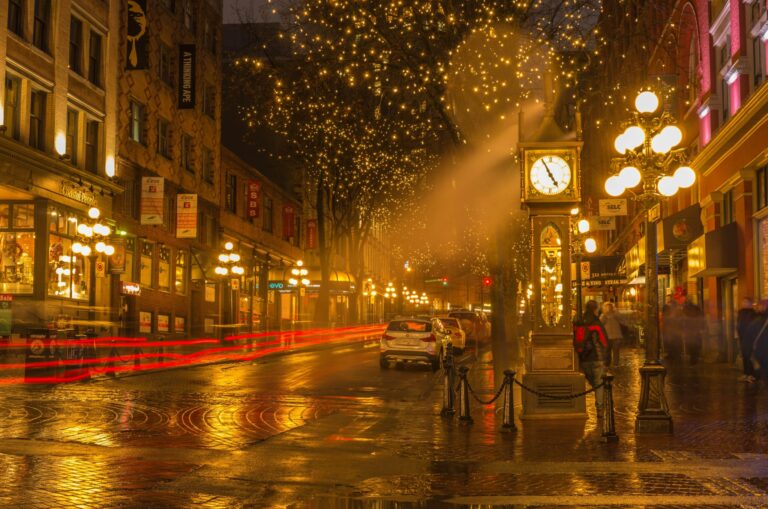 Next up, take this chance to see all what Gastown offers to the tourists. Locals avoid this "old town" area and mock it as a tourist trap, but tourist traps attract tourists for a reason. The historic buildings in Gastown ooze historic Cascadian charm, serving as a reminder of what the city once looked like. By checking it out this early in the morning, you can beat the crowds and explore the streets without having other tourists in the way. As a bonus, you can also get a great video of the famous steam clock.
8:00 a.m. Coffee at Nemesis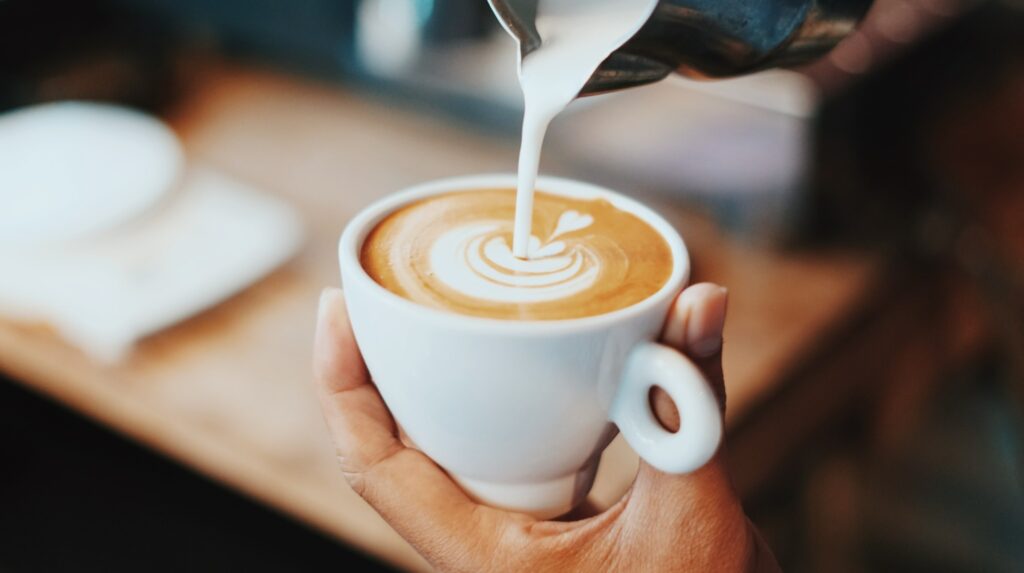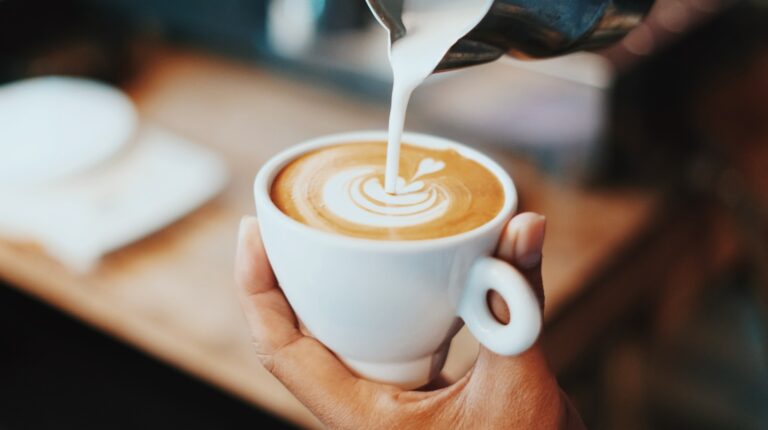 Nemesis Coffee Roasters, a small local chain with a handful of locations, offers just the buzz you need to start your day. Hipster coffee might sometimes feel overpriced, but you really can't beat an expertly crafted latté, especially one made from the finest single-origin beans. But Nemesis offers more than coffee. Their frankly absurd stuffed croissants will get you your sugar fix and leave you feeling powerful, too. By eating a breakfast like that, you'll prove once and for all that no one can stop you from eating dessert first.
9:00 a.m. Brunch at Breakfast Table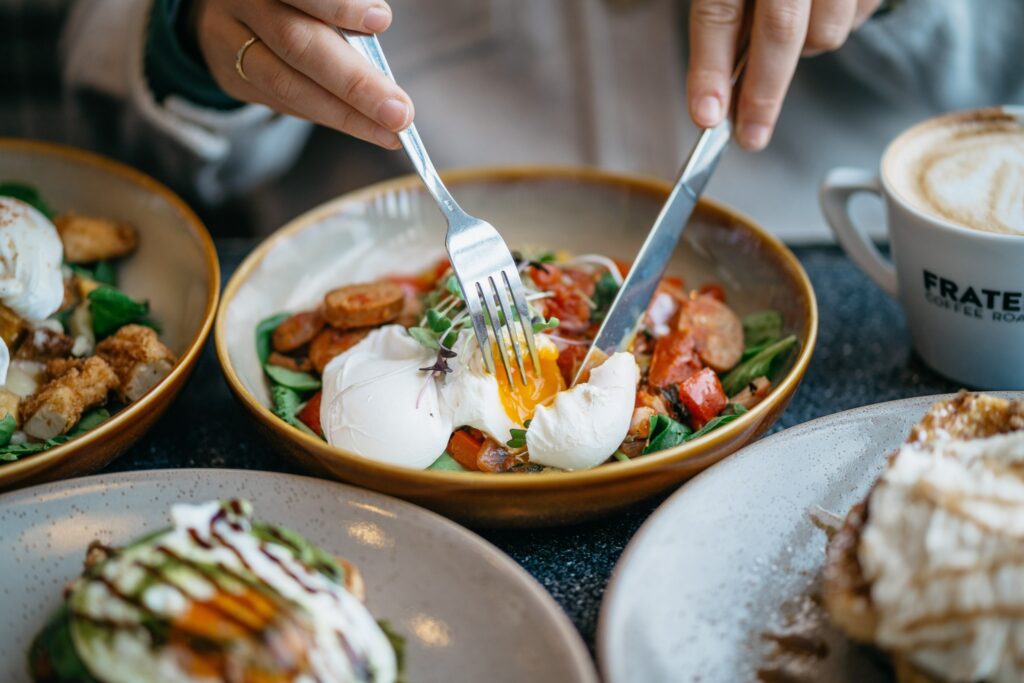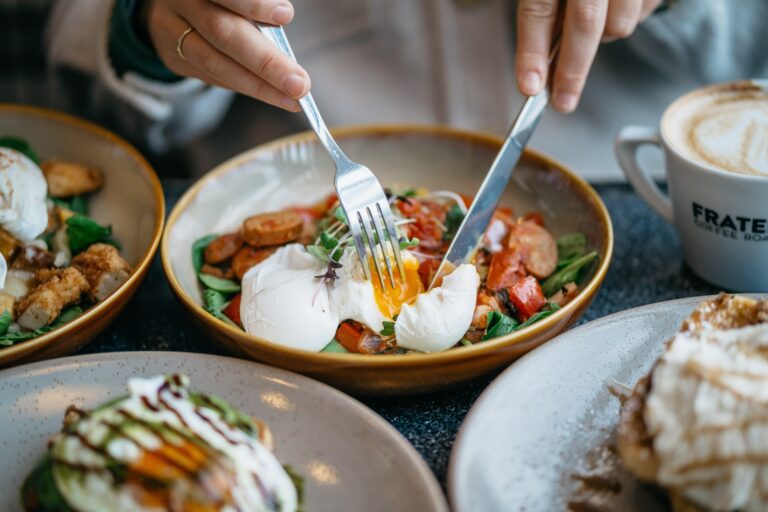 Now that you have your coffee, you can move on to your first (but not your last) big meal of the day. On the other side of downtown, Breakfast Table waits in South Granville. Young people certainly love brunch, but sometimes you just can't get into the most popular brunch spots. Never fear, though. By arriving just an hour after opening, you can beat the crowds and get seated (relatively) quickly. Breakfast Table only serves the best of Canadian brunch, and everything on their menu comes with rave reviews.
"The food's really yummy, and they always have really long wait times, so you know it's good," University of Washington senior Guille Gutierrez said.
Hipster brunch can seem overrated and expensive, but Breakfast Table does theirs differently. They not only offer the classic French toast and eggs benedict, but also creative hashes influenced by food around the world. You might find Korean brunch surprisingly delicious with its kimchi and chili sauce, or maybe Japanese fried chicken hash with a sprinkle of nori on top strikes your fancy. You can try it all at Breakfast Table.
10:00 a.m. Walk around Granville Island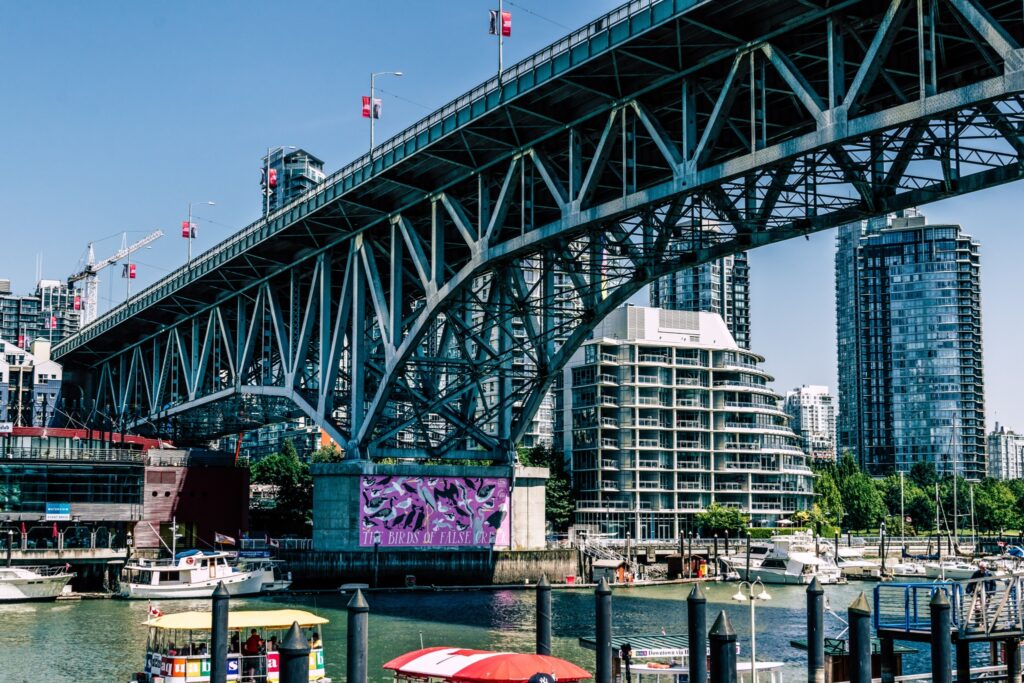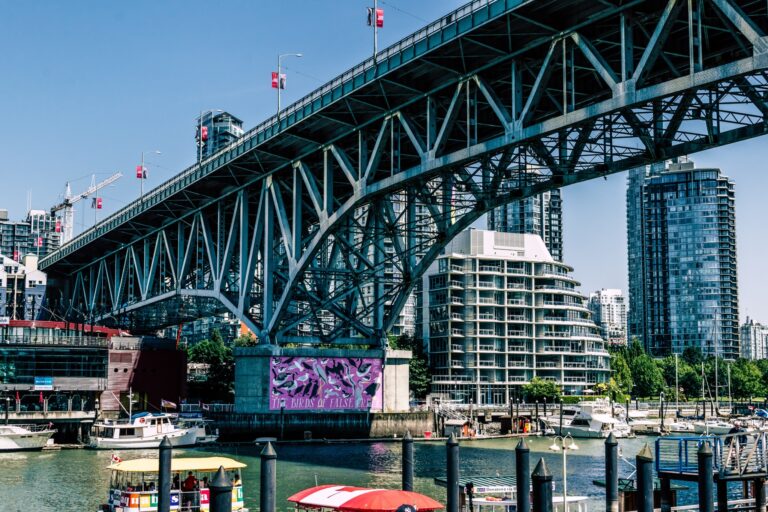 Locals know Granville Island as another tourist trap, but you should definitely give it a visit before the crowds arrive around noon. The place feels like a theme park for middle-aged hipsters. Whether you want some canned microbrews to take home or a little fresh local produce to enjoy that day, Granville Island offers everything you could want. You might also encounter street performers and great live music. For some interesting shopping, try The Grainry inside Granville Market; their selection of spices and exotic grains will make you want to stock up for some great home-cooked meals.
11:00 a.m. Ride the False Creek Ferry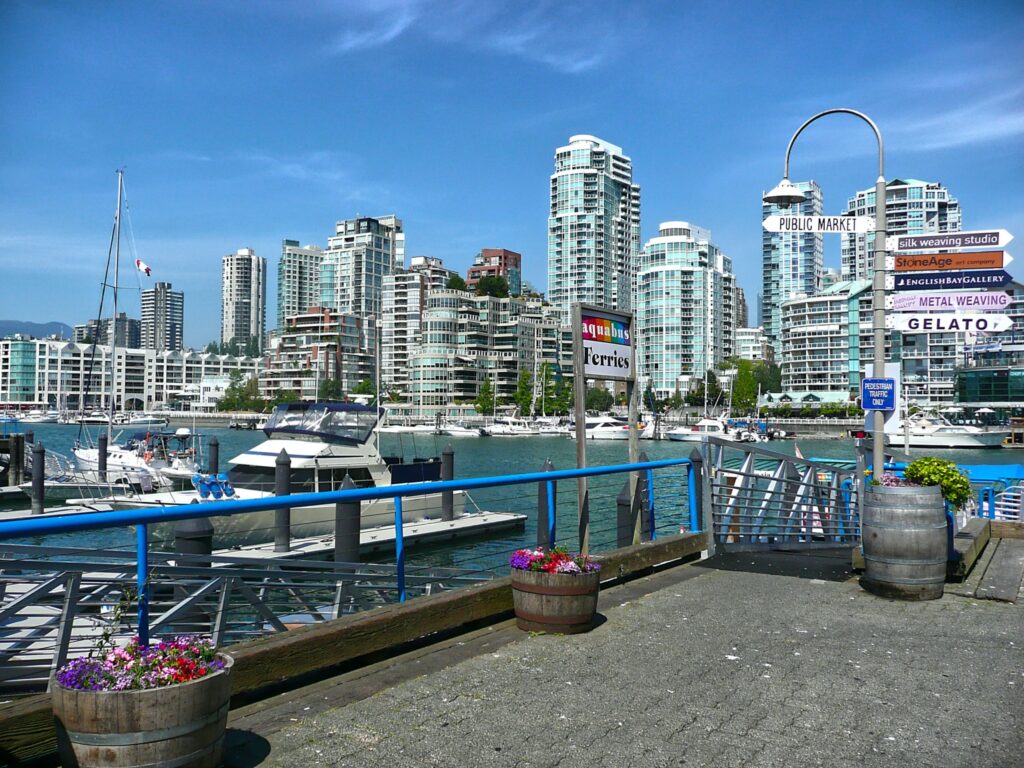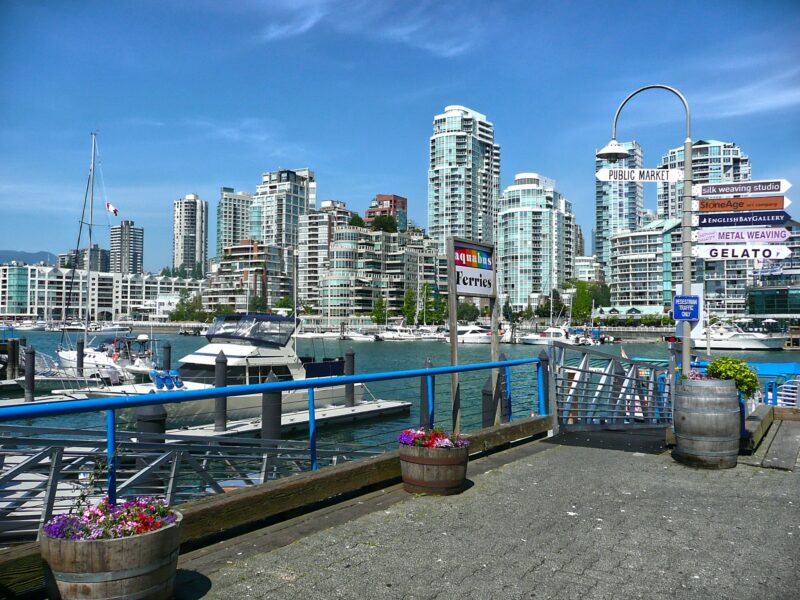 Leave Granville Island in style, on board a little local ferry. Beautiful False Creek beckons visitors, and you won't find a better way to see the south side of the city than the False Creek Ferry. Commuters do use these boats, so be respectful, but you can simply stay on board for a whole circuit. You'll get a whirlwind tour of everything from Science World and the stadiums in the east to Sunset Beach in the west. Disembark at the Yaletown stop, because next up is…
12:00 p.m. Become Cultured at Vancouver Art Gallery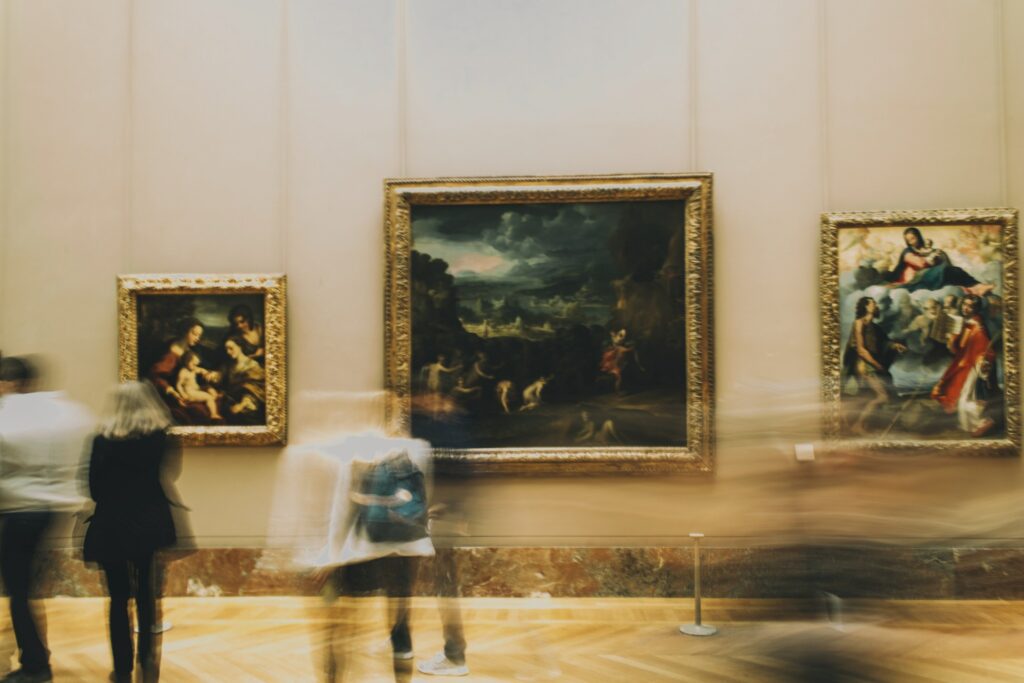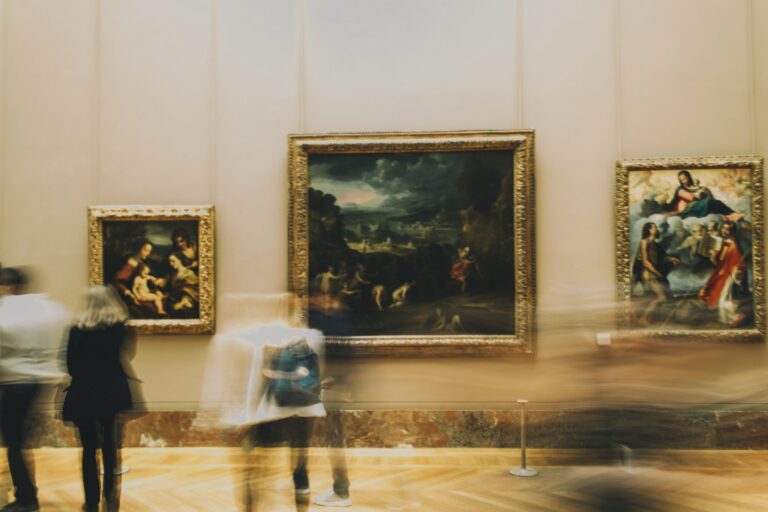 The Vancouver Art Gallery brings high-class art to an increasingly classy city. After a whirlwind morning, looking at fine art will help you relax and unwind a bit. The gallery features pieces from noted local artists, so during your visit, you'll learn quite a bit about the Vancouver art scene. It might get a bit crowded, but stick it out, because this city-center attraction deserves your time. And, in any case, you'll get to enjoy lunch afterwards.
1:00 p.m. Lunch at Tom Sushi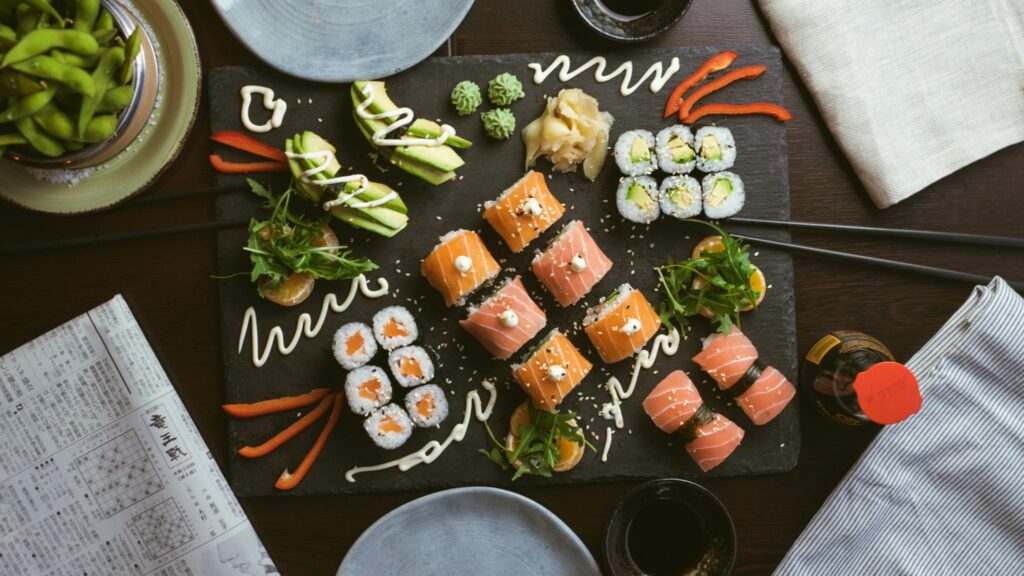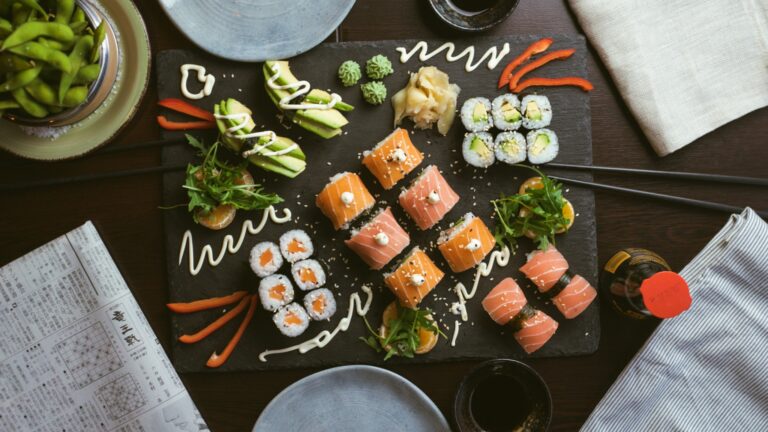 After your probably-very-heavy breakfast, some light Japanese food will really hit the spot. Tom Sushi, one of the best-rated restaurants in Canada on Yelp, offers a wide variety of dishes. Whether you seek delicious sushi or want to try some teriyaki, you'll find exactly what you need here. As a bonus, you can wash down your lunch with a Japanese lager or some tasty sake. If you don't like Japanese food? No problem; great restaurants dot this area.
"The downtown area has a lot of good food," University of Washington senior Brock Carless said.
Sure enough, the area around the art gallery offers plenty of great lunch options. You could stop in for a sandwich at a bakery or enjoy dal and rice at an Indian restaurant. You could slurp down some Thai noodles or even hit up a fancy steakhouse. Either way, make sure to fuel up, because an action-packed afternoon awaits you.
2:00 p.m. Feel Amazed at Stanley Park Aquarium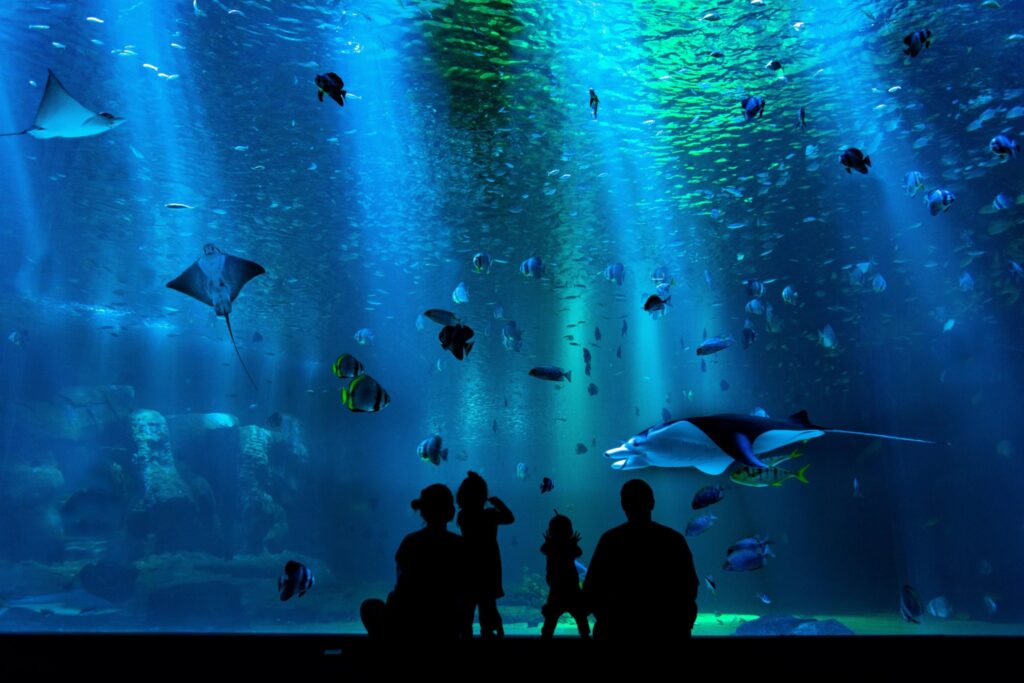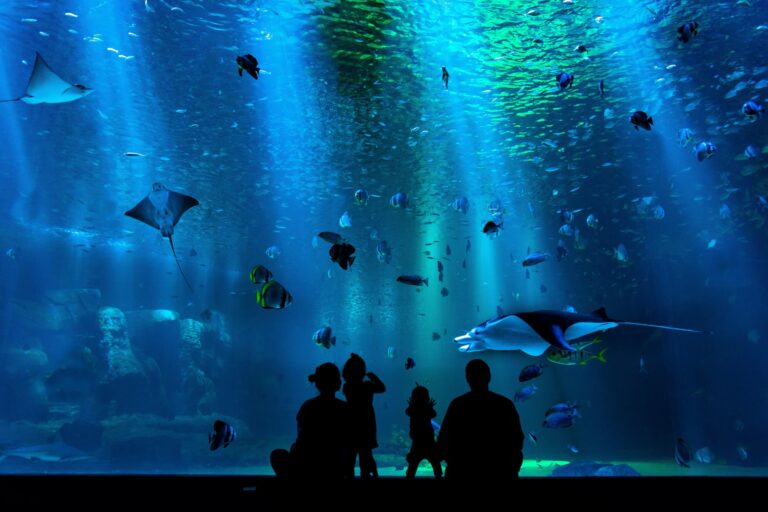 You could spend days exploring Stanley Park, but we only have 24 hours, so you should see the aquarium first. Here you can see all kinds of amazing sea animals, from seals and otters to sharks and octopi. Just think: all of these creatures live in the waters just outside the aquarium. Make sure to catch one of the frequent animal shows in the aquarium; the seals will do some amazing tricks in return for a treat. The highly trained staff make sure to run ethical events and treat the animals well, so don't worry.
3:00 p.m. Explore Lynn Canyon Park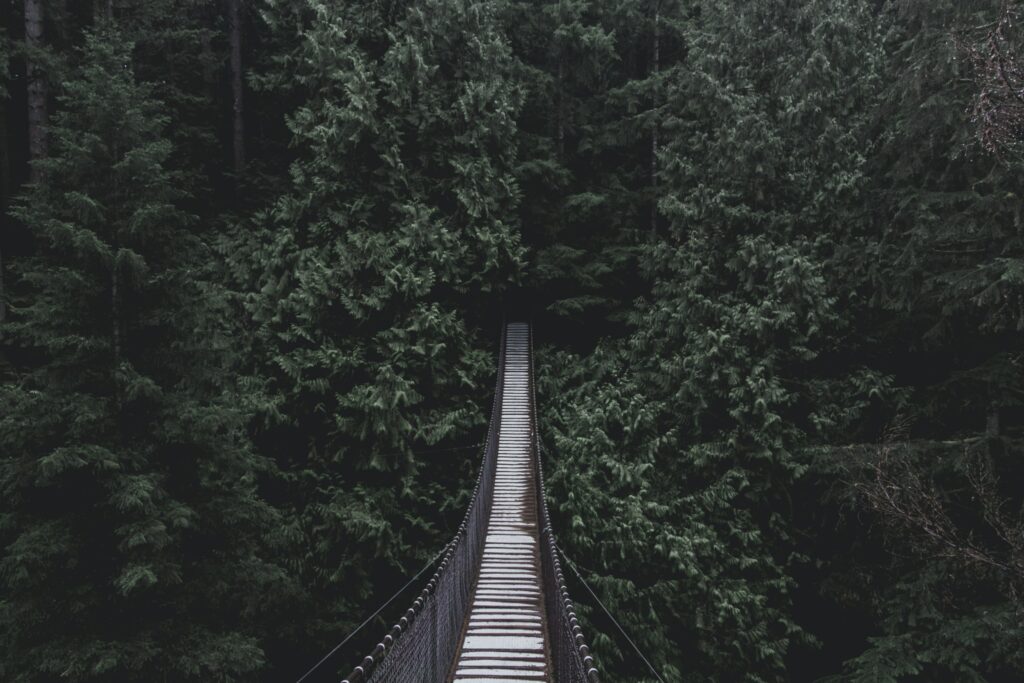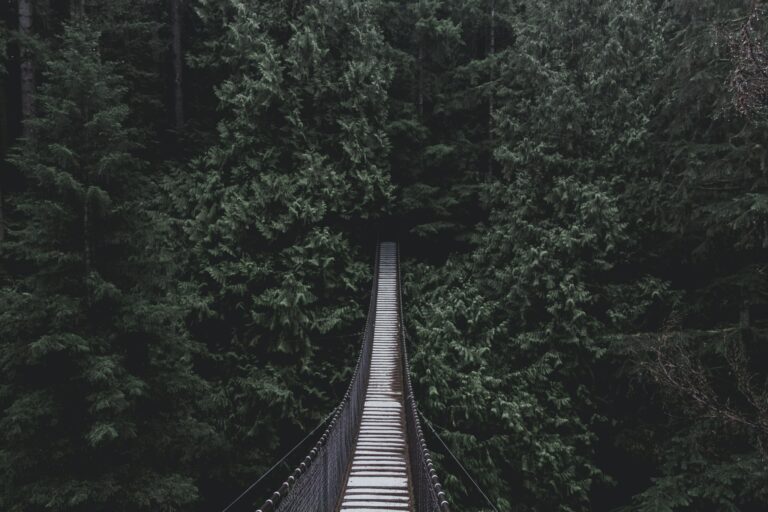 After all that downtown action, you probably want to get away. We still need to see the beautiful nature that the city offers. By visiting Lynn Canyon Park, you can get close to wild British Columbia without leaving striking distance of the classic Canadian coffee chain Tim Hortons. You also shouldn't miss its famous Twin Falls suspension bridge. Afterwards, buckle up for a drive: we need to cross the city before the next stop closes.
4:00 p.m. See the UBC Museum of Anthropology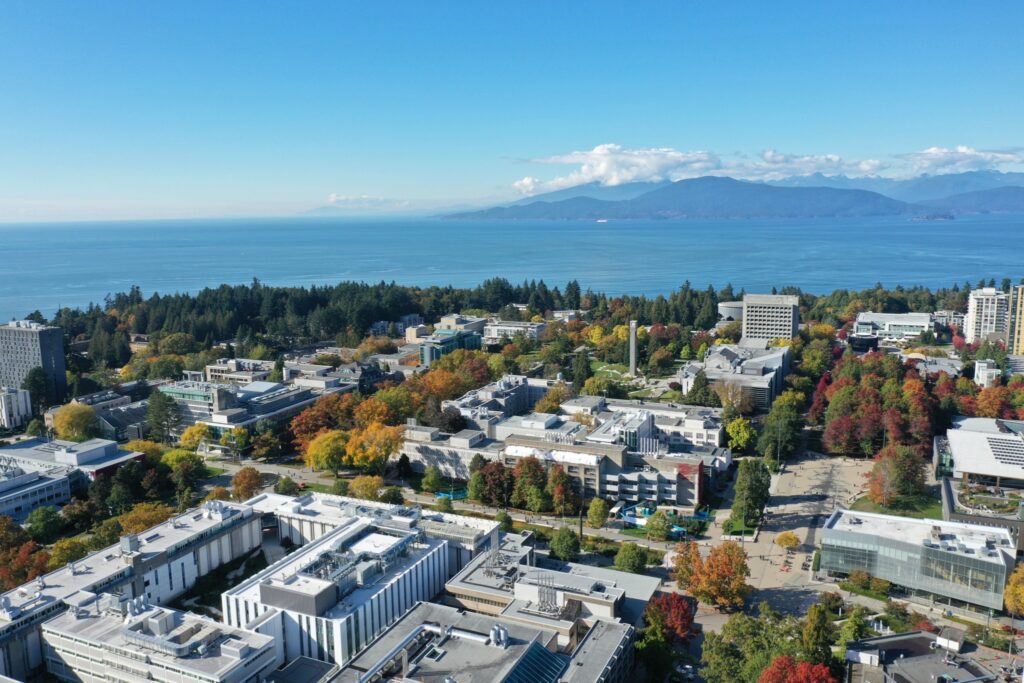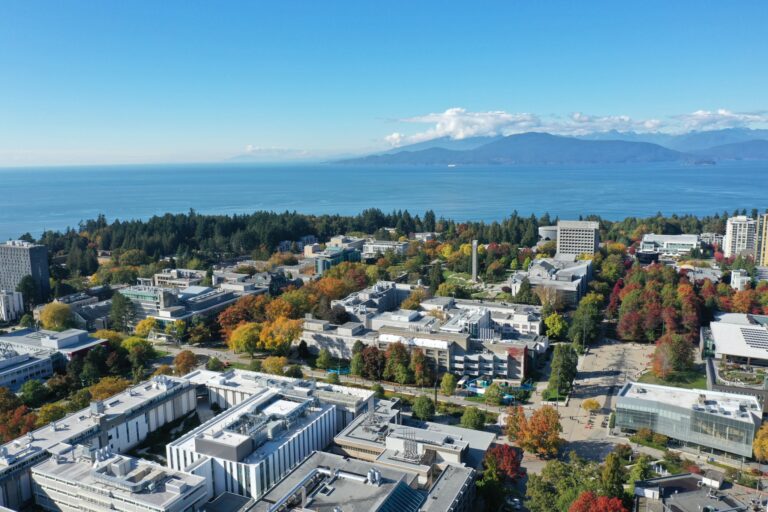 No visitor to British Columbia should miss seeing the rich cultural heritage of the local First Peoples groups. This museum features jaw-dropping works of art by Coast Salish artists from over the centuries. Other than the Burke Museum in Seattle, nowhere else displays such an amazing piece of living Cascadian culture. If you need some fresh air afterwards, just step out and take in the beautiful ocean view right behind the building. Savor the silence, because next you'll plunge back into the crowds.
5:00 p.m. Take a Stroll along Canada Place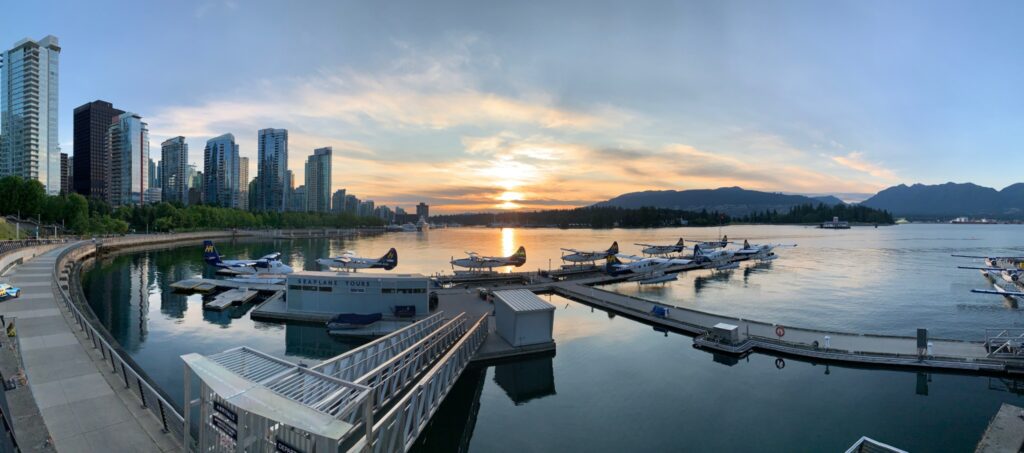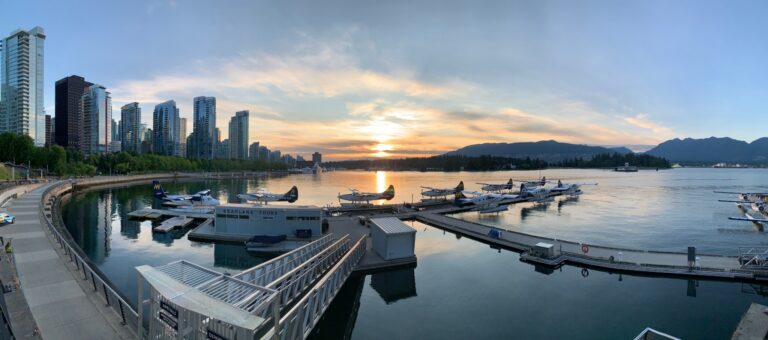 Yes, this itinerary features a lot of waterfront walks with stunning views of nature. Those nature views make Vancouver special. Canada Place offers a sweeping view of Grouse Mountain and the northern heights of the city. It looks like a postcard you can walk through, and even though tourists certainly know about this spot, watching cruise ships pull into port provides a nice nautical ambiance. Really, nowhere else does scenery better than Vancouver.
"It's really pretty there," University of Washington sophomore Bri Reed said.
Canada Place itself also makes for an interesting destination. Its waterfront restaurants offer a chance for people-watching, and it also serves as an expo center. Depending on when you arrive, you might find an exciting event happening, like waterfront yoga or an art festival. Also, you might get a chance to watch boating events happening on Burrard Inlet.
6:00 p.m. Shopping on Robson Street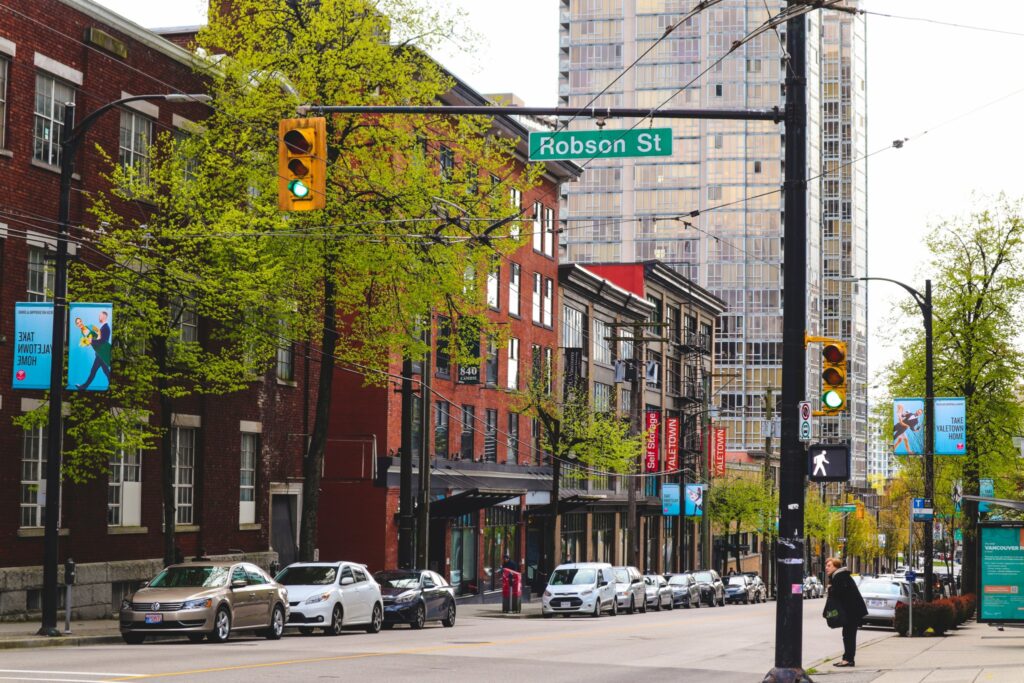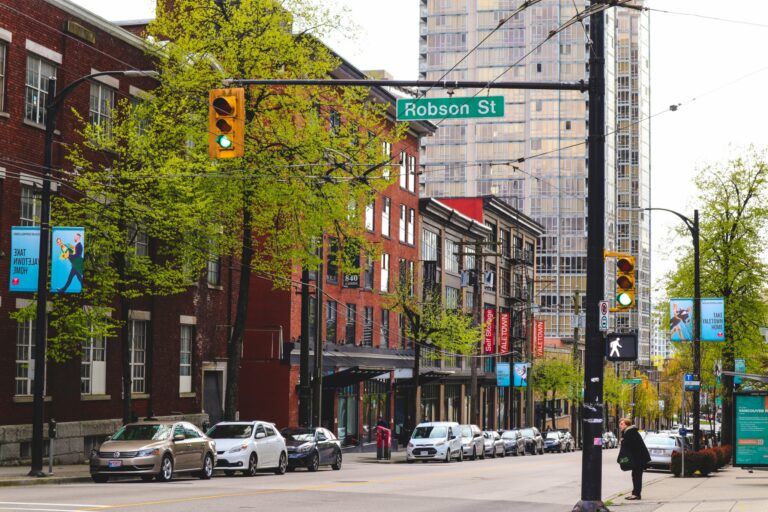 Vancouver's big-city bustle offers a few perks. Those perks include getting to visit every store imaginable on Robson Street. You can get everything you need (and maybe some things you don't) along a stretch of just a few blocks. Kill time hunting for bargains, or maybe look into a brand-new store. For the more literary-minded, the biggest bookstore chain in Canada, Indigo, also operates a great location on Robson.
7:00 p.m. Date Night at Zefferelli's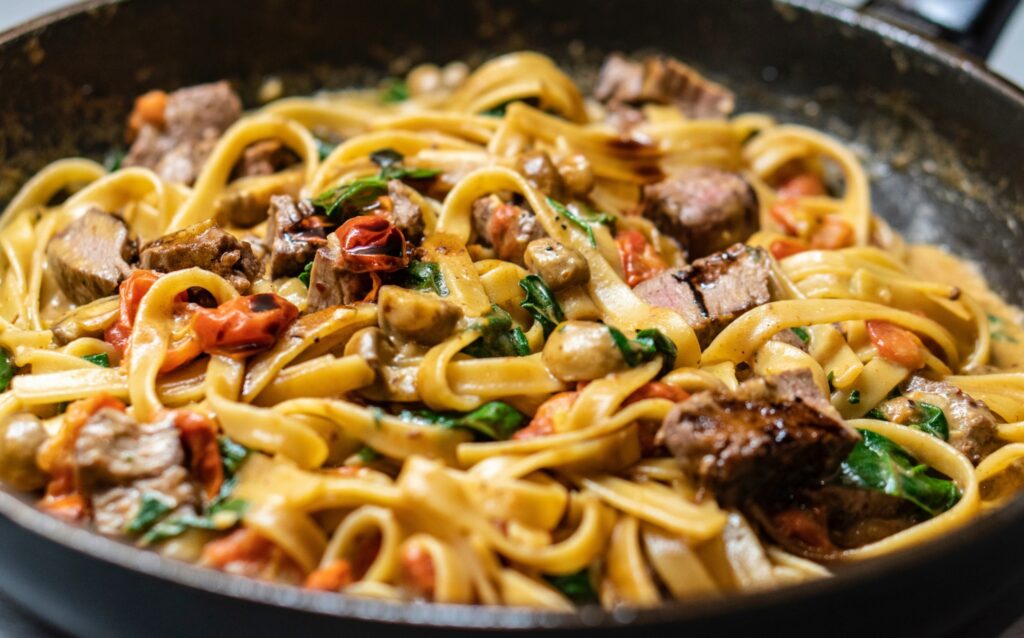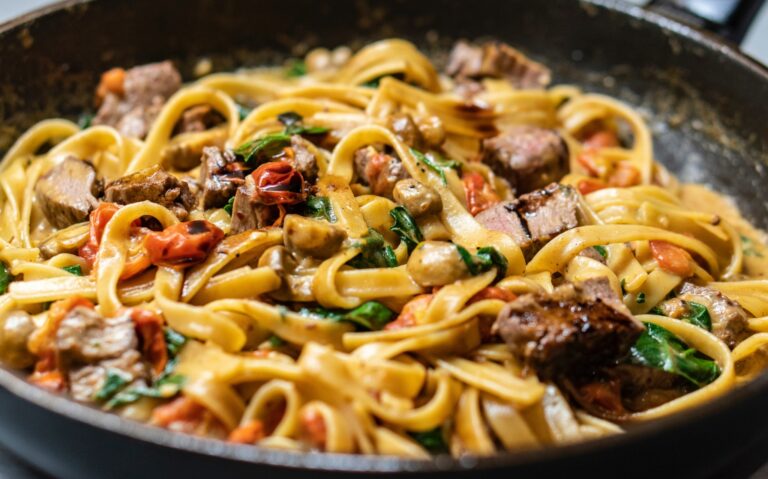 You need sustenance to keep having fun, so luckily this itinerary features a great Italian dinner right above Robson Street. Wait, you might protest, I don't have a date! Well, at Zefferelli's, you can forget your troubles over a large dish of pasta. The Penne Michelangelo, with or without the chicken, will surely soothe your soul. The restaurant also offers beer, wine and cocktails for those who need a little liquid courage.
8:00 p.m. Sunset at Kitsilano Beach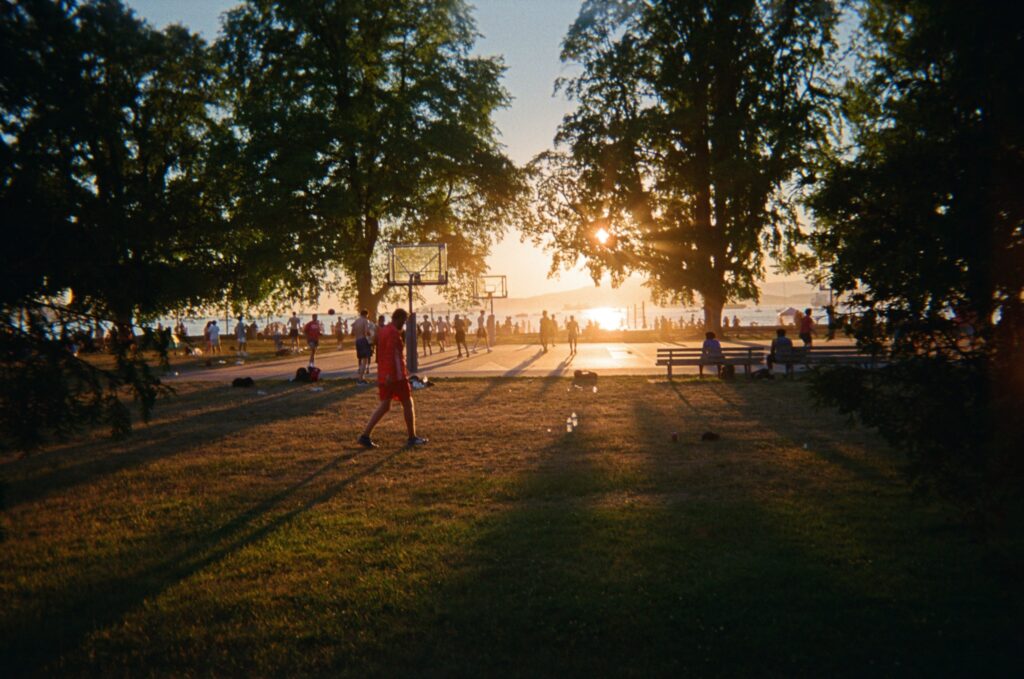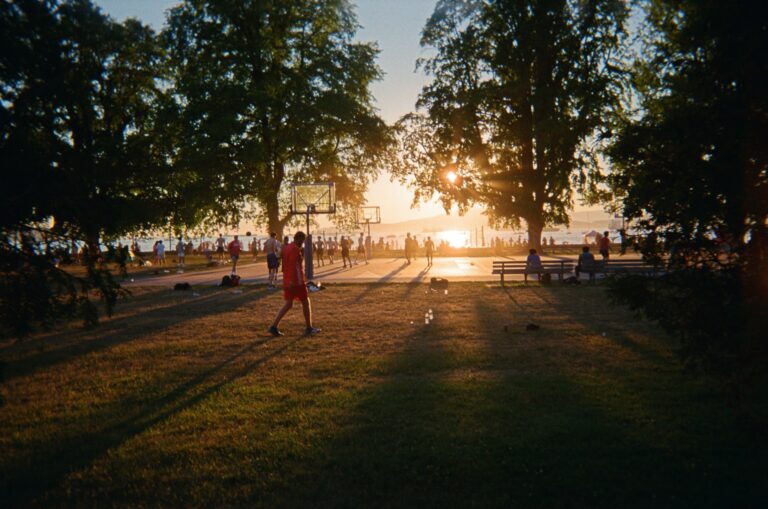 The ocean circles Vancouver on three sides, so the city boasts some great beaches. English Bay draws visitors from all over the city and beyond. Jericho Beach, located near the UBC campus, offers great views as well. But Kitsilano Beach beats them all. Some call Vancouver the "Hollywood of the North." In that case, Kitsilano corresponds to Venice Beach.
"It's one of the iconic Vancouver destinations. One thing I would recommend for sure is catching the sunset there," Vassar College senior Leroy Wang said.
Sure enough, "Kits Beach", as the locals call it, offers an unrivaled view of one of the greatest sundown spectacles. Take a stroll along the seawall as you digest your pasta. Kitsilano Beach provides more than just a sunset. The outdoor pool, featuring three great water slides, will still open when you get there, so try to take a quick dip to work off your dinner. Then get dried off and dressed up; your night begins.
9:00 p.m. Relax at English Bay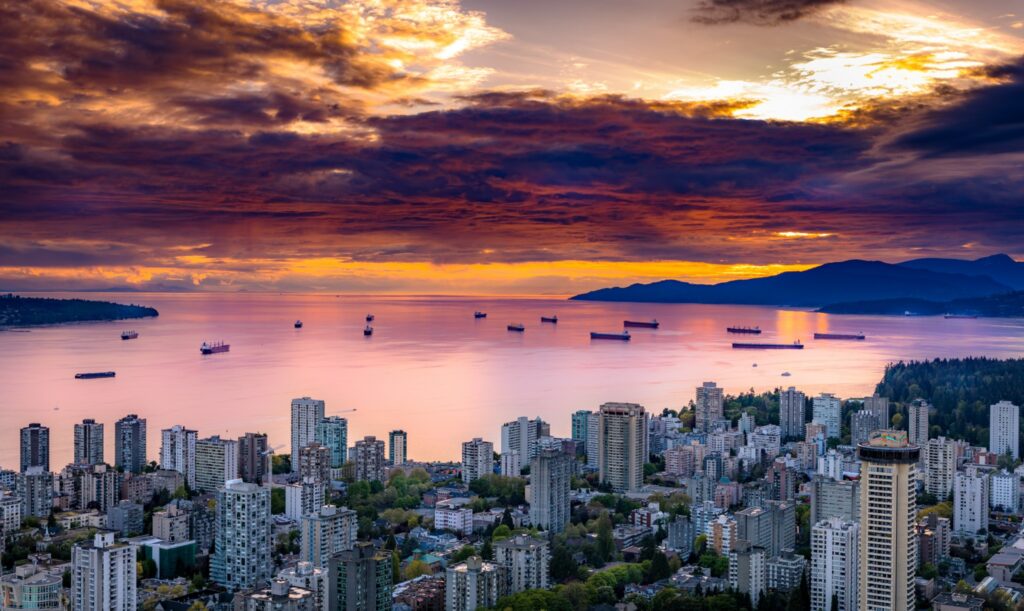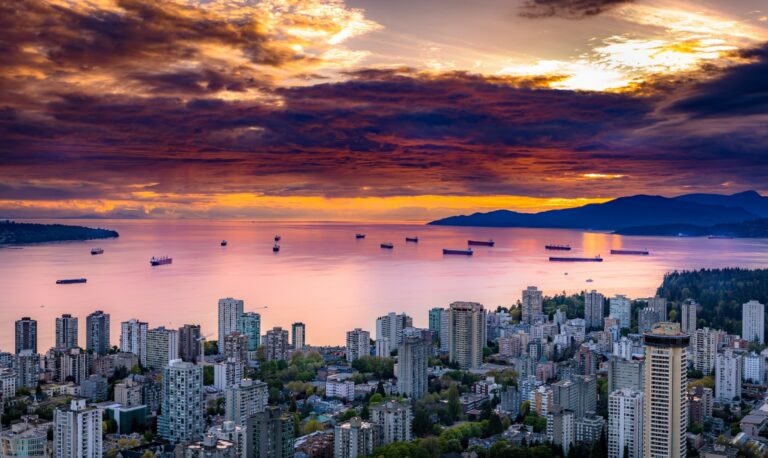 You don't need to leave the sunset behind just yet. Cactus Club Café, a beachside restaurant and bar in English Bay, offers both booze and a view. Relax with a drink in your hand and take in the last rays of the setting sun; you need to conserve your energy for later on. If you want something a bit different, English Bay offers more than just the Cactus Club, so you can also stop into somewhere different.
"English Bay is a good starting point. There are lots of bars, if that's what someone's into," Vassar College senior Leroy Wang said.
If you want a great place to spend the early evening, you can't beat English Bay. The neighborhood bustles during the daytime because of its two great beaches, but also at night due to its bars and restaurants. If you'd like to see something truly head-scratching, visit the "A-maze-ing Laughter" sculpture just up the road. The work of world-famous Chinese sculptor Yue Minjun, the piece features dozens of slightly creepy laughing figures. For X-Files fans, this work appeared in Season 11, Episode 4.
10:00 p.m. Dessert at Bella Gelateria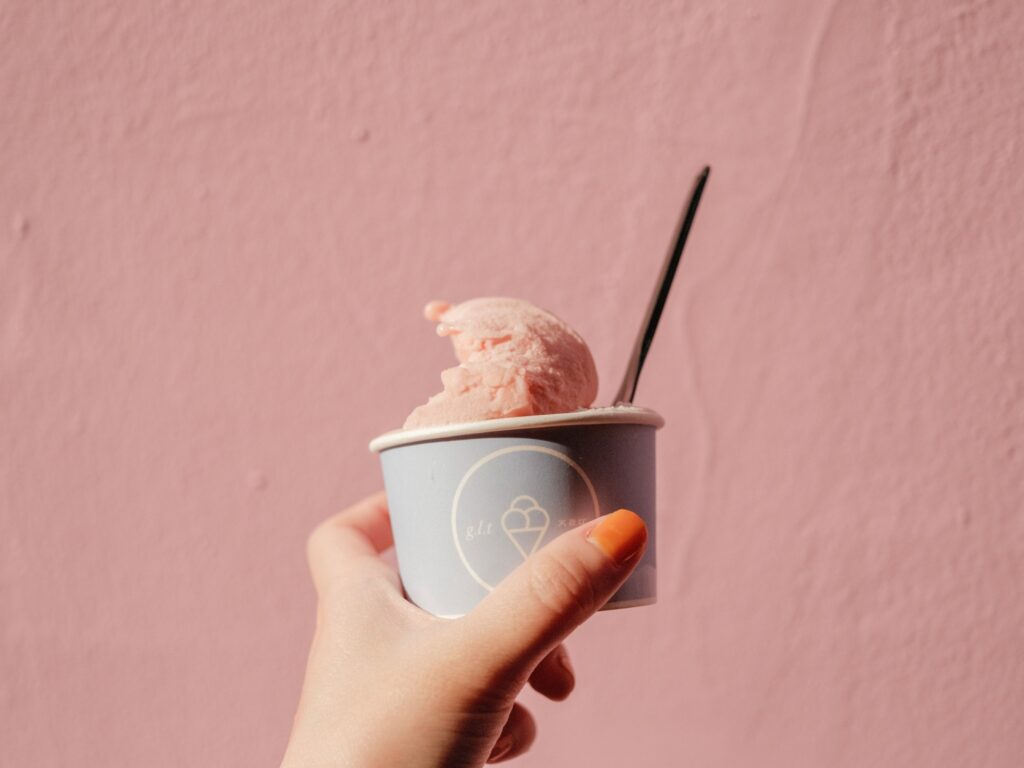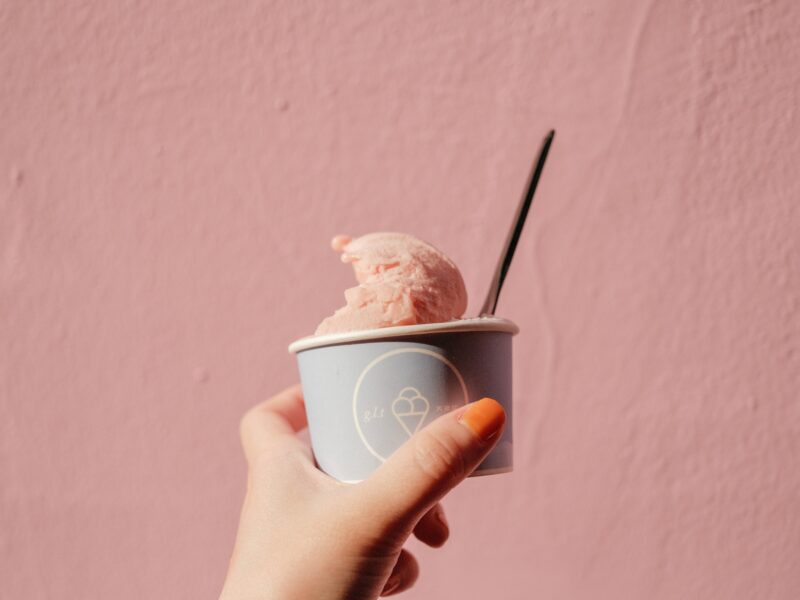 Of course, you can't end a great day without a sweet treat. Bella Gelateria's maple flavor won it a battery of coveted gelato awards, so you know this gelato spot can compete with the best of what Italy can offer. Do you want something other than maple? Never fear. The wide selection of flavors at Bella Gelateria offers something for everyone. From pandan to pistachio, you might just want to try them all.
11:00 p.m. See the Richmond Night Market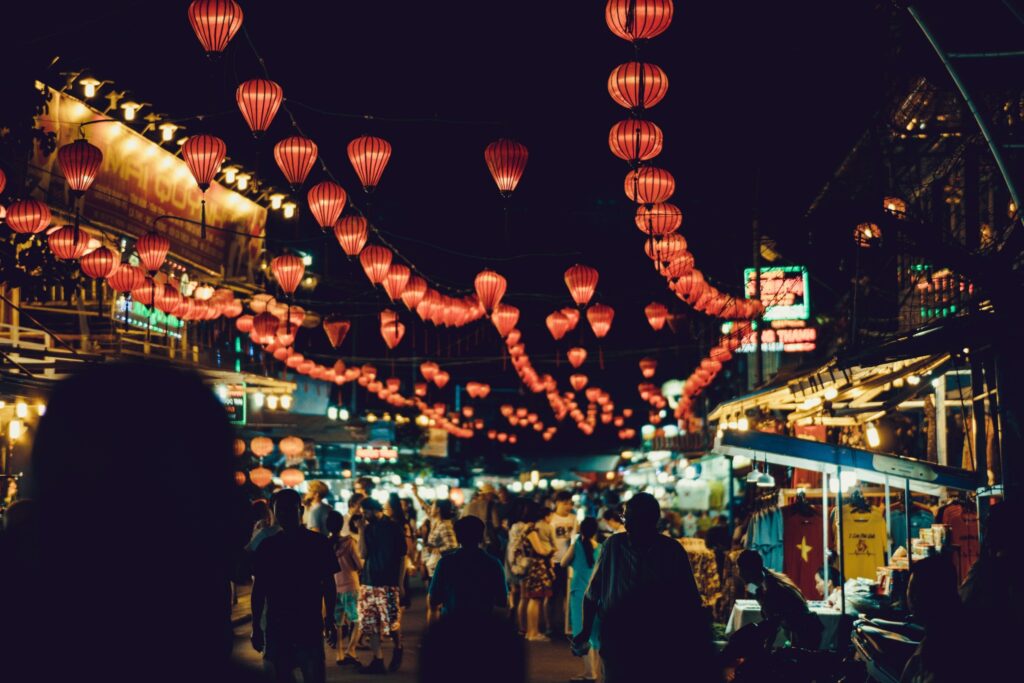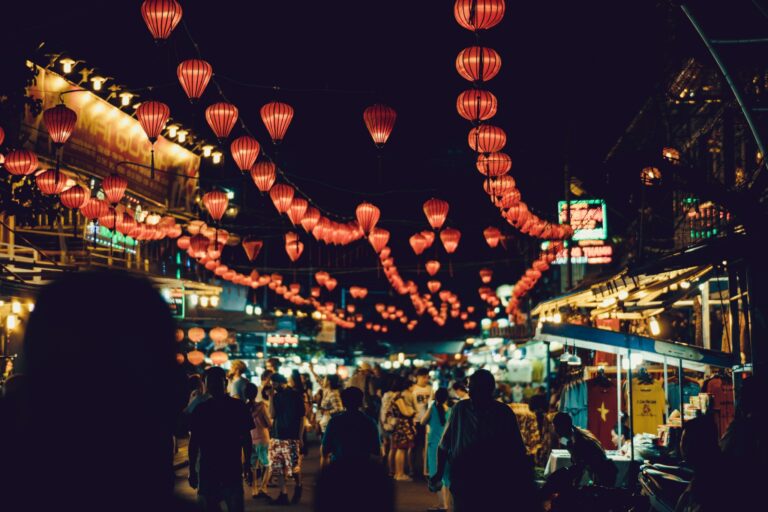 After dessert, check out the biggest Chinese-style night market in Cascadia. Vancouver stands out as a center of the Chinese Canadian community, meaning that this event offers a huge variety of great street food, fresh produce and all kinds of other interesting wares. You'll need to drive a bit out of the way to Richmond, but what you'll find will make the trip worth it. If you'd like a midnight snack, the market vendors make a dozen different kinds of tasty fried squid, or if you feel like starch, try a spiral-cut fried "rotato" with one of a variety of sauces.
12:00 a.m. Check out Commercial Drive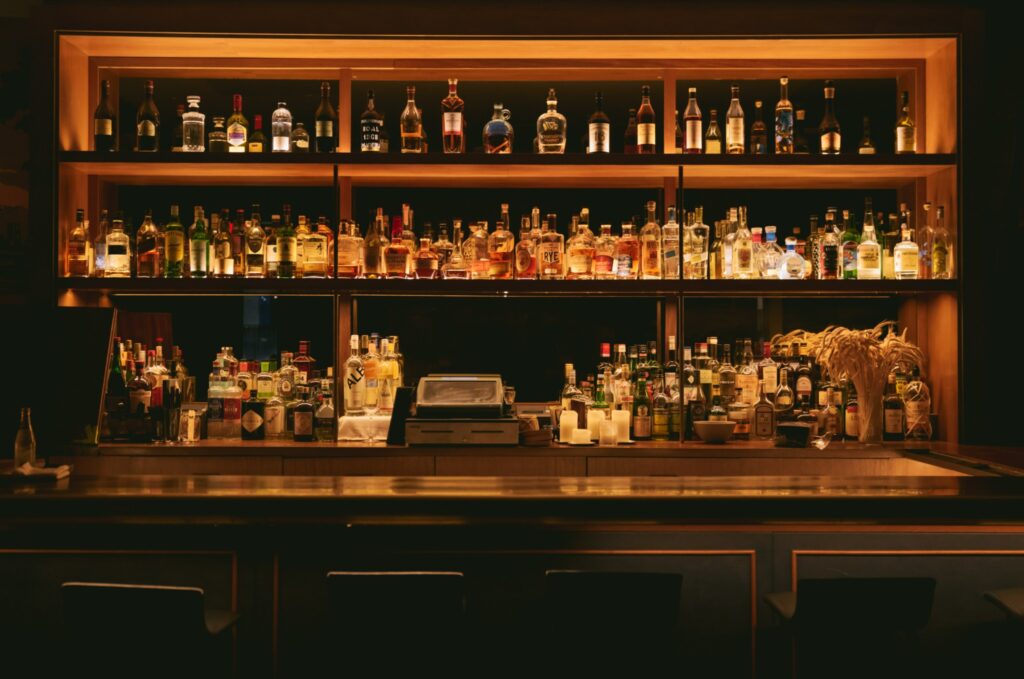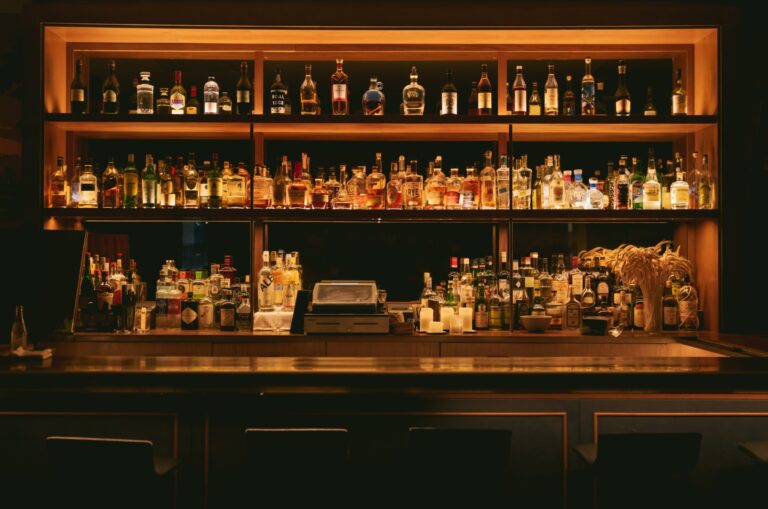 Now try Vancouver's nightlife on for size. Commercial Drive, east of the city center, offers a wide variety of different bars and nightclubs. The party atmosphere on the street will keep you awake and excited even after eighteen hours of this ultimate day trip. Do you want some drunk food? Try The Pizza Castle and Indian Curry for a bafflingly wide selection of 100% of vegan munchies.
1:00 a.m. Play Games at Rec Room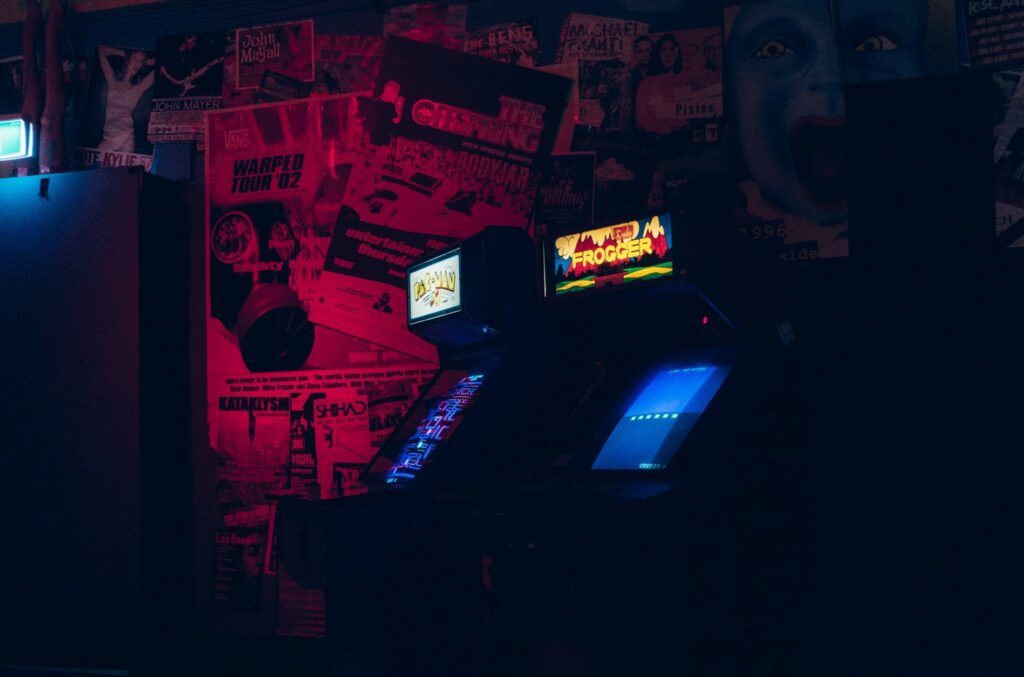 Vancouver's largest bar-slash-restaurant-slash-arcade calls to you. Whether you like pool or classic video games, Rec Room offers everything you could ever want. With three onsite restaurants, you could also enjoy a little something to keep yourself going this late at night. Beer and games go together like peanut butter and jelly, but don't drink too much, since you'll party more later on. Just focus on enjoying the fun atmosphere that Rec Room provides.
"Just a fun place to hang out. It's convenient, it's a nice place to hang out with friends," Vassar College senior Leroy Wang said.
During the day, kids pack Rec Room to enjoy its wide selection of video games, but at night the adults take over. Get that Chuck E. Cheese feeling, minus the screaming toddlers. All this video gaming might make you want to get up and move around. Luckily, next you'll get a chance to dance.
2:00 a.m. Get Lit at Twelve West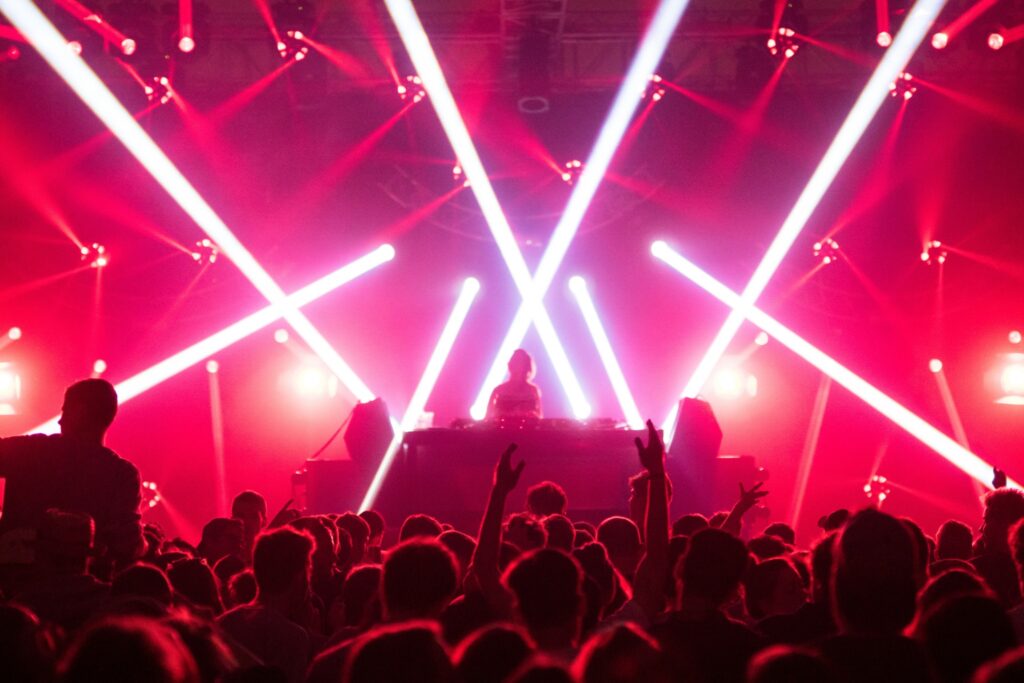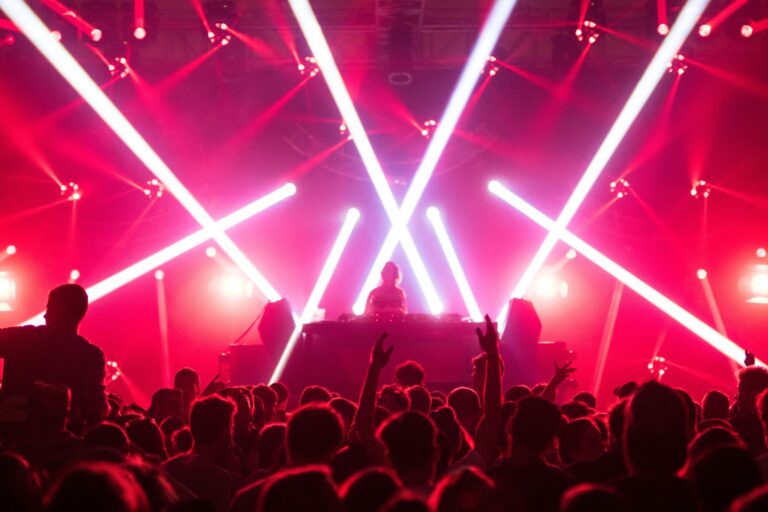 Vancouver's nightclubs can get very crowded, so you may want to make a reservation for this one. Twelve West offers some of the best of Vancouver nightlife. You'll definitely meet some cool people, and maybe even get to shoot your shot with someone hot. Either way, though, you can bump 'n' grind to your heart's content on the dance floor. If you want to get away from the action, this spacious club also offers tucked-away spots to take the volume down a notch.
"That one's, like, more space in my opinion. It's not as crowded," Vassar College senior Leroy Wang said. "There's a decent sized dance floor, and they host events quite often, so there's always something to check out."
Some people mock Vancouver's nightlife scene. Detractors even refer to the city as "Blandcouver" for its poor selection of clubs and nightspots. However, Vancouver actually offers quite a few great nightclubs, so try asking a local for recommendations. If you know the right places to go, you can always enjoy a great night out.
3:00 a.m. Gamble at River Rock Casino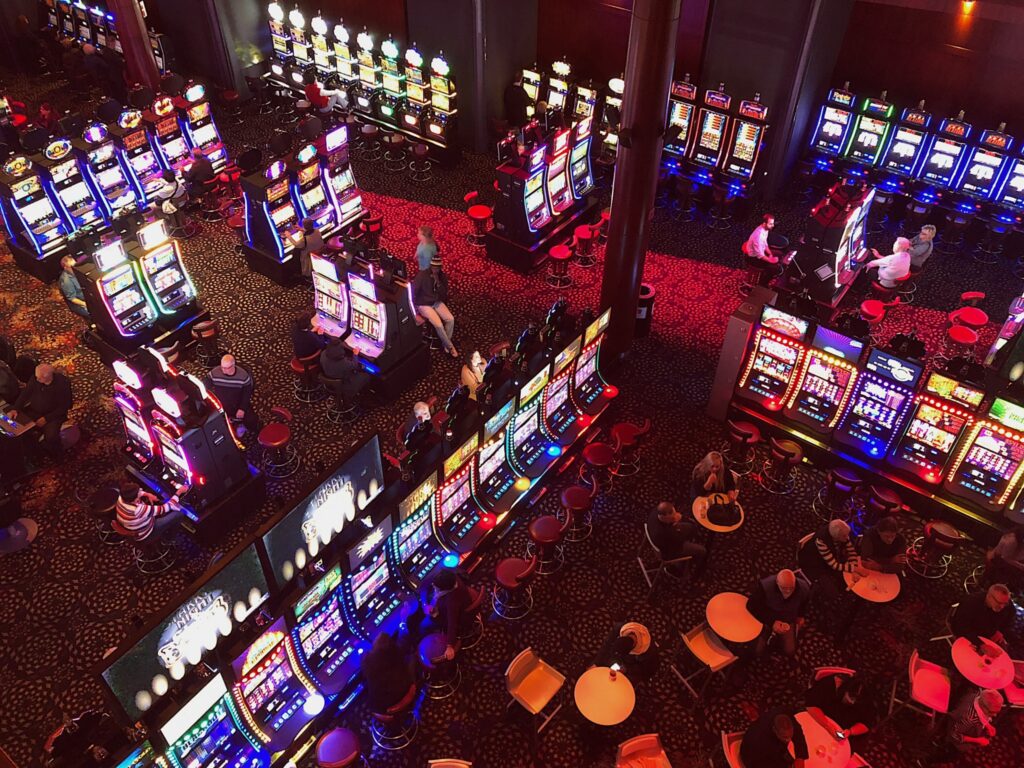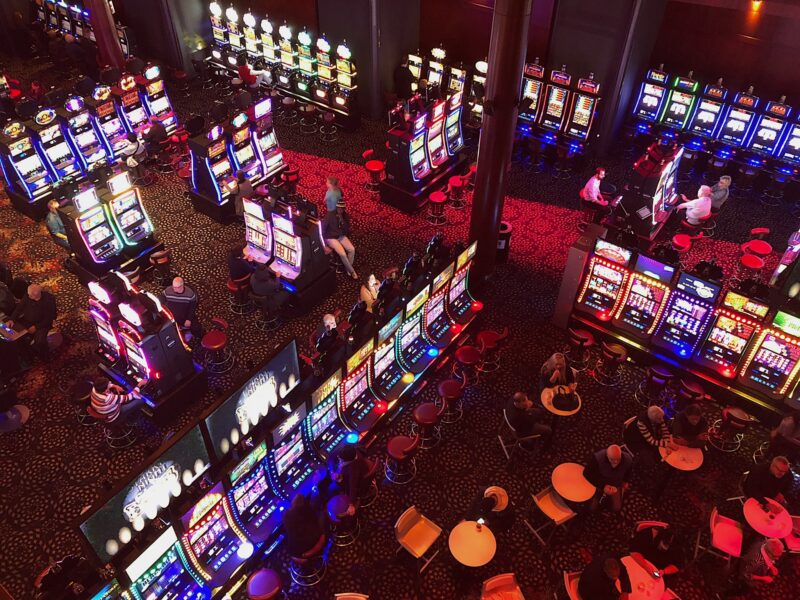 The clock just struck three, so why not waste some money? River Rock's doors never close, making it a great place for some small-hours fun. Duel a one-armed bandit or go all in on a classy game of roulette. You can also get a midnight snack from one of the casino's restaurants. Try not to lose too much money in just one single hour.
4:00 a.m. Find an Afterhours Club on Granville Street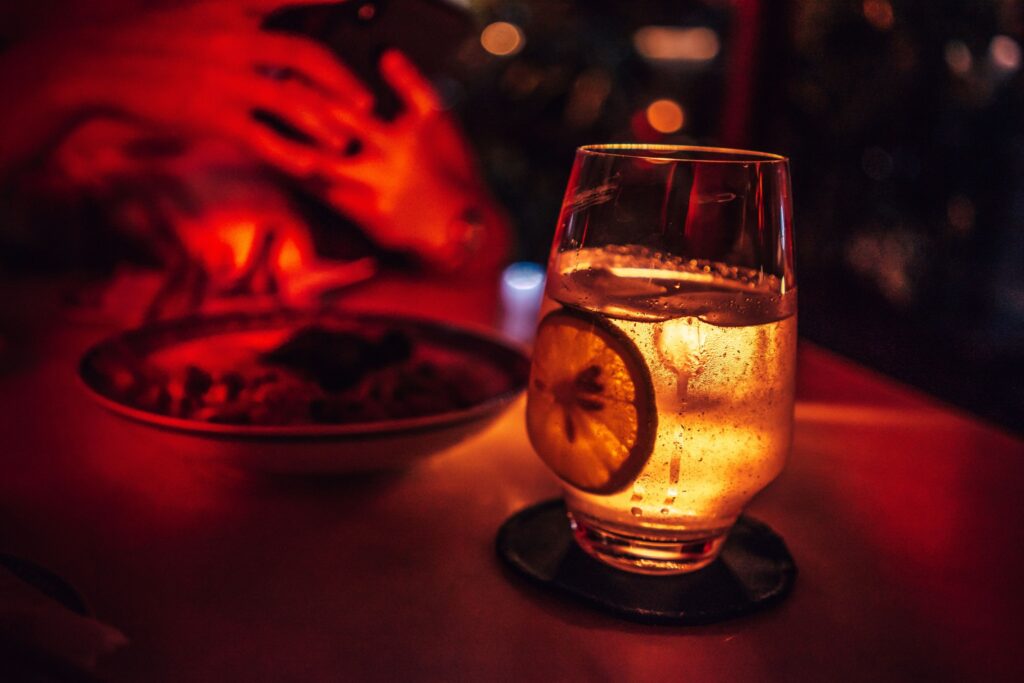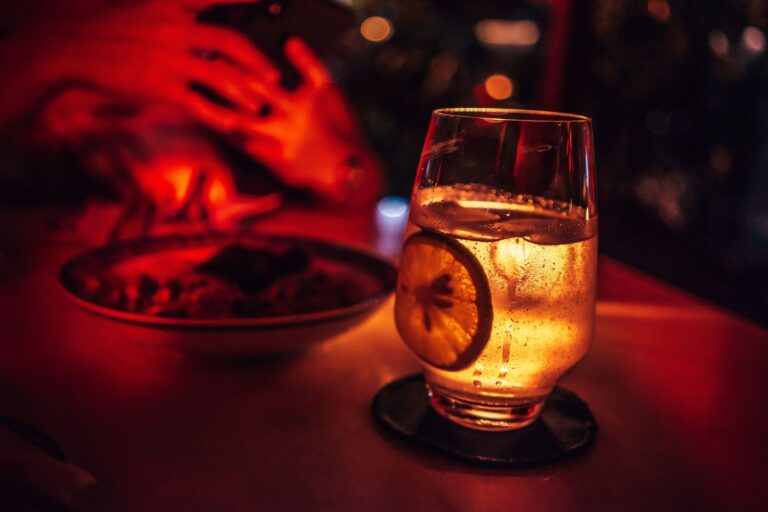 Next, hop in the car and check out another bustling nightlife districts of the city. Most of the bars and restaurants at Granville Street close earlier in the night, but its afterhours clubs stay open until dawn. Here you can watch Vancouverites party hard, and maybe get a drink or two to seal the deal. You could even get lit until sunrise. Still, you do have other options…
5:00 a.m. Another Beautiful Sunrise from Brockton Point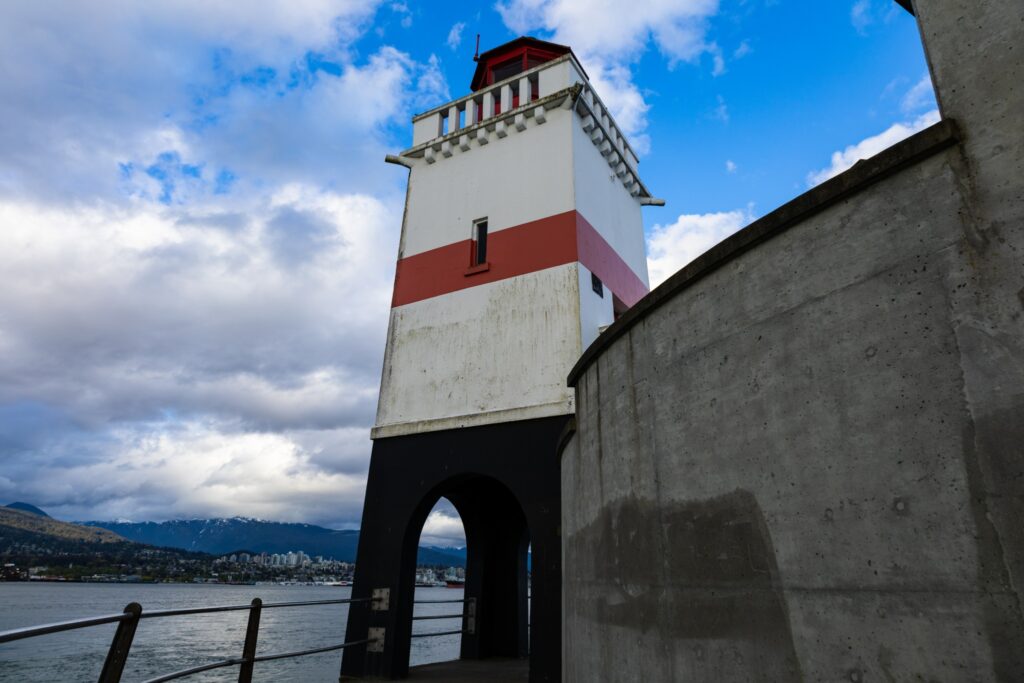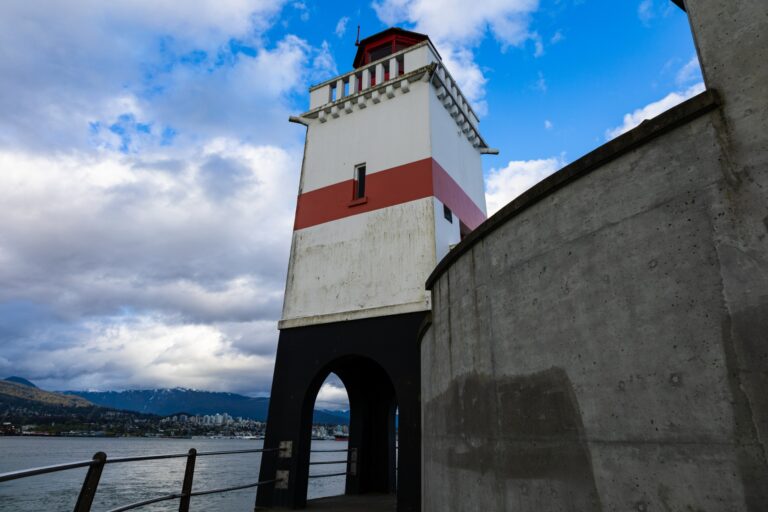 After all that partying, a breath of fresh air will really hit the spot. Watch your second sunrise from Brockton Point, all the way out at the very tip of Stanley Park. The lighthouse here lends everything a picturesque atmosphere, and the ocean fog will surely soothe your soul. Breathe in, then out: you did 24 crazy things in 24 hours. You should probably go take a nap now.