In the great city of Tampa, you can satisfy your many personalities within. This city offers attractions for the avid nature-lover, the dedicated foodie, the Jersey Shore partier always down for a good time and the artist dying to escape.
Delve into the diverse culture and landscape this city offers with these 24 things to do in Tampa.
6 a.m. Watch the Sunrise While Surrounded by Dogs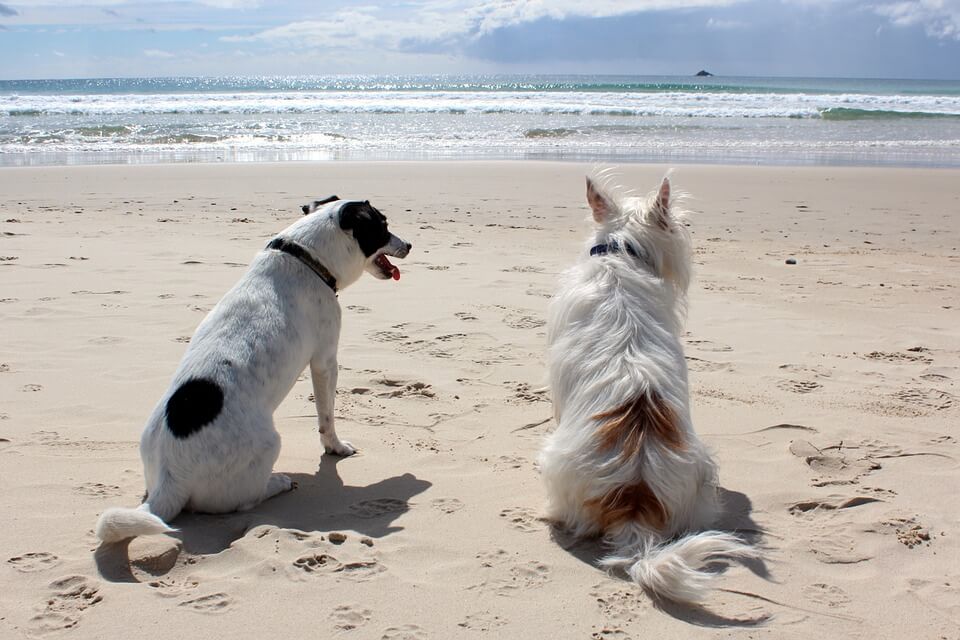 Head over to the Davis Island Dog Beach, wiggle your toes in the white sand and watch the sunrise while puppies run circles around you. If you have a dog, even better. Give them some exercise and play time with the other pups while you absorb the rising sun. How could you possibly start your day off in a better way?
7 a.m. Grab Breakfast at Samaria Café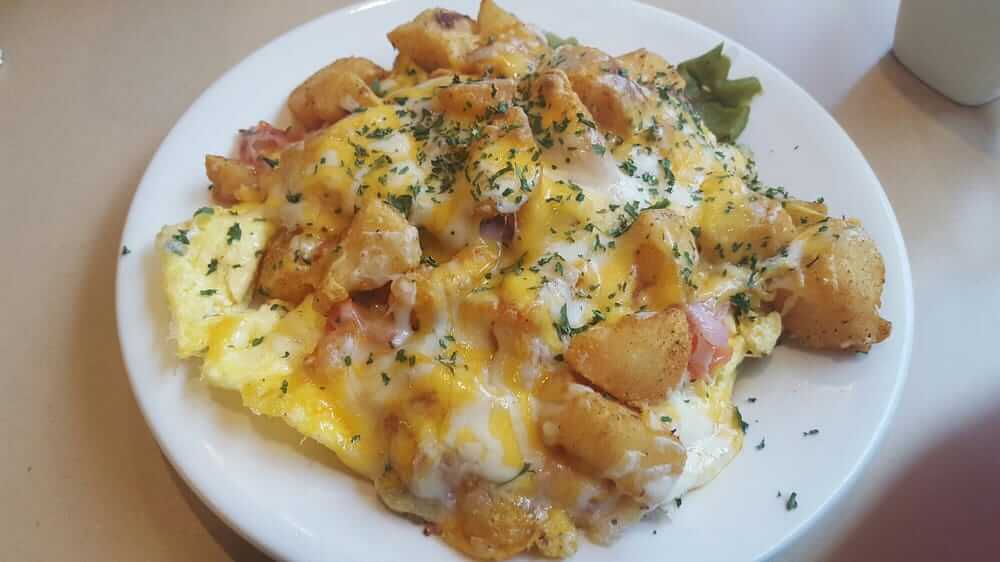 Samaria Café offers over 15 different omelet plates, quiches, benedicts, waffles, eggs and anything else you could possibly want for breakfast. This place includes different coffee beverages on their menu for every coffee lover out there. "Grabbing a strawberry smoothie or a ridiculously delicious hot chocolate at Samaria's is necessary after a long night," Florida State University senior Steve Stinson said. Not to mention, Samaria's cheesy parmesan with elbow macaroni soup will taste like heaven in your mouth after pulling an all-nighter. You can't miss it.
8 a.m. Walk It Out at the Hillsborough River State Park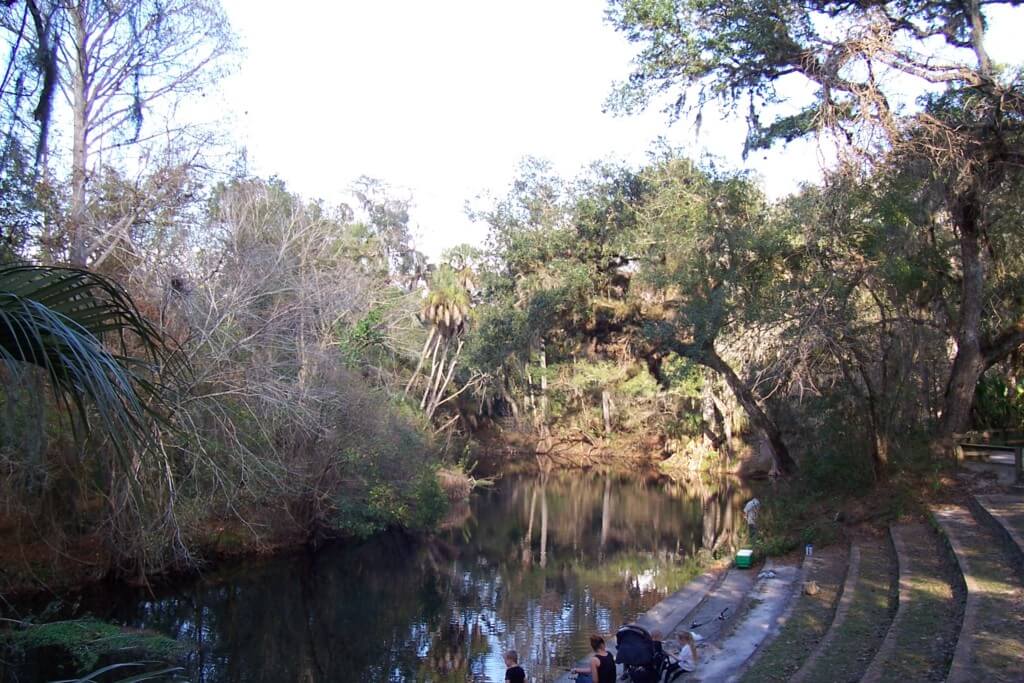 The Hillsborough River State Park offers beautiful sites and trails along the river. Let your food digest as you walk along the river, breathe in the fresh air and hear the water trickling downstream. "I go to the Hillsborough River State Park anytime I feel myself getting annoyed with people. It's the most serene and quiet getaway I know of here," University of South Florida senior Cameron Michael said. You can hike, camp and even swim at this state park.
9 a.m. Rollerblade on the Upper Tampa Bay Trail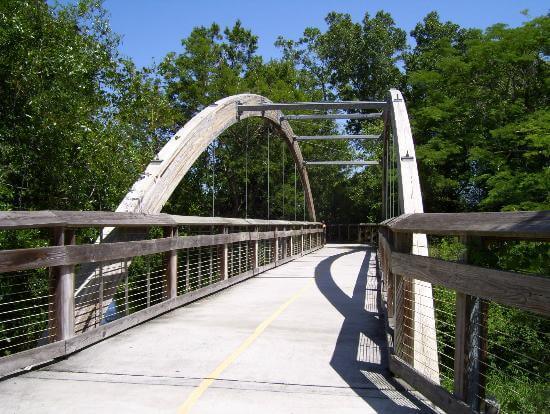 The Upper Tampa Bay Trail extends over the bustling intersection of West Linebaugh Avenue and travels deep into the woods of mossy trees and hidden gems. The trail switches its terrain multiple times throughout the 14-mile trail, so it won't even feel like an exercise. "My friend and I try to go rollerblading on the Upper Tampa Bay Trail every day after class. I tried running the trail before, but it turns out running is much more unpleasant than rollerblading," FSU senior Alex Bates said.
10 a.m. Grab Breakfast (or a Burger) at Datz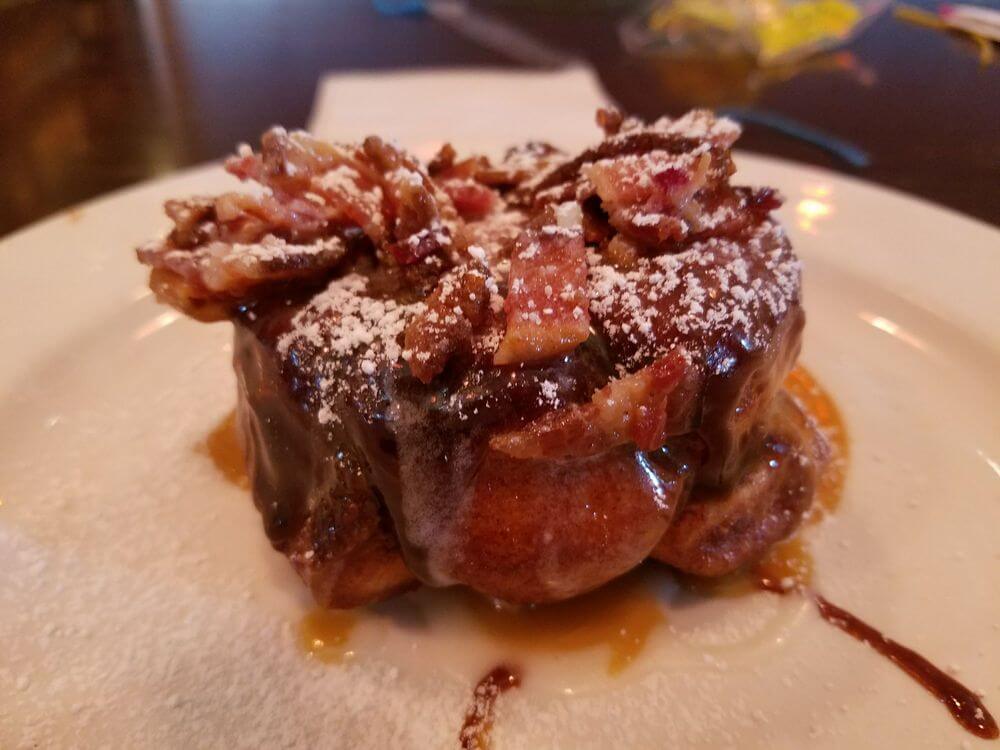 Now you've worked out, and you feel good. The time has come to gorge yourself at the popular Tampa restaurant, Datz. Try their mouth-watering monkey bread drizzled with vanilla icing, or their cookie dough Belgian waffle with chocolate whipped cream and maple syrup for breakfast. This place offers drool-worthy breakfast and the best burgers and sandwiches in town. Even if you aren't really a breakfast kind of guy, your taste buds will thank you for stuffing your face with one of their famous sandwiches.
11 a.m. Get Your Adrenaline Pumping at Busch Gardens
If you love the adrenaline rush that comes with a gnarly rollercoaster loop or a 330-foot free fall drop, Busch Gardens will not disappoint you. "I always start with the Skyride cable cars to map out the rides I want to go on. You have to go on the Congo River Rapids around 3 p.m. to cool off when the sun is blazing," USF junior Olivia Cao said. Ride the Sheikra, the Kumba and the Montu rollercoasters to get your heart racing.
12 p.m. Take in the Tampa Museum of Art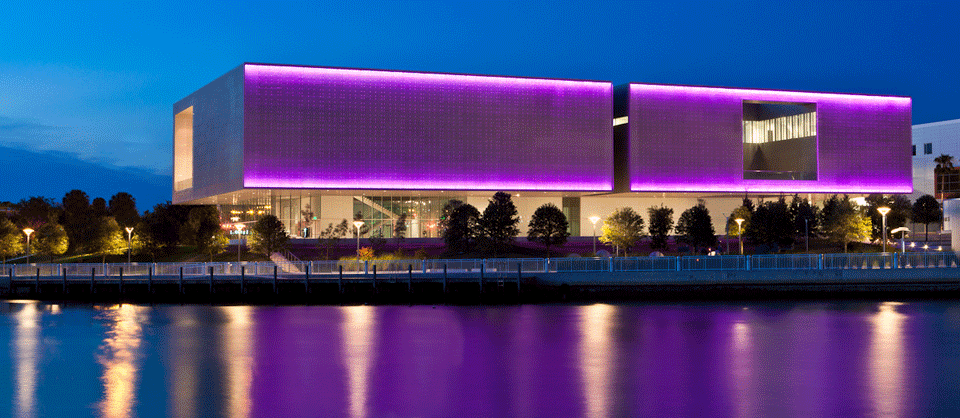 Marvel at all the artwork the Tampa Museum of Art has to offer. The Tampa Museum of Art has an unmistakable blue glow surrounding it that you can't help but gravitate toward. "The Tampa Museum of Art is a breath of fresh air with its modern style. There's so much to see, like a fashion room full of apocalyptic-looking mannequins styled in the latest fashion. It's so weird which makes it so cool," USF junior Alec Drake said. The museum interchanges their artwork regularly, featuring different artists at different times of the year and it even offers a student discounted ticket with a college student ID.
1 p.m. Grab a Coffee at Oxford Exchange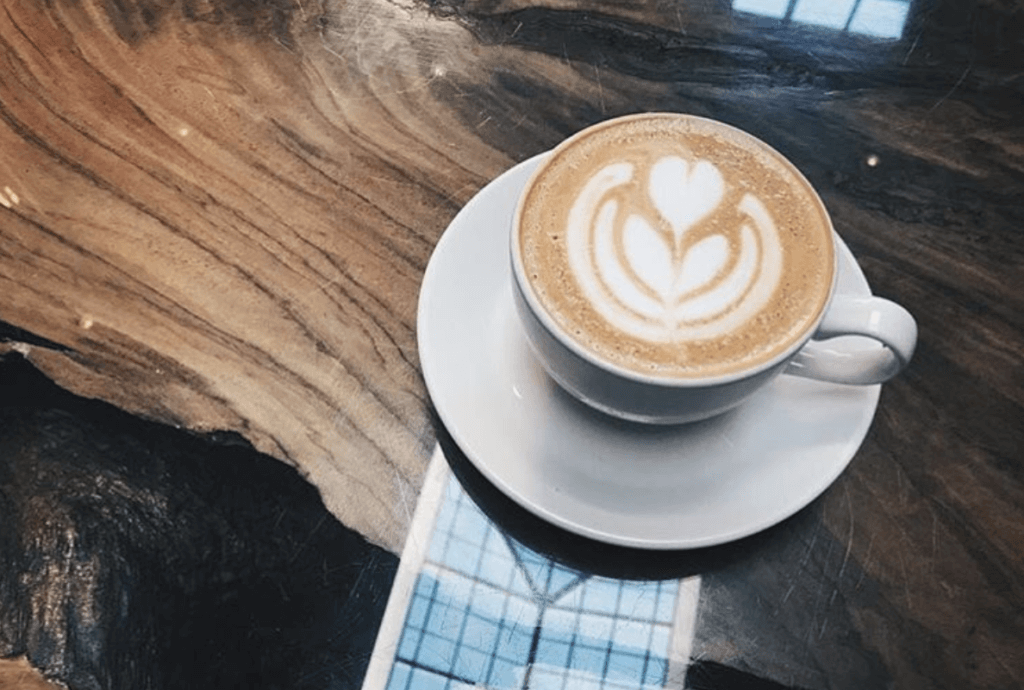 No restaurant compares to the unique style of Oxford Exchange. Artwork of all kinds fill the walls. The European-style decoration allows you to feel your classiest. They present the food with marvelous skill, and the amount of love and you can't deny the creativity that goes into each coffee's presentation. This shop offers the perfect place for anyone who can't help but fill their Instagram or Snapchat with beautifully-presented foods.
2 p.m. Paint with a Tipsy Twist
BYOB to Painting with a Twist in downtown Tampa. No, but really. This exciting paint studio lets you paint while getting a little tipsy. What a dream! Bring your mom or best friends here for a relaxing afternoon, sip on some wine or beer and let your creativity shine on your canvas. "Painting with a Twist is one of my favorite things to do on the weekends with my sorority sisters. We always Uber there, because we know we're probably not going to leave in any state to drive," USF sophomore Nicole Dendris said.
3 p.m. Admire the Aquarium
The Florida Aquarium sits in beautiful downtown Tampa, right on the water. The Florida Aquarium offers a "Swim & Dive" experience for everyone out there who's dreamt of swimming alongside sea turtles (I know I sure have). "I go to the Florida Aquarium every time I visit home. The size of those whale sharks and their tanks always surprises me. I'm a biology major, so I never fail to fall in awe with these creatures," USF senior Chris Baker said. Take a leisurely afternoon tour around the aquarium to see lemurs, sharks and river otters all in one room.
4 p.m. Grab a Brew at the Tampa Bay Brewing Company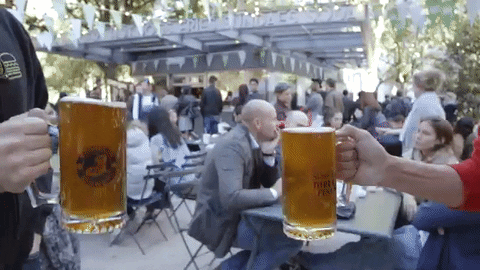 The name speaks for itself on this one. You must experience Tampa Bay's very own brewing company if you want to get a genuine feel for the city. "I always end my nights at the Tampa Brewing Company, and it's conveniently located right next to the Ritz club after a long night of partying," USF junior Adam Laxton said. Choose one of their many beer options and grab a warm, doughy pretzel to pair with your brew (and to soak up some alcohol).
5 p.m. Catch a Movie at the Tampa Theatre
Head over to the Tampa Theatre for an evening movie or a live show. This retro-style theatre features old throwback films that make you super nostalgic. It also features live performances of various genres. The Tampa Theatre will give you the ultimate old school movie experience that you just simply cannot resist.
6 p.m. Shop, but Don't Drop Yet, at the International Mall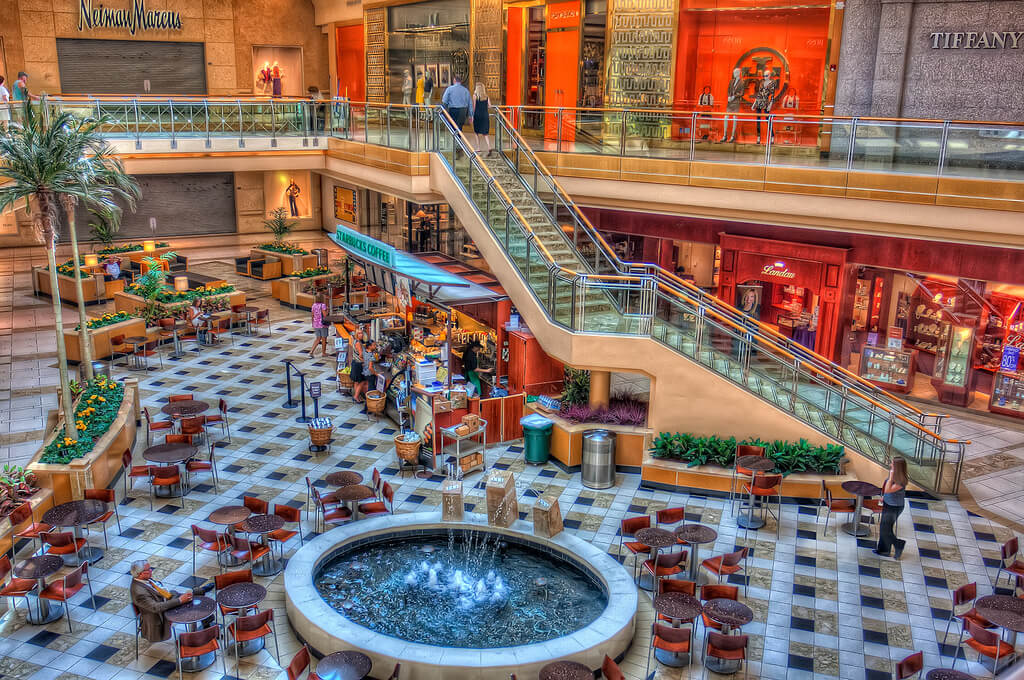 You cannot miss the grand International Mall. I've never seen a mall with so many high-end, fashionable stores. The mall conveniently sits beside the International Airport for anyone who can afford to fly in for a casual shopping spree. Famous people fly into the International Mall frequently, so spend your afternoon here and you might run into one.
7 p.m. Walk the Tampa Riverwalk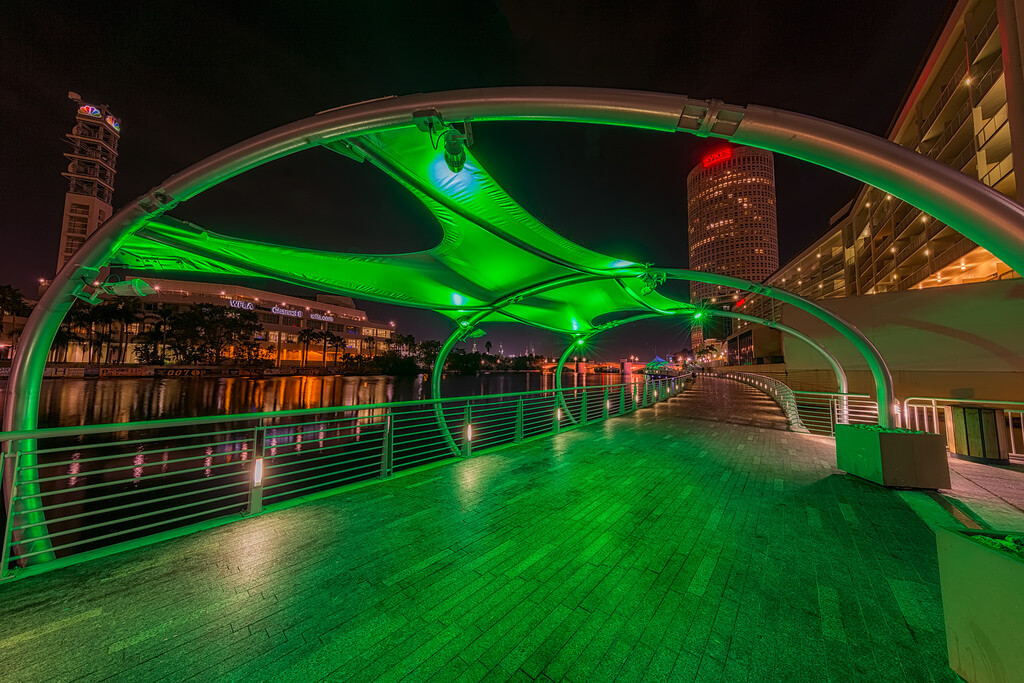 You haven't experienced Tampa until you've taken a walk down the Tampa Riverwalk at sunset. The Riverwalk overlooks the Hillsborough River on one side. "I go to the Tampa Riverwalk anytime I don't have class or work. I usually bring my longboard and ride through the city then walk along the river. It's beautiful, you can't go too fast or you'll miss the beauty," recent USF graduate Kelly Vermos said. At night, the Riverwalk lights up with changing neon colors and reflects off the water for a romantic and breezy experience.
8 p.m. Grab Dinner at Bern's Steakhouse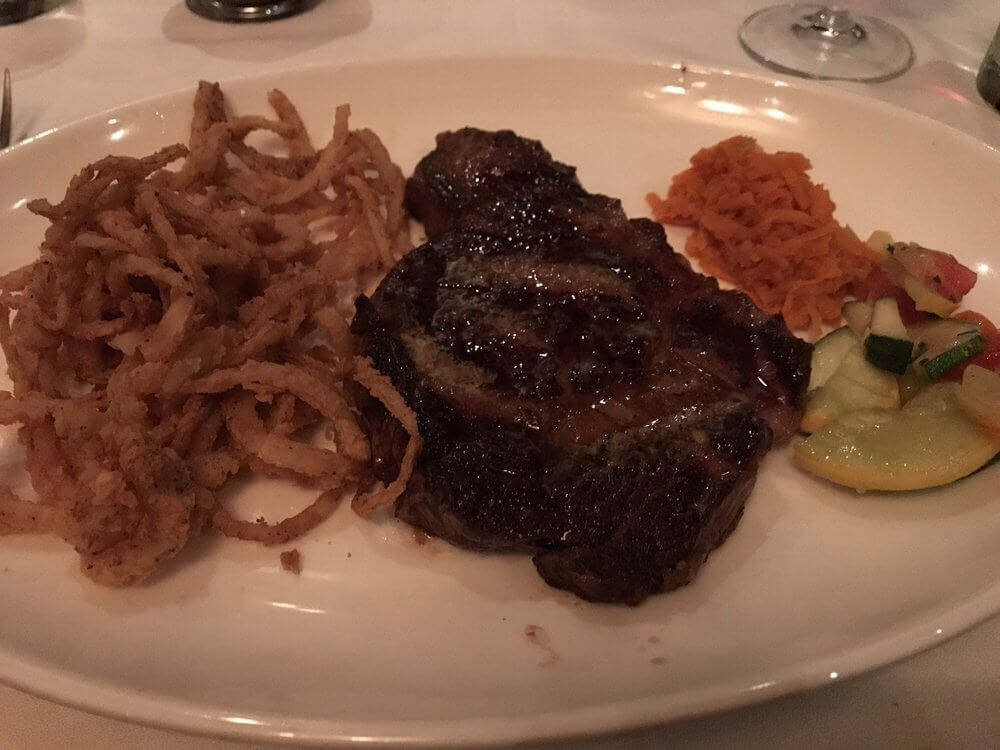 If high-grade steak and expensive wine sound like your ideal dinner, then hop on over to Bern's. After your dinner, head down to the cellar for a tour of their outrageously-priced wines. For dessert, you'll sit in your own circular booth with your choice of music. Bern's Steakhouse offers a dining experience you can only get in Tampa, perfect for the ultimate romantic evening.
9 p.m. Play Slots at the Seminole Hard Rock Casino

The Seminole Hard Rock Casino, only in Tampa, gives you a classy night of slot games, table games, endless alcohol and to-die-for restaurants. Grab your significant other or a group of your best friends for an unforgettable night at the Seminole Hard Rock Casino. "When I turned 21, the first thing I did to celebrate was go back home to Tampa and spend a night at the Seminole Hard Rock Casino. It's unbelievable," FSU senior Nicholas French said.
10 p.m. Party at Sunset Music Festival
Stop by Tampa's very own festival for an evening of shuffling and headbanging to the bass drop. The festival takes place each year in May (for college-student approved prices) in the Raymond James Stadium. You don't realize how massive a football field truly is until you dance in the middle of it surrounded by tens of thousands of other festival goers.
11 p.m. Take Shots at MacDinton's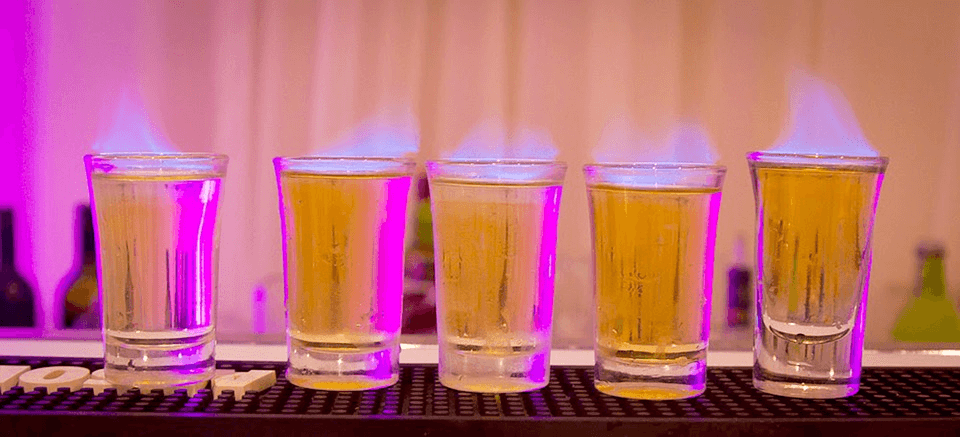 Head down to the SoHo district in downtown Tampa for a night of dancing at this Irish pub. College students flock to MacDinton's any day of the week for its lively atmosphere, outside bars and loud jams. If you feel like grabbing a drunk bite to eat, try some of their mouthwatering Irish potato skins.
12 a.m. Munch at Eddy & Sam's NY Pizza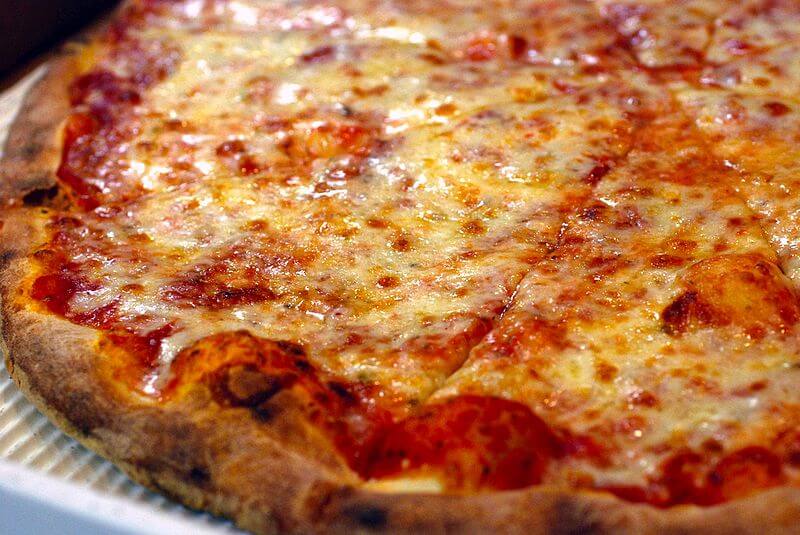 The clock strikes midnight and what do you know? You're drunk. The time has come to sober up, but only a little. You can get the best pizza in town at Eddy & Sam's NY Pizza. What food tastes better than pizza when you got a little too tipsy? Not to mention, this pizza won't compare to any you've indulged in before.
1 a.m. Laugh at Hamburger Mary's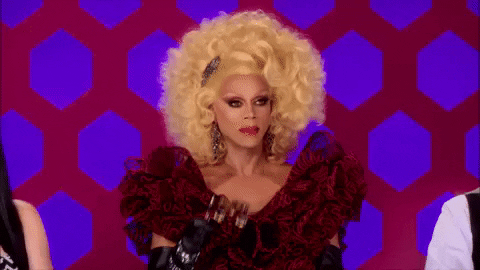 Hamburger Mary's in downtown Tampa gathers a large crowd every weekend for its hilarious drag shows. This place holds special events regularly each month, like Bingo games and football celebrations. The drag queens at Hamburger Mary's will undoubtedly make you laugh with their flamboyant confidence and unashamed humor.
2 a.m. Get Tix for the Amphitheatre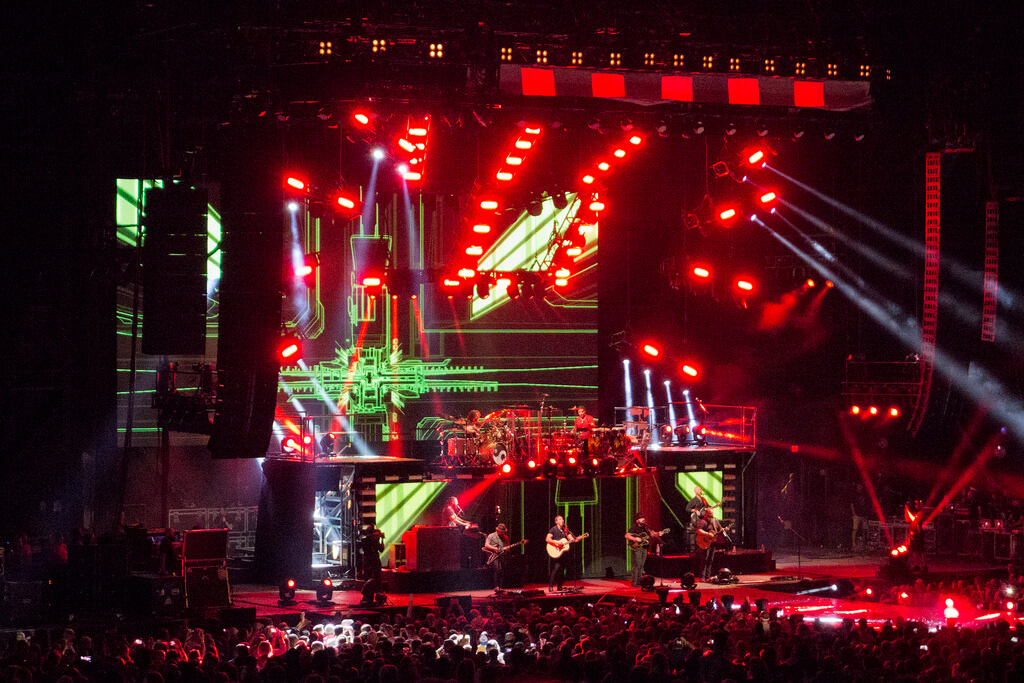 The Amphitheatre in Ybor city (only minutes from Tampa) features popular DJs from all around the world. And the best part: affordable tickets. "One time I saw my favorite DJ, Alison Wonderland, at the Amp for $15. I couldn't believe it. They even have free shows all the time," USF senior Josue Nunez said. You'll run into this club while strolling down Ybor's main street skirted with clubs, bars and a crazy atmosphere.
3 a.m. Dance at the Ritz Ybor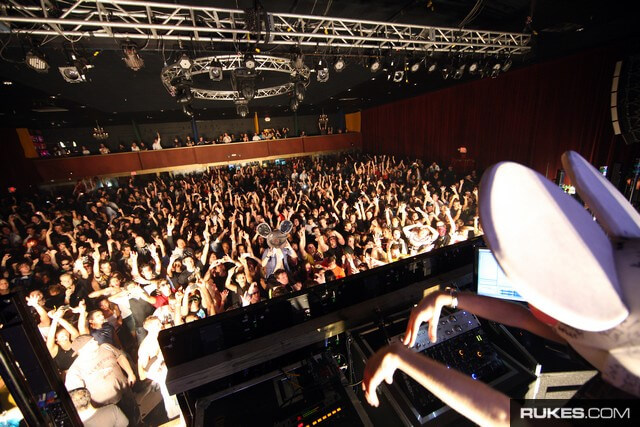 Dance your feet off at the Ritz in Ybor. This club fills its venues every weekend with club goers from all over the world. Famous DJs come to perform here regularly, and people have no shame in their dressing game when it comes to The Ritz. "My favorite part of going to the Ritz is the wild clothing everyone wears. Everyone dresses so freely and no one judges anyone," FSU senior Zach Brighman said. Expect flashy sequins, neon fur coats, thigh high cheetah boots and nothing less than a memorable night when you dance under the neon lasers here.
4 a.m. Don't Stop the Party at the Babylon Hookah Lounge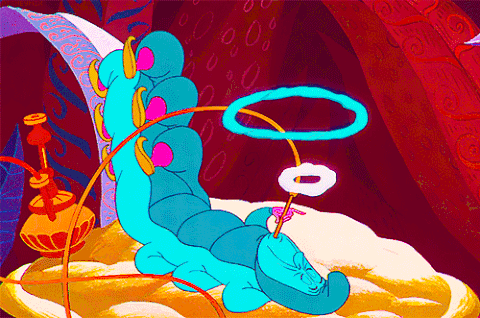 This fancy hookah lounge stays open until 5 a.m. for you nonstop partiers. It offers not only a late-night café and tea lounge, but also endless hookah and unique live performances. The Babylon venue brings performers from all around the world. They throw events like 'Hookahween' in October, Valentine's parties in February and summer parties in June. They even bring belly dancers who perform while you lay back, lounge and smoke hookah with your favorite friends. Sounds like a damn good time to me.
5 a.m. Check out Bayside Boulevard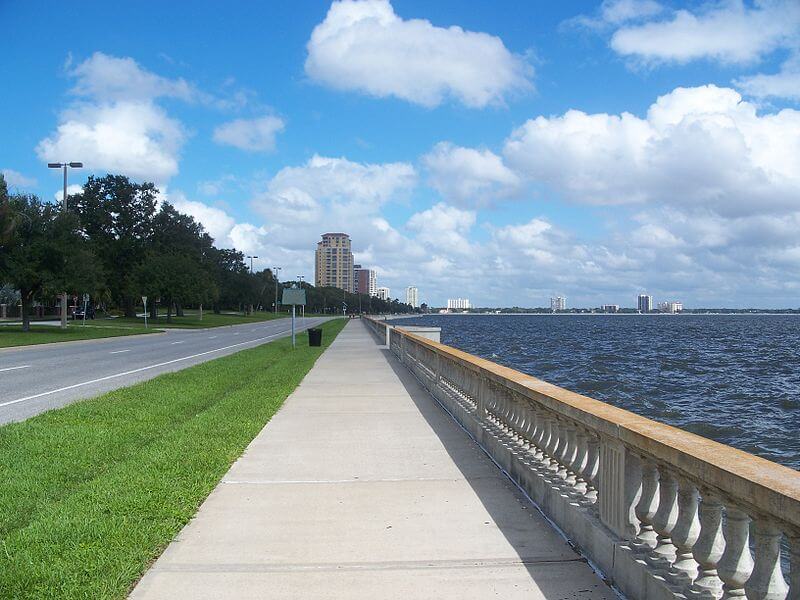 The early morning sunrise will wrap up your 24 hours in Tampa like a multicolored bow in the sky. If you wait until later in the day, you can take a Segway journey along the beautiful Bayshore Boulevard while the sun warms the side of your face. "Going on a Magic Carpet Glide is an unforgettable experience. It feels surreal looking out over the Tampa Bay while you try to keep your balance on a Segway. Twelve out of 10 experience," USF junior Madrid Pollecki said.