Affordable concert tickets? Powdered paint celebrations? Puppies? Free food? The University of Maryland is overflowing with student events that are too exciting to pass up, but let's be real–there's no way you can make it to all of them. If you can then more props to you, but it's safe to say that most of us have other responsibilities to cater to. Sometimes we just have to prioritize. But Bio test or not, here are the top ten events that every Terp has to attend.
1. Art Attack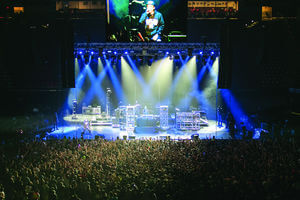 Every spring the campus transforms into a psychedelic music festival–but at the price you wish you could spend on Coachella. UMD students get discounts, but you can bring your friends from other schools for a slightly higher price. Historically the lineups have been awesome, ranging from Jessie J, The Chainsmokers, Logic, Big Sean, Wale, MGMT, B.o.B., Ludacris, Nelly and many more. The 2016 lineup is still TBA, but it's sure to be a sellout. And who knows? We might just get Beyoncé one of these days.
2. J'ouvert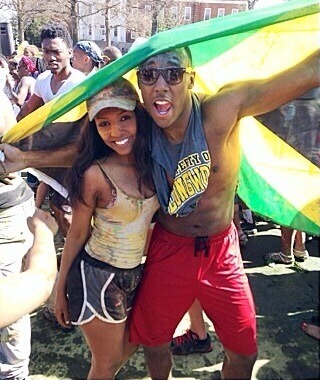 J'ouvert is a vibrant celebration of Caribbean history and culture, brought to you every year by the Caribbean Student Association at McKeldin Mall. Get drenched in a rainbow of colored powder, learn the steps of a traditional Caribbean dance and dance your heart out to a DJ playing awesome Caribbean music. It's a party and a learning experience: the best of both worlds. Everyone's welcome so bring all your friends — and wear some clothes that will look good covered in powdered paint for the countless photos you'll snap. Check out the CSA Facebook page for more information.
3. Puppy Palooza

Midterm and finals seasons are never welcome, but your saving grace comes in the form of fur and wet noses. That's right, UMD's Student Entertainment Events (SEE) brings you puppies on campus as a stress reliever. Playing with pups is scientifically proven to lower blood pressure, not to mention help you forget about your exams for a well-deserved hour of relaxation. This is a healthy alternative to binge-drinking during the worst weeks of the school year— and it won't leave you with a killer hangover. Be on the lookout on social media to find out when these adorable balls of fluff will be around. They'll usually tweet it a couple of days before the pups arrive, so be sure to follow @SEE_UMD for more information!
4. The Career and Internship Fair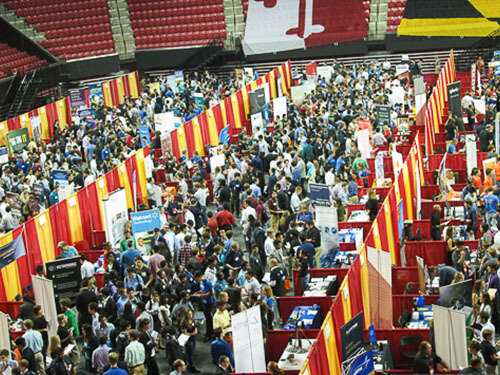 It can't be all fun and games, but who said getting your adult on isn't an afternoon well spent? The career and internship fairs are a great opportunity because hundreds of employers come from all over come to talk to you. After all, aren't we here to secure our future? This year it'll be held on February 24-26, so get out those resumes and blazers. And don't forget to bring that charm.
5. Israel Fest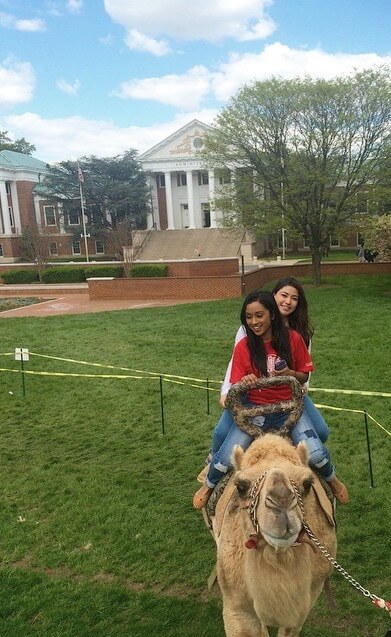 In case you've always wanted to ride a camel but aren't going to Israel anytime soon, this is the event for you. This usually happens during the spring semester on McKeldin Mall, with tons of activities ranging from camel riding, moon bounces, photo booths and more. If you have some free time in between classes, swing by. But be prepared for the world's longest line to ride the camel.
6. Stamp All-Niter

Okay, so it's basically an alternative to underage drinking for the freshman, but it's actually cool enough for upperclassmen, too. Activities range from airbrushing hats, face painting, psychic readings, a fashion show, laser tag and plenty of other options including a late night party until 3 am. It's a great time to let loose with your friends and meet new people. The Stamp All-Niter usually happens around the beginning of fall semester, so make sure you get your ticket before they sell out.
7. First Look Fair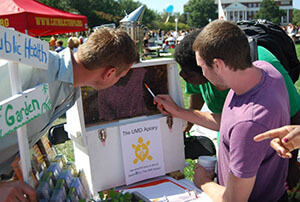 The UMD campus can be intimidatingly massive, and with over 37,000 Terps running around, it's relieving to find an organization to connect with new people with similar interests. Consider a club to be your cozy personal niche on a campus that can sometimes feel as boundless and scary as the Pacific Ocean. Who knows, you may just find the Dori to you Nemo. The First Look Fair happens at the beginning of the semester with almost every single group and organization spread out across the mall to see. There's sure to be a group devoted to one of your passions or favorite hobbies–and if not, make one so you can man one of those tables yourself next year!
8. Maryland Madness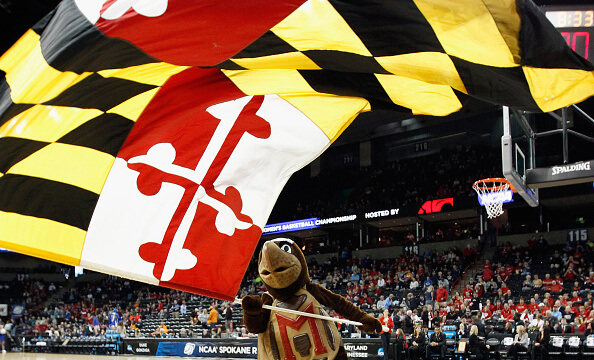 The anticipation of basketball season brings everyone into high gear, that is, when we have something to actually cheer about. These games can get wild. Maryland Madness kicks the season off with an introduction to the Men's and Women's Basketball teams at the Xfinity Center. There are free giveaways, special performances, an autograph session and that's just the tip of the iceberg. It's the perfect way to get hyped about the upcoming season.
9. Senior Reception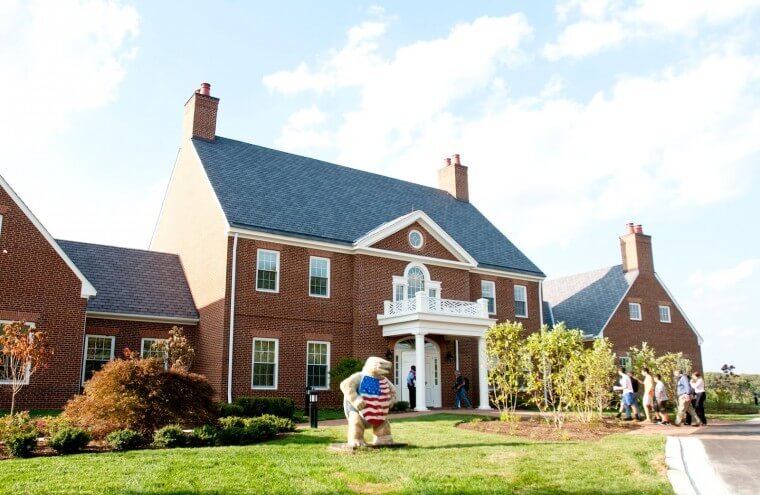 So obviously this is for seniors only, but it's definitely an event worth penciling in your agenda even four years in advance. Why? Because it's at President Loh's house. It's a pretty sweet parting gift, and if you haven't gotten a selfie with Loh yet, you might finally be in luck. The reception is a great time to look back on your years at Maryland with your fellow Terps—while checking out Loh's crib.
10. Maryland Day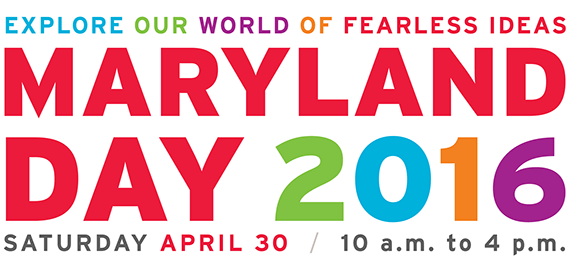 You can't go to the University of Maryland without going to Maryland Day. Everyone is welcome to this family-friendly event so your little kid bro can come along, too. Maryland Day is a chance to explore and learn about what some of our Terps actually do. There's everything from musical and dance performances to hands-on experiments, demonstrations and interactive displays. There are six "learning neighborhoods" centered around specific interests including agriculture, art, entrepreneurialism, sports and science. With over 400 events, you're bound to learn something new and have fun at the same time. Maryland Day is spread across campus, so take one of those maps (even if you're a student) and enjoy everything Maryland has to offer. Did I mention there would be food? Maryland Day 2016 will be held on Saturday, April 30th from 10 a.m. to 4 p.m.