Bucket lists aren't just for when you're on the brink of death anymore. Well, don't get me wrong–if you're 83 years young and you've always wanted to streak across the Colosseum, by all means, go for it. But there's also plenty to do when you're on the brink of graduation. Here are just a few goals some of our fellow Terps want to achieve before walking across that stage.
Skinny Dip in McKeldin Fountain
It's been a tradition for as long as people can remember, so why wouldn't you want to keep that tradition going? "I know everybody does this, but I think it'd be exhilarating to skinny-dip in the pond on McKeldin Mall before I graduate. Well, at least for a few seconds," said sophomore Alexander Rittman. Whether it's at 3 a.m. or during prime class hours when everyone is walking by, every Terp has to try it at least once.
Get Straight A's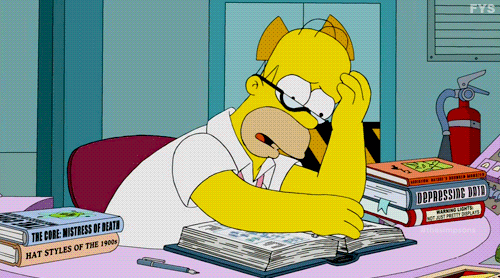 At the end of the day, you're still here to get an education (most of you are anyway) so this should be on your list as well. "I think I've pretty much done it all. I've partied 'til 3 a.m., posed with Testudo before an exam and had a sleepover at McKeldin just for fun. What I want to accomplish now is straight As before I graduate to show myself that I really can do anything I put my heart into," said senior Shabnam Qureshi. It might be harder than it sounds, but you've got to at least try.
Sneak into Byrd Stadium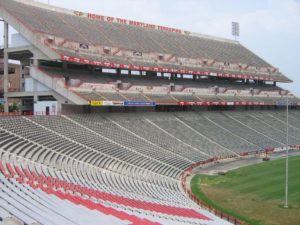 By now you've probably been inside Byrd for football games, but have you ever gone all the way to the top –and after hours? "I've always wanted to sneak into Byrd Stadium and go all the way to the top. Someone once told me that on a clear day, you can see the Washington Monument," said senior Marone Shiferaw. Considering just how close we are to D.C., I wouldn't be surprised if that were true. I guess there's only one way to find out, Terps!
Hook Up With a TA
There are so many undergraduate TA's on this campus and there's a lot of cute ones scattered all over. "I matched with my TA on Tinder once and even though we didn't hook up, I wonder what could've happened" said Anonymous, (can you blame them for not wanting to be known?) I'm sure this happens more often than you think. What if you actually did hook up with one? You might even get an A…depending on who does the grading.
Be in a Flash Mob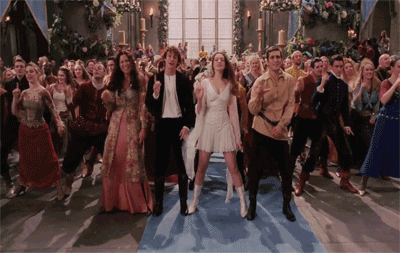 Who remembers that epic Gold Rush game against Wisconsin last season? One of my biggest regrets was missing out on being a part of that flash mob. It went viral so fast that it ended up on Good Morning America. "I've always wanted to participate in one of those flash mob dances at a basketball game," said senior Karina Meza. I'm definitely going to be on the lookout for that this time, and you should, too.
Go to a Game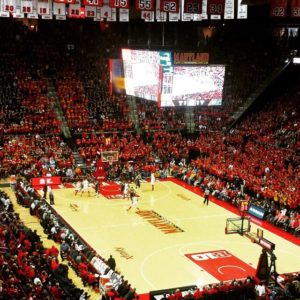 You'd think everyone has gone to at least one game by the time they graduate, right? Wrong. With over 27,000 undergrads, a few Terps manage to slip through the cracks. "How do you graduate from a school you practically lived at for 4 years and not even attend one game? Isn't that weird? I want to go see a game at least once before I leave this place," said senior Sonia Parveen.
Streak at a Game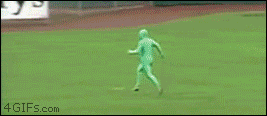 You've seen it on TV, whether at a game or a depiction of it on a show -the infamous streaker. This definitely makes for a fun and exciting game, but it takes someone with a lot of…courage to do that in front of thousands of people. They also risk getting tackled and pummeled to the ground if/when they get caught. "I would definitely streak across the football field during halftime if I knew there wouldn't be any consequences afterwards" said anonymous. Will that day ever come? I don't know the answer to that, but I do know that it would certainly be a memorable game.
Go to a Bar with a Professor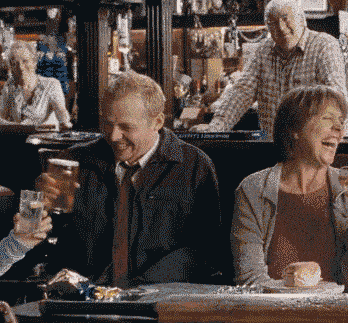 There's Bentley's, Turf, and Cornerstone -just to name a few. Route One has so many bars all around the area, it's a great place to kick back and have a few drinks after a long hard day, right? (Or for some of you, just after a regular day.) "I think it'd be cool to go to a bar with a professor" said Anonymous. You guys can talk about the riveting lecture they gave in class, and how nobody was paying attention -except for you. Then your professor would say, "and that's why drinks are on me." Ok, this probably wouldn't happen, and I'm not even sure if they're allowed to do that, but let's wait 'til after you're no longer their student. See what happens then and let us know how it goes! Also, please make sure you're actually 21. No fakes. Do you know how lame it would be to get denied at a bar when you're trying to hang out with your professor?
Go Through the Glenn L. Martin Wind Tunnel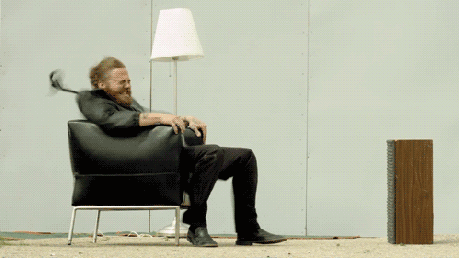 I didn't even know we had a wind tunnel at this school. (Typical English major response – I only hang out at Tawes.) "I really want to go through the wind tunnel, because let's be honest, that seems like so much fun," said senior Isaaiah Bell. With speeds that reach up to 230 miles per hour, powered by a 2,000-horsepower electric motor, who wouldn't want to go through that?
Snap a Selfie with President Loh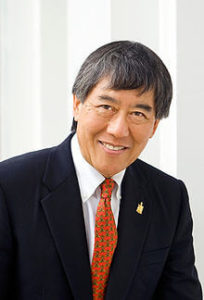 Did it really happen if you never got a picture? President Loh is always at random football and basketball games and some students have even seen him working out at Eppley. "So many of my friends have taken selfies with President Loh, but I still haven't. So for my bucket list, I need a picture with him and Testudo, and I also want to find all the Testudo statues," said senior Kassandra Saravia. So basically, the ultimate picture would be with Loh and Testudo in front of one of the Testudo statues. All you have to do is find all three… at the same time… at the same place… looks like you better start looking.
Why Have Just One Thing?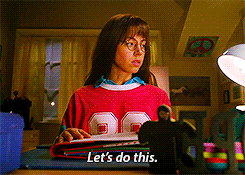 It's called a bucket list, not a bucket item. Obviously you're going to have a whole bunch of things you want to do before graduation, and some Terps can't pick just one. "There's so many things I want to do before I graduate, whether it's sneaking into Byrd Stadium, taking part in a major tailgate, actually making an appearance at Eppley and working at the campus television station. But most of all, I just want to make my family proud," said senior Jessie Karangu.
Prepare for the Future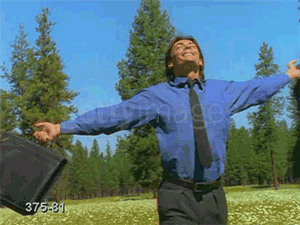 Yikes, I almost forgot about that. We're all going to be adults in the real world pretty soon. "As much as I love UMD, I really want to get a job lined up before graduation," said senior Tinsae Gebriel. Preaching to the choir. Maybe you can look up jobs while you're on top of Byrd or ask Loh if he's hiring when you get your selfie with him.
Walk Across That Stage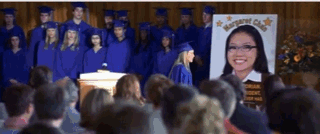 "Look, I'm just trying to graduate," said senior Lio Medal.
Let us know what's on your bucket list and comment down below!