It's coming. You can feel the rumble of the cheers in your feet. You can taste the hot dogs and light beer. It's so close, you can hardly stand it; it's college football season. Whether you're a veteran fan or a clueless freshman, following these tips will help you prepare for the best Saturdays of the year—and distract you for the last few days before the season starts.
Find Some Football Friends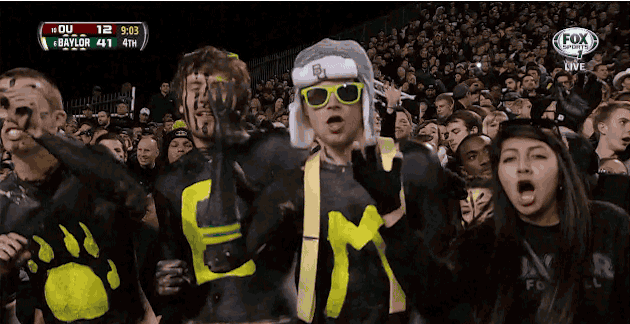 First things first: Find out which of your friends like football. If none of them do, for the love of god, make some new friends. This way you'll have a group that'll go to games (and tailgate) with you and an automatic crew for coordinated chest-painting. And who doesn't love coordinated chest-painting?
Stock Up on Team Gear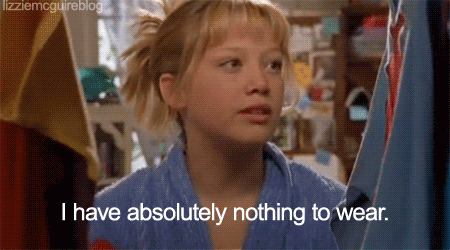 You can't show up on game day without reppin' your school colors, but that's honestly the least you can do. Show your true colors with team gear, face paint, flags and more. "Take advantage of the free T-shirts they give away at games and support your team at the same time. You can repurpose them, too—make a cape or a headband out of the XXL's you get stuck with," said University of Maryland junior Tara Pinto. Embrace your inner fanatic and be the kid who shows up in a team-color morph suit.
Learn Some Stats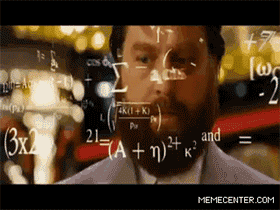 Going to games is the first step to becoming a football fan, but it never hurts to learn more about the guys you're about to watch smash into each other for three hours. Learn some of the players' names and positions, just to familiarize yourself and sound like you know what you're talking about—you'll learn the rest on your own.
Figure Out Tickets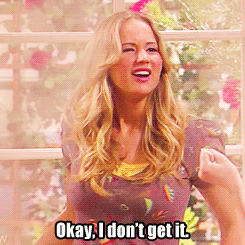 If you're lucky, your student ID is your ticket into the game. But some schools require you to get your tickets online before the game. Scour your school's website and find out exactly what you need, so you don't look like a sad loser when you get turned away at the stadium gates. "I didn't realize I needed to request a ticket for the first game, so when I showed up empty handed, the security guard looked at me like I was crazy," said University of Maryland junior Sudipta Das. Don't be that person.
Learn the Tailgate Rules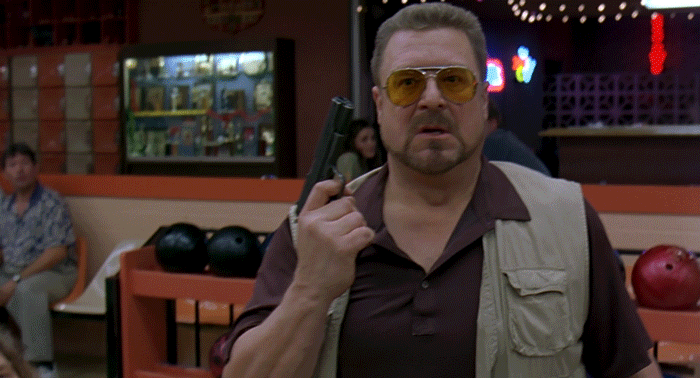 Some colleges have a legendary tailgate scene, so you definitely have to get in on that. Read over the rules (and choose wisely which ones to ignore) so your tailgate experience doesn't end prematurely due to a violation. But there are de facto rules too: rules to follow for a successful tailgate. "Chairs are a must, and your car needs to be packed Tetris-style to optimize space. Make sure there's room for a corn hole set," said West Virginia University graduate Rebecca Martin. Own that parking space.
Create a Tailgate Menu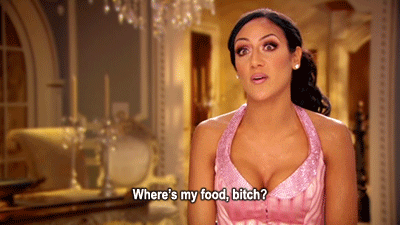 The most important part of tailgating is the food, so don't show up empty-handed. Stuff a cooler with your favorite (legal) beverages, meat and plenty of crunchy snacks. You can't go wrong with buffalo chicken bites—they travel easily and are delicious hot or cold. Drool.
Know the Fight Song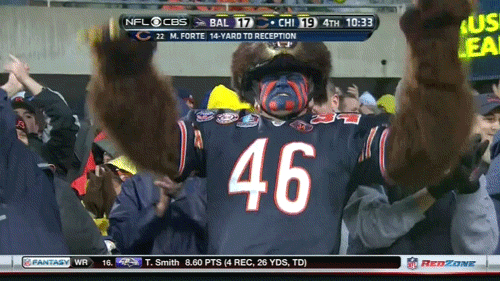 Any school worth its salt has a fight song (or at least sing their alma mater); if you don't know it by the third game, you'll look like a grade-A dork. Get a head start and memorize the words before you even get to school. Practice singing that fight song all around the house like the football fanatic you truly are. By the first home game, you'll be belting the words proudly with the rest of the stadium.
Know the Mascot's Name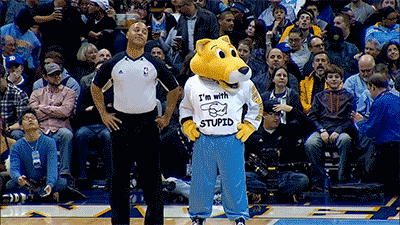 Perhaps the most important tip of all. Don't get caught saying "There's the mascot!" when he comes up on the jumbotron. Instead, actually know his name. That way, if he makes his way over to your section, you can call out to him by name like a friendly old pal—you might even be able to get a photo with him.