Most upcoming seniors have their summers lined up with college tours from around the country. My summer 2017 didn't quite go as planned and by August the only college tour I had taken was a self-guided tour of my hometown university. Was I nervous about not taking a single college tour? Yes. Did I stress about it for the next four months? Absolutely.
To say high school will be remembered as the best time of my life would be a stretch.
I am a perfectionist and that got in the way of the many "typical" memories people my age made. My experience was fine, but I did everything I was supposed to do, all the time. By the end of high school with my 3.9 GPA, 27 on the ACT, perfect attendance record and role as senior class president–I ended my senior year 100% burnt out.
I struggle with severe overthinking, sometimes to the point of severe anxiety.
Depression crept into my senior year in the worst way possible: grief, rejection and fear of missing out. In my personal life, I had a lot going on and with the weight of picking my next four years and tuition money riding on my shoulders, I almost collapsed.
Since actual tours were out of the picture, my parents and I took the next best option: watching an unhealthy amount of virtual college tours on YouTube. After back-to-back tours of some of the most boring and cold colleges in the nation, my YouTube rotation finally showed me the warmer schools. I started touring FSU. The mossy oak trees, the brick castle classrooms, the undeniable sport's history…FSU looked better than I had dreamed of. My mom grew speechless, my dad seemed impressed with the tuition cost and I fell in love. For the next few weeks, my infatuation slipped away and my senior year pressed on. All fall and winter I applied to multiple "safety" schools around the nation. By spring, the acceptance and rejection letters started to roll in.
I never truly had a list of where I wanted to go because I always felt I was going to get into one particular school as I had planned out my entire life. Once I got that rejection letter in March, I knew I had to take a step back and chill out. I made a change.  
I gave myself a deadline for my decision: May 1st.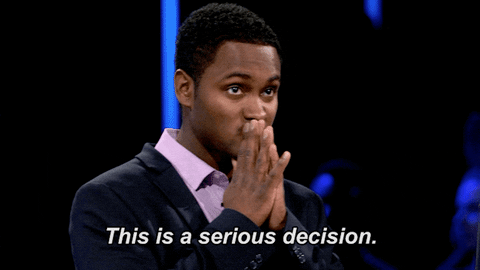 The same deadline for every college I got accepted into. As someone who came across as the typical, not-so-spontaneous teenager, and I was going to an in-state school like everyone else. I wanted my decision to even be a shock to myself, so I challenged myself to not speak of my gut instincts until the time came. Meaning no research on the five schools I was choosing between. 
Late April came way too quickly, and that meant the day I had to decide did too. I was tired of being an overachiever, overthinking every situation and doing only was expected of me. For the first time in my life, I made a decision completely for myself and 100% off of impulse.
I spent so much time trying to excel at everything that I never truly allowed myself to have fun. So, my new idea of fun was making a major life decision with no logical thought to it. The next day I woke up and I decided to do it, I chose to go to Florida State University because why not? Before attending FSU, I had never stepped foot in Tallahassee. But now, I was going to live there.
Even though the campus lied 500 miles away from home, I felt ready.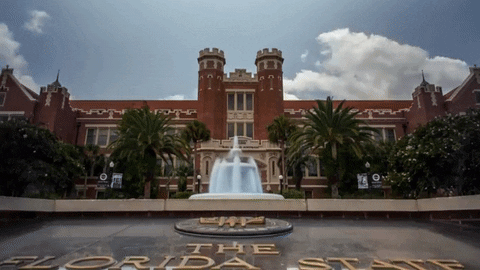 Even though I didn't know anyone there, I felt excited. That one decision based on a virtual tour, which I later came to find out didn't show the demolished student union, became the most eye-opening decision I have ever made. Tallahassee is nothing like the small Tennessee town I came from. The school and the surrounding area are diverse. I still don't remember why Florida State or how it came to my mind, but hopefully one day I will figure it out. However, the decision taught me to embrace who I am: Someone who makes a life-changing decision based on how pretty Wescott Fountain looks in a filtered video.