After finishing my second year at FSU, I can tell you that there is no stadium in which I'd rather sit perched on the edge of my seat waiting for Chief Osceola and Renegade. Florida State is home to years of memories, traditions, and lifelong friendships just waiting to be formed. The only thing standing in your way? The UF acceptance letter your mom opened before you got home. Recycle that shit. Or if you live in Florida, wait for your local ban burn to lift, and use it as kindling in a marshmallow roast. Either way, Tallahassee is the place to be.
Show your whole campus just how much you despise FSU's rival university.
Keep reading for eight reasons to choose FSU.
1. Seminole Spirit
Nothing beats the roar of Doak Campbell Stadium on game days. The world-renowned Marching Chiefs bring the purest and most beautiful sounds to our campus and, most recently, to Paris, France where they performed in commemoration of the 75th-anniversary parade of the D-Day invasion. Seminoles won't forget their experiences celebrating FSU traditions on game days. From Chief Osceola and Renegade taking the field to the legendary Chiefs' Campus Crawl, Seminole football creates memories. This camaraderie exists both on and off the field too. From the moment you tour campus until you turn your tassel, you immerse yourself in the loving and welcoming Seminole nation. "I felt right at home when I toured FSU, and I just didn't feel that same way when I toured UF," said Coral Jarvis, a soon to be FSU grad. If you want to talk crap about Taggart, don't even bother. I'm fully aware that the Seminoles have had a few rough years of football, but that doesn't diminish the amazing accomplishments of our other athletic teams, with FSU earning 17 national championships in nine sports. Most notably, the 2018 NCAA Soccer and Softball championships, and the 27 ACC team championships earned by FSU in the past six seasons. So maybe we're not a football school anymore, but we're still pretty incredible.
2. Overall Aesthetic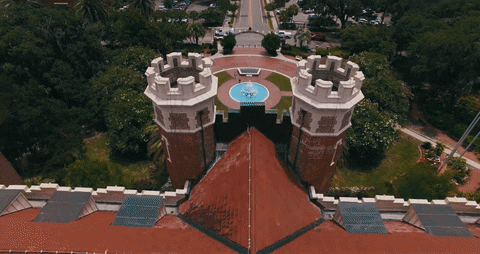 Individually, blue and orange deserve their place on the rainbow. Together, they make Gator fans look like they bought all their merch at the closing sale of a Party City. "UF calls their school a swamp and it sure as hell looks like one," said Grace Hunziker, a junior at Florida State. I hate to be the one to say this, but UF's campus is kinda fugly. On the contrary, in the heart of an ever-changing city lays Florida State's 489 acres campus. Adorned with stunning fountains (or swimming pools on special occasions), plenty of stunning oak trees across campus perfect for hammocking and dozens of beautiful brick buildings that contrast the lush green flora. This treasure trove of picturesque places leave students, staff and visitors stunned in every season.
3. Parking
College students are broke. So a university where students pay nearly $22,000 a year charges an additional cost to park their car on campus and still doesn't have the parking capacity to reflect their student population? Foul. FSU's parking is undeniably limited, but at least we don't have to pay to park where we pay to study. Not to mention, UF makes its students pay for tickets to home sporting events. Once again, absolutely foul. "If the University of Florida is chicken nuggets, then Florida State is dinosaur-shaped nugs from Chic-Fil-A. That's just facts. How does one even compare god-level excellence to pitiful mediocrity?" said Nina Bodony, a rising senior at FSU. Honestly, I can't disagree.
4. Tallahassee vs. Gainesville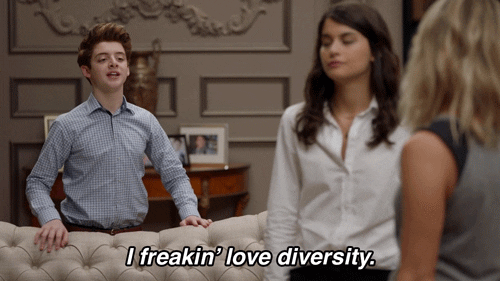 Demographically, Florida is a shit show, with no exception to Gainesville. According to the most recent Census, the swamp city is roughly 65.9% white/Caucasian while Tallahassee is nearly 35% Black or African American. Gainesville also has a higher percentage of its community living in poverty than Tallahassee, with almost a 6% difference. Outside of these statistics, Tallahassee is a better college town overall. "Not only is our campus Hogwarts-level beautiful, I feel a real kinship within the community FSU actively strives to create; from rallying at the capital and marching for gun control, to chilling on Landis Green. Also, we have a campus in London, so we win," said Kara Grozan, a recent FSU grad. With UF's subpar nightlife, any Seminole knows that Tallahassee radiates a stronger sense of community that Gainesville.
5. Top-Ranked Programs
Not only does FSU have a more compelling financial profile, but the academic diversity of this campus promises an all-encompassing college experience. U.S. News & World Report's, "Best Graduate Schools," 2018 edition ranked the School of Information's school library media program No.1. Variety lists FSU's College of Motion Picture Arts as a globally ranking film school. Additionally, Florida State houses a nationally ranking Musical Theatre program. Not to mention the College of Criminology and Criminal Justice ranking No. 1 in the nation for faculty research by The Journal of Criminal Justice Education. While UF does have several nationally ranking programs, the majority revolve around the business and engineering field. FSU managed to build a strong campus of multicultural students and staff that thrive in multiple areas of study. FSU's academic excellence spans across 16 colleges and more than 300 degree programs. While UF offers this same number of colleges, FSU expanded into a more diverse academic profile for students to experience a change of perspective, philosophy and lifestyle in their years at Florida State. "UF and FSU were my top two schools but FSU's beautiful campus and amazing arts programs were the tiebreakers for me," said Rave Saine, a junior a FSU. As a student who fell in love with the strong liberal arts programs in search of a major, FSU allows the artist in your soul to grow and explore.
6. Notable Alumni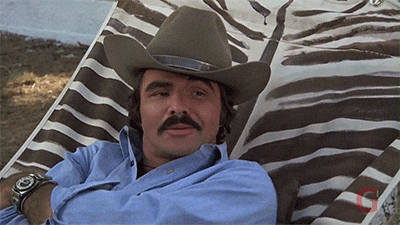 The alma mater for notable alumni, FSU was once home to the decorated screenwriter, director and producer Barry Jenkins, songwriter and film score composer Jim Morrison, television director and film producer Burt Reynolds (pictured above), as well as comedian and television producer Cheryl Hines. Furthermore, FSU is the stomping grounds for what Rolling Stone in a 1997 article called, "the top partyer at the number one party school in the country." Bert Kreischer continued after his time at FSU to be a successful standup comedian, podcaster and published author. The University of Florida does have some impressive alumni too. The perpetually sweaty and terribly homophobic Marco Rubio graduated from the swamp in 1993. This proud former Gator served several terms in the U.S. Senate and unsuccessfully attempted a presidential run. Josh Kesselman, the founder of RAW, an American brand of vegan rolling papers, studied accounting at UF before starting his very profitable business with just $500. UF still shamelessly clings to Tim Tebow like a sinking life raft. He played for the Gators for four seasons in the early 2000s. It's not that deep.
7. Student Union
Although our student union has been under Construction since the Bubonic Plague, a student-run programming board Club Downunder strives to bring both local and globally known musicians and comedians to stages here in Tallahassee. Our student body has been brought together by the incredible student staff of this organization. CDU brings countless artists to Tallahassee including Chance the Rapper, Car Seat Headrest, Tank and the Bangas, Watsky, Mitski, Karamo Brown (Queer Eye host and FAMU alumni) and Brandon Stanton (founder of Humans of New York). CDU also hosts a slew of events across campus that are open to the entire student body: open mic nights for stand-up comedy and music, swing dancing lessons and jams, classic condom bingo nights and annual Spring Fling carnival on the green beside Doak.
In comparison to the plethora of wonderfully talented individuals FSU welcomed to campus, UF brought two notably ratchet conservative speakers to Gainesville: Richard "I'm a white supremacist" Spencer and Donald "my daddy bought my plane ticket" Trump Jr. These speakers were met with intense backlash and protests, and yet they managed to weasel their way onto campus by threatening lawsuits and throwing a first amendment temper tantrum. FSU would never. Needless to say, CDU propels FSU to new depths of student involvement. They have been enriching the lives of Florida State Seminoles since the mid-60s and aren't being held back by COVID-19 either. Club Downunder continues to provide FSU students with digital content, like collaborative Spotify playlists, podcast interviews with students and famous artists, a social-distancing silent disco, Buzzfeed Quizzes and live comedy specials. CDU, you constantly amaze us and UF has nothing on you.
8. Night Life
https://www.instagram.com/p/B2cNgnOHiww/
Plenty of college-ranking magazines label FSU as a big party school, and they're certainly not wrong. In addition to the large Greek life presence on campus, when FSU students chill at a plethora of bars, clubs and common-era speakeasies in dingy seafood restaurants (looking at you, Bird's). Tallahassee has Pot's, Recess, Baja's, Derd, The Strip, Stetson's, The Moon and a thriving college town with tons of cute family-friendly restaurants for parent's weekend. "The student life and location of FSU is so much better than UF. When you're at UF, it feels like you're in the sticks," said Maria Molero, a rising sophomore at FSU. UF, on the other hand, buses their Greek life students to Tallahassee for their date functions. Gainesville has Satchel's pizza place, quite literally a dump, that serves delicious pizza, nonetheless.
If you want four years spent studying with a decorated group of educators and mentors, four years of jumping in fountains and ogling golden retriever puppies on Landis Green, four years of falling in love with the most beautiful campus you will ever set foot on, then choose FSU.
Still at a loss for a decision? Find out here if you belong at the University of Florida or Florida State University.