Electric Daisy Carnival: A day full of neon colors, hanging out with your closest buds and rocking out to the latest songs to hit the electronic dance music scene. EDC is a music festival that originated in Los Angeles, Calif., and now it's not only grown across the country — like in Las Vegas and New York City — but it has also spread its festivals abroad to the UK. The festival is a day of fun and imagination, and it has featured big names like David Guetta, Swedish House Mafia and Afrojack. If you're looking to hit up EDC this summer, here are the top 5 do's and don'ts from EDC attendees.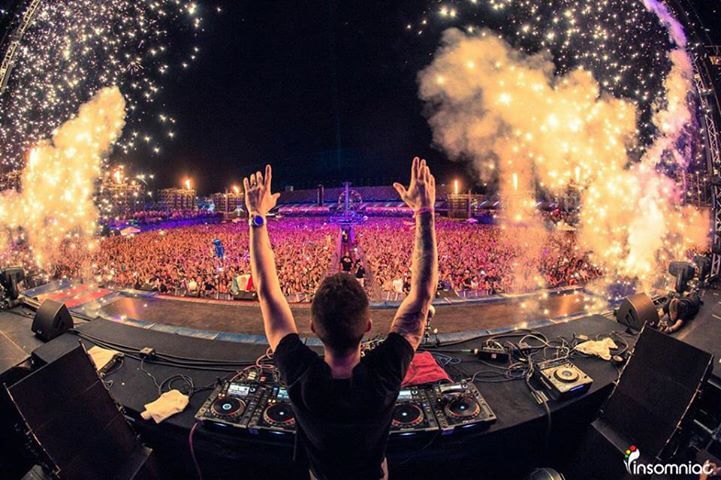 image: EDC's Facebook page

When it comes to EDC, too much neon isn't enough neon. EDC is all about dressing funky, so don't be afraid to sport your favorite neon top with some crazy cut-outs. Anything with floral or that is sparkly/glittered (think Ke$ha) works too. Rabia Maharaj, student at Adelphi University, is a first time EDC go-er at CitiField. He adds, "Don't wear jeans, wear shorts. And make sure to have Kandy bracelets to trade." (see:
http://www.urbandictionary.com/define.php?term=Kandi
)
2. DON'T: Wear flip flops or sandals
I know, I know- it's summertime. It's hot and you'd probably prefer to wear a beatup pair of flip flops, BUT it gets crowded at EDC and people are bound to bump into each other. Save your feet the pain and don't wear open-toed shoes.

3. DO: Remember the EDC essentials
One festival esential that is easily forgotten: chapstick! Everyone knows how annoying sunburned lips become with no lip balm in site. Don't leave your cellphone in the car. If you want to break from the group, or lose someone to the crowd, cellphones are an absolute must. You'll want to see the bands and festival goers of course, so don't forget sunglasses. Oh, and glowsticks are great, too!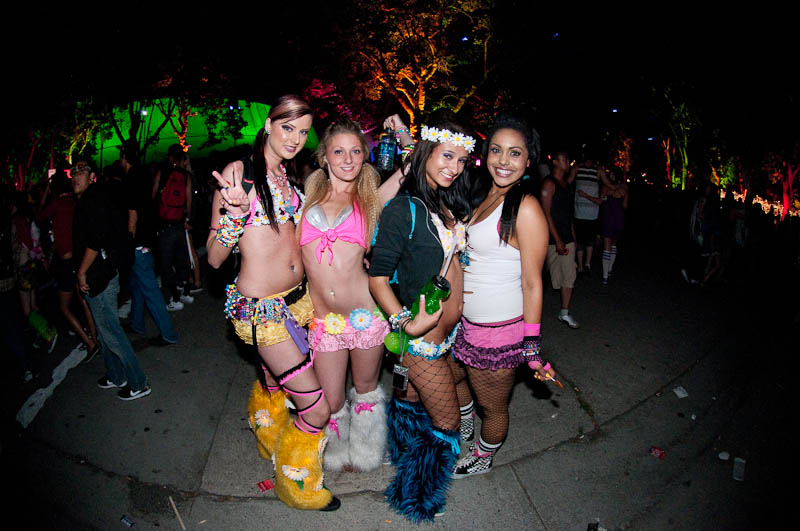 image: blogs.laweekly.com
4: DON'T: Bring a bulky bag
EDC is the time to downsize! Bring only the essentials (see #3) and your wallet and tickets. Backpacks bigger than 12" x 12" aren't permitted, along with outside food and drinks (bummer, I know).
5. DO: Expect it to be crowded
Some words from a past EDC attendee, Rabia Maharaj, student at Adelphi University, "Expect it to be super crowded and expect people to push through the crowd to get to the front of the stage … Make sure you're early to get a good spot close to the stage, especially if it's a music artist you love." Even though the festival is going to be crammed full of people, it's part of the experience- dance your a** off and have fun!
Check out EDC's official trailer here:
thumbnail image: nytimes.com