Congratulations, you made it to Spring Break! Pat yourself on the back and get ready to relax because you deserve it. Whether you spend it partying away till the break of dawn or simply recharging at home, music makes a difference. A solid playlist can make any good time even better. Listening to music can light up any mood and what better way to explore new songs than on Spring Break?
Here's 10 Songs You Need to Include in your 2022 Spring Break Playlist.
---
1. "Thunderclouds" (Lost Frequencies Remix) by Labrinth, Diplo, and Sia (LSD)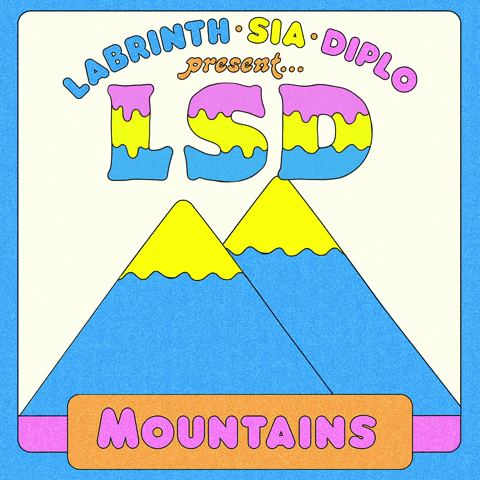 Thunderclouds, a solid banger by LSD: Labrinth, Sia and Diplo. Starting out slow, but picking up its pace about halfway through, building up to a euphoric crescendo. This song elevates you to another level. Whether at a pregame, beach, concert or if you just need a good pick me up song, this Thunderclouds remix creates an atmosphere like no other. Few songs build up and energize you like this one. Give it a listen, add it to your playlist and share with your friends.
2. "Shots" (Broiler Remix) by Imagine Dragons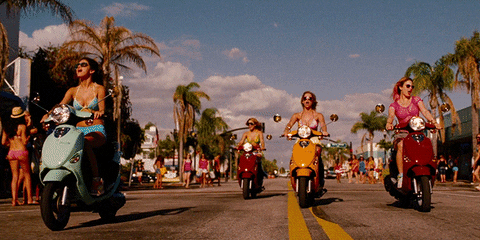 If you want good vibes, check out this song. The relaxing rhythm combined with an energizing violin drop makes this song perfect for a nice, serene walk. Released over five years ago, this song still slaps. The way Broiler incorporates different layers of sounds in its melody and bridges creates energizing beats that light up any mood. Dance your way through Spring Break with this Broiler Remix of Imagine Dragons' Shots.
"Shots is a song that I have listened to for years to get myself pumped up. As a competitive figure skater it's really important to get in the right headspace with the right music. This song always made me feel confident and powerful and ready to perform the best I could," University of Southern California sophomore Jocelyn Song said.
Imagine Dragons, an American pop rock band, created this genius of a song. The band consists of the lead singer Dan Reynolds, guitarist Wayne Sermon, bassist Ben McKee and drummer Daniel Platzman. The lyrics tell about overcoming personal adversities and living a life full of regret before coming out on the other side. This contradiction between the dark lyrics and the light music make this song even more attractive. These catchy beats will make anyone want to get up and move.
3. "Hear me Say" by Jonas Blue and Léon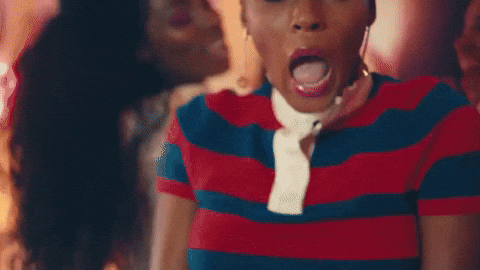 Created by the English DJ and record producer Jonas Blue and Swedish singer Léon, this song will make you want to get up and dance. Good vibes and happy beats, in other words, a perfect song for spring break. As a working college graduate, the opportunity to spend a whole week on break will rarely present itself post-graduation. That said, take advantage of this break now while you can. Add this song to your playlist and dance the day away.
4. "Waves" (Tame Impala Remix) by Miguel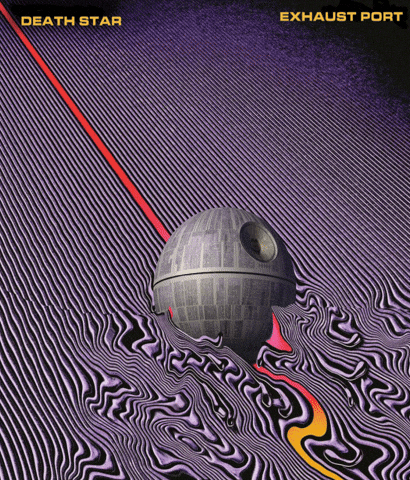 This pop and R&B song will make you feel as if you float on clouds. Perfect for naps in the sun, reading a book or enjoying the company of good friends during a sunset hangout. Tame Impala, also known as Kevin Parker, an Australian multi-instrumentalist, created this remix of Miguel Jontel Pimentel's song. Miguel, an American singer, songwriter and actor, started his music career at age thirteen. This song mixes sensual tones with psychedelic bass riffs, creating wave-like sounds. Waves that will make you wish Spring Break lasted forever. But fear not, by listening to this song, Spring Break will live forever in your mind.
5. "Runaway (U & I)" by Galantis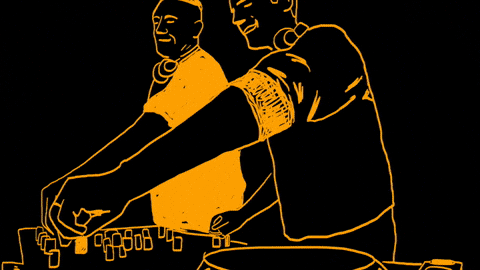 This Swedish banger excites everyone at all times. Most people know the words and can enjoy the song. Made by the Swedish electronic dance music production, songwriting and DJ duo, Christian Karlsson and Linus Eklöw that make up Galantis, their songs never disappoint. Whether you sing along to the "You and I" beat, or dance to the drop, Runaway will cheer up anyone that hears it. Listen to it while spending time with your friends, when you go for a walk or when you workout. "Think I can fly", makes a perfect phrase to repeat to yourself when going for a run to get that energy flow going.
6. "Moth to a flame" by Swedish House Mafia and The Weeknd

Created by popular R&B artist The Weeknd in collaboration with the house music group Swedish House Mafia, this song slows down the tempo and fits a more chill occasion. Although its beats seem slow in the beginning, it picks up the pace as the song goes on. One of the better collaborations in 2021, Moth to a flame will make you want to go on road trips with your friends, run on the treadmill during your workout or turn up the volume at a party. In other words, a perfect song for whatever you choose to do on your Spring Break. If you pursue dance and look for a song to improvise to, give this one a try.
"The Weeknd and Swedish House Mafia are some of my favorite artists ever. When this collaboration came out I dropped everything I was doing to give it a listen. Safe to say it is one of the most played songs on my playlist," University of California Los Angeles junior Sally Olsen said.
The Swedish House Mafia (SHM) house music supergroup consists of the three members, Axwell, Steve Angello and Sebastian Ingrosso. Officially formed in 2008, SMH broke up in 2013. But fear not, the group reunited in later years as if they never left. This collaboration with the Canadian singer-songwriter, the Weeknd (Abel Makkonen Tesfaye) left many people speechless (in a good way). Hopefully it will do the same to you. Definitely worth giving it a listen.
7. "Poolside" by BAYNK
BAYNK, the New Zealander Jock Nowell-Usticke, made this masterpiece of a song. As the name states, you can enjoy this song by the poolside or anywhere. 120 beats per minute makes this song very danceable for those of you who like to do so. If not, it also works as a good song to play at kick back occasions with friends. If your Spring Break ended by the time you read this and you prefer listening to music while studying, try to do so with this song. Listening to music while studying can actually help reduce stress and anxiety.
"My best friend showed me this song at a pool party a while ago, and I've basically been listening to it ever since. Everyone who wants some good vibes and energy should listen to this song, especially during Spring Break," University of California San Diego junior Nicole Andersen said.
This electro-pop song works so well on your Spring Break playlist because of the chill rhythm, sensual synths, laidback beat and catchy lyrics. BAYNK wrote this song while sitting next to his friends' pool, worrying about whether or not he would find someone right for him. Subtle instrumentals and warm melodies, giving eternal summer vibes, what more can you ask for on Spring Break?
8. "Firestone" by Kygo ft. Konrad Sewell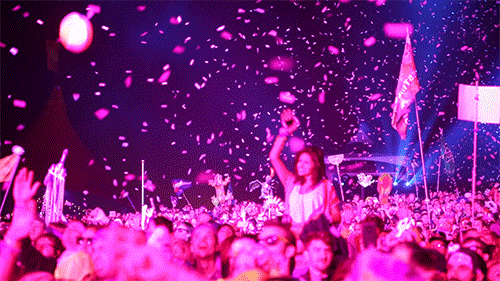 Created by the Norwegian singer, songwriter and DJ Kygo, in collaboration with Konrad Sewell, this song needs a spot on your Spring Break playlist. Similar to most songs mentioned above, this one will put a smile on anyone's face. Play the song, close your eyes and enjoy the fantastic fusion of the rhythm and lyrics. As the lyrics state, this song will not only light up your mood, but your day. Not everyone gets serotonin from every song, but this song guarantees a smile on your face.
"Few days go by without me listening to Firestone. It puts me in a good mood during bad days and makes me feel even happier on good days. I feel like it is such a good song to add to your Spring Break playlist because it fits all occasions, and you rarely get tired of it," Syracuse University freshman Phoebe Powell said.
Conrad Sewell came up with the name of the song when driving past a big sign for the tire company "Firestone" on his way to Venice. This tropical house song gives off relaxing yet inspiring vibes as the lyrics sing about turning love into firestones, consequently lighting up the world. If you enjoy watching music videos, you should check out this one. In the music video, a guy bumps into a young woman who seems to want to kiss him but walks away. For the rest of the video, the viewers see the guy as he follows her through different doors that open to different locations, in some of which you see Kygo playing music.
9. "Jubel" by Klingande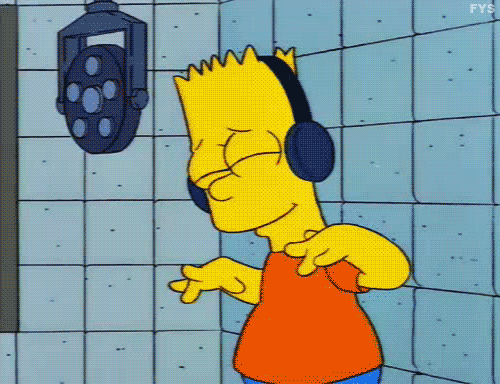 While released back in 2013, this song never gets old. Although Klingande means chiming in Swedish, this DJ and tropical house producer grew up in France. Jubel delivers typical deep house music combined with passionate vocals. This song exists for those who want a smooth groove and relaxing, comfortable sounds. If you like to read with music in the background, this song will cater to your needs. Written in the key of C major, the catchy beats will get stuck in your head and pump you up on any given day.
10. "Desire" (Gryffin Remix) by Years & Years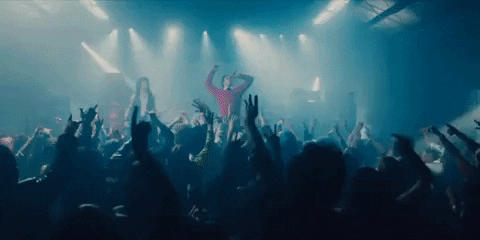 Another banger of a song, but this time a remix of Years & Years' song Desire by the talented American musician, DJ, songwriter and record producer Gryffin (also known as Dan Griffith). You can play this song in the morning if you need a boost of energy to start off your day or add this to your party playlist for a good time. And for all the USC Trojans out there, did you know Gryffin graduated from USC with a degree in electrical engineering? Fight on or fight the f–k on (FTFO), as they say at USC!
"Trojans are always proud of USC alumni, Gryffin being a perfect example. I was just in Cabo, Mexico for my Spring Break and saw him live. He is such a talented DJ and this Desire remix is just one of the many amazing works of his," University of Southern California sophomore Isabella Green said.
This feel-good track will without a doubt put you in good spirits. Use your Spring Break to recharge, relax, make good memories and overall enjoy yourself and the time away from college. Gryffin's remix of Desire will allow you to do this. Playing this in the background of your break will make you feel as if you exist in a music video. This 122 BPM song, with its active track and dynamic range, energizes you and makes for the perfect song to dance to.