At the University of Southern California, dreams come true, especially at the Thornton School of Music. As Southern California's oldest continually operating arts institution, they know all the ins and outs of the music industry. With opportunities like playing with the Rolling Stones, industry connections and traveling internationally to perform, USC's Thornton School of Music gives you the experience of a lifetime. These professors stand out by taking their music expertise and creating an exceptional experience and mentorship for their students.
Meet these 10 inspirational music faculty who help your music career dreams happen.
1. Jo-Michael Scheibe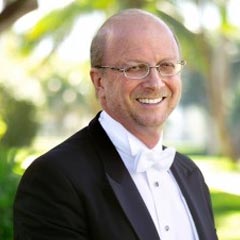 Music serves as a tool for expression and Professor Jo-Michael Scheibe wants all of his students to have the opportunity to express themselves through the art of music. As the chair of the Thornton School of Music's department of Choral and Sacred Music, Scheibe makes plans for his students to have extraordinary experiences from collaborating with The Rolling Stones to traveling to Bangkok to perform. Scheibe has a passion for music and teaching, something he's pursued for 47 years. "I don't think I could do anything else besides be a musician and work with students," Scheibe said. He values music for its collaborative efforts as well as its push towards inclusion at USC. "I think that music education opens up team building no matter the subject. Driven by team concepts and people working together and people making art," Scheibe said. USC professors like Scheibe want to see every student succeed.
2. Patrice Rushen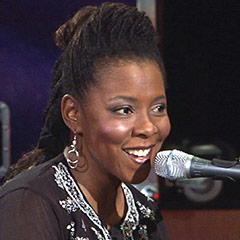 No one loves music and music education quite like Professor Patrice Rushen. As an award-winning composer of symphonic music, she has received an Honorary Doctorate of Music degree in 2005 from Berklee College of Music for her outstanding contribution to music and culture. "I think education is important, period. Education of any kind opens the door to an expanded experience and awareness," said Rushen. She teaches in the Popular Music program, a relatively new program at USC. Rushen gets the opportunity to support some of the most talented and motivated musicians in the country. Passionate about music education, Rushen is an activist for affordable education, especially at USC. "This [affordable tuition] as a priority, is especially important in the area of Popular Music as so many of our students are faced with incredibly unfair challenges financially to stay in school!" Rushen said. If you want to become an accomplished musician, try out a class with Professor Rushen.
3. David Arnay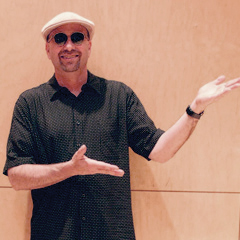 Love music but not a music major? Don't fear! Professors like Professor David Arnay have classes open to all majors to experience the art of music and learn special talents. "[W]orking primarily with students who are not in the jazz major…brings me into contact with songwriters, scientists, philosophers and other brilliant and curious young people who love music but are on a different career path," Arnay said. He specializes in Jazz Studies and Popular Music at USC and is a highly thought of pianist and composer with his discography including Daddy's Groove, Tell the Truth, Blues…and then Some, and Eight. "Besides the many rewards of working with the students, my faculty colleagues are all amazing musicians and people; it's an honor to be part of this community," Arnay said. USC fosters a tight-knit community where students and faculty alike can support each other to reach their goals.
4. Cristian Grases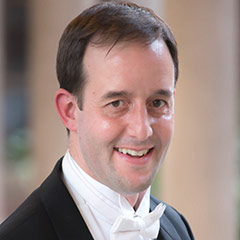 An award-winning conductor and composer, Professor Cristian Grases loves to share his experiences and knowledge with his students, whom he learns just as much from. "We have really good students and musicians. The process of teaching is more a process of learning together; we create a community where we discover things about music together," Grases said. After joining USC's Thornton School of Music in 2010, he became an associate professor of choral music and conductor of the USC Thornton Concert Choir. Grases values the importance of team building and networking through music. "The study of music can be a lonely road and we think it's really important to connect to larger teams. The more we do this as humans the easier it is to understand each other and reduce tensions," Grases said. Elected to the Board of Directors of the International Federation for Choral Music in 2008, Grases also became the founding Artistic Director for the Esperanza Azteca Los Angeles Orchestra and Amazonia Ensemble.
5. Nick Strimple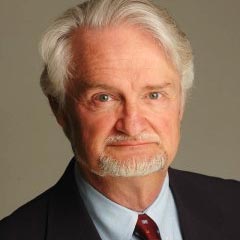 USC is all about supporting students to achieve their dreams and goals and that begins with the faculty. Professors like Professor Nick Strimple constantly offer their advice and support so that students can become as successful as possible. "[Dr. Strimple] was a mentor about my love for law and jazz, he was a good balance of support," said former USC music student Kate Crellin. Outside of teaching Choral Music at USC, Strimple has conducted some of the most prominent ensembles like the London Symphony Orchestra, the New York Oratorio Society and the Prague Radio Choir. But it doesn't stop there — Strimple has also worked on projects with people like Frank Sinatra and Rod Stewart. Though he is most known for his work with music related to the Holocaust. Lecturing on the subject at universities like Yale and Oxford, Strimple has presented concerts at national conventions of the American Musicological Society and the American Choral Directors Association.
6. Tram Sparks

With a passion to see students succeed, Professor Tram Sparks puts in 110 percent. "It's very rewarding for me to help each student find, develop and refine her/his/their individual "voice" as musicians, and to encourage students to use their gifts to make a difference," Sparks said. Not only does Sparks hold a Doctor of Musical Arts in Choral Conducting from Yale University, but she has been awarded a Merit Award for Teaching and Creative Activity by Temple University and an Edward Stanley Seder Scholar by the Yale Institute of Sacred Music. Sparks also has a passion to see all students become well-rounded and prosperous. "I am continually working to clear a wider and more level path for the next generation of women in choral music and conducting … a path that is open to and belongs to all gifted musicians, regardless of gender or identity," Sparks said. Sparks wants to see every student develop into a talented, passionate musician.
7. Brian Head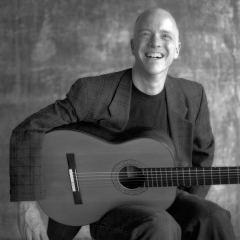 Do you think you're doing a lot? Just look at everything Professor Brian Head has on his plate at USC: Assistant Dean for Curriculum, Associate Professor of Practice and Director of Undergraduate Music Theory, Classical Guitar and Composition at USC Thornton School of Music. On top of that, Head was voted Outstanding Thornton School Graduate of 1991 and the USC Gamma Sigma Alpha Professor of the Year in 1999. Head has played music everywhere from Merkin Hall in New York to Phillips Collection in Washington, DC to Tokyo and even Dubai. After a six-year run as the president of the Guitar Foundation of America, he was elected as the GFA's first artistic director. Want to see Professor Head in action? You're in luck — Head performs as a soloist and collaboratively with music groups like the Los Angeles Philharmonic, the New World Symphony, Le Rossignol, inauthentica, Jacaranda and Xtet. So much for "those who can't do, teach."
8. Peter Erskine
A jack of all trades, drummer, composer and author Professor Peter Erskine has two Grammy's under his belt. He has also been featured on over 600 albums and scores. He has played with artists like Joni Mitchell, Stan Keaton and Diana Krall. Erskine has a passion for music and wants to share that with his students. "[S]cience shows that all of our brains benefit from exposure to music (at any age). Music expresses the inexpressible," Erskine said. He has received an Honorary Doctorate of Music from Berklee College of Music in 1992 and is a 10-time winner of Modern Drummer Readers' Poll Best Jazz Drummer Award. On top of that, he has completed musical scores for A Midsummer Night's Dream, Hamlet and King Richard II. Erskine believes in his students' ability to become successful musicians. "Our students of yesterday are the musicians who are making music today in the studios of Hollywood and on the stages of the world," Erskine said. He also wants other people outside of USC to experience the joy music brings through his creation of a line of IOS play-along apps.
9. Robert Reynolds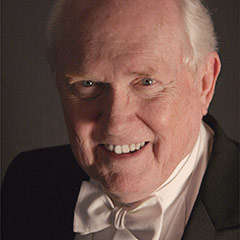 Looking for someone who values the importance of music education? Professor H. Robert Reynolds truly appreciates music and music education. "There are two kinds of knowledge, objective knowledge like math and science and intuitive knowledge, that's where music comes in. It tells you why something is beautiful or how you know you're in love with someone," Reynolds said. Music is not just about the technicalities either. For Reynolds' wind ensembles, he values input from his students whom he learns from every day. Reynolds got conducted to the American Classical Music Hall of Fame in 2019. He also received an Honorary Doctorate from Duquesne University. He has also conducted at places all around the world like Carnegie Hall, Disney Concert Hall, Maggio Musicale in Florence, Italy and the Lucerne Festival Hall in Zurich. Reynolds has extensive experience with music and shares his knowledge with curious, motivated students every day.
10. Bill Biersach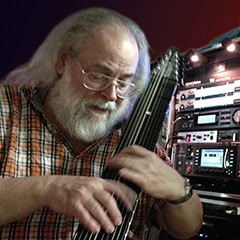 Any class has the possibility of being boring, but not classes by Professor Bill Biersach. In 1988, Biersach created what became one of the Top Ten Classes at USC in 2012: The Beatles: Their Music and Their Times. The following year, he created another incredibly popular class at USC, Classic Rock: Popular Music of the Sixties. Today, Biersach conducts seminars titled Iconic Figures of Popular Music which focuses on the careers and music by musicians like Bob Dylan, The Doors, The Grateful Dead and Frank Zappa. So popular among students, Biersach was voted 1997's USC Gamma Sigma Alpha Professor of the Year Award. Biersach keeps it exciting for students to learn about music and its impact in the past and today.
Calling all music students and faculty, register for The 2020 NAMM Show today! When you sign up for GenNext, faculty and students can network with music pros and hundreds of music companies. Not to mention, you'll gain exclusive access to once-in-a-lifetime concerts including the iconic Sarah McLachlan and Bobby McFerrin!
This post is sponsored by The NAMM Foundation.