Imagine having a paper to write and being held to a strict deadline. Scratch that, imagine having two papers, a presentation and final exams to study for simultaneously, all with strict deadlines. Unfortunately, any apartment or dorm residence hall seems too loud to focus and get any work done. Everyone finds themselves in this situation at some point during their college career. Why not prepare early and find your favorite places to get work done ahead of time?
Read on to discover the best study spots at Temple University.
1. Paley Library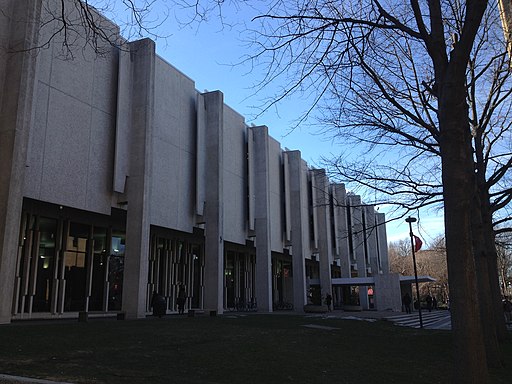 Within the heart of Temple's campus, the Paley Library stands out. Located straight across from the Bell Tower and surrounded by Beury Beach, this library provides an oasis for students to escape the hustle and bustle of Temple's campus. The library has many study spots within it; however, students tend to go to the 2nd floor or the basement for the best work environment. "The 2nd Floor of Paley is my go-to study spot on campus because it's quiet, the people are considerate of others and the library is nearby Richie's, where I can get food and coffee," Temple University sophomore Mark Salley said. Although the Charles Library plans to replace Paley soon, Paley goes down in Temple University history as one of the most popular places to study on campus.
2. TECH Center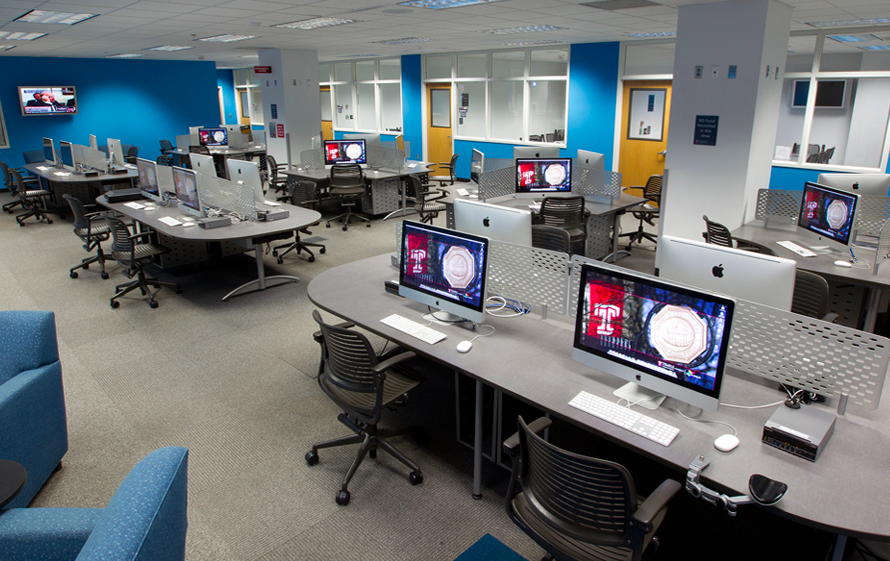 If you find yourself drowning in school and contemplating spending the entire day or night doing your work, then camp out at the TECH center. The TECH center provides students with every possible tool needed to complete their work and stays open 24/7. The TECH center gives students access to IT specialists ready to answer any questions at the help desk. This study spot also offers Apple and Microsoft computers, printers and photo printers. Looking for a private room with a desk and monitor to crank out some homework? The TECH center's breakout rooms make this available. Students working on group projects or friends who get the most work done when working together reserve these spaces. "The TECH center breakout rooms are my favorite place to study because they provide the chance for me to hang out with my friends while studying," Temple University freshman Seth Carlson said. Although the TECH center seems crowded at all hours, the technology in the center makes it a superior study spot for all students.
3. 7th Floor of Alter Hall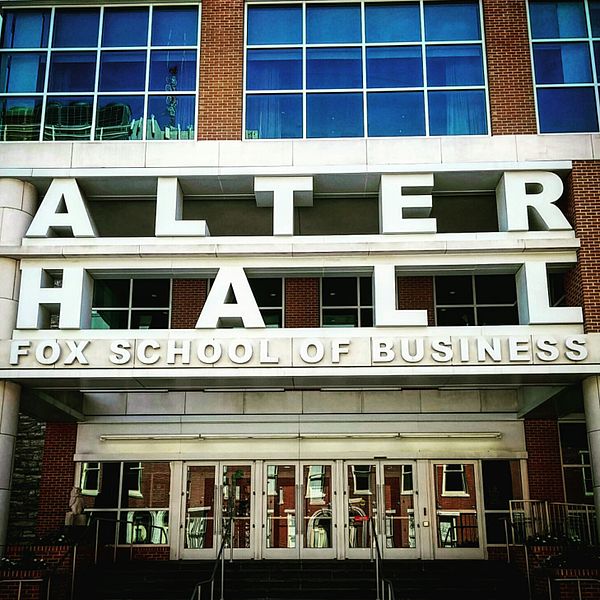 The 7th floor of Alter Hall acts as a hidden gem for getting work done on campus. This study spot provides a priceless view Philadelphia's Center City tall buildings and the various culturally rich neighborhoods surrounding Temple University. What better way to take a study break than glancing at a breathtaking city? The 7th floor of Alter Hall, full of couches and desks, makes this modern lounge area the perfect place to finish that paper. Although students in the Fox School of Business mainly use this space, this floor of Alter encourages productivity and views of Philadelphia that you won't found anywhere else on campus.
4. 3rd and 4th Floors of Tuttleman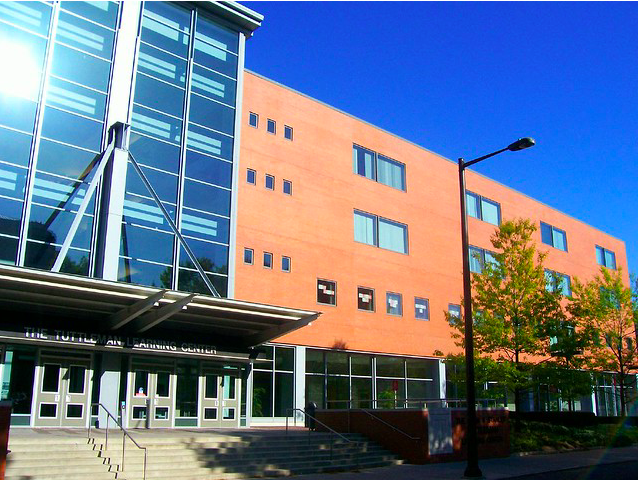 Many students have classes in Tuttleman Learning Center, but they don't know about the building's study spots. The 4th floor showcases a new lounge known as the Owl's Nest. The Owl's Nest features computers, a printer, long booths perfect for student collaboration and bean bag style chairs. The other side of the 4th floor contains a smaller lounge area complete with computers, a printer and a variety of chairs and couches with side tables. The 4th floor, or the top floor of the learning center, gives students the chance to look out and glance at a majority of Temple's beautiful urban campus while working. The 3rd floor also contains a small lounge area with desks for students to focus. No matter what task you have at hand, Tuttleman Learning Center 3rd and 4th floors provide the perfect place to get it done.
5. Saxbys in Alter/Speakman Hall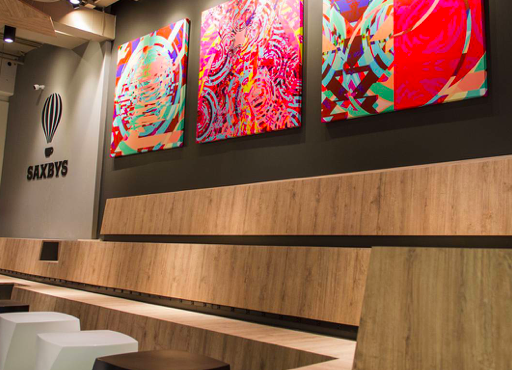 Are you the type of person who wants (or needs) caffeine in your system in order to give you the energy to start, and hopefully complete your work? Then study at the Saxbys coffee shop located on the first floor of Alter Hall. This Saxby's store recently became student run and all of the proceeds made go to charity. Between the good music playing and the great food and drink offerings, Saxbys makes for a great place to study. Stop by for your caffeine fix and your fill of music and productivity.
6. Lounges in the Student Center

Temple's Student Activity Center, the place where most students think anything but studying goes on, actually has exceptional study lounges hidden within it. With lounge areas that contain plenty of comfy couches and chairs, what else can students ask for? The Student Activity Center serves Starbucks drinks inside, along with delectable places to eat such as Chick-fil-a and BurgerFi to satisfy any hunger cravings during a study break. Centrally located on campus, all students should start taking advantage of the lounges in the Student Center, a hidden treasure.
7. SERC Atrium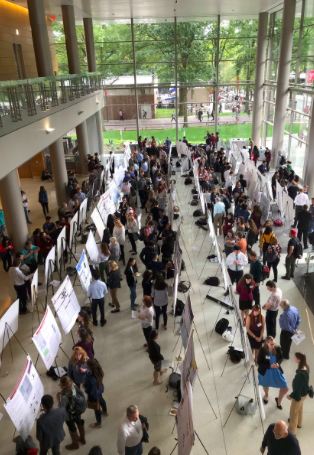 With a cafe and plenty of seating, students go to the SERC (Science Education Research Center) to sit down, grab a bite and get focused on any task at hand. The modern building offers technology specifically for engineering students not found anywhere else on campus. It also provides students with anything they might need for research papers. Not to mention, the atrium's glass walls motivates any student to work.
8. Beury Beach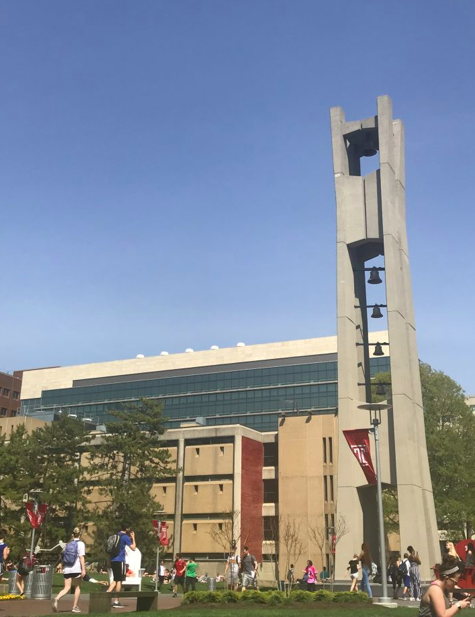 Finally, Beury Beach, the heart and soul of Temple's campus whenever the weather permits. The beach, as students refer to it as, serves as one of the favorite places for students to work. "I love studying on the beach because I like laying out in the sun and being around people who are enjoying the weather like I am while getting work done makes me want to do the same," Temple University freshman Kaila Morris said. With the community feel of the beach, Temple students get hours' worth of work done while enjoying the sun. This location even makes studying, dare I say, kind of fun.