You know those videos your teachers or professors throw on when they don't feel like teaching? From some guy named Ted? That guy isn't a guy at all, but a collective of some of the most brilliant minds in the world.
Read on to find out what TED is, what you can gain from TED talks and how you can get involved.
Breaking it Down: What Are TED Talks?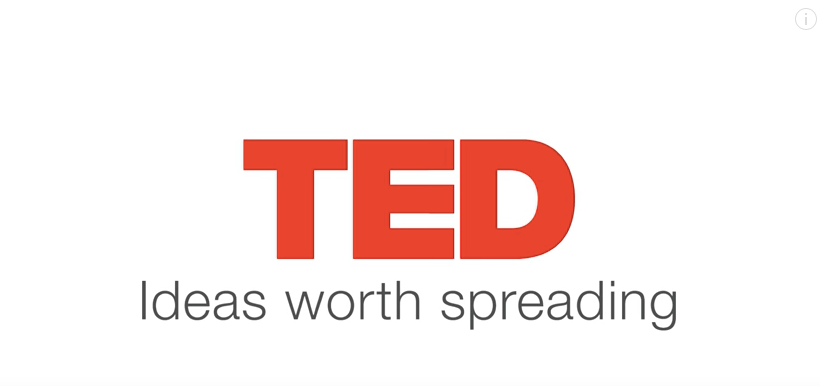 The organization TED, a nonprofit organization bringing fresh ideas, insight and education to people of all ages worldwide, created TED Talks. TED (technology, entertainment and design) encourages unity through diversity and promotes discussion among people of various religions, ethnicities, sexual orientations, political affiliations and so on. TED.com has transformed overtime into a database filled with powerful videos across multiple genres of thought. Interested in pressing world issues or want a good laugh? TED Talk videos provide anything from discussions on world peace to slap stick humor.
In a political climate that has pitted many college students against their peers who may share opposing views, the role of TED on campuses has reached a new level of importance. On March 23, TEDxFSU will host its annual event, bringing together speakers and performers from multiple ways of life: religions, ethnicities, political affiliations and sexual orientations together, to enlighten an audience in a spirit of education and respect.
Have a brilliant idea? Here's how to share it.
I got in contact with the Executive Director of TEDxFSU, Marina Schipani, and asked her a few questions regarding what the organization stands for and what they serve to provide for our students, faculty and community.
College Magazine: How would you describe the organization, "TEDxFSU"?
Marine Schipani: TEDxFSU is an independently organized TED-like experience dedicated to ideas worth spreading. The annual conference is in its eighth consecutive year. This year's theme is "Unity in Diversity." The event will take place at Turnbull Conference Center on Friday, March 23rd, 2018 from 1 to 5 p.m. It will feature a total of nine speakers comprised of FSU students, faculty and alumni along with three to four performers. TEDxFSU is dedicated to providing a platform for the phenomenal ideas present on campus and strives to cultivate a conference that promotes a sense of community.
CM: What do you look for in a potential TED Talk?
MS: We look for a strong idea that the speaker is passionate about. For TEDxFSU as well as TED the idea takes precedence. We seek ideas that we have not encountered before.
CM: Do you have advice for those who may want to produce a TED Talk some day?
MS: For those interested in participating in TEDxFSU as a speaker, I would encourage them to nominate themselves to speak. It will always be a no if you don't at least try. Think of an idea you are passionate about and speak to it.
The Takeaway
If you have an inspiring, informative, groundbreaking, or maybe even humorous take on the world we live in, do not hesitate to share it with anyone you can. Many probably share the same views but feel too scared to speak for themselves. If you relate, step out of your comfort zone and educate others.
Looking for some pro advice?
Mr. Brien Sorne, CEO of Alcom Marketing and the voice behind the Tallahassee Talks Radio Show, had the opportunity to participate in TEDxTallahassee's 2015 event. TEDxTallahassee operates as a separate organization from TEDxFSU but, however, works to produce the same effects through education. His speech holds the name: "Reinvention is the Source of Life and Love.
A magnificent story teller, Mr. Sorne grabbed the attention of every listener with his personal anecdotes, imagery and metaphors.
I spoke with Sorne about his experience and to give aspiring TED-Talkers advice on how to perfect such a speech.
College Magazine: Why and how did you write your TED talk?
Brien Sorne: I had a story to tell that no one else can tell.
CM: What did it mean to you?
BS: It was "wonderfully psycho-therapeutic."
CM: What did it feel like?
BS: Like singing naked for a marginally interested audience of people.
Find some inspo with these 10 Outrageous, Intellectual Ted Talks
TED strives to reach the mission of knowledge bringing people together. TED's mission is just that. If you think about it, each of us has the opportunity to find a connection through sharing ideas and knowledge. TED inspires their viewers to think openly and advocates sharing insight with others in order to create a more friendly and accepting atmosphere.
1. "Why the Only future worth building includes everyone" by Pope Francis
Almost one year ago, Pope Francis spoke at the TED2017 Conference, not only to his fellow Catholics, but to all of humankind. He called for "equality, solidarity and tenderness to prevail." Here lies the purpose of TED Talks since they started in 1984. And now, some 30 years later, these educational videos filled with inspirational amounts of intellect present themselves as more important than ever before. The weight of this single word gets overlooked in a world filled with distractions.
2. "3 lessons of revolutionary love in a time of rage" by Valarie Kaur
American civil rights activist Valarie Kaur brings me to tears with her poetic performance. She discusses what she calls "Revolutionary Love," using poetic language and the power of diction and performance to get her essential message across. Her passionate tone of voice will capture your attention and your emotions. She makes it especially hard not to cry when she herself starts crying, remembering how she bore her child. Here she describes love as a powerful force using the words "Bloody" and "Fierce" to truly capture its essence.
3. "The gift and power of emotional courage" by Susan David
Personal anecdotes, story-telling and emotional vulnerability pull in listeners in this talk. Within the first few minutes, Susan David, a psychologist who spoke at TEDWoman 2017, shared her personal stories that can apply to so many lives. She tells of her father's death, after suffering from cancer. She speaks of the denial she experienced and the struggles she faces to this day because of the tragedy. With controversy currently stirring throughout our country, using emotions to our advantage while sharing an important message and having our voices heard is crucial.
4. "My stroke of insight" by Jill Bolte Taylor
The most viewed TED Talk, named "My stroke of insight," by Jill Bolte Taylor posted in 2008, comes in at 21 million views so far. Taylor experienced a stroke and witnessed herself how her brain functions shut down one at a time. The most intriguing aspect of this speech, drawing the viewer in visually: the onstage appearance of a human brain. Yes, a real human brain which she herself holds in her bare hands (covered with gloves, of course, but still pretty cool, huh?)
5. "The Hunt for General Tso" by Jennifer Lee
Learn and laugh simultaneously on a "Hunt for General Tso" by Jennifer Lee. Lee takes the listener on an adventure through time, pin-pointing the origins of famous and oh-so-loved Chinese dishes. Her discussion provides mouth watering details that will spark your mind with interest in International Foods.
6. "How to restore a rainforest" by Willie Smits
If you identify as a tree hugger and environmental guru, then this talk will resonate deeply with you. With environmental issues becoming more and more relevant in our world, talks like these grow more and more crucial. This talk by biologist Willie Smits serves as a catalyst for other innovative thinkers to share their ideas in order to better the world around them. This talk has opened discussion and debate as well, creating controversy and a means for further discourse on the issue. This has great results because the only way to get anything done is to communicate and exchange ideas with other intellectuals, hopefully resulting in collaboration between the parties involved.
7. "From Stigma to supermodel" by Rick Guidotti
Everyone needs a good cry sometimes. Listen to this relatable and captivating lecture by fashion photographer Rick Guidotti who, throughout his career, has tried to demolish the "supermodel" standard in the fashion industry. He goes so far as to redefine what it means to be beautiful and presents an inclusive and powerful image of what it really should mean to be a "model."
8. "Cheese, dogs and a pill to kill mosquitoes and end malaria" by Bart Knols
Ever get sick of those pesky blood-sucking insects called mosquitos? Listen to these clever ideas on how to get rid of them. Mr. Bart Knols presents his team's efforts to combat against malaria. However unusual these solutions may seem, the strangeness draws the listeners in. An idea like this does not go unnoticed. If you have an idea that you think too weird to share, you could very well end up with almost 300,000 views on YouTube.
9. "Crowdsourcing the news" by Paul Lewis
Tired of your parents bashing you for your cell phone usage? Show them this next time they get on your case. This talk by news reporter Paul Lewis echoes the media climate of today. Produced almost seven years ago, this talk on how phones will increase in investigative reporting importance seems even more important today, The electronic future advances more each day. Just take a second to look around you and count every person who has a phone in hand, on their lap, or sticking out of their pocket. I guarantee a large number as your result.
10. "The hidden power of smiling" by Ron gutman
Ron Gutman discusses the powerful effects of flashing a smile every now and then. With midterms and other pressures, commitments and piles of homework, smiles can be scarce. Gutman speaks on the strength of a smile, backing up his statements with scientific facts about how smiling stimulates positive endorphins from your brain and can completely change your overall attitude and promote physical and mental wellbeing. Remember to take Gutman's advice when it feels like spring break will never arrive. Smile, laugh and spread positivity—you have almost arrived.