FOMO—whether you've heard the term or not, you've definitely felt it. FOMO stands for Fear of Missing Out and most people use it to describe that awful feeling you get when your friends hang out without you—the fear that you might miss something incredible or even something as small as a silly joke. But taking FOMO seriously could take your pretty good, decent college years and turn them into four years of growing and laughing and loving. Looking to finally make that switch? We've got some insights that will show you the way.
Read on to learn what FOMO should really mean to the college student.
What is FOMO?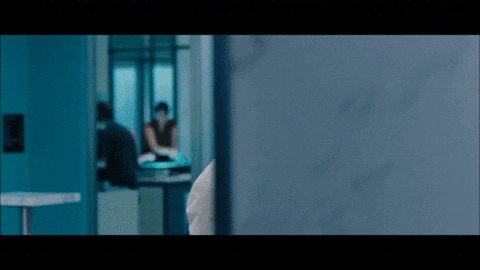 FOMO can appear in a lot of different places. Classic FOMO-inducing situations happen when you have to say no to an invite to the movies because of a chem project or two of your friends have "the best class ever" together while your professor drones on in the next room over. But FOMO can happen anywhere, any time. "[I have FOMO] when I don't have anything productive I need to get done and know that other friends are hanging out. In those situations, I know I could make plans or even invite myself along, but some part of me doesn't want to have to put in any work to be social," Williams College junior Sofie Netteberg said. Getting work done, doing absolutely nothing, hanging with friends, getting some much-needed alone time, hiking a mountain, doing a puzzle—everything makes you susceptible to FOMO. But why?
Why does it happen?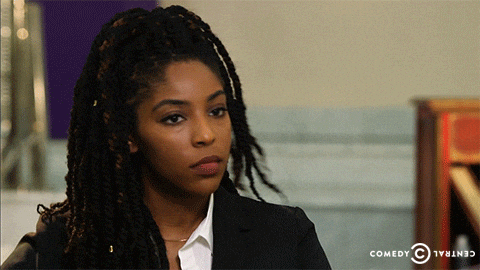 Think about a typical situation that would spin you into FOMO central. You spend all week looking forward to Saturday—you handed in all of your assignments at the end of the week and you decided that you would spend the weekend in your bed, sweatpants on, Doritos in hand, Netflix turned all the way up. About an hour into your "perfect weekend," you realize how boring lounging around can feel and after five minutes on Instagram, that gross, unwarranted guilt starts to creep its way into your mind. You start to think; what am I doing? What should I be doing? Am I wasting the weekend? Am I wasting college?
You might not want to admit it, but social media might affect you more than you realize. "I think FOMO has a lot to do with the way that our culture today is constantly chasing a high. I think a lot of it has to do with technology, because… we can watch other people choose options we don't think we have. Rather than being grateful that I'm happy, I get caught up in things that I assume would make me happier," Brown University junior Tyrah Green said. When you see a post on Instagram of someone you hardly know skydiving in South America or traveling Europe with their boyfriend or even just going to the beach, your relaxing weekend in bed becomes a weekend wasted with laziness and self-pity. "It can drive a person crazy trying to figure out if they are doing 'enough' or doing things 'right' when we have such access to each other's lives," Brown University junior Wallace Douglas said. It may be easier said than done, but you don't have to let social media control you.
Notice when your FOMO starts to come out as you scroll through Instagram and make a conscious decision not to care. After all, comparing your life to someone else's makes no sense; why would you possibly need to be doing the same things they do? Maybe you need to pile your blankets and pillows on the floor and invite a friend or two over to join your weekend of Doing Nothing—what could rejuvenate you more than a day spent inside cuddling with your best buds and endless hours of Gilmore Girls?
Is beating FOMO… possible?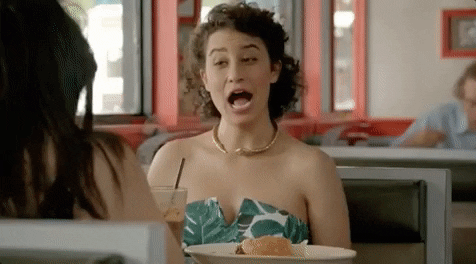 What if you feel FOMO, know what (or who) causes your FOMO, have an idea for fixing the FOMO, but still just… can't? We've all been there, the classic "I don't want to sit here alone doing this but I don't have enough energy to do something else" feeling. It can really bring you down. Next time that antsy sort of FOMO starts creeping in on you, try your hardest to leave your room. Go to the bathroom. Walk down the hall. Go to the dining hall and get a cup of water. Just move your body and maybe smile at someone you know when you pass them on your way. Getting outside of your dorm, even outside of your room, helps you remember that your body can handle a little activity. Once you can feel the blood pumping in your veins, text a friend and ask them what's up.
Don't want to seem clingy? Think about it this way—has your reaction to a friend texting you to see if what's up ever been "Ugh, she's so clingy." Most likely, no.
So why stress? After all, alone time can fix more than you think. "FOMO decreases when you are above all your own best friend. It is impossible in my opinion to have healthy social experiences unless you are comfortable enough with yourself to be alone," Green said. We might not cure all of our anxieties right away, but we can definitely show FOMO who's boss.