As a second-year mechanical engineering major with a minor in humanitarian engineering, Bianca Hansen is already making deep leadership strides at Oregon State University. She currently works as a lab assistant in pyrolysis, the plastic decomposing and converting into useable diesel fuel at high temperatures. As a lab assistant, she analyzes the liquid product and holds presentations to display the data, as well as helping out first and second year students with chemical reactors.
Read on to learn more about student leader Bianca Hansen!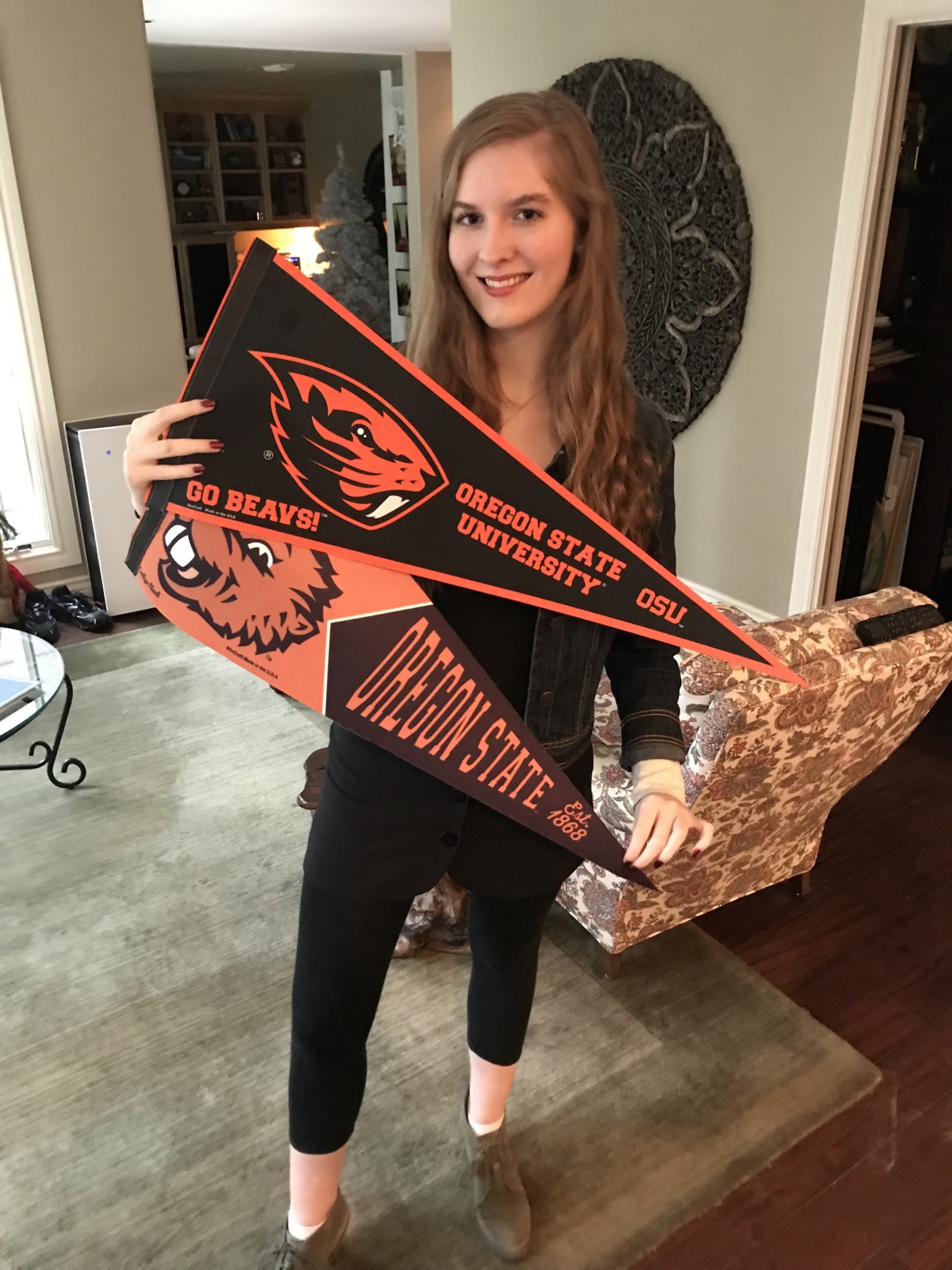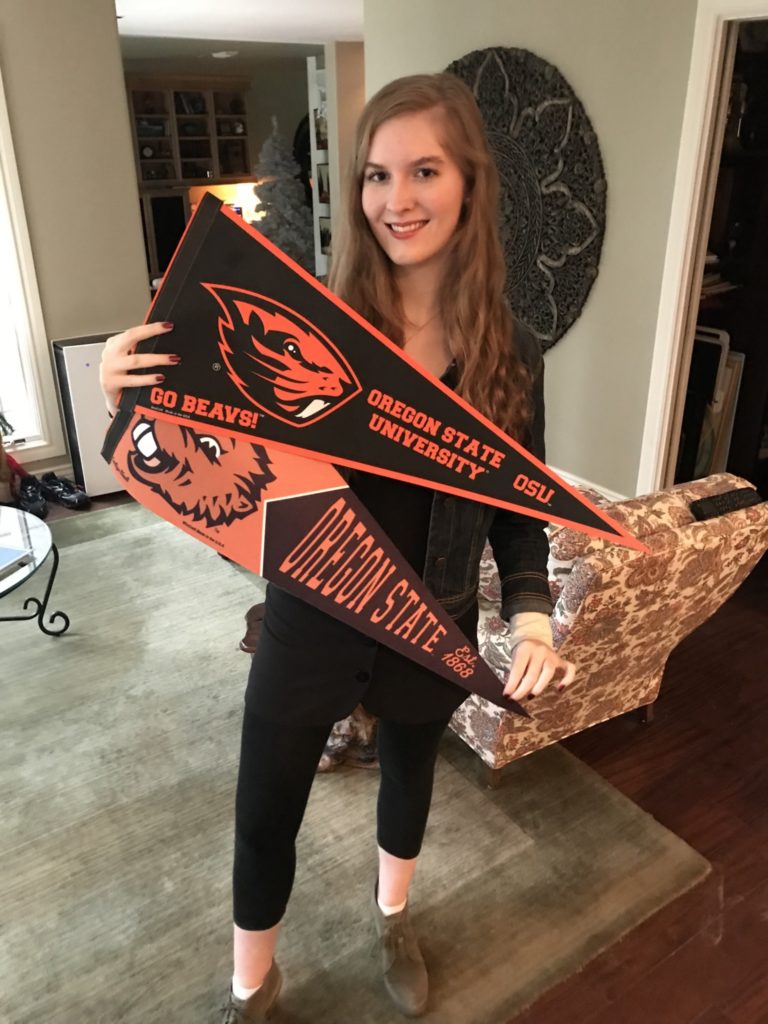 Q: What inspired you to enter this position/run for office?
A: In my first-year introductory engineering lecture, a representative from the Undergraduate Research program gave a lecture on the paid internship opportunities. This lecture additionally included previous graduates from the program, who came to discuss the positions they received after graduation, including Boeing, HP and Tesla.
They gave a large list of possible research opportunities: frequent trips to the coast to study the flight patterns of local birds, using music therapy to stimulate growth in plant life, to measuring Earth's electromagnetic field strength and seeing its effect on the rock formations. I settled on the Plastics to Fuel project. I've been working on this project for 2 years now. I had remembered seeing our head advisor talk at an orientation Q&A and taking an interest in his project, so I nearly jumped for joy when I saw they were accepting new members to their team.
Q: In your own words, how would you describe your role?
A: As I'm fairly new to the program, I don't have many intense managerial duties. A usual reactor run takes about three hours and the loading of the plastics goes best with three people, so I often assist the other lab managers. Some of my duties include recording the beginning and ending masses of the plastic input and the product, measuring the catalyst that will be used and assembling the reactor.
Once the run is complete, we allow it to cool down for at least a day before completing the cleaning process, which I also help with. Recently, I took a course that taught me how to run the code that analyzes the product, which means I will be able to assist the team in that regard as well. Additionally, I'm sometimes assigned a small group of students to overlook and train in the organization of the lab and other presentations.
Q: What goals would you like to accomplish while in your position?
A: The main goal, as with most extracurricular activities, is to gain experience that lectures simply cannot provide. Even within my first few months of working in the lab, I adapted to vocabulary and technical terms that I previously never encountered and have yet to encounter, even as I'm heading into my third-year of engineering. Having to constantly think on my toes and be challenged in the professional field allows me to prepare for adversity I might face as I try to find my way into the industry after college.
Q: What platforms do you use to connect to students?
A: Our main method of communication is our weekly Zoom meetings. For nonprofessional communication, we use Discord or message in group chats. We recently created an undergraduate-run TikTok channel in an attempt to calm the stigma against plastic pyrolysis in the media.
Q: If you could be remembered for one accomplishment during your time in this position, what would that be?
A: I'm most proud of my accomplishments within the lab being a first/second-year mechanical engineering student, as I see it as a double-edged sword. Not only did I go in at a disadvantage as a freshman working with seniors, or even graduate and PhD students, but I also decided to go into a chemical engineering profession even though it was completely outside of my studies.
I had taken the required introductory chemistry classes and I just completed a few material science courses, but to understand the actual chemistry within a reactor was crucial right out of the gate when I started. Those seasoned students within the lab were very adamant about incoming researchers figuring out the science and reasoning by themselves. The ability to bounce back so quickly after being thrown to the wolves immediately is something I wish I could adequately explain to people, as it's something one just has to experience for themselves.
Q: Do you have any aspirations to continue your work beyond your college days?
A: Assuming I'll continue to work in the lab until graduation, I cannot say I know for sure whether I would want to stay with the team or not. Everyone is a lot of fun and very helpful to my studies, both in and out of the lab, but I don't want to become stagnant in my research. [I also don't want it to] prevent me from gaining more experience in a real professional environment instead of a rag-tag group of undergraduates running around like headless chickens. That being said, a lot can happen in two years and we're quickly gaining more global connections to companies wanting to beta test our project.
Q: What was the moment you realized your work was making an impact on others?
A: One of the most shocking moments is when we started talking to a company representing a rural agricultural village in Botswana, Africa. Our product is primarily meant to be a small and portable reactor that is simple enough to operate that someone with little to no scientific experience can create their own fuel.
More specifically, we want our product to be readily available to coastal or rural villages that experience major plastic pollution while also having little access to gas. Once the community in Botswana became fully dedicated to our product, they offered to send our product and our team to the village in Africa to conduct more tests. The plan is still in the works, but traveling with the lab hadn't even occurred to me at that time.
Q: What's something about yourself that might surprise people?
A: Imposter Syndrome hits people like a truck when they start at a new position. For me, I've been working with the lab for two years and I still constantly feel like I'm behind in my progress and should have more to show for my work. I try to remind myself that it's natural and most people feel this way–that no matter how much or how little I do in comparison to others, we're all a part of a team for a single purpose and whatever progress we are able to get is a jump in the right direction.
Q: It's easy to assume that those in positions of leadership 'have it all together'. In your experience, is this a true assumption?
A: I previously assumed this about people, but now that I can see behind the scenes, I can confirm it is completely false. Countless times over the semesters, my team has pulled all-nighters throwing together a presentation last minute the night before it's due only to present it to people in the industry for over 30 years. Just because it comes together fairly well at the end does not mean it goes smoothly leading up to it. One must to get used to some kind of crisis happening and doing everything possible to find a solution.
Q: What has been your biggest struggle during your time as both a leader/role model and full-time student?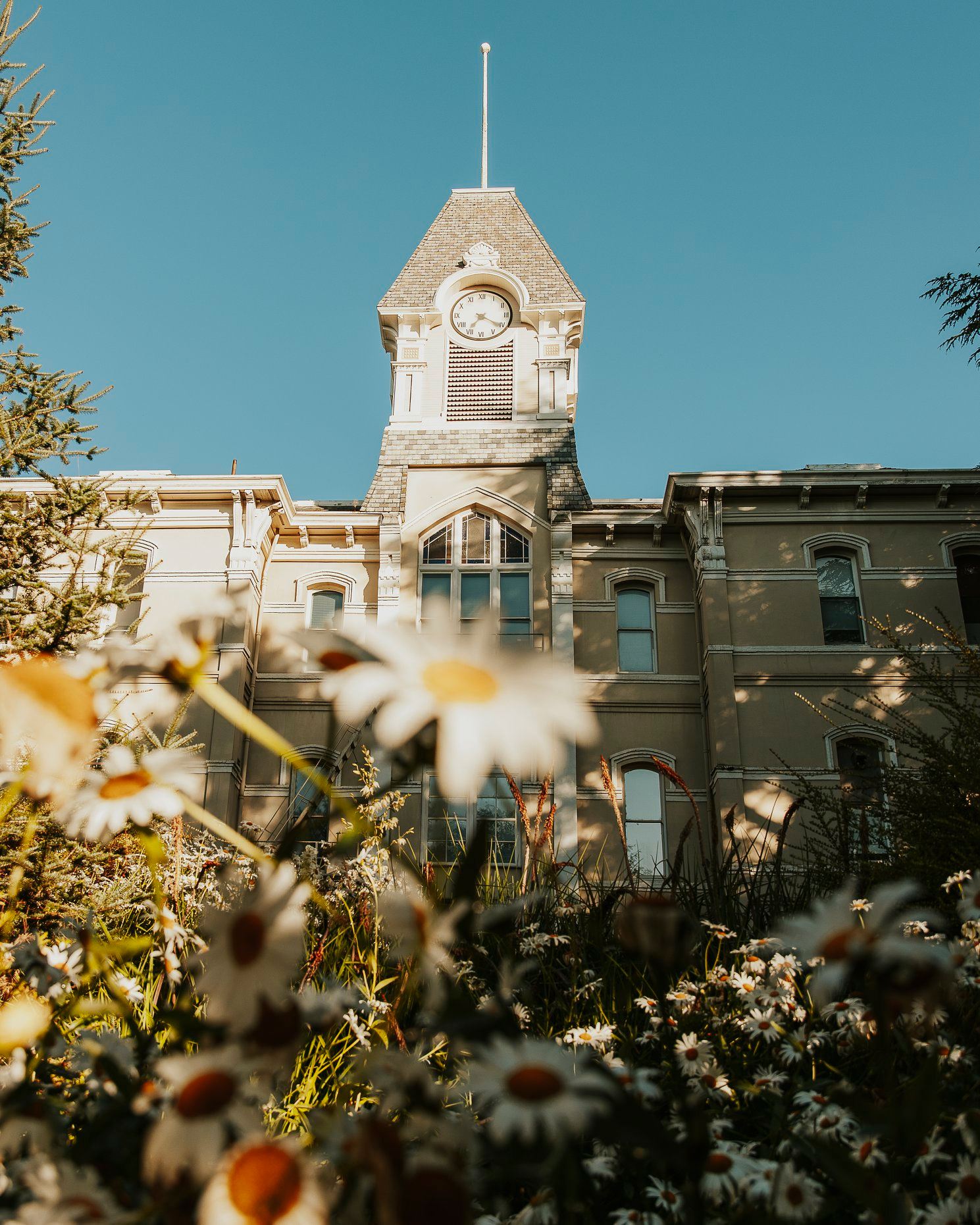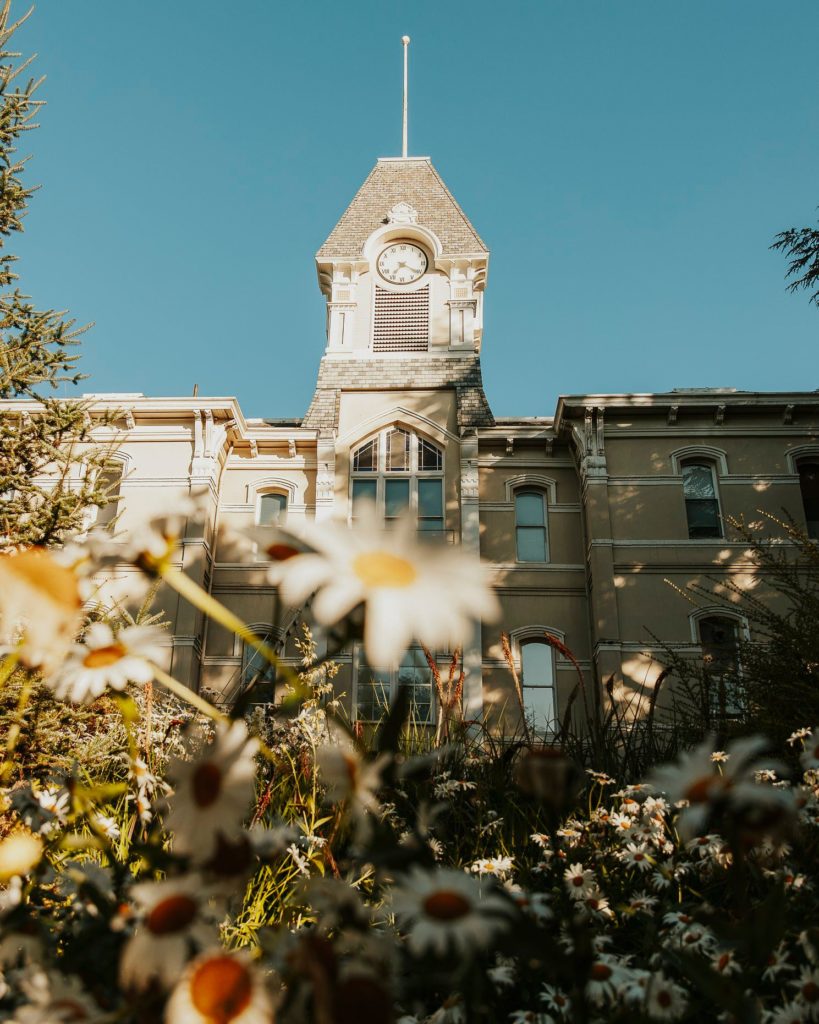 A: Time management has a very steep learning curve. I'm lucky to have come from a rigorous college preparatory high school so I was a bit prepared by the homework load going into it. However, I started prioritizing work and studies over necessities like food, often forgetting to eat until later in the evening some days. I would try to prove myself so intensely that I would completely forget that taking a step back proves the healthiest way to efficiently get work done. Otherwise, burnout creeps up and can be even harder to get over.
Q: What advice can you give to other students striving to take on a role of leadership?
A: When you're going into a position that's outside of your comfort zone, you'll probably feel like you don't deserve the position. You need to remember that they accepted you for the position for a specific reason. Entering a job as a full-time student, they understand that studies will come first.
They also encourage honesty if you need to take a break and ease up. Knowing when you're reaching your breaking point and taking that time to stop yourself is very difficult to do, but it shows immense personal growth and self-realization. You need to prioritize your wellbeing to succeed.
Q: While we all know that positions of leadership look great on resumes, in what other ways has your position benefitted you?
A: The field of engineering constantly changes, so you must stay on top of the new technological advancements. Interacting with all of the lab technology and meeting people in the industry will show my level of ability once I receive another position at a different company. Instead of simply putting on my resume "I know what this thing does," I'm able to display my set of knowledge by stating an application in which I used the technique or tool and the goal of the project. Saying you know how to do something is one thing, but actually displaying your knowledge is completely different.
Q: What is your favorite moment from your time in this position?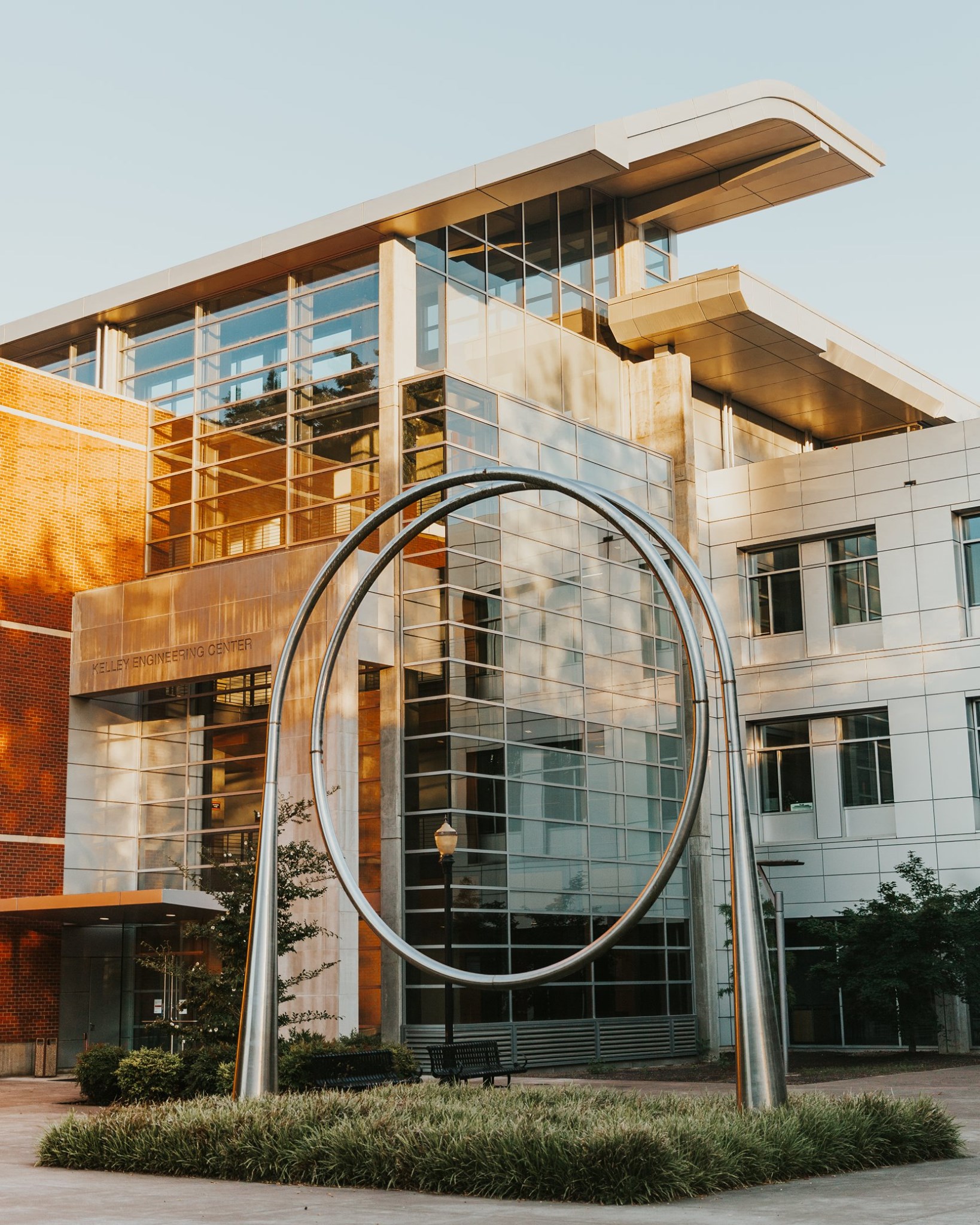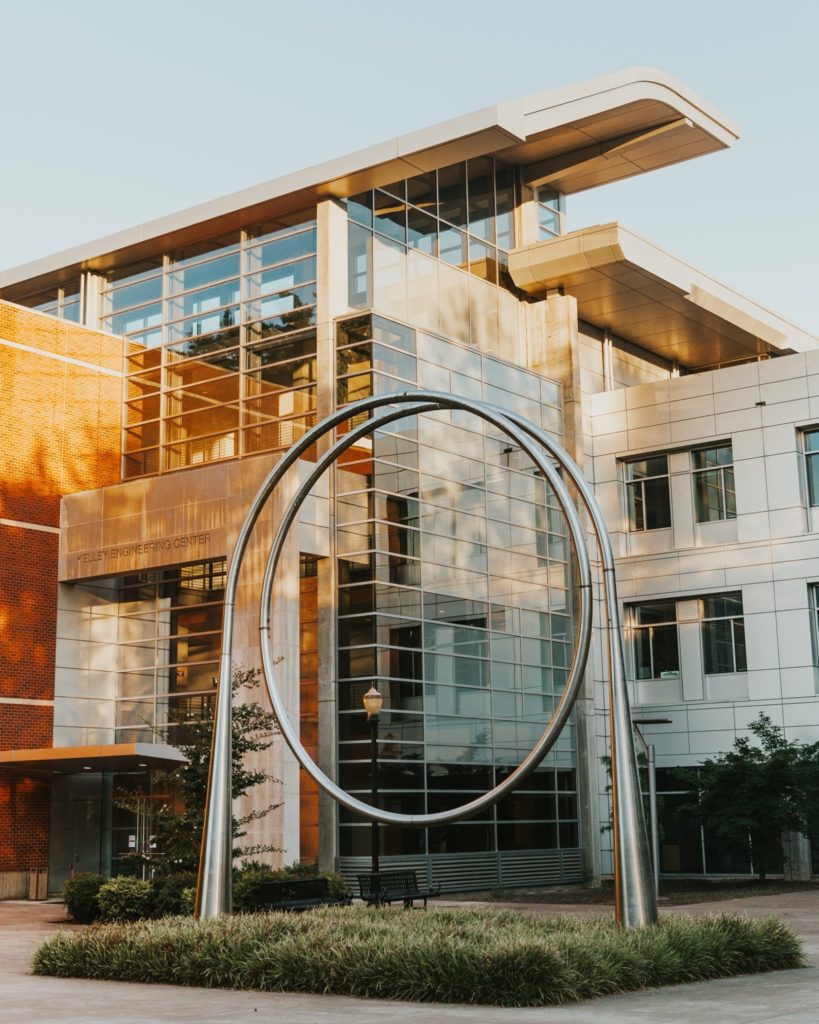 A: About halfway through my first year with the lab, we attended a showcase in Eugene, Oregon at the Asian Arts Festival. Once our demonstration was done, we were given an allowance and released to see all of the different stands and arts they had displayed, including delicious food and a traditional fighting ceremony. It was the perfect lab bonding experience.
Q: What's next for you?
A: At the beginning of July, I'm heading to Alaska with a few other lab members to conduct an ocean plastics clean-up job with one of our partner companies off of the coast of Kodiak Island. We'll be staying on a boat for five days. In addition, for the next few months I'll be part of another sub-division of the lab that'll be working on a redesign for the reactor, trying to make it lighter and even easier to operate with minimal tools. We're still in the brainstorming and testing phase of that project, but we're almost ready to start simulating atmospheric and environmental conditions to get a better understanding of how the new design would improve from our current setup.