While the UC system reports having accepted more Latinx students this year than ever before. However, UCLA has not seen much of an increase in its Latinx admissions. With current Latinx students making up about one-fifth of UCLA's student population, Latinx voices still have the potential of getting lost among other majority communities. As a current bruin, I know that everyone feels that imposter-syndrome at some point in their education. Luckily, UCLA finds it necessary to provide communities and resources for those who are so far removed from their familiar environments.
Read on to discover the top 10 organizations supporting Latinx students by giving them a sense of community and home at a place as bustling as UCLA.
1. Grupo Folklórico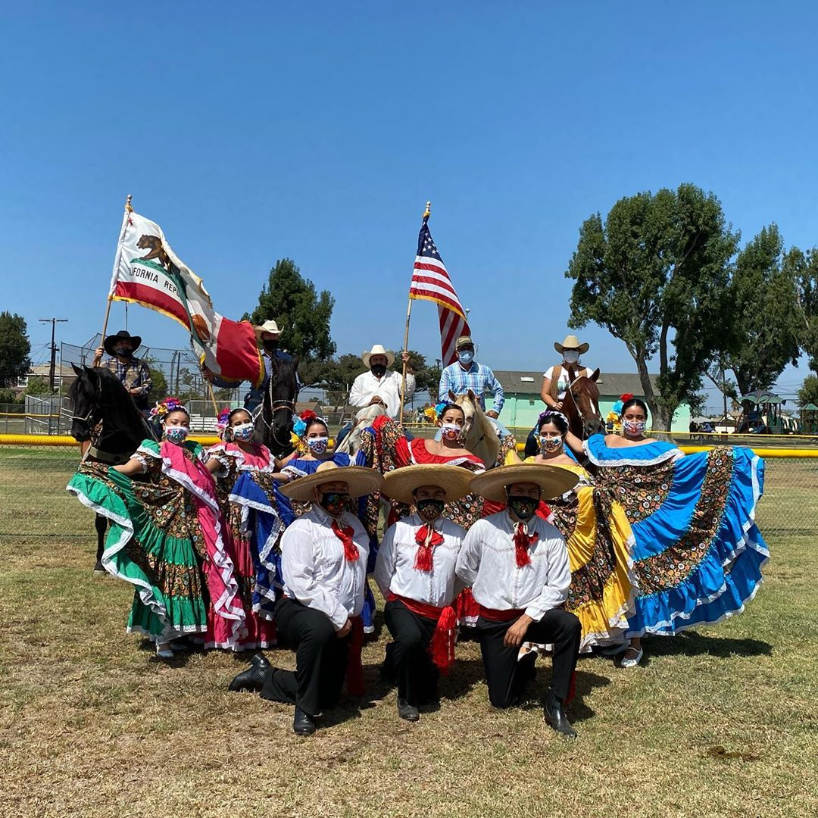 For the dancers who want to celebrate or promote awareness for their Mexican heritage, Grupo Folklórico aims to do just that. For those unaware, Mexican Folklórico usually refers to the traditional folk dances performed in Mexico. This dance intends to mimic those performed in the small pueblos, or villages, keeping their deep roots to Mexico intact. "Grupo Folklórico de UCLA differs from other groups as no experience necessary dance group. Our environment is so welcoming and supportive to all and you truly find una familia con nosotros (a family with us)," Grupo Folklórico de UCLA Coordinator Aranza Guzmán said. GF de UCLA acts as a home to many bruins where they can escape the stresses of UCLA and return to their roots.
GF's reach also extends to the communities outside of campus. They partner with Palms Middle School and Castle Heights Elementary to promote higher education through the celebration of dance and heritage. Grupo's hard work culminates in their two annual shows: Día de Los Muertos and Fiesta Mexicana which audiences can attend freely.
Along with celebrating cultural heritage, GF provides a welcoming community for those in search of a home. "Through my years in Grupo, it's always the smallest moments that stand out, whether it's us bonding over a step we're learning, laughing at a joke someone made, or simply communicating in Spanglish. I think if I had to pick one, it would be this year's auditions. We would cheer each other on throughout every song and when we finally finished, we just started dancing yet again for fun," Guzmán said. Transitioning to UCLA can feel challenging, especially for students so far from home. For you folks out there missing the vibrancy of the family bailes and the familiar banter, you can find a home with Grupo Folklórico.
2. Hermanas Unidas de UCLA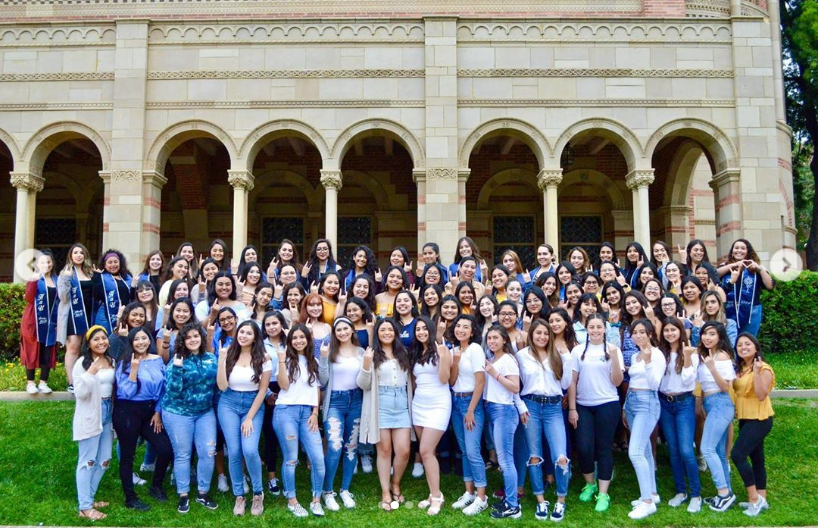 As challenging as attending a new university can be, it can feel harder for those coming from difficult circumstances. Hermanas Unidas aims to bridge that gap and provides resources for young, driven Latinas/Chicanas pursuing higher education. With an open-door policy, all Hermanas strive to manifest their motto: Poder de la Mujer or "woman power." "I have been able to access resources that aren't always readily available, and I have found my home away from home all while empowering myself, my different communities, and the womxn around me," Hermanas Unidas de UCLA Community Service Chair Johanna Perez Herrera said. Hermanas Unidas not only strives to further education but provide a family for members right from their first meeting.
Hermanas Unidas hosts a range of activities from fall/spring retreats, to Resume building workshops. "One event that stood out to me the most was the Health and Education Conference. This conference is created for underrepresented Latinx high school identifying womxn. We provide different informational sessions about mental health, applying to college, and many others. It was so amazing to see how the organization was making an impact on girls who I once saw as me," Herrera said. Overall, Hermanas strives to create a community in all the places they touch; I think it's safe to say they succeed.
3. Latin@s/Chican@s for Community Medicine (LCCM)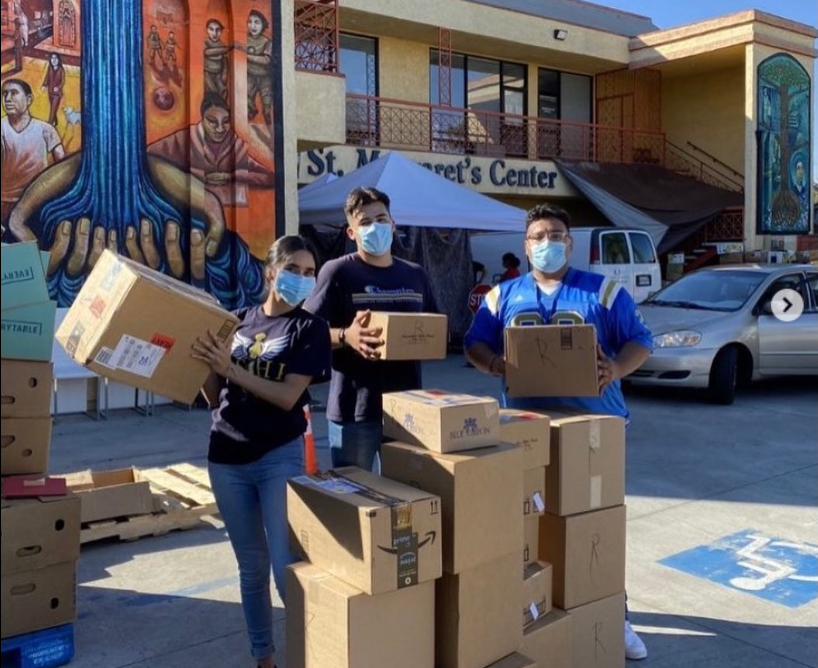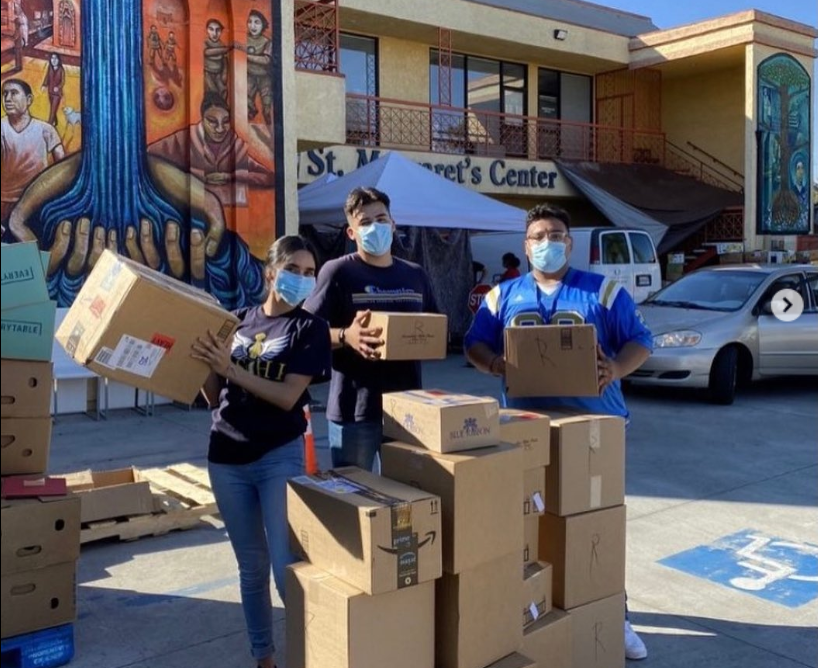 In addition to challenges in attaining higher education, Latinx communities also struggle in acquiring quality health care. LCCM dedicates themselves to bridging these inequalities through education and supporting their healthcare bruins. They also provide a plethora of resources for their communities through various projects.
For example, LCCM projects intend to fill the inequalities in the healthcare system by educating their communities in STEM. Just a few of these projects include LSHP, BLAIDS and ALMA. The Black Latinx AIDS Project works to demystify the stigmas surrounding HIV/AIDS and STIs/STDs. They host fundraisers, raise awareness and provide endless healthcare information and resources for an often-overlooked community. The Aspire, Learn, Mentor, Achieve (ALMA) Science Academy introduces young students (grades 4 through 12) in Santa Ana to STEM through fun, hands-on activities or interactive presentations. Some of their activities range from learning about medical techniques to circuitry and engineering. LCCM works tirelessly to lift bruins up, advocating for higher education and giving back to their communities.
4. Latinx Pre-Law Association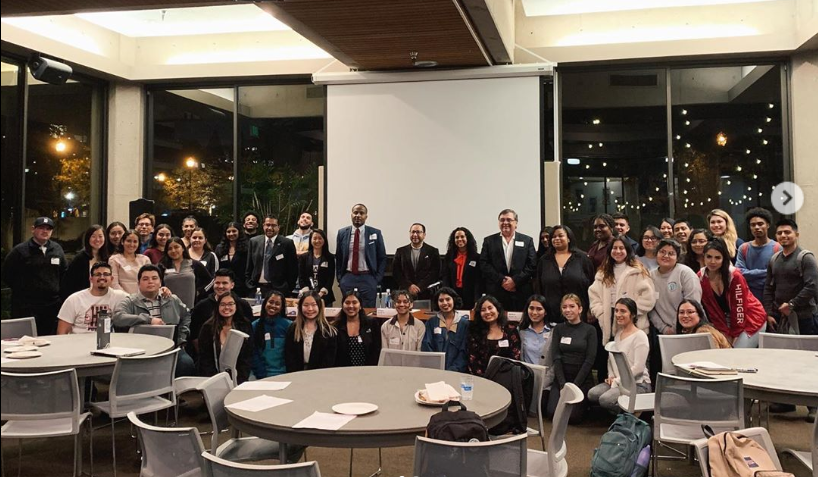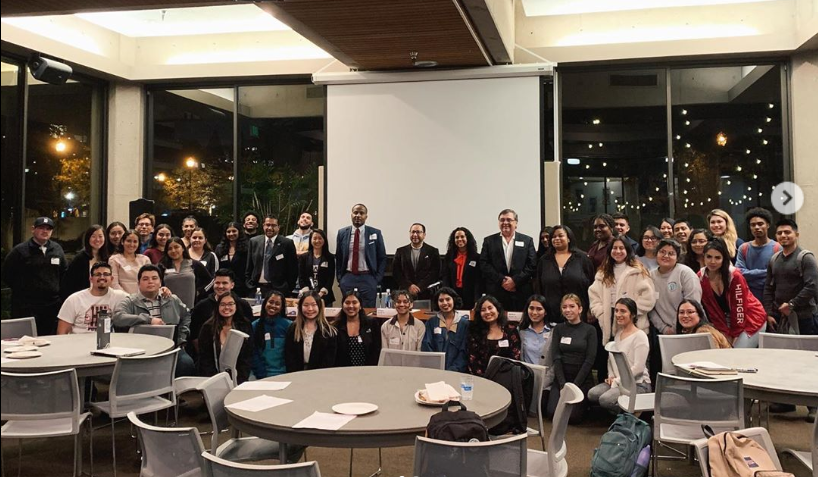 Sonia Sotomayor, Associate Justice of the Supreme Court once said, "The Latina in me is an ember that blazes forever." Today, Sotomayor remains the first and only Latina to serve on the Supreme Court, revealing the lack of diversity within the legal field. With a lack of representation, students with an interest in law have a hard time navigating through law school and building communities for themselves. Latinx Pre-Law Association at UCLA dedicates itself to the advancement of these students.
Many organizations provide information for students interested in law, but LPLA specifically caters to those Chicanx/Latinx/Raza identifying students who share similar circumstances. Through professional workshops, LSAT resources and essential networking opportunities, they succeed in empowering their Latinx bruins and promoting diversity in law school. They also learn how to navigate institutions that may not serve their community's unique needs.
Additionally, LPLA plans to introduce a new Latinx undergraduate law journal for the 2020-2021 school year. Through meticulous research and analysis, LPLA aims to convey pertinent legal subject matter or policy issues for all its readers. With new opportunities arising, Latinx students will find their community and their voice through LPLA as they go after their dreams.
5. Afro-Latinx Connection de UCLA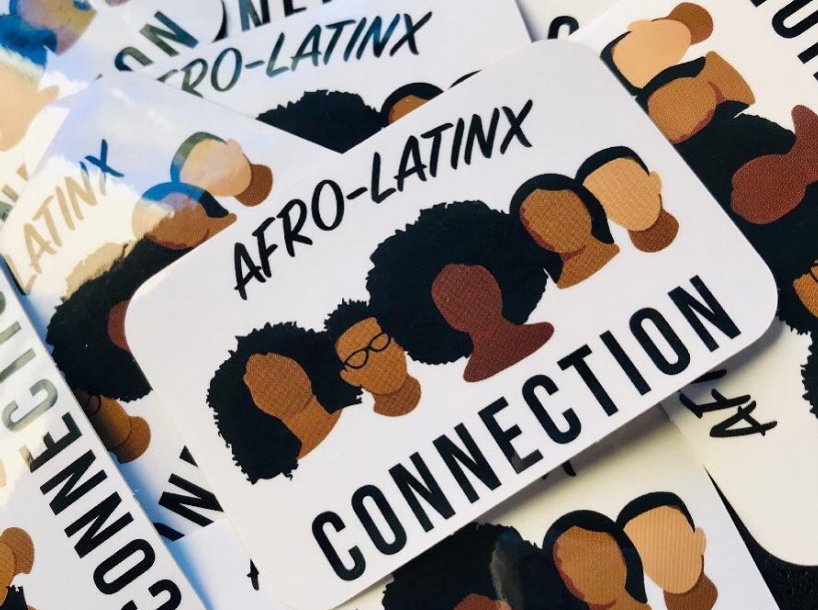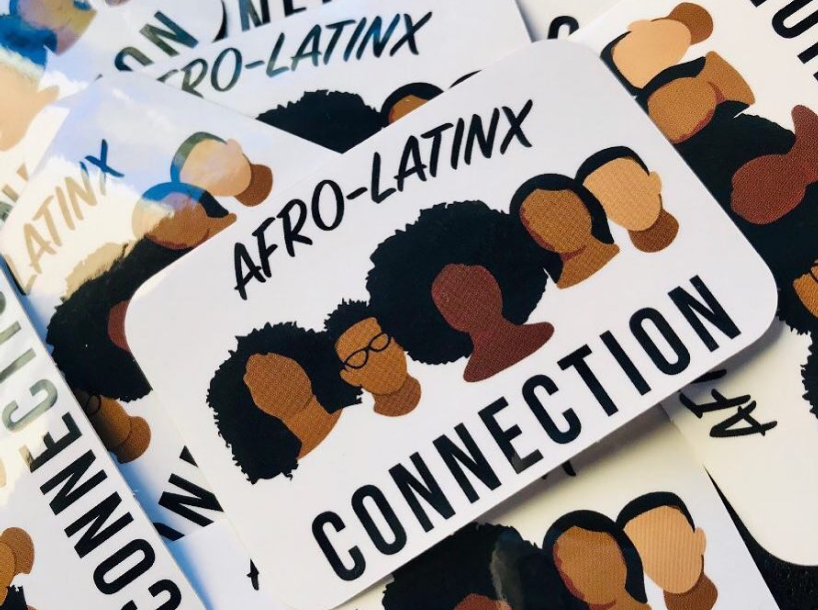 While everyone has some preconceived notion of what "Latino" means or looks like, ALC de UCLA will 100% challenge these ideas. ALC strives to be a politically empowered and socially conscious organization, bridging that disconnect between the Afrikan diaspora and the Latinx communities. ALC recognizes the difficulty to reconcile either or both identities and thus, provides an inclusive space for Afro-Latinx folks promoting education and community.
Attending UCLA can make for a pretty hectic schedule. Luckily, ALC also makes mental health one of its main priorities. Even amidst Covid-19, this organization works hard to create an intimate space where members can unwind and learn together. They hold virtual hangouts, games and television nights, meditation sessions, and various pláticas where members educate others on how Afro-Latinx identities manifest in daily life.
What makes this organization even better? ALC is not exclusive to those identifying as Afro-Latinx! It truly identifies as a space dedicated to connection and awareness, providing education to all. Check in with ALC and learn the meaning of Afrolatinidad.
6. Latinas Guiding Latinas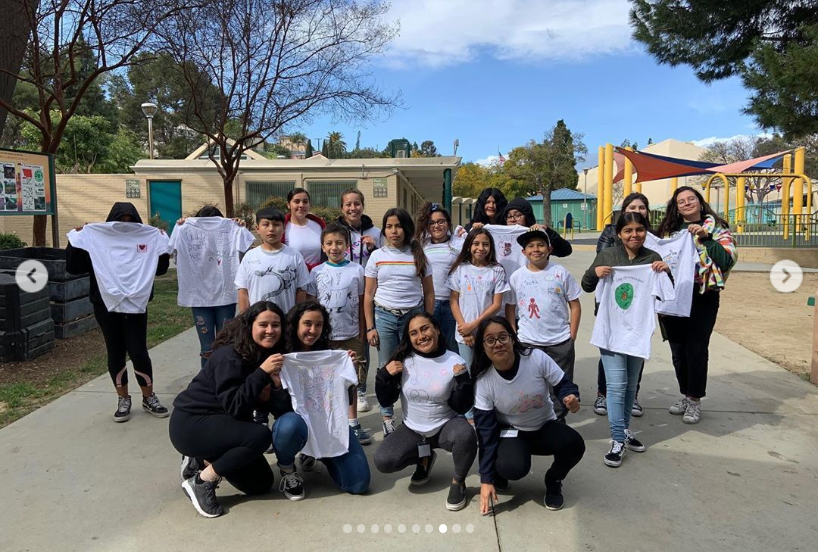 Currently, many students in the LAUSD school district, primarily Latinx students, face different financial, social and systematic challenges making graduating high school difficult. LGL members dedicate themselves to guiding these students, especially after having gone through some of these experiences themselves. LGL's primary goal aims to promote higher education in low-income communities and to raise the number of high school graduates. They do so through mentoring students from Kennedy Elementary School, Belvedere Middle School, Nava Prep High School and STEM Academy of Boyle Heights.
More so, LGL strives to empower minority students and create a real passion for learning. Although they cannot meet in person, LGL remains dedicated to providing educational resources as well as emotional well-being. Mentors empower their students to embrace their culture while demystifying cultural precepts. Among other topics, mentees learn to navigate the education system by maintaining self-confidence, nurture positive relationships, and learn how to handle peer pressure. LGL teaches their mentees how to acknowledge and value their own talents in addition to college preparedness. This mentoring community doesn't just limit its reach to its own members but strives to give back as well, truly living up to its name.
7. Latinx Film and Theater Association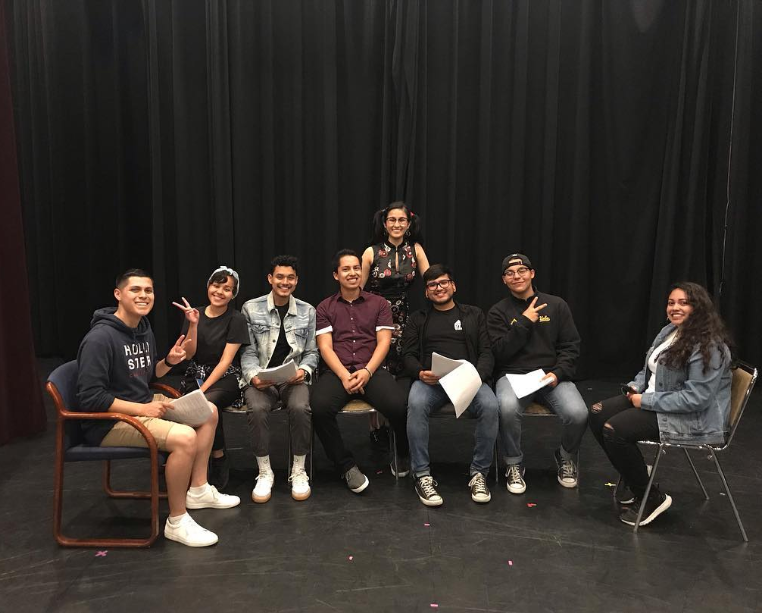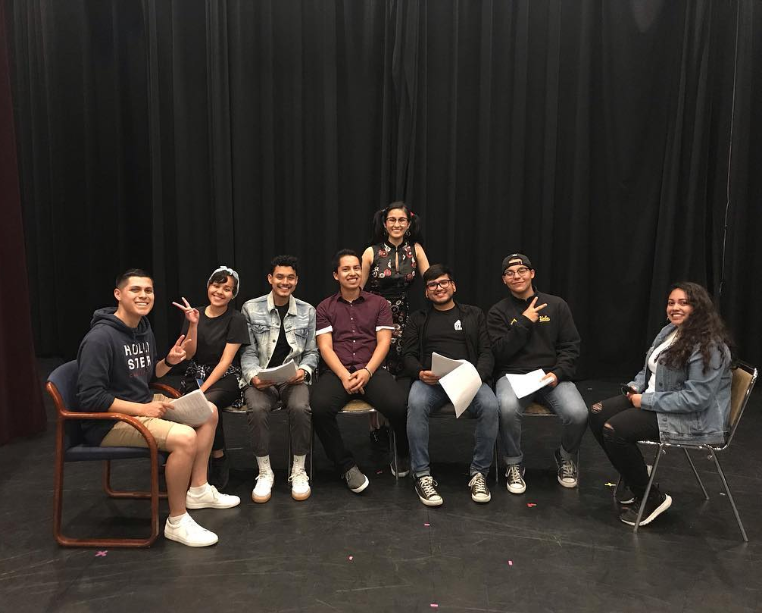 Guillermo Del La Torro, Patricia Cardoso. Miguel Arteta. These Latinx titans of film share one thing: they may have never succeeded without a safe space to nurture their creativity. LFTA aims to create a space for Latinx creatives to come together and cultivate their love for theater and film. Before Covid-19, LFTA would host "Night of Cultura" every year where members would write and produce their very own plays. But with social distancing making meeting up difficult, LFTA created an alternative. This year they introduced a new podcast called "Pod of Cultura" where you can listen on YouTube, Spotify or Google Podcast.
Despite the circumstances, members continue to persevere and create with other like-minded students. Members learn to navigate the film industry and create a space where minority creators are often overlooked. They celebrate their diverse creators and create a community where members build lasting relationships. LFTA hosts a wide variety of events ranging from meetings and retreats to film shootings and everything in between. The support that runs through this group will make even the shiest creative come out of their shell. Consider joining the most encouraging entertaining group on campus!
8. La Gente Newsmagazine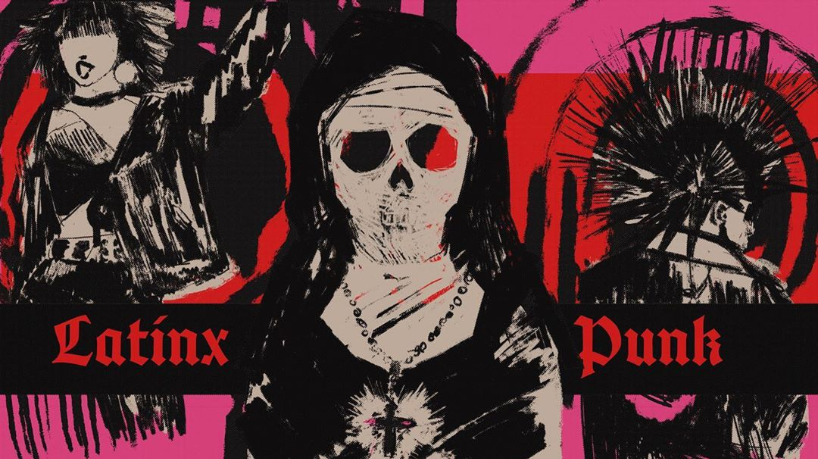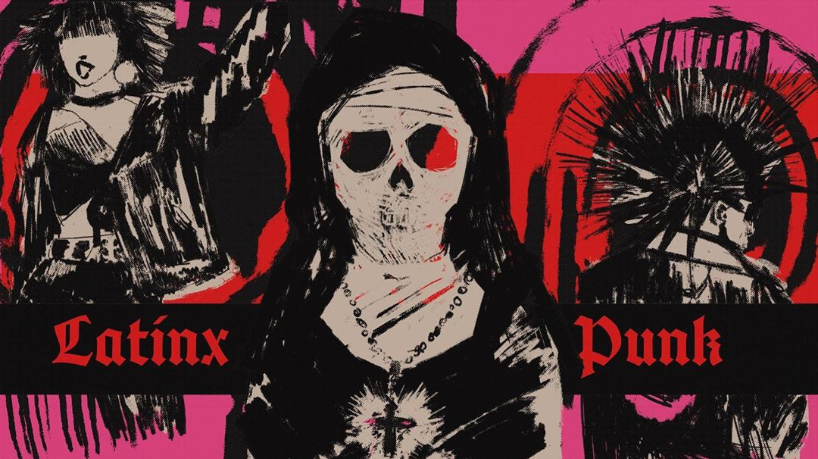 From environmental injustices to Latinx punk rock, La Gente Newsmagazine doesn't shy away from talking about it all. This unique newsmagazine values inclusivity and brings forth stories that may not have a priority in mainstream media. It acts as a platform to uplift and empower underrepresented perspectives where everyone meets each other with support and compassion. "Everyone has complete freedom to express themselves! They choose their topic, their style of writing, etc. The team is there to help each other expand on our ideas and help us refine them in ways that create cool content that matters to us!" La Gente Editor-in-Chief Angela Vargas said. La Gente articles cover everything under the sun from conveying pressing political issues to creative self-expression.
They truly inspire by freedom of expression. "It is amazing to personally connect with other students and individuals as we distribute our content. I love the ability and privilege that we have to share our thoughts, ideas, and passions with other individuals," La Gente Managing Editor Melissa Diaz said. If you look closer, you'll realize that La Gente acts as a community first before a newsmagazine. "This organization allowed me to have a creative outlet as a freshman starting college, which was something I knew I definitely wanted to have… to be a part of a community that is both artistic, and passionate about advocacy, social justice, and starting important conversations surrounding important issues in our world today," Diaz said. La Gente fosters an encouraging and politically empowered environment where Latinx voices feel heard in any and every way.
We knew La Gente newsmagazine to be an artistic and socially conscious group. But did you know they value community just as much through social events? "My favorite memories all stem from our past retreats/socials. It's a time where the team comes together and isn't thinking about publishing; we're just embracing the time we have together and having a great time. It feels like a huge family party – like the ones we experience at home. It's a bunch of fun, caring people coming together to celebrate having a space to be ourselves!" Vargas said. Consider reading what La Gente has to offer and get inspired by this creative and passionate community.
9. Unión Centroamericana de UCLA (UNICA)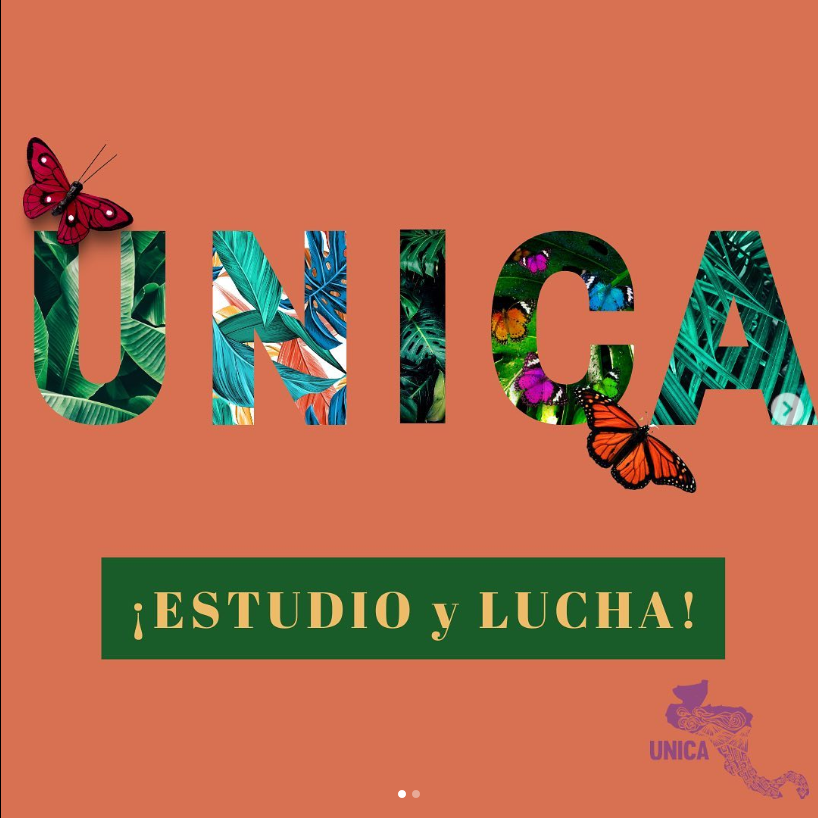 #EstudioYLucha (study and fight) – a common social media mantra for this particularly passionate group. UNICA's distinctive student-led organization aims to explore and educate on the hundreds of unique identities that exist in Central America. To simply label this organization as "Latinx" would gloss over all the diversity that exists in this often-overlooked region.
Central America, unfortunately, has a long history of subjugation and imperialism. UNICA aims to overcome this through mobilization, political activism, education, and solidarity. "I was born and raised in Puerto Cortes, Honduras, and identify as Afro-Indigenous. Los Angeles, California is home to one of the largest populations of Central Americans and at UNICA, we aim to explore and celebrate our ancestors' rich customs and traditions while taking a stance against the oppressive forces that subjugate these regions," Co-chair for UNICA Nefry Godoy said. UNICA collaborates directly with many campus organizations and those in their surrounding communities. They strongly prioritize community-building to cultivate a politically and culturally empowered student body.
UNICA also utilizes art and fashion among other creative outlets to express the unique experiences of Central America. "I interviewed an Afro-Honduran stylist based in New York and London, Roberto Johnson. 'Resistance and Activism Through Fashion' was one of my favorite highlights because we dissected the fashion industry and talked about how Roberto uses cultural Garifuna dresses and skirts made by Garifuna women in the coastal parts of Honduras, which he then features in his styling for magazines like Vogue Italia, Vogue Mexico, and Paper Magazine to name a few," Co-chair for UNICA Nestor Hernandez said. UNICA allows its members to work with and learn from community organizers who are teaching and sharing their knowledge systems. Their unwavering dedication to the betterment of their native regions makes this one of the strongest and empowered organizations at UCLA.
10. Phi Lambda Rho Delta Chapter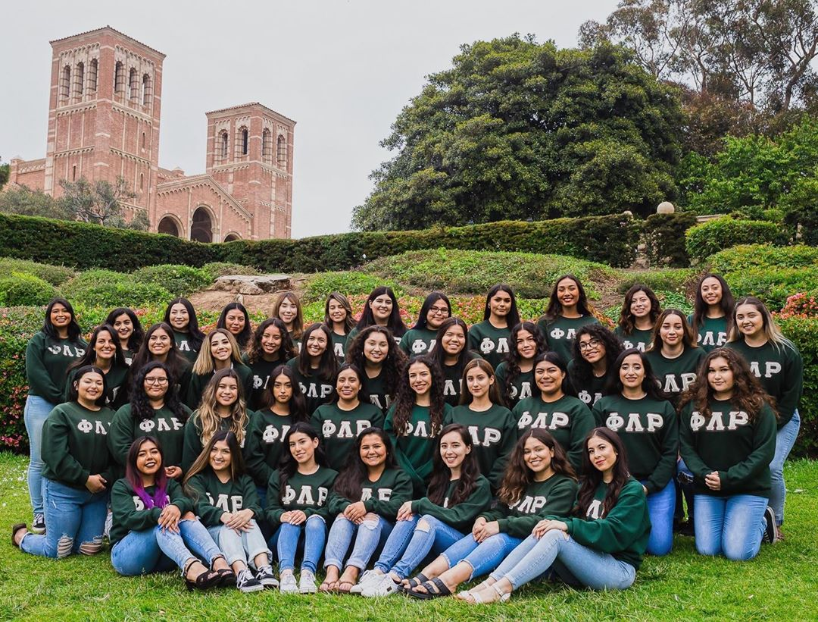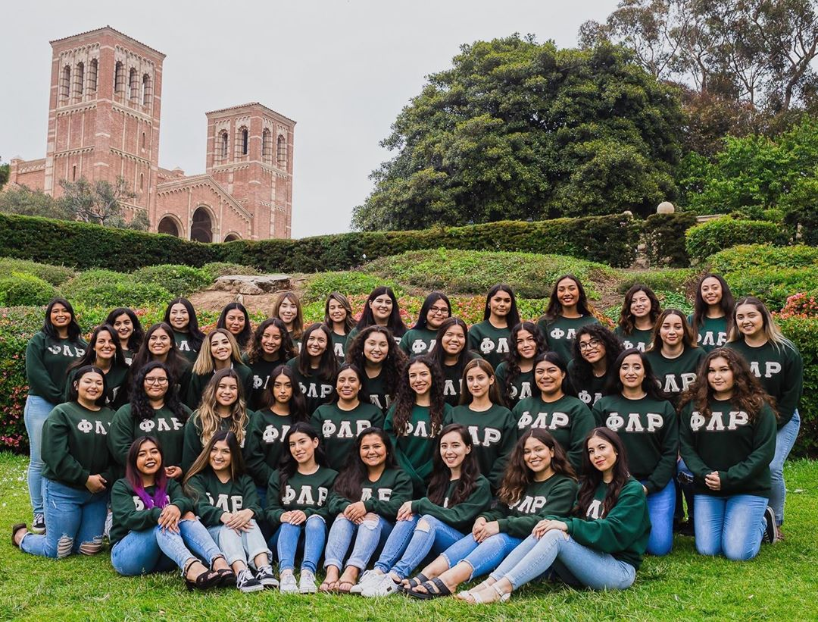 Meet the "PHInest" sisters at UCLA! Phi Lambda Rho acts as a professional sorority dedicated to engaging in their surrounding communities and developing lasting relationships between sisters. However, what distinguishes this sorority from others includes their promotion of Chicana/Latina culture. Womxn of Phi Lambda Rho, also known as "RHOsas," continuously strive to maintain the organization's core values: sisterhood, philanthropy, academics and cultura.
To execute these values, Rhosas hold a mix of events throughout the year. February signifies Mujer Morena month for Phi Lambda Rho. They also hold dances, a live banda event, fundraisers, and fun sister hangouts in between. Rhosas also provide scholarships to exceptional incoming freshman and transfer students, as well as essential networking opportunities with successful alumni. They share workshops, circulate relevant articles, and even hold talking circles to discuss events happening anywhere from on-campus to international. Phi Lambda Rho dedicates itself to the empowerment of young Latinas, allowing them to strive academically while celebrating their culture.
Phi Lambda Rho aims to go above and beyond not only in their academics but in their community-building. Womxn struggling in transitioning to university life will find a home with the Rhosas. They prioritize creating a "home away from home" and members often find joy in the smallest moments. "My favorite memory is Sisgiving 2019. We all met at one of our sister's apartment and had a Thanksgiving dinner. I love it so much because we made it a potluck so we each brought food that we prepared ourselves. It was insane to see how talented each of my sisters are! We also just spent time sharing what we were grateful for and just had such a sweet night," UCLA senior Daniela Salazar said. Rhosas truly go that extra mile in creating a loving and supportive community of intelligent young womxn.