The field of health and medicine reached an unprecedented priority level with the rise of the COVID-19 health crisis. More than ever, the world needs caring and compassionate health professionals to fight for us during future health crises. A health science degree offers students interested in the health profession to explore a variety of avenues to pursue with hands-on experience.  If you love leading people and applying the analytical skills you learned in your biology, chemistry and anatomy classes to help others, look no further than the health science major.
Keep reading to explore the growing health science major.
What you'll be doing
A health science major includes intensive biology, chemistry and human relations studies. Junior and seniors pursuing a health science major focus on health care delivery systems and analysis in a wide range of  settings. Health science majors also take leadership courses to eventually fill high positions in a medical facility. Generally, health science majors split into multiple focuses in occupational therapy, physical therapy, dentistry, medicine or public health. Your junior and senior year expect more hands-on experiences in whatever field you choose to become your daily grind. Most health science majors continue postgraduate studies to become certified as occupational therapists or to even receive a doctorate in medicine.
The classes you'll take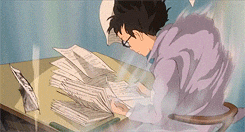 As a part of discovering what your field offers and gaining experience, colleges offer clinical observation or volunteer work courses where you work with a professional health professional either through observation or hands-on experience. Abnormal Psychology features as another required course for all health science majors in some universities to understand mental disorders and modern treatments' complexity. Behind each medical professional lies a moral citizen. Universities require health science majors to take an ethical reasoning course to make sure future health professionals prepare to face moral dilemmas during medical practices. To work in a medical field, colleges require extensive courses on human anatomy for practical use in any medical field. As future health professionals, the changing global environment produces multidisciplinary problems for every different health field. Courses like Global Environmental Public Health educate future health professionals on global health problems and how to solve these crises.
Internships for this major
A few professionals like physical therapists, medical laboratory technicians and athletic trainers actively recruit health science majors to assist them in intern positions. "With health science, internships are so important," said Boston University graduate Nichole Barros. "I think on a personal level they are more important than just being on your resume." As an intern in a physical therapist's office, expect tasks such as helping draft treatment plans, overseeing consultations, stretching and working the front desk. Medical laboratory technicians require interns to collect samples from patients for analysis, recording test results and cleaning the workspace. If you decide to intern with athletic trainers, expect a hands-on experience with patient evaluations to prepare you for your future examinations as a doctor or trainer.
Career Opportunities
A health science major provides so many opportunities to different careers from medicine to occupational therapy. Beyond a bachelor's degree, these professions require advanced degrees or certificates. A few of these careers include:
1. Mental Health Counselor
Schools help centers and hospitals require mental health counselors to consult patients who suffer from mental disorders, cancer patients, family members of patients and abuse victims to work through trauma. Mental health counselors need a substantial background in mental health studies and treatment. These medical professionals provide a safe and knowledgeable outlet to their community.
2. Doctor
While one of the most well-known and demanding careers, a doctor fulfills one of society's most essential roles. After completing your bachelor's in health science, earning your medical degree, working at a residency training program for several years and receiving a state medical board license, people start calling you a doctor. The focus of a doctor's career ranges from surgery to orthopedics. A doctor works anywhere from state hospitals to small local offices. Mainly doctors work to assess and treat patients to maintain their well-being while keeping up to date on modern medical research.
3.  Dietitian
A dietitian's role requires a bachelor's degree with a certification to help patients with unique nutritional needs. A dietitian works to provide meal plans and advice for clients looking to better their diet. On top of working with clients, dietitians spread the word on nutrition education in their communities to maintain healthy diets throughout the area.
4.  Occupational Therapists
These medical professionals assist people who cannot perform everyday activities due to injury or impairment. The patients' impairments and injuries range from mental to physical. Through assessment and developed training programs, occupational therapists work to get people to their best physical and mental capabilities. With a holistic approach to solving working-class people's problems, occupational therapists experience interpersonal connections to help their patients gain independence.
5.  Public Health Worker
Working within the local or federal government, pharmaceutical or health industries, public health workers help decrease disease spread by researching different cultures of viruses and providing information to the public. These workers currently workday and night to fight the spread of COVID-19. Often public health workers deal with elected officials to decide protocols to ensure public health safety not just for viruses but other health concerns like diabetes and aids.
Reviews
"Something that is so beautiful about the health science major is you really get that holistic approach to treating a person. I realized hard sciences are not the only part of health sciences. There needed to be something on top of the hard sciences to convince me to pursue a career in nursing," said Serena Patel, a graduate student at Boston University.
"My major prepared me extremely well for what I am doing now. During the interview, they had asked me how you would change the U.S. health care system, and I was able to answer because I had taken an entire semester worth of classes about the U.S. health system. I don't think I could have gotten the skills I needed to succeed in any other major," said Azanta Thakur, Program and Event Coordinator at the Institute for Clinical and Economic Review.
"The health science major prepares you to be put in different situations based on the experience of gaining information in major. The difference between someone who gets a biology degree and someone who gets a health science degree is that the health science major has a bigger perspective of the health care system instead of strictly analyzing the sample in front of them," said Cody Reiman, Lead Clinical Laboratory Technician in Clinical Trials Processing Laboratory at the Ohio State University Wexner Medical Center.