Student government gives aspirational students a taste of leadership. It allows them to catch a sneak peek of the inner workings of legislation, and a student government position doesn't look too shabby on your resume either. However, while running for student government can give you opportunities for positive change, gaining the position comes with its own drawbacks. Everything possesses a good and a bad side, so it's up to you to determine whether it's a good match. While in her position, Naomi Riley experienced both sides but powered through to leave her mark on UCLA.
Former Student Body President of UCLA Naomi Riley talks about her experience as a "pandemic president," as she fondly calls herself, and gives us a complete view of her experience in student government.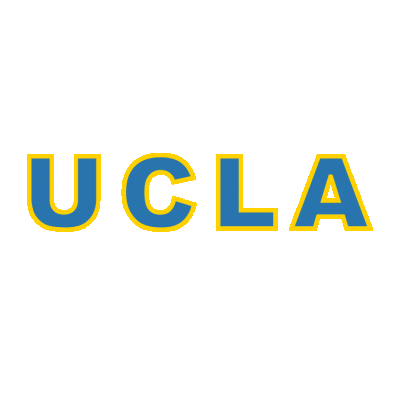 Q: What inspired you to run for office?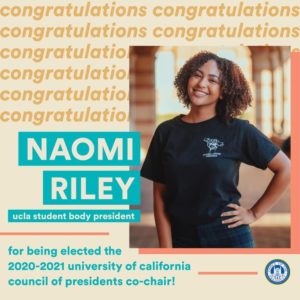 When I was on council my junior year, I saw how necessary it was to have students of color and people who would not take the status-quo in this space. I wanted to be a person who challenged different things and tried including people who were historically left out in these conversations. I wanted to build on things that were taking place and being able to advocate for my own visions for how the student government and the school should work. Ultimately, I felt like the office could use someone who cared about the community in a way that was also mindful of others.
Q: What does a Student Body President do in relation to policies that are set in place?
NR: It depends on the school and the kind of president and policies that the student wants to get involved in. For example, there were COVID-related policies that I had the ability to influence, but then there are other things that are not as set in stone. I also did a lot of advocacies surrounding policing and budgets and really wanting to figure out how we can defund our campus police.
I think that certain policy changes are multi-year efforts. You want to do a really good job of preparing the next person that comes in to take that work on, but more than likely the term isn't long enough to influence policies in the way you really want to. You can when they're released, but we're not usually creating policies; if anything, we are critiquing them and asking why they exist.
Q: You have done quite a lot since starting UCLA. How did you manage your time? How have you been able to succeed in class while being involved in peer counseling, student government, etc.?
NR: That was really hard for me. I was a person who struggled with saying "no" to a lot of things; that's why I did so much. Now I say if you're giving 100% in one area, you mathematically cannot give 100% in another area. Our brains are programmed to focus on so much at once. I try not to bite more than I can chew, but I will admit that I bite a lot and struggle to chew. It's still something I'm learning how to do. A lot of help came from getting a Google Calendar, really using it and respecting when I had "me-time."
I remember there was a point in my presidency that I was getting things scheduled on a Thursday at 6:30 PM, and I just told myself, "No, this is going to be my me-time." Whatever anyone needs to tell me, they can text it to me, or I'll ask them for the update. I was always one to put school first, but it competed with student government. If I had a midterm, I was going to study for it; if I had a meeting, then I would skip a lecture.
Q: In your opinion, what was the most important part of your job? Why do you feel like your position is crucial?
NR: The most important part of the job for me was staying connected to different people and continuing to understand what students are going through. During the pandemic, it was a little hard because you don't get to see struggles in person; you just hear a lot of it. I was on Twitter all the time because it was truly one of the places that I heard a lot from my constituents and classmates. For example, I knew during the 2020 election, we couldn't post a lot of funny content because there were a lot of folks who had a lot of anxiety.
That's why I say the biggest thing is ensuring you're in tune with whom you're serving. You're not going to please everybody, but you could have a pulse on what are the most important parts of campus, stories, and opinions. That doesn't mean important as in focusing on white, hetero, mainstream opinions. What we're going to do is ensure that the opinions, stories and policies that need to get elevated get elevated. That is why I think my position was crucial. I was never one to speak on positions I don't understand; I was very thoughtful in what I was saying to represent people properly.
Q: How often do you feel that actual politics spill into student government (especially now)? Is it possible to be a "neutral" Student Body President?
NR: I feel like people try to act like politics and student government don't go hand and hand, but they do because the university is a think tank and a research hub; it's a place where ideas constantly come out and influence the world around us. You name it: the university has an arm in it. For example, there was this program known as "Predictive Policing" that was born out of UCLA's Luskin School of Public Affairs. Predictive Policing was going into low-income communities and predicting when crime would happen. I'm not sure if there is actually a way to predict when a crime could happen, but you could go into South Central and be like "I'm going to predict that these people are going do this at X, Y, and Z time." It would trigger police officers to over-police the area.
The university itself has had a hand in major systemic injustices and violence, and they rely on student government complicity. That is why I don't believe it is possible to be a neutral president. I mean you could, but I would never. I don't believe that me going towards the middle is actually me going towards the "middle." It is me choosing a side that is not on the side of the oppressed. If I was to not speak about policing and the impacts it has on the black and brown population on campus, I don't think I would be a good president.
Q: If you could be remembered for one accomplishment during your time as President at UCLA, what would that be?
NR: I would leave that for people to determine themselves, but from what I've seen, a lot of people loved my connectedness to the community. I met so many people during my time as president and got to work with them on so many different things. I got to teach people things and got taught things myself. Though, another one of my favorite things was how unapologetically anti-police I was. I just think that the role of policing itself is not necessary. I believe we should move away from punitive measures and move towards restorative and transformative methods of interacting with people. If someone remembers me as unapologetic and vocal about that, then I'm grateful.
Q: What advice would you give students who want to pursue a student government position? What do you wish you would've known before you started your journey?
NR: I wish I would've known that it is okay to prioritize yourself. I gave a lot to the position; it took a lot out of me. For months, I was trying to figure out who I was after my presidency. Keep pushing through, but also keep taking care of yourself. You can start to think that the only thing that matters is student government; it's not. Yes, the job that you are doing is a serious one. It should be carried with grace, integrity, etc. But what I'm saying is that people in student government walk around like that meeting they have to go to is the most important thing, or they have to carry themselves in a certain way.
But when I'm walking down the street, I'm sure half the people don't know who I am or know what I'm doing.
At the end of the day, I walked out of student government and did not think about it. I was stressing about it so much, and I wished I would've known in those moments that no one would think about those moments ever again. Academia can feel like a bubble, and I wish I would've told myself, "Don't worry, you'll be out of that bubble soon, and everything will be okay." You would be better off if you felt less of yourself and more of just being who you are.
Q: Do you aspire to run for any political positions in the future?
NR: Not at all. I currently work for a state senator, and I see all the meetings, calls and interviews. I used to do all of this when I was president. Seeing it now on a state senator level, it's a lot and a thankless job. Yes, people say thank you, but more people are critiquing you. There are more problems than there are solutions in these positions. Sometimes, these positions can limit us in what we can do.
I don't think the kind of change that I envision in the world will solely come through electoral politics. I think that electoral politics help in some ways, but I do not think electoral politics will save the climate crisis and stop the police from shooting us in broad daylight. Those positions are not meant for that. Not to say that they don't make people's lives better in some ways, but I think making the world better versus someone's life is what you have to weigh when you're thinking about running.
Want to Run for Office?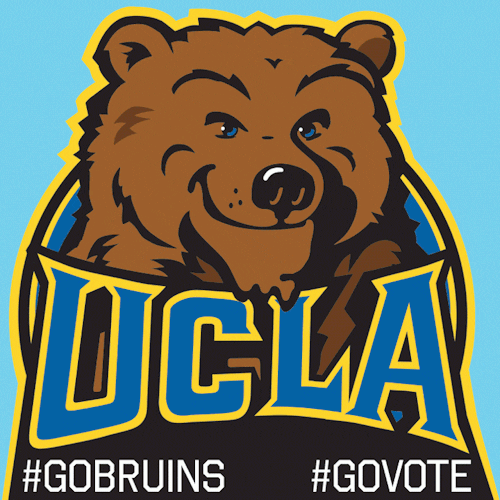 Before you start running for office, make sure you know why you're running. Ask yourself what you want to do with your position and make sure to communicate that to your fellow students. They want to know what you're passionate about and what your presidency will entail.
Also, learn how to take care of yourself. As Naomi Riley mentions, it's easy to lose yourself in a student government position. While you're running, come up with healthy self-care rituals to keep you grounded while you're facing your new responsibilities.
How to Connect with Naomi Riley:
Email: [email protected]
Instagram: naomiriley_