Pittsburgh Penguins Pens TV Production Intern–Pittsburgh, PA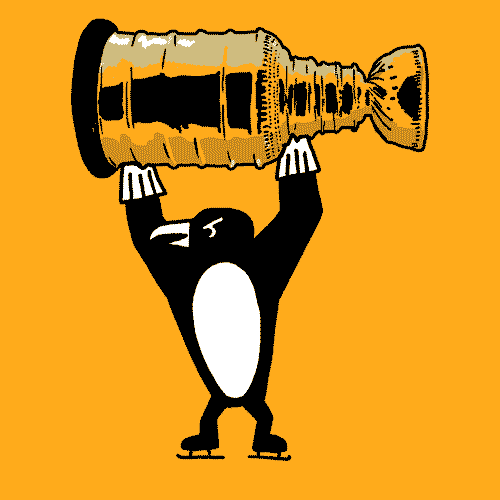 A love for hockey opens many doors, especially in the city of Pittsburgh—or the city of "champYINZ," depending on who you ask. The National Hockey League includes 30 teams split into two conferences, but working for the Pittsburgh Penguins production/multimedia is unique in every aspect. This summer I spent four months working with the Pen's TV crew during the NHL playoffs where the Penguins took off by storm and won the 2016 Stanley Cup.
What It's Actually Like
Hockey is a fast-paced sport, and interns are expected to keep up and learn a lot on the go. Not to mention interns pack on some extra strength after carrying around a lot of equipment on the daily. Working alongside Emmy-award winners like Celina Pompeani and under the direction of Mike Davenport, interns see all the ins and outs of the production process. "For us here at the Penguins, a game day is hectic," Production Operations Manager Mike Davenport said. "It involves shooting practice, then locker-room interviews followed by the coaches press conference. After that, it's back to the office where interns and employees then edit and push the various media to the website and social media." Pens Tv is a great environment for students studying a range of media platforms. As an intern, you assist with all these projects and shoot B-roll during the games of fans.
Cool Stuff You Get to Do
Think of player interviews as a staple to the interns at Pens TV. Walking into the locker room with a shoulder camera recording your favorite players' pre and post games and practices never gets old. Editing all your own work means building a solid foundation of editing practices too. As Stanley Cup champs, players walk in a victory parade showing off the Cup and celebrating with coaches, families and fans in downtown Pittsburgh. And you better bet you'll be there to capture all the special moments. Capturing all of that special footage and plays an essential part in bringing the story back to folks at home.
What You'll Learn
This is no coffee-running errand internship. You learn how to set up tripods, work with different types of XD cameras, including shoulder cameras, and shoot footage. The type of footage gathered depends on what's on the agenda for the day—a stand up, interviews, B-Roll, you name it and you'll learn how to film it. Learning how to edit packages stands out the most in the production room. Pens TV works with Final Cut Pro, but if you are not familiar with it, have no fear. You will learn how to work with the software to build packages until you're basically a Jedi on the computer.
How to Prepare for Your Application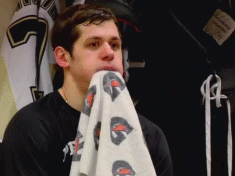 The online application demands a strong resume and cover letter. And having an online portfolio gives you those bonus points. Think of a portfolio as an athlete getting his or her highlight reel together to send to recruiters. "Learn about the company you are interviewing with," Davenport said. "Be able to demonstrate that you know particular things about them and what skills you bring that will complement the business." The more substance you have the better. If you get the green light, passing you into the second round of applying, bring copies of your resume, cover letter and any work samples that you have. In the interview, it's all about you. Why not brag about your awesome skills? You've earned them.
Skills that Impress Them
Pro-tip: In your interview, provide samples of any stand-ups or news packages that you made over the course of the school year, and only mention skills appropriate to the job you are interviewing for. For the Penguins, "It's knowledge of cameras and wireless audio equipment plus editing," Davenport said. "We look for interns who show a willingness to be involved and demonstrate the willingness to learn. Also, try to above and beyond what is asked of you." Working with Pens TV is more than just knowing hockey. Showing your work and how impressed you are with it goes a long way.
Cool Perks
"The free tickets are pretty awesome," Cinema Photographer Cody Shuckhart said. "Even if you don't go to the games to watch, being part of the film crew is awesome too." Media Day, though one of the best days to experience what it's like in the industry, is not for the faint of heart. Running up and down stairs with a shoulder camera and a microphone through crowds of people is a bit taxing but well worth it. Producing content for Media Day makes you proud of yourself because of all the work you accomplish. If you experience a Media Day, don't forget to take it all in for your memory bank.
The Deets
You work about 12 to 15 hours a week. Sometimes more if a game or a lot of footage needs editing or transcribing.
Lulu Lemon leggings and your no-fail crop top are a no-go here. Business casual is required.
The internship position is unpaid, but you reap the benefit of gaining the experience of a lifetime. Not to mention  scoring an awesome networking group for references and possibly even employment opportunities in the future.
To apply, keep an eye out on the NHL or Pittsburgh Penguin's website; they take on interns throughout the entire year.
Ready to start your career journey by nailing that summer internship? Check out four steps that make it easy here.