We all have that one friend – the one that's always taking pictures, posting artsy Instagrams and seems to live a life straight out of Tumblr. What better way to encourage that friend to start taking pictures of you (we all need to impress our followers once in awhile) than by buying her one of the many inventive cameras on the shelves this season? No need to do the research yourself, CM has gathered the comprehensive list of the toughest, coolest, most affordable and highest quality cameras for the photographer in your life.
1. The Nikon D3300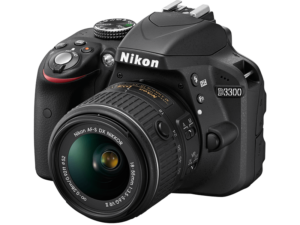 Yeah yeah, we know it costs $500, but this is as professional as it gets and comes with every feature you never knew you needed. This camera works for everyone – both amateurs and photography veterans. Capture the joy of the holidays with crystal clear 24.2 megapixel photos and Full HD video capability. This kind of quality assures you nothing but sharp detail, vibrant color and even blurred background for effect. As if that wasn't enough, the camera lets you shoot panoramas, shoot up to five frames per second or add artistic special effects and filters to photos. What sets this camera apart from the rest is its Wi-Fi capability; it allows you to wirelessly send your photos straight to your smartphone or tablet for simple sharing. Despite all these gadgets, you get a traditional looking camera with a point-and-shoot feel that's small enough to carry around.
2. The GoPro Hero 4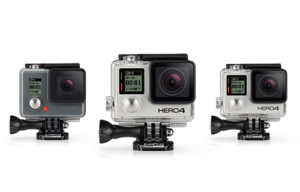 Did you ever wonder where all those incredible wide angle photos come from? GoPro or go home. It might be little, but this thing is full of power. The newest GoPro is waterproof, so you can easily take it to the beach over break for some extraordinary shots amidst the waves. This $500 camera is perfect for capturing both everyday moments and your biggest adventures, but what sets this one apart from its cheaper counterparts is its Wi-Fi capabilities and built-in touch display. Unlike older versions of the GoPro, this one allows you to see your photos immediately. You also have the option of syncing your phone to the camera, allowing you to take the perfect selfie without your arm getting in the way. Now, that's the dream.
3. The Canon EOS Rebel T3

It's like the Nikon's younger sibling. If you happen to like Canon cameras better and are looking for the same professional quality as the Nikon, you're going to have to fork up thousands of dollars for a nicer model. Otherwise, this is the perfect entry-level professional camera. It only takes 12.2 Megapixel photos and shoot 3 frames per second, but is much easier to use and still captures photos at a higher quality than the average camera. Special bonus: it comes in four different colors (total rarity in the camera world).
4. The Instax Mini 8
If we had known how popular Polaroid cameras would become in an age of digital photography, we would have kept our Barbie Polaroid camera. This camera is fashionable while still being small enough to take everywhere. It comes in seven fun colors and prints your pictures in seconds on vintage Polaroid film, taking your Instagrams to the next level. Pro tip: The camera is just $70, but because demand for the film isn't too high with new technology, it can get expensive. Make sure you order your film online and in bulk to save on cash.
5. The Fisheye Baby 110 Bauhaus Edition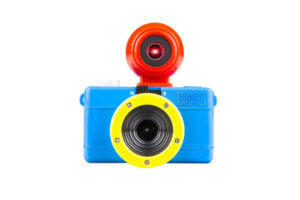 All of the fisheye photography apps make you look fat, but a true photographer needs this classic in his repertoire. This twist on the classic fisheye camera is small and lightweight, making it perfect for travel; it can even be worn as a pendant. Unlike most fisheye cameras, it takes bright, colorful photos. It also comes with its own flash ability, making it perfect for nights out with your friends. The Baby 110 is only $55, but it requires traditional lomo film, which can add up.
6. The Panasonic Lumix DMC-FZ200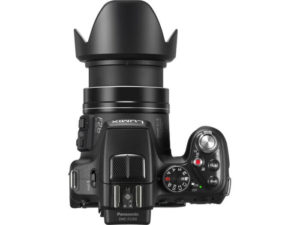 Concertgoers rejoice; this camera is the best of the best when it comes to megazoom. Nobody will ever know just how far away you were really sitting at the show – the zoom lens is just that good. What's better is that the camera has excellent shooting performance, meaning you can get multiple pictures quickly so that you never miss a moment. Note that the camera is on the expensive side ($450) for something that's more of a point-and-shoot, but it proves itself worthy.
7. The Samsung Smart Camera WB350F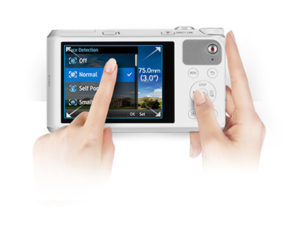 If you're looking for the best basic point-and-shoot camera for the best price, look no further. It has the wireless capabilities that most basic digital cameras are missing, turning the camera into somewhat of a smartphone camera on crack. At just $110, it has all the capabilities of smartphone photography apps in one place. You're not going to get the best quality pictures, but the camera is one of the more affordable options, has great zoom capabilities and makes photography simple.
8. Urban Outfitters Disposable Cameras
Talk about #tbt. These things are outdated for a reason. The photos that come out aren't exactly works of art, and it's hard to find places that are still willing to develop the film. The cameras are fun and different though, and will only cost you $10. Each camera comes with a different theme, which has its own filters and graphics, so you never really know what you're going to get.
9. Film Cameras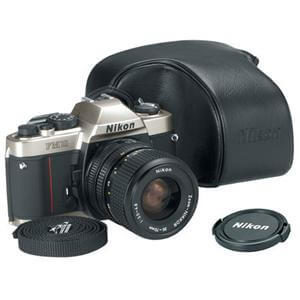 Yes, these still exist. They're the perfect cameras for budding photography students because they give students the opportunity to learn the basics. This particular film camera was practically created for students as it puts a large emphasis on learning focus and exposure. The camera leaves the picture totally up to the photographer; that is, everything must be done manually. It's a hassle, but there's nothing like a good old-fashioned photograph.
10. Olloclip 4-in-one Phone Lens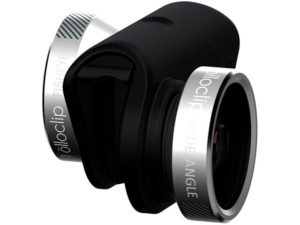 This is for those who can't seem to do anything without their smartphones. A smartphone camera doesn't take the best pictures possible, but with this simple $70 lens addition, you can drastically improve photo quality, merging the best of both worlds. With this lens you can take pictures with a fisheye effect, a wide-angle effect, a 10x macro zoom and even a 15x macro zoom.