Your brilliance can't be captured in a one-page resume. Enter: the cover letter, your opportunity to brag about your accomplishments, show your personal style, and persuade your potential employer that you are, in fact, the best of the best. Although writing a cover letter might make you shiver in fear, getting started isn't as hard as you might think.
Check out our tips and tricks to creating a cover letter as awesome as you are.
What is a cover letter?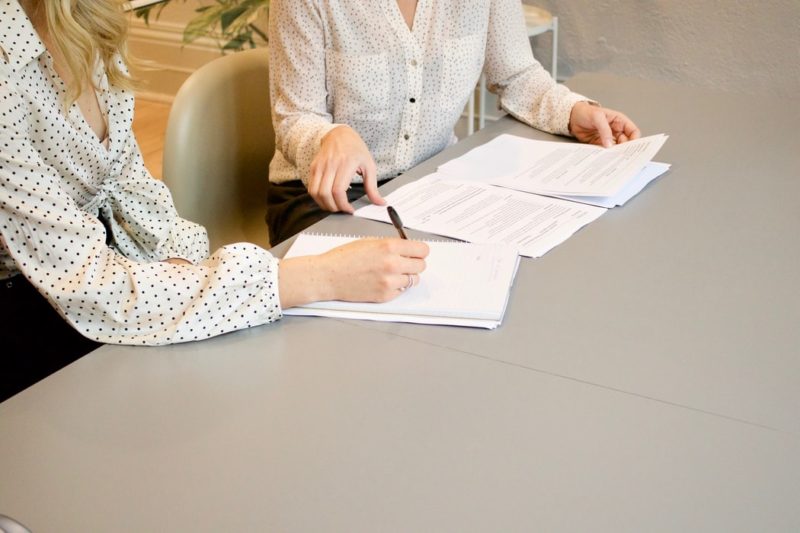 If you've ever applied for an internship, you've read the phrase "Submit your resume and cover letter" over a dozen times. While a resume may be straight and narrow, mastering a cover letter is slightly more nuanced. A cover letter is a formal letter introducing yourself, your accomplishments and your qualifications to potential employers. "Your cover letter is your story," said Drake University junior Kyle Tekautz. "It's your opportunity to pitch yourself to the employer and talk about why you are interested in the position, and why they should follow up with you." Writing your cover letter is your opportunity to (tastefully) brag.
While your resume lists your accomplishments, your cover letter dives deep into what that actually means for your employer. "A resume gives me this list of their accomplishments, but it doesn't tell me how that accomplishment affected them," said Dr. Chrystal Stanley, the College of Arts and Sciences Professional Development Liaison at Drake University. Cover letters also serve to differentiate you from other potential candidates for the job. "A million people can have the same things on their resume. A million people can have a 4.0 and have been in an organization," said Drake University junior and Alpha Kappa Psi business fraternity member, Dani Epper. "But cover letters are your opportunity to show how you stand out above all the other applicants for the job." Use your cover letter to show what makes you stand out,
Career specialists recommend you still include a cover letter with your resume, even if it isn't required. "If you are truly interested in a position, go the extra step to show your interest and commitment," said Mallory Becraft, Assistant Director of Career Advancement at the University of Iowa. You don't want to miss the opportunity to provide extra detail. Plus, going above and beyond on your application may earn you brownie points.
Get to researching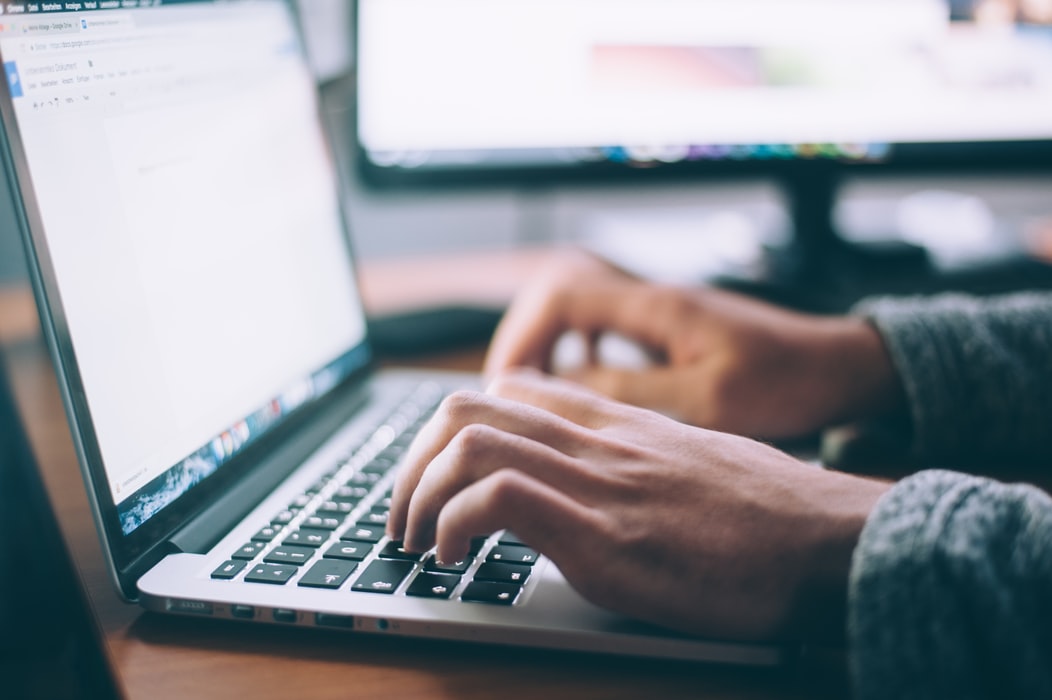 Before starting your cover letter, open Google and get to researching. It's important to read over the job description and highlight keywords. "My best cover letter tip for fellow students is to do your research and really dive into the company," Tekautz said. "By looking into a company you are interested in, you should be able to find their company mission, vision and get a glimpse into their company culture." Doing this research can guide your cover letter writing.
Doing some extra background research can also help you understand what tone you should take on during your cover letter. While more professional settings may prefer a straightforward tone, more creative pursuits may look for more storytelling or personal narrative within your cover letter. "You have to know your audience to know what's the best approach," said Carlyn Crowe, Internship Coordinator for the Drake School of Journalism and Mass Communication. Knowing the distinction can lead to success in your internship hunt.
While you're researching, figure out to whom you should address your cover letter. Although "To Whom It May Concern" may be the easy way out, career specialists strongly advise against it. Instead, look at the position description and the website to make sure you're addressing the right person and using the correct title. If you can't figure it out, you can always use their full name. If your Google search is unsuccessful, use generic titles such as "hiring manager" or "internship coordinator." Although it's not ideal, going the extra step to specify who you're writing to makes a big difference.
Start writing
Now that you've done your research, it's time to actually write the damn thing. Start off your cover letter by addressing your recipient with "Dear _____." From there, your first paragraph should lay out what position you're applying for and how you found out about it.
Then, include a strong summary statement about why you feel you're qualified for the position. "You can write a cover letter about things you think are cool about yourself and they might be super cool, but that doesn't mean that's what the employer is looking for," said Taren Reker, Director of Liberal Arts and Sciences Career Services at Iowa State University. "It's just going to go right over their head if it's not something that they really want on their team." Experts recommend finding three things from the position description that you feel match your own qualifications and using them to create your pitch.
The second and third paragraphs are the meat of your cover letter. Here, one should expand on those three qualifications mentioned in the introduction. "In those middle paragraphs, you want to talk about the experience that you had, how it impacted you, and why it's going to make you better in this position for them," Stanley said. Give specific examples of how you have previously exemplified certain qualities, or how you can do certain tasks in the future.
Remember that your cover letter isn't all about you; it's about showing your potential employer how you would fit in with their organization. "The biggest mistake that I see that students do is make it too much about them," Crowe said. "They make it the cover letter too much about themselves and what they've done instead of thinking about what the employer wants." To avoid centering yourself in your letter, scan through and try to omit statements starting with "I." This ensures you're focusing more on the company's needs rather than your own.
In your conclusion, reiterate why you're interested in the position and reference the three characteristics that make you qualified. End with a short, "Thank you for considering me for this position." Mention that you're available for an interview at their convenience. Add in your contact information for good measure so the potential employer can easily find it. Close out with a simple, "Sincerely, [your name]," and sign the document. And just like that, voila! You've got yourself a cover letter.
Make it your own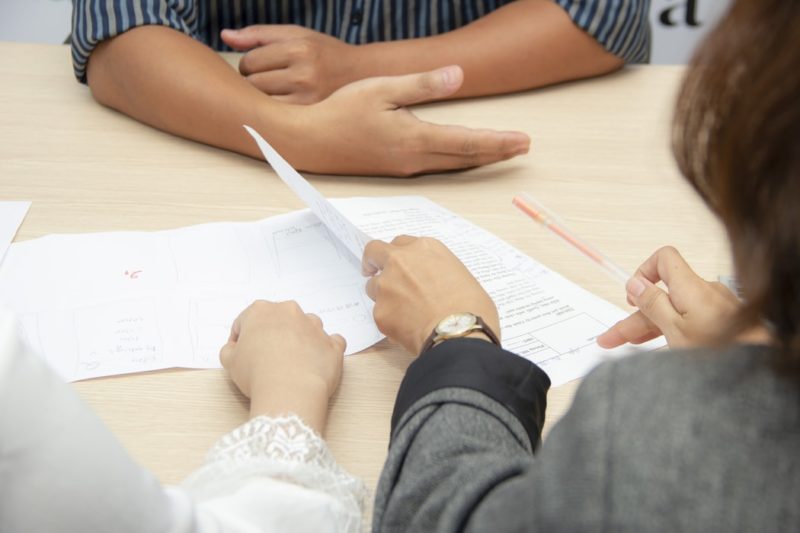 Writing a cover letter takes time and research, but a great one can help you slide into the interview round. "No two cover letters are the same," Stanley said. "You should never have a blanket cover letter that you send to every employment opportunity because a really well-crafted cover letter is going to show me that you understand who I am and what I'm looking for." While it might seem easy to reuse your cover letter for every application, doing so won't cut it.
Career specialists recommend always sending a unique cover letter. Even so, that doesn't mean you have to start completely from scratch. "You're not going to have to completely reinvent the wheel every single time," Reker said. "There's going to be some pieces that you can keep in there and you can reuse. You can always kind of maximize your past work and kind of use that to just keep tailoring." Use your previous cover letters as a guide. If keywords are similar, you may be able to use some of the same wording.
If you're looking for extra help, don't turn to online templates. Using a template causes you to lose your personal voice. "If you Google these topics, you're probably going to get examples that are actually geared towards someone with 20 years of experience," Reker said. Plus, online templates often aren't meant for college students.
Your cover letter is your opportunity to share all that you have to offer. Don't dilute your own accomplishments by using someone else's voice. "To break down the daunting task of writing a cover letter, I suggest that you think about it as a conversation," Tekautz said. "Obviously, don't try to use too many colloquialisms or slang, but think of it as [if you're] actually talking to another person, and this can help with your writing and let your personal voice come through." Take the time and effort to write something that you're proud to share.
And perhaps most importantly, always have someone look it over for spelling and grammar mistakes before you submit. The last thing you want is for your potential employer to throw your application out because you spelled "sincerely" wrong.