Pursuing a career in medicine unfortunately comes with a reputation as a laborious occupation. It can prove difficult, with various science classes, hours of studying, hundreds of crying sessions and in the end you aren't even halfway done because medical school still takes years to complete. Although receiving the title of "Doctor" may seem amazing, extraneous efforts and sacrifices made to receive an M.D. Biology majors makes it seem terrifying. If you find yourself debating whether medical school seems like the right path to go down, many other jobs await after college that you can still thrive in. 
Check out these 10 biology major jobs you can pursue without an M.D.
1. Biomedical Engineer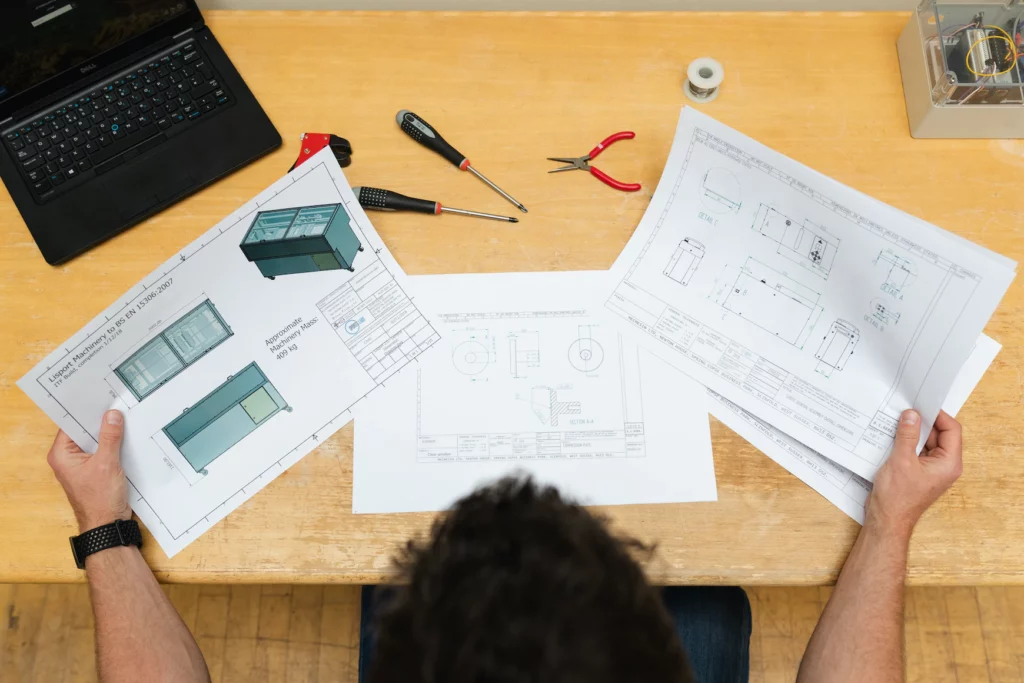 Biomedical engineers deem one of the most important employees in a hospital setting. These engineers work on fixing and maintaining hospital equipment and technical support for the biomedical equipment to ensure patients and staff can get and receive the best care possible. If you love biology and also love the idea of creating new technology, this job seems perfect for you. Don't worry; you will still work in a hospital environment, just conducting different actions than a doctor or nurse. Biomedical engineers can focus on creating artificial limbs and pacemakers. They can also interact with patients as you ensure their technology works to the highest standard. Biomedical engineers still receive the same patient interaction while performing their duties without an M.D.
If you wish to pursue higher leveled positions in your field, definitely make sure to pursue a master's degree. However, earning a masters does not seem necessary. The many different areas in the biomedical engineering field to specialize in, and you can gain crucial work experience with only a bachelor's degree. While completing your undergrad, make sure to begin thinking about what specialty you would like to pursue.
2. Marine Biologist
As a biology major, I am sure you learned about Charles Darwin, the founder of the theory of evolution. Charles Darwin did not pursue an M.D. However, his title actually made him a marine biologist! Marine biologists focus on the study of biology in marine life. With only about 35% of the ocean covered, marine biologists and other scientific divers never get bored. The ocean features many amazing things to discover. Although marine biologists spend most of their time in an indoor laboratory, exploring the ocean—an amazing benefit. Delving into the sea can help to discover new medicinal resources, collect different specimens to analyze, interact with creatures of the sea and much more. If you like new adventures, this job seems perfect for you. If you find yourself interested in conducting your own research, or teaching a subject related to marine biology, you'll need a Ph.D. This career path proves exciting and adventurous for biology majors. 
3. Pharmacist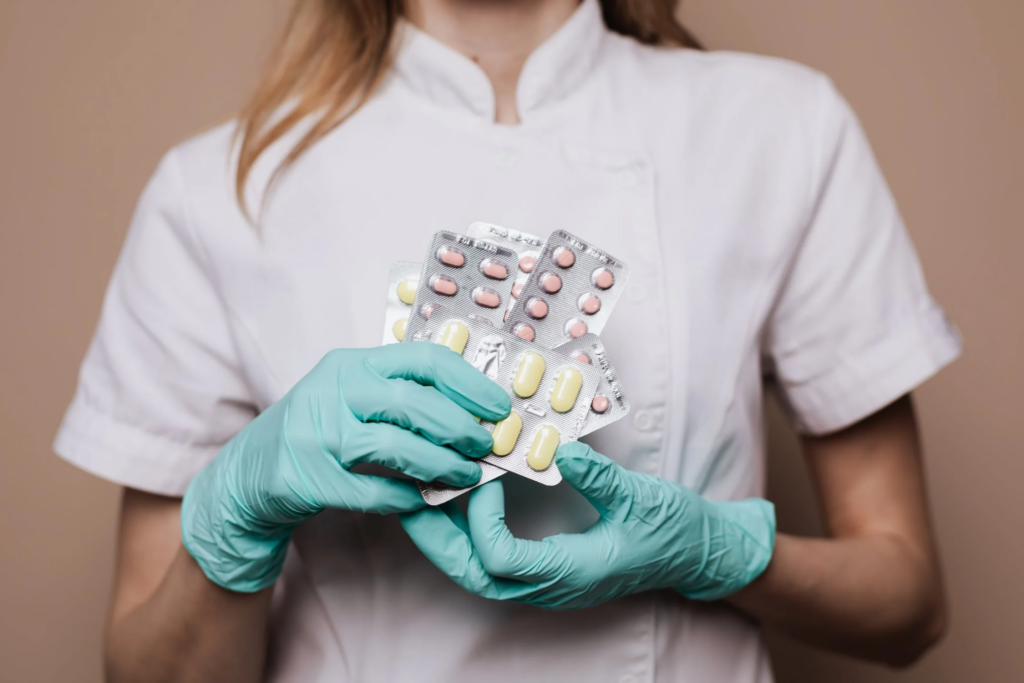 Pharmacists, the only people who can read a doctor's unfortunate handwriting, handle our everyday drugs and medicine. Pharmacists take care of everything when we feel sick, or need a quick pick me up. They offer expertise based on the medicine that you take. Do you need your annual flu vaccine? See a pharmacist! Offering expert care, you definitely need your biology degree. After obtaining your bachelor's degree, four years of pharmacy school need completion. Afterwards, you would need to pass two different exams to receive your license as a pharmacist. 
"I love the patient interaction. I love to converse while filling prescriptions," said Anahit Muradyan, Pharmacist at CVS. "It's cool to be able to meet new people and be able to help people. The job is rewarding when people appreciate what you do and appreciate the time that it takes to make sure everything is perfect for our patients."
The options of different pharmacy schools located throughout the United States seems endless. If you want a career that does not involve an M.D but involves patient interaction, pharmacy demonstrates an amazing choice. Pharmacists also can compound medicine at specific compounding locations, which means they create the medicine we need to take! Customer service proves an important factor in this field as well. Pharmacists monitor the drugs that we take, while providing excellent care to patients everyday. 
4. Therapist
Students chasing a degree in biology mainly pursue a career in medicine because they love the idea of helping other people. It appears as a great factor, you also can support patients with therapy without the worries of receiving an M.D. Therapists see patients one-on-one to support them with the daily struggles they face in life. Therapy proves very rewarding both for the patient and the therapist. Therapists help with sensitive topics such as childhood trauma, PTSD, anxiety and depression. Many of these topics relate to the body in different ways, which a background in biology will greatly prepare them for.
Research also provides a strong option for therapists who want to understand more about our emotions. To become a therapist, you would need a master's degree after completing your bachelor's. After this, one must complete the required 3,000 hours of supervised professional practice. You must complete 150 of those hours in a hospital environment. At the end, a mandatory exam will award you with your license to begin practicing. It does not seem easy, but in the end proves worth it. 
"The newest research on PTSD is that it stems from childhood abuse and trauma that is lodged in the memory and in the lumpia system that is part of biology," said Judith Cotton, Licensed Psychotherapist. "I love to help people and repair them so they are able to live a positive and fruitful life."
If you seem to worry about the fact that only an M.D. can fulfill your wishes of helping other people with life, pursuing a career in therapy can bring the same amount of joy. Mainly treating mental health disorders, therapists can create treatment plans for patients that will help them gain the tools to progress. They can also provide group support for families or couples. You will always feel like you can help society as a therapist. 
5. Nurse
Nurses never fail to prove themselves as our heroes, especially when people with M.D.s seem busy. They do the most diligent tasks to ensure every patient receives a caring experience in a kind manner and do everything a doctor does not. Ordering medical tests, prescribing medication and taking patients' vital signs. They can work in hospitals, clinics, family practices or pharmacies. Nurses step up as our patients' primary advocates. They can provide emotional support and advice if doctors seem too busy. Nurses educate patients on their treatment plans, and communication proves an  important skill to possess. 
6. Biology Professor
If you love biology enough, teaching it will prove fulfilling. Did your biology professor suck in college? Make it up to other students in the future by turning into the most outstanding biology professor anyone could ask for. They can teach via lecturing or in very interactive labs. Pursuing a career as a biology professor can also help other students determine whether they will aspire to do the same in the future. Teaching biology proves rewarding, as other students will learn to love what you teach. 
"The best part about teaching my students is that I am privileged with the task to inspire my students to enjoy the process of scientific discovery, like I do at the podium. My hope is that their foundational learning will leave them with the skillset to identify important strides in research that inform medicine," said Professor Diana Rigueur, Ph.D. at UCLA. "To quote William Harvey from 1657, 'There is no better way to advance medicine than to give our minds the discovery of the usual law of nature, by careful investigation of cases of rarer forms of disease.' But for this, we require time for analysis, a rare commodity in clinical practice." 
Biology Professors also conduct research which greatly influences modern-day medicine. Their roles in society as teachers remain significant, as they contribute lots of valuable information found in their laboratories or from other students that demonstrate a great passion for working alongside them with research. All in all, teaching biology serves as a great career option that does not involve an M.D.
When looking into this career, it will prove beneficial if you completed past positions as a teaching assistant or a tutor for students of a biology professor. Every university entails different requirements for professors, but most require a master's degree, or even a doctorate to become a professor at their institute. Although still rigorous, it can serve as a better option than medical school for those who want a different path.
Other ways to position yourself as a future professor include conducting any type of medical or biological research with scientists or other professors. In the end, if you do well in your biology classes in college and can explain concepts clearly, you will most likely turn into a great professor one day.
7. Zoologist
Zoologists prove the ultimate caretakers of animals and wildlife ecosystems. Zoologists can specialize in many categories regarding different animals. Whether the group considers mammals, reptiles or fish, they take control of studying these animals. Zoologists also work alongside other biologists, zookeepers or scientists to conduct research on animals in wildlife and propose new studies that will help us understand nature more. They study how animals interact with other creatures in different ecosystems, and a background in biology helps zoologists become masters at what they do.
If you would like to pursue this career, you will need a bachelor's degree, but further education can help as well. If your school provides a zoology minor, definitely take advantage of it. Entering a master's degree also proves beneficial. Although a master's degree does not seem required, the experience on your plate can prove helpful and enable you to get hired for higher-paying positions. If animals and conducting research seem interesting, consider becoming a zoologist!
8. Forensic Scientist
Forensic scientists count as a crucial component of criminal investigations. These scientists step into a crime scene alongside police officers and the FBI to analyze the evidence left there. Forensic scientists can study the blood left on a crime scene, bodily fluids or even bone matter left behind. They take this evidence back to a laboratory and bring reports back to the police. They assist their higher-ups in determining what happened at the scenes of a crime with their biological backgrounds. Understanding biology continues to prove an essential course load for forensic scientists as their investigations mainly involve biological matters. This career path is great for those who also want to work in the justice system, as forensic sciences often must provide expert testimonies in court. 
9. Genetic Counselor
When thinking about creating a family of your own one day, genetic counselors turn into essential people to discuss with. Genetic counselors communicate with potential patients about diseases that might pass on to their offspring. With a job as a genetic counselor, you need to display different scientific concepts with patients daily. Patients need to understand risk factors and ways to prevent these risks in a usual way without confusion. Pursuing a career as a genetic counselor and developing a caring and understanding personality deems crucial. They can conduct research for couples before they create a family, for pregnant women or for children who already develop the inherited disease.
Genetic counselors prove essential for families and definitely need a vast understanding of biology. Besides that, plan on spending time gathering experience in genetic specialties, working in labs and conducting research with professors. You also can consider pursuing a master's degree, if some jobs require it. Every job entails different requirements, therefore you should always make sure to figure out the location of where you would like to work. Make sure to gather experience on your resume with various projects, as this will help you excel in your career as a genetic counselor. 
10. Physicians Assistant
If you still find yourself interested in the work doctors do, but don't want to get an M.D., consider the path of a physician's assistant. Physician assistants perform everything a doctor can without the responsibility of prescribing medication. They can diagnose, review patients' medical histories, order tests and manage treatment plans alongside a physician. Majoring in biology proves crucial to a career as a physician's assistant. Although you need two years of schooling after college, it will not seem as intense as medical school. After graduating from PA school, gather some experience and find an amazing job that allows you a work-life balance.