Imagine two paths before you and both lead to your goal. One goes straight while the other twists and turns. Though we want to follow the straight path, life never turns out that easy. The road to passion isn't a straight line. Instead, it's full of twists and turns just like a windy road. We all want to follow our passion because it means a life lived with purpose. However, what is passion and how do you find it? It's not a very straight-forward question. Everyone pursues passion uniquely. But here's what's consistent: passion prompts excitement and purpose.
With that, college students–or anyone who desires to capture passion–hear me out: read this guide on how to find your passion!
Hit the Pause Button and Discover Your WHY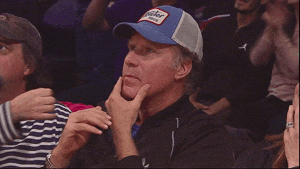 First things first, you should ponder the passion formula. "To find your passion, you must stop going through the motions and take the time to really reflect on what it is that you care about," said Amanda Nachman, author of #QUALIFIED: You Are More Impressive Than You Realize and College Magazine's CEO and publisher. So, let's break that equation down. Shall we?
Passion = interests + strengths + values
Your interests are things you like. This may include a topic that excites you or an activity you can do for hours. What do you enjoy talking about? What did you like doing as a kid? Recall, you don't need to go crazy. Not everyone feels like they're oozing with passion. But if you can at least find one interest, you've checked the first box.
Your strengths are areas where you demonstrate what you're good at. Perhaps you're naturally good at math or you're great with technology. Such measurable activities are your hard skills and these can be learned. While hard skills are important, others' perceptions of you play a big role as well. Maybe you're a loyal friend, or you're great at listening or you get along with others quite easily. These soft skills–or people skills–significantly influence what career you belong in.
Finally, recognize your values, which break down into causes you care about and the principles that you live by. "There're so many organizations on campus that you can probably get involved with that align with those values," Nachman said. "Start demonstrating that you care about that topic or interest." Once you reflect on all three components of the equation, you can start to develop your passion.
Another clever way to go about the passion formula involves figuring out your why. If you have a career path in mind, consider why you want this? Look beyond fleeting motivation and revisit what makes you happy. So, think about what components of this career are you passionate about. For many people, impact contributes to passion. "If becoming a doctor meant I wasn't able to impact someone's life, I don't think I'd want to do it," University of Miami first-year medical student Juan Lizardi said. "I like the fact that I can be a difference-maker in somebody's life in a positive way." That being said, does impact fulfill your purpose? Make up your mind and un-pause the button.
Don't Believe You're Unqualified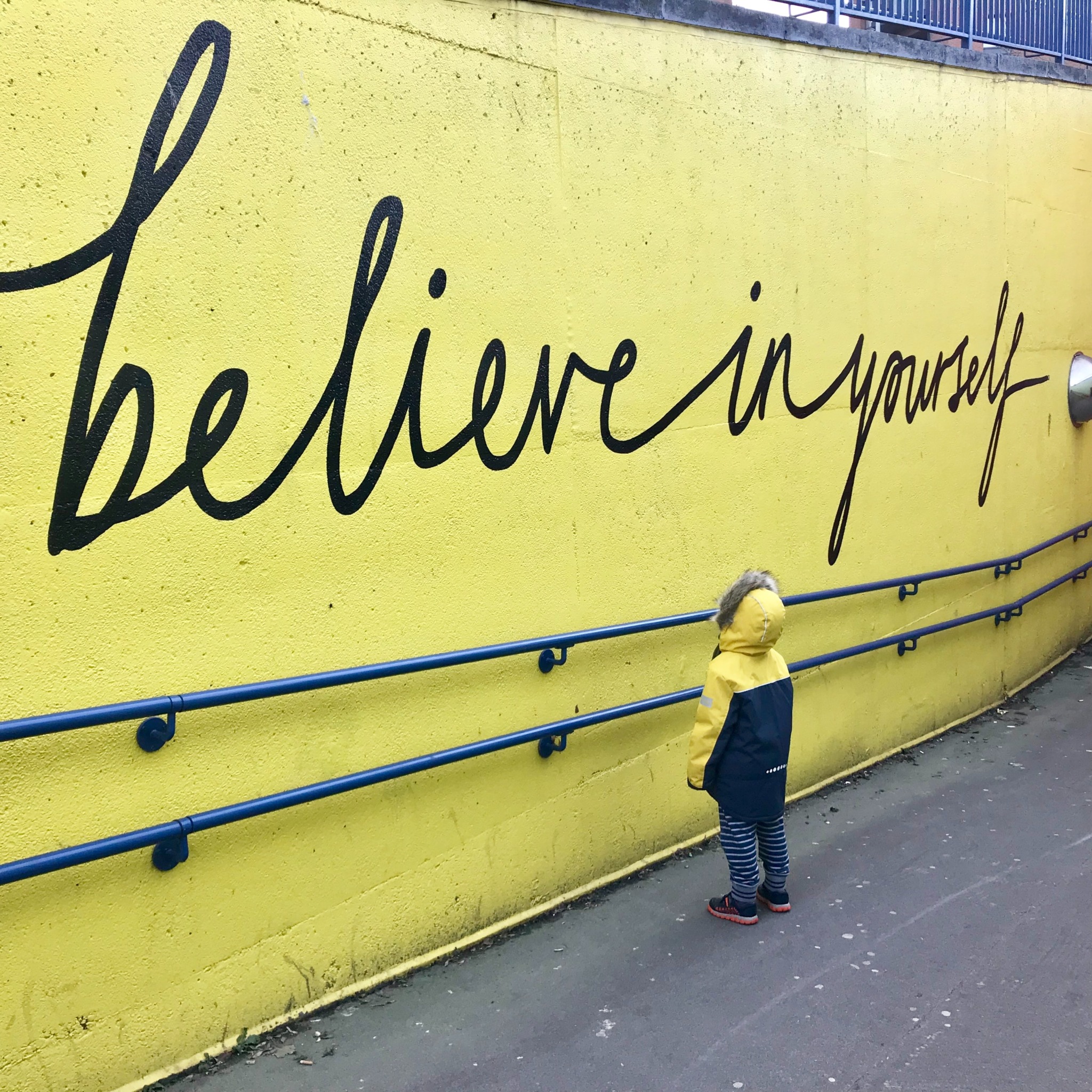 Rejection often hinders the discovery of passion. No one wants to feel like they're not good enough. Sometimes, though, rejection becomes the best thing you experience. 
Let's say your passion career requires you to choose a difficult major. The classes are tough and you're struggling to pass. Though a strong passion might push you to master your classes, remember that students learn and achieve abilities at different speeds and levels. If you can't acquire the skills, does that mean you can't accomplish your passion? Absolutely not. Take that passion and weave it into a different career path. "I think a person's purpose is whatever marries your passion and your skill set," Lizardi said. Maybe your passion can benefit a nonprofit or help a company sell its products; you might end up happier with a different career. In other words, your path might change but your purpose will remain.
Wait though! That doesn't mean you should automatically associate failure with quitting. Pursuing passion means failing sometimes. "The first time I took my MCAT, I didn't do well. At the time, I felt so dumb because I wasn't good enough to get into medical school, and I beat myself up like crazy," Lizardi said. "But I knew I was still passionate about this. I didn't have the exact skillset just yet, but I developed that." In other words, fail often and fail fast.
Don't fear failure because you might learn from unplanned circumstances. "I pursued two years of clinical experience working as a medical assistant for an orthopedic surgeon. Then I received my master's degree in medical sciences," Lizardi said. "After three years, I reapplied to medical school, got accepted to UM and received a scholarship. Having to deal with that adversity made me a lot tougher, and it made me more grateful for the situation that I'm in." Instead of festering in the gutter of rejection, quickly alter your strategy and try again. 
The same idea applies to searching for any opportunity. You may get rejected after pursuing a career you found meaningful. "Sometimes students go after these 1% opportunities that are super competitive and get rejected and feel unqualified," Nachman said. "It's realizing how to go after those 99% opportunities." Though you set your eyes on a specific job, there's probably numerous careers and companies you've never heard of or considered. In fact, 14 million companies exist in the United States with under 100 employees. 
Even if you don't realize it now, you are qualified. Imagine how many opportunities fit your goals that you don't even know yet. The road to passion involves exploration and college provides a perfect arena for discovering opportunities. Turn your ambitions into reality.
Form Courageous Connections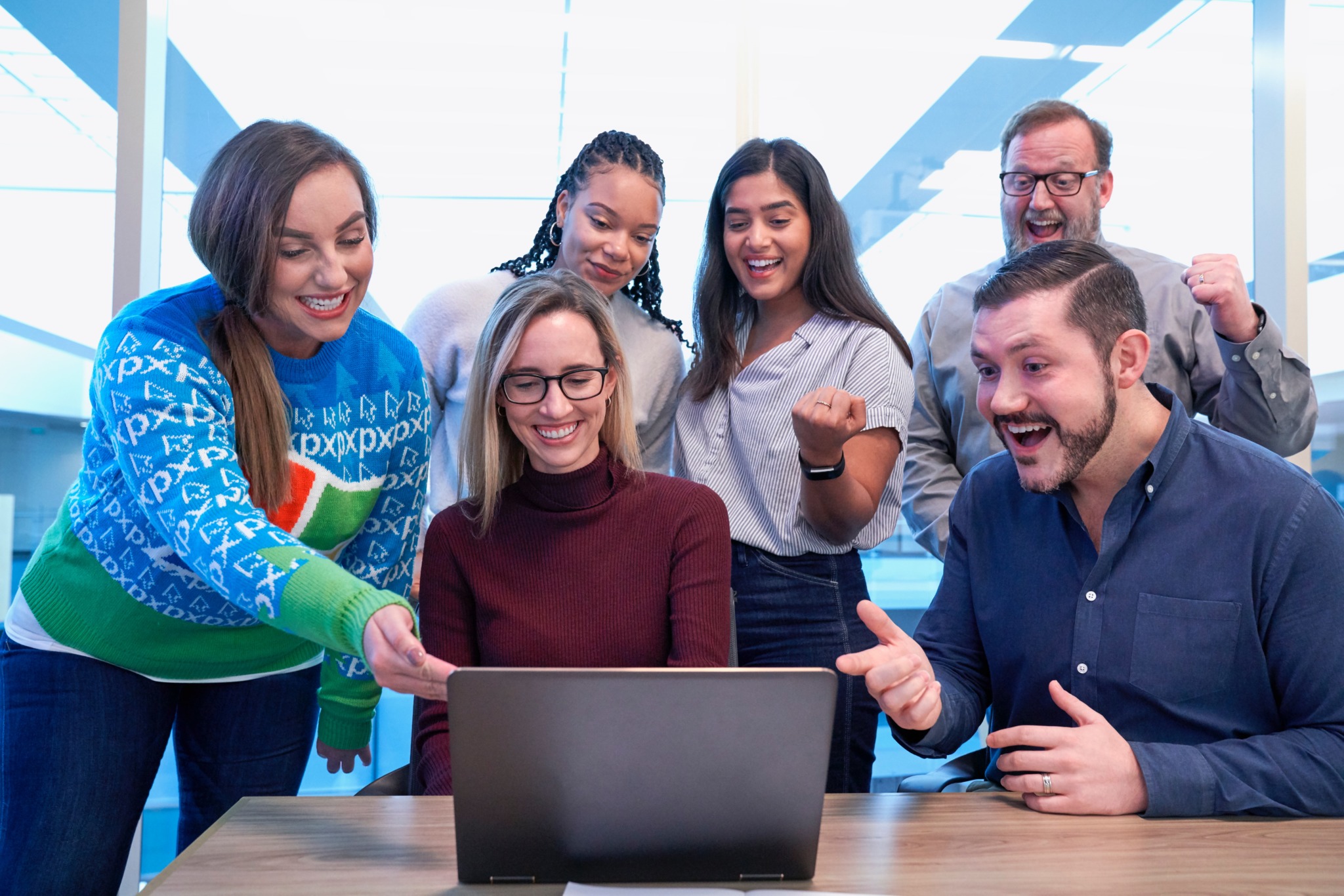 Simply put, courageous connections mean networking. You want to network in college so professionals can notice you now. That way, upon graduation, you've already secured vital connections that could land you a potential job opportunity. So, how do you go about networking? Answer: reach out to people.
Start by researching a career you like and find professionals in that industry. Next, contact them via email or employment platforms–like LinkedIn–and inquire about their own career journey. The goal constitutes understanding how this person got to where they are. "You get the blueprint for how they did it, and what you learn is how they often started out working for those smaller companies," Nachman said. "Doors will open and students see new opportunities for themselves, which helps get internships and jobs." In other words, networking forms the basis for discovering that 99% of opportunities where you develop your passions in the real world. Be courageous and form those connections.
Glean Experience Beyond the Classroom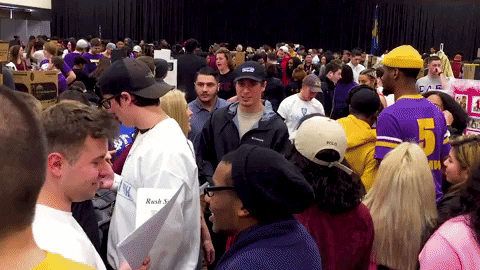 Imagine knowing everything about flying an airplane but never once doing it. Would you trust yourself to safely fly a plane full of passengers from New York to California on your first try? I'd say probably not. You learn so much in four years of college. But guess what? Knowledge doesn't equal experience. "An academic setting is probably the least likely place you're going to learn all these things," said Gianfranco Gazzo, a project leader at Boston Consulting Group. "I don't think you're very likely to find your passion in a classroom." Simply put, gaining experience is important. 
College serves as a playing field for obtaining experience, so get involved in clubs and organizations that highlight your interests. The earlier you do it, the better. Give yourself time to figure out your passions. If college extracurriculars invigorate your passion, work with a mentor or land an internship opportunity. Not only do professional opportunities teach new skills, but they also look great on resumes.
Of course, putting passion into practice can be an independent pursuit. Try creating a blog, starting a business, entering online competitions or attending professional forums. "Little things that you can do on the side may inspire a passion," Gazzo said. "I look back at my college experience and I don't think about my classes, I think about all the things I did on the side that helped me develop certain skills." Why wait for help to develop your passions when you can do it yourself.
Indecisive students should experience as many opportunities as possible. Get a feel for different job-like experiences because sticking to one career path doesn't guarantee you'll like it. "I think in college, I was pretty focused on law and that prevented me from doing other things. Then I went through law school and realized law is an incredibly solitary profession, and that's not something that I wanted to do." Gazzo said. "So, I spontaneously sent this email at 3 a.m. to a consulting firm that I worked with, and I got interviewed and hired. This job ended up being tremendously more exciting than law ever was going to be for me." Remember, one interest or skill can apply to multiple careers. 
So, what should you do? Use various experiences to develop your passion formula–interest, strengths and values–instead of the checklist for a specific career. It's not wrong to feel captivated toward a particular profession, but dreams can change. "I didn't explore other career paths in college and had I been a little bit more open-minded, I would have probably discovered this career a little sooner." Even if you think you have it figured out, explore opportunities now in college. Most students go through adjustment periods, so determine what you find appealing from each experience.
Broaden Your Options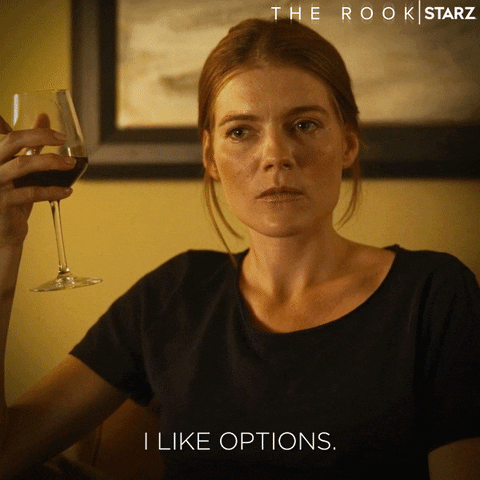 If you see yourself in a range of careers, cast a wide career net. This might include choosing a broad major or pursuing a double major. Also, I would suggest engaging in volunteer work, joining multiple student societies, conducting research, establishing a concentration or writing a thesis. Becoming a college dilettante makes room for multiple passions. "Pick something broad, especially if you don't know and you're trying to find your passion," Gazzo said. "I think you can only do better by giving yourself more options." So, increase your exit opportunities.
Even if your passions take you to an unwanted career, open-mindedness can arouse enthusiasm. "I believe passion is contagious," said Mercy Mendoza, a college counselor at College Access Coaching. "Sometimes you may choose a career that you don't feel passionate about at the beginning, but you may learn to love it, especially if your career benefits others and you are able to see the impact in their lives." Keeping options broad doesn't only apply during college, it applies throughout your entire life.
Talk to Your Friends
The stress of finding passion! But, you're not alone. Turn to your friends and ask what they think of you — what are your talents, and where do they see you shine? "We live every day of our lives by ourselves and we get bored with our own story," Nachman said. I mean c'mon, the best stories include more than one person.
While I recommend surrounding yourself with like-minded people, genuine friends can show you what you're missing. "Friends open the door to a completely different perspective in another world that you otherwise wouldn't have been able to see," Lizardi said. "They do a bunch of things I don't want to do, but I get exposed to it and realize I like what I'm doing." So, transform your friendships into motivation.
Focus on Yourself. Not Others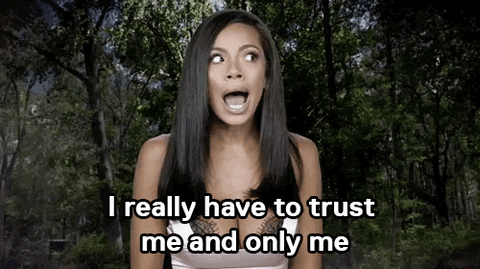 For the hundredth time, people learn and achieve abilities at different speeds and levels. So, pay attention to your passion map. "I think it's tempting to look at other people who you think have it all figured out, but nobody has it all figured out and it's okay to not have it all figured out," Nachman said. "Don't be swayed by what you think you should be doing and by the expectations that others may have for you. Instead, stay true to what you care about and go after it because passion does always win and passion pays." No wonder she wrote a book about discovering passion — pssst you might want to give it a read!
Likewise, where you are–passionate or not–takes up part of the journey. Don't beat yourself up because you still can't see that picture-perfect vision of yourself achieving your goals. "It's ok to be cognizant of where you want to go without hating where you are right now," Lizardi said. "Look into the future as motivation; but that doesn't mean you attack who you are right now." Live in the moment because you will reach your goals. Patience people.
Additionally, don't let others dictate what you want. While accepting guidance can shape your perspective, nobody understands you better than yourself. Even expert opinions can misinterpret your passions or ambition. "My pre law adviser told me I would never make it to law school because my GPA sucked, but obviously proved them wrong," Gazzo said. "You should not defer strictly to what academic advisers are saying because they usually try to advise the masses; I think that kind of thinking or that kind of negativity isn't great for someone who is trying to find new opportunities." That being said, keep in mind that you interpret yourself best.
Cruise through college with an open mind. BE ambitious, persistent, creative, resourceful, tolerant, sociable and understanding. You can discover your passion. Growth doesn't happen overnight, so just follow your heart and it will get you where you need to go. Remember, passion always finds a way!