Before going to college, I thought the differences between me and someone brought up in Indonesia, for example, were too great. Having grown up on almost opposite sides of the world, there was no way we could relate to each other and become friends. Now, a little more than a year later, I realize that my impression was completely wrong. My Indonesian friend and I share similar thoughts, opinions and preferences, even though we grew up in completely different cultures.
Meeting her and many other international students at Penn State helped shape who I am today.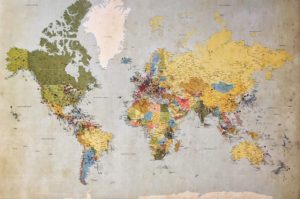 After having to stay home in Brazil for a semester due to travel restrictions, I realized that meeting people from all over the world is one of the things I miss the most about college. I miss learning random facts about other people's cultures, eating food I've never had before and learning curse words in languages that I could only dream of studying one day. My favorite college memories revolve around attending Garba and one of my favorite foods I've ever tasted is Indonesian noodles.
I miss having the opportunities to experience new things every day.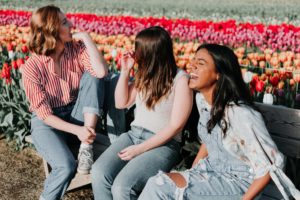 From my international friends, I've learned a lot. I've learned that all the stereotypes about cultures are mostly wrong. Most of them are influenced by the media, and are not a true representation of what is like to be from that culture. I've learned that the relationship my Indian friends have with their parents is extremely similar to the one I have with my own parents. I have learned that while there are a lot of people who think the hijab is oppressive, many of my Saudi friends use it because they genuinely want to, and they're able to adjust it according to their very own fashion style. I've also learned that the love for Harry Styles is completely universal, and defending his use of dress has nothing to do with one's religion and country of origin.
I have also learned about the things that make us unique. This can be as simple as different greetings or whether we use the metric system or not. I realized that you have to be very careful with physical contact, for example. While for me, hugging a friend is not big deal, in other countries a random hug could mean something completely different. I've also become more aware of how people perceive me based on what stereotypes they know about Brazil.
The same way I am learning to keep an open mind and not assume anything based on someone's country of origin, I am also learning to be patient and to not take offense when someone makes untrue assumptions about me.
Every single person I've met so far is in a different stage of their life and came to the United States for a different reason. Some people depend on scholarships for their sponsorship. Coming to the U.S. for college has been a way to get better job opportunities and provide for their families back in their original countries. Others came to the U.S. because they had the opportunity, and they plan on going back home after graduation. No matter the case, I love hearing stories about their lives in their original countries. One friend served as a firefighter in Singapore. Another worked in the media industry in Vietnam. A third friend, from Egypt, told me how he is somehow related to one of the judges for "The Voice Egypt."
I've heard it all, and I'm looking forward to the opportunity to learn more.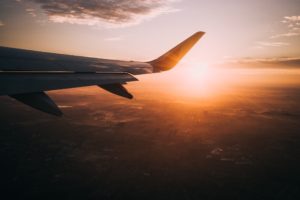 I can confidently say that during my first year of school I met people from more than ten different countries. I've met students from India, Indonesia, China, Nigeria, Saudi Arabia, Ecuador, Venezuela, Germany, Italy, United Arab Emirates, Nepal… and the list is always growing.  My favorite part, so far, is knowing that no matter where I go and how big the world is, I will always have a friend. From Africa, to Southeast Asia, to the Americas, to Europe, I know that I am a phone call away from meeting someone I know.
With friends from all over the world, I also got help with my job. As a writer and (hopefully) future humanitarian worker, I will most likely work closely with people from very diverse backgrounds. Knowing how to hold conversations and ask questions about someone else's culture respectfully will always be an essential part of my job. I have also learned what appeals to the international public, a great skill for someone planning to enter the media department.
For anyone still looking up schools, please consider a school with large diversity. It will broaden your horizons in a way you could never imagine and will reshape your whole outlook in life. I know it reshaped mine, and I am looking forward to more conversations over boba tea in the cute Chinese restaurant downtown. Right now, while I'm home, I'll continue keeping in touch with my international friends through FaceTime calls, cooking their recipes for my parents and listening to the songs they recommended to me – even though I don't understand a word.