This title was no accident. Now, before you all get defensive, let me preface by saying this: I will be playing Devil's Advocate, arguing different sides and justifying them with quotes, justifications, and the occasional gif. Try to keep an open mind with this one, alright? Alright. Let's start with the basics.
Statement #1: Miley Cyrus is only doing these outlandish things to get press.
Why You're Right: Hammer, meet nail. You hit this one on the head. Of course she's doing this for publicity. Because that's what she wants. That's what most pop stars want. Why else would you grind on heavy machinery? (Wait, don't answer that…) 
"She knows scandal sells," says University of Florida student Heather Halak. "Any press is good press. Yes, what she's doing may seem outrageous to some, but at the end of the day, she's ballsy and knows how to market herself and her music."
"She has probably pulled [off] one of the greatest publicity stunts since Britney [Spears] shaved her head," adds fellow student Camila Portillo.
Britney, Madonna, Christina…all of these stars did similarly "shocking" things during their prime popularity period. Don't try to tell me that Miley isn't doing the same exact thing.
Why You're Wrong: There may be a part of her that actually believes what she's doing is for artistic merit. A lot of pop stars claim that they feel like they are unveiling "the real me" or being true to themselves when they do something that breaks from their norm. Who knows? Milez might actually feel that wearing nude colored underwear and pixie pigtails is the real Miley Ray.
Statement #2: Miley Cyrus isn't talented and she does nothing original.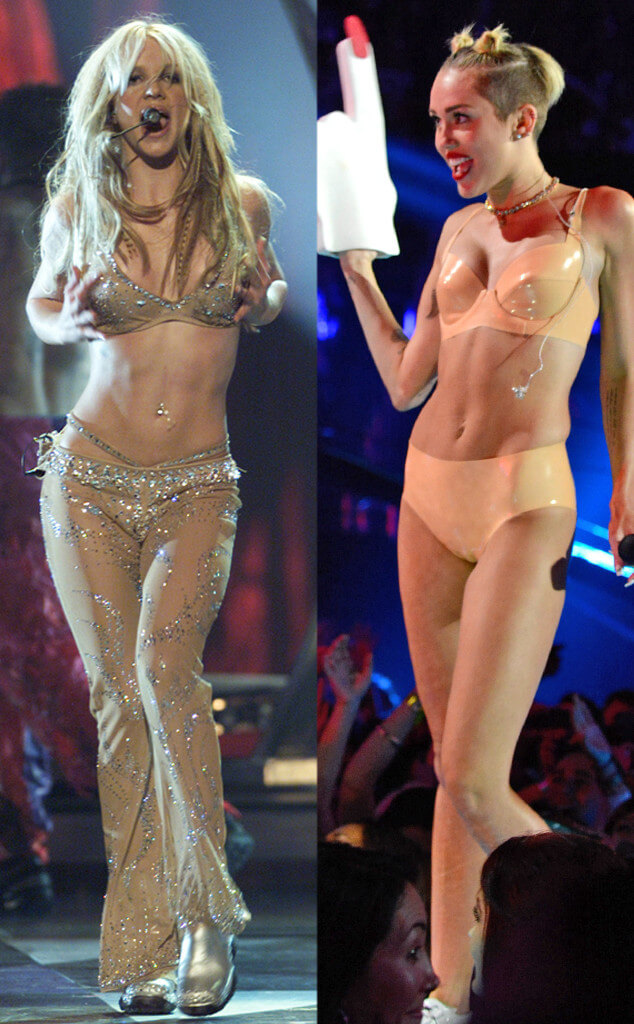 Why You're Right: Playing the good girl gone bad is step #2 in the Pop Diva Handbook, right after "dating" an equally attractive and possibly more goody-two-shoes boy band member. " 
When you look at it, she's doing what every other pop star has done," said Florida State University graduate Kali Stepina. "Britney Spears used to dance around half naked all of the time. Christina Aguilera was 'X-Tina' for a while and did the whole bad girl thing. [Miley's] literally just following the footsteps of those before her."
Why You're Wrong: Girl has a set of pipes. I admit, not everyone is going to like the country twang to her voice, but she just goes for some of those notes. Plus, she's not afraid to tackle challenges head on. I mean, have you heard her fantastic cover of Dolly Parton's "Jolene?" To some, being talented means being able to not only take risks, but to take ones that actually pay off.
Statement #3: Miley Cyrus is only acting this way because she's trying to break free from her "squeaky clean" Disney image.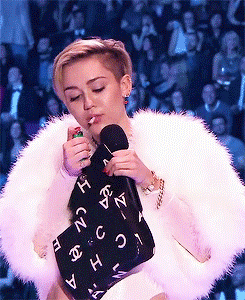 Why You're Right: It is no secret that Miley has been working for a while to break away from her Hannah Montana years. Who hasn't wanted to shed their childhood persona and show that they are a grown person with their own styles and tastes and thoughts? However, the extent to which she is "breaking free" is subject to how one views her acts personally. "I just see a complete lack of truth in her statement that there was no change because she never played the Disney princess. She was the definition of Disney star for years," said UF student Shelby Grossman.
Why You're Wrong:
Maybe she's just actually growing up. Maybe this was the inevitable evolution of Miley Cyrus. Maybe even if she hadn't been Hannah Montana, she still would have grown up to do all of the things she's doing now – just on a less highly publicized scale. Maybe, just maybe, twerking teddy bears and spanking little people was always on Miley's agenda.
Statement #4: Miley Cyrus is setting a horrible example for her young fans.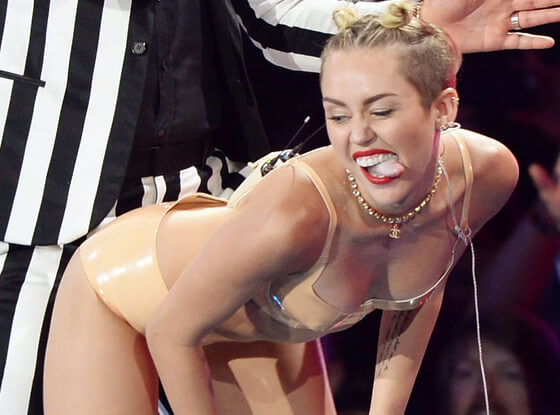 Why You're Right: Some of the things that she has done on stage can be deemed inappropriate for younger children. If I were a mother, I am not sure how I would feel about my child watching a scantily clad barely adult running around faux-sexing on older men. Things like this are tricky and are left up to the parents or guardians as to what their children can view or hear. 
Why You're Wrong: Look at every other star that is popular right now – are they good examples? Would you want your child to become bitter and self-entitled about love and romance like a certain multi-platinum country-pop singer? Would you want your son or daughter to become overly sexualized and practically watch televised porn when turning on, oh, every music video that happens to show up on YouTube or MTV?
Music and its representation has become more and more sexualized throughout the decades and there are few artists that are not at all affected by this fad. It is up to the person listening (or, in the case of young kids, their parents) as to what they listen to. Just be warned that you'll be pressed to find a bonafide pop star that isn't singing about sex and drugs and wild nights out.
The Final Word:
Miley Cyrus is a genius because she is doing what she thinks makes her a genius. She is participating in the standard pop star change phase, which some have identified before as a "meltdown." She has broken YouTube records, had massive album sales, and is garnering a lot of these things due to what she is presenting to the public. Think what you want, but Mileygate is in full force and it's being done right. All of these "publicity stunts," from smoking a joint onstage at the European Music Awards to the now well-known Twerk-pocolypse at this year's VMAs, are being done on purpose – because it has worked before. Yes, many pop stars have done this time and time again, but each one has done it differently. Britney Spears shaved her head, Christina Aguilera became "X-Tina," Madonna changed her persona or style for just about every album. It's a tried and true process and Miley is just starting hers. So, if you're up for it, hang on and follow the ride – I have the feeling that this is only the beginning. Plus, as student Katelyn Mears puts it, "at least she isn't making winey crazy teenagers like Taylor Swift."