When it comes to not getting positions, I am no novice. I have been turned down from internships, retail jobs and on-campus jobs. I have heard every reason in the book from simple explanations like availability to the more hurtful reality that I am just not qualified for the position. To all the people out there who refuse to take no for an answer, here are some ways to guarantee they'll have no choice but to hire you the next time you apply for the job.
Step 1: Mourn the loss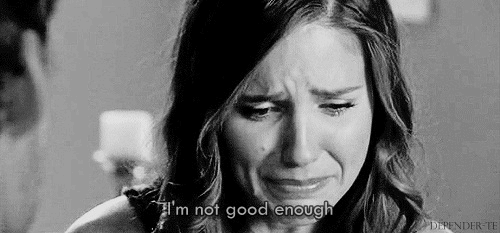 If you're a crier, let it out. Don't be shy. I am convinced some professional rejections can be worse than personal rejections. So as cliché as it is, grab your favorite pint of Ben & Jerry's (mine is Strawberry Cheesecake) and stock up on some Kleenex. You'll be sure to feel better… promise.
Step 2: Follow-up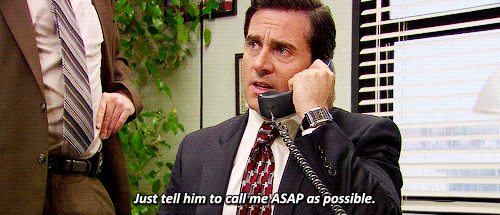 Now that you've officially cleansed yourself of the emotional havoc that follows rejection, it's time to get back to business (literally). This step is important because you should never end a relationship with a possible employer on a bad note. If you find yourself in the position where the employer says they'll get back to you and they never do (aka job purgatory), take initiative and email them. I once emailed and called an internship to find out what went wrong. Unfortunately they neglected to ever get back to me, but at least I knew I had done everything I could.
Step 3: Ask why you didn't get the job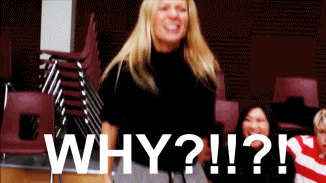 Here's where things get a little scary. It's time to put on your big-boy and big-girl pants and test out this whole "adult" thing. This is crucial because if you don't know why you didn't get the position, then how will you know what to improve?
"One time a team member came up to me after decisions came out and asked why they didn't get the job. I explained to them that their skills weren't at the level that we needed for the position and that they weren't a strong enough leader," said Shaun Luberski, a Team Lead at Sesame Place. "They said they wanted to work more closely with me to get a better idea of the position and know how they could improve to have a better chance next time."
Step 4: Improve yourself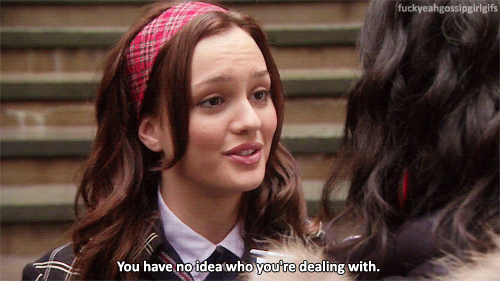 If you decide that this is a position you want, fight for it. Listen to the feedback from the employer, talk to people who have the position and take what they said seriously. Constructive criticism can be hard to hear, let alone apply to your work, but that's what separates the good from the great. "I would tell people to re-apply because you definitely sometimes just need more experience. A lot of times freshmen just don't have the situational experience, so I would recommend to get more involved and then apply again," Resident Assistant Natalie Martin said.
Step 5: Stalk Your Future Employer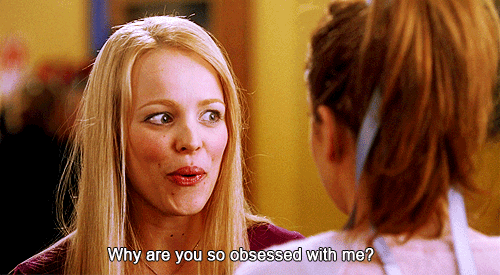 Yep, you read that right. Put those Facebook creeping skills to good use (and don't pretend like you don't know what I'm talking about). Google your contact for the job, your contact's boss, your contact's boss' boss. Use LinkedIn, just make sure you're not signed in (rookie mistake), Twitter and their personal website. Learn everything you can about that person so when it comes time for your second shot, you ooze preparation.
Step 6: Network Like a Boss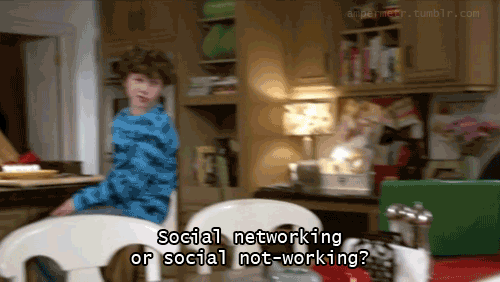 This shouldn't be a surprise. Networking can be a real pain, but it is important to make your own opportunities and that comes with using your network wisely. I know you're picturing fake small talk and shallow relationships, but it doesn't have to be like that. Ask around, talk to your friends with jobs and internships and ask them who they know. Ask people for advice and talk to your professors. You'll be surprised how willing people are to help.
Step 7: Try again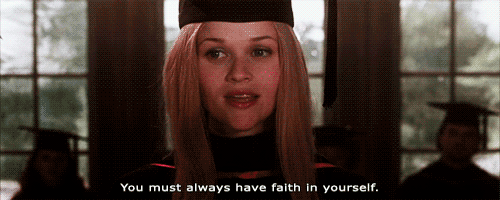 You know what they say if at first you don't succeed. There is no shame in applying for the same position a second time or even a third. Suck up your pride and accept the fact that this is only a learning experience, and that there is nothing wrong with falling flat on your face if it means learning how to get up afterwards. Brianna Rooney, an Account Manager at Slice Communications said, "I think the best thing for someone to do if they don't get the job is to talk to the hiring manager and ask for any advice for moving forward. Some people will have more time than others to respond, but it's great to ask why you are not a fit for the specific position."