The longer I lay in my childhood room, more than 3000 miles away from the city and school I called home for the past two years, the more I am convinced my life outside was all a dream.
The order and structure of college now feel like a distant memory.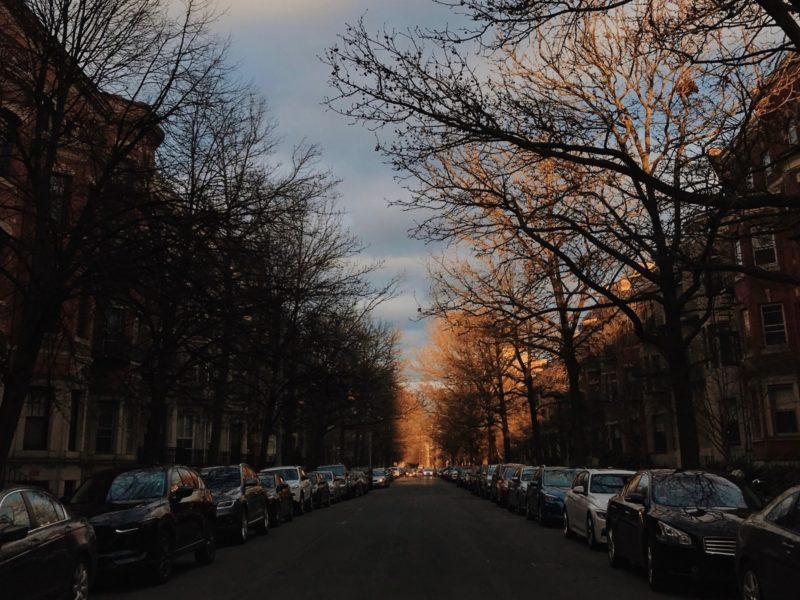 The public transit I took every day from my apartment in Brookline to Boston University's campus, the lecture halls filled with hundreds of students, the student union bustling no matter the time of day, are now visions of the past, a life that feels surreal and distant now.
I grew up in a tight-knit community in California, and when I left for college in Boston, I immediately felt a huge divide between the life I always knew with friends and neighbors who were like family, and the new, blank slate waiting for me in a big city. Coming from a place where you would always run into someone you knew walking down the street, the move to a crowded, fast-paced environment was a welcome change and a chance for me to make my own way in the world.
But being stuck at home during the Coronavirus, I feel strangely disconnected from both.
While everyone has faced many obstacles during this pandemic, college students struggle to overcome multiple unique challenges. For some who were just getting their first taste of freedom and independence, there is the added difficulty of staying sane juggling life at home while doing schoolwork. Sure, Zoom classes have kept a somewhat regular schedule for students to check in with their professors and continue their studies remotely. And yes, you can keep in touch with your friends while in quarantine through Facetime. But, after just one week of this virtual existence, I knew my college experience would never be the same.
Mark Twain once wrote, "I have never let schooling interfere with my education." For me, this could not be more true as college is equally about the life experiences you have outside the classroom as it is about your studies. Meeting people you can truly connect with, learning to take care of yourself and finding your new favorite drink. These are all parts of my college education that have little to do with schooling and everything to do with the experience outside the classroom. Even if everything returns to normal next semester, I will never again take for granted my friends, favorite coffee shops and beautiful campus.
To any college students feeling lost, divided or uneasy during this time, you are not alone.
This month, as usual, brings lots of stress for students wrapping up the semester with the usual flurry of tests, presentations and essays. This year, however, college students are facing their usual workload in a different environment. So while the grade book may not have changed much, our experiences, from parties to sports games to study dates, have been cut completely.
This shock to the system makes me wonder about the future of four-year college. As parents see firsthand the quality lacking in a Zoom education, and many have reservations about writing the next tuition check without knowing if students will return to campus in the fall.
I don't know any families who are satisfied paying private school tuition for online classes, especially without knowing if this kind of learning will become the new normal. As a junior, I am planning to study abroad in Paris this fall, an experience I have been looking forward to for years.
But in such an unsettled and changing world, I feel my college years drifting aimlessly past me.
The things that once seemed so important such as studying abroad for a year and traveling the world now appear self-indulgent when compared against the harsh reality of coronavirus. Moving forward, it is unclear whether I will be spending the next semester in Paris as originally planned, learning French, devouring chocolate croissants and writing for the school newspaper. Or perhaps, the program will be canceled, in which case I may be in Boston, going out with my friends again and catching weeknight games at Fenway Park.
But, there is also a possibility, neither of those plans will materialize, which would leave me home, in my childhood room with peeling band posters and my mother's exercise equipment; where I sit now, in between the elliptical and my first desk, a college student with nowhere to go, at least for now.