Growing up watching Legally Blonde, The House Bunny and American Pie planted a dream in my head since before I even attended high school— I must live in a sorority house. I mean, come on! Pillow fights, dance parties and sleepovers every night, what could be better?
Ever since I ran home to my sorority on bid day, I counted down the days until I, too, could live in the mansion that my sisters resided in.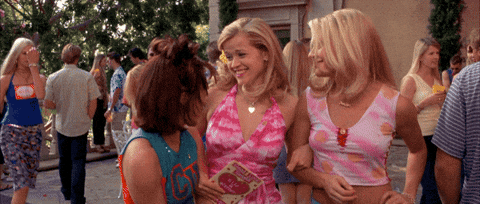 As soon as the Google forms were released, my group of friends and I instantly signed our names down. I was going to finally live out my dream of calling my sorority house my home, literally. All I needed was to find a dog named Bruiser and meet a guy like Warner from Legally Blonde, and I was set!
Then, in March, life took a turn for the worst: a global pandemic. Before I knew it, I was folding my clothes, taking the sheets off of the bed and packing my car to travel home. We evacuated our campus, and my friends and I all said our goodbyes for the summer.
I wouldn't see my sorority sisters for six months.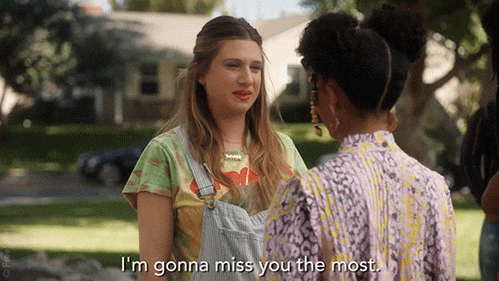 Toward the middle of the summer, many of my sorority sisters were trying to break their leases to live in the house. We all kept wondering, how could we stay safe in a house composed of over 60 women? It was unimaginable. The weeks before move-in, women frantically tried to find new housing plans, and many parents were in touch with our sorority's executive board and advisors on the proposed safety precautions.
I kept thinking to myself, how am I supposed to stay COVID-cautious? How will I be able to socially distance in a house filled with so many women? And my biggest concern: how will I truly be able to make the most out of this upcoming year despite living through a global pandemic?
A few weeks later, it was finally the day.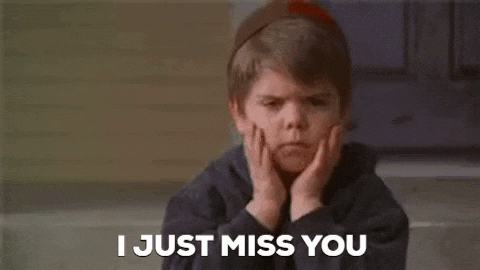 After months of unexpected changes and daily FaceTime calls with my sorority sisters, I could finally move into my new home. On move-in day, there were a multitude of precautions and safety guidelines we had to follow.
In a normal year, we were allowed to have guests come into the house (as always, no boys on the second and third floors). However, this year, we were only allowed to have one person move us into our rooms, and they could only stay for a maximum of two hours. All of the triplet rooms turned into doubles.
In a dining hall that used to be filled to capacity, comprised of laughter and friendly new sisters, tables were now spread out and chairs distanced from each other at six-feet-apart. We couldn't serve our own food, and our meals were pre-packaged for us. We wore masks all around the house, except for in our own room. The sisters even signed up for shifts to grab meals, and couldn't eat with everyone together all at once in the dining hall. Out-of-house members were not allowed to step foot in the house, and a cleaning service came inside every morning to clean the bathrooms and common spaces.
Sorority life looked incredibly different, and the parts I loved about being involved in a sorority were altered or even canceled altogether.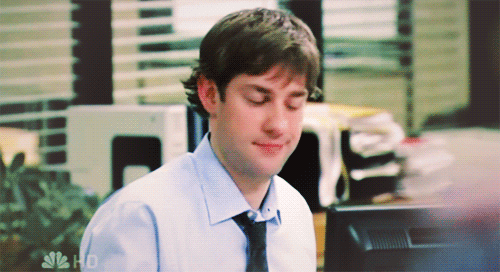 Recruitment took place on Zoom… yet I should mention that wearing sweatpants under my dress felt like a dream.
It felt weird not being able to see my sisters who didn't live at the house as often or experiencing most of our events on a virtual platform instead on in-person like usual. Events were now organized by shifts, and even Bid Day looked super different. Formals, date functions and socials all ended up canceled, and fall semester genuinely embodied a really hard time for us.
It felt difficult maintaining friendships with my friends from other chapters as none of us were allowed to bring outside visitors into our sorority houses. Feeling isolated became a common reality, which was ironic in a house filled with 60 women.
There's no doubt that this year took a completely new turn on all of our lives.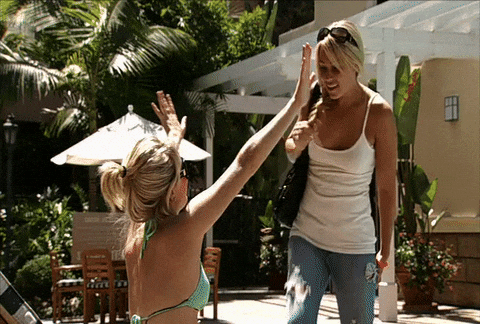 In spite of all the cancellations and alterations throughout the year, we found unique ways to form connections with each other. It was truly astounding how a year filled with so much distance could bring us even closer together. We created new ways to learn more about each other through virtual game nights and Zoom yoga sessions. I gained the incredible opportunity to meet new sisters on my floor and create connections with them in a mask. And I even ended up meeting my best friend through living in the house, who only lived a couple doors down.
I think it took events getting canceled to help us redefine what sisterhood actually means. Being in a sorority is not just about attending socials and scrolling through Tinder with sisters to find the perfect date to formal. Sisterhood feels like laughing on the floor until you can't breathe. Sisterhood is FaceTiming with sisters until the brink hours of morning, reminiscing on the times we've shared together. It feels like knowing you may not be able to hug the people who mean the most to you right now but maintaining faith that you'll be able to soon. Sisterhood feels like looking at the women around you and knowing that these people will become your future bridesmaids.
It may have taken a pandemic to realize that being in a sorority does not just embody pillow fights and endless sleepovers, but rather the forever friendships that you find in a sisterhood comprised of the people you love more than anything. It took living in a sorority house for me to realize that my home was in my sorority sisters all along.