At long last, University of Florida's J. Wayne Reitz Union has finally opened! Seriously, some students thought that the place would open years or even decades after they walked on graduation day. Decorated with orange and blue balloons at the inner entrance, visitors are greeted with wide, open space, state of the art technology and service and a lovely lake view just behind Reitz's doors.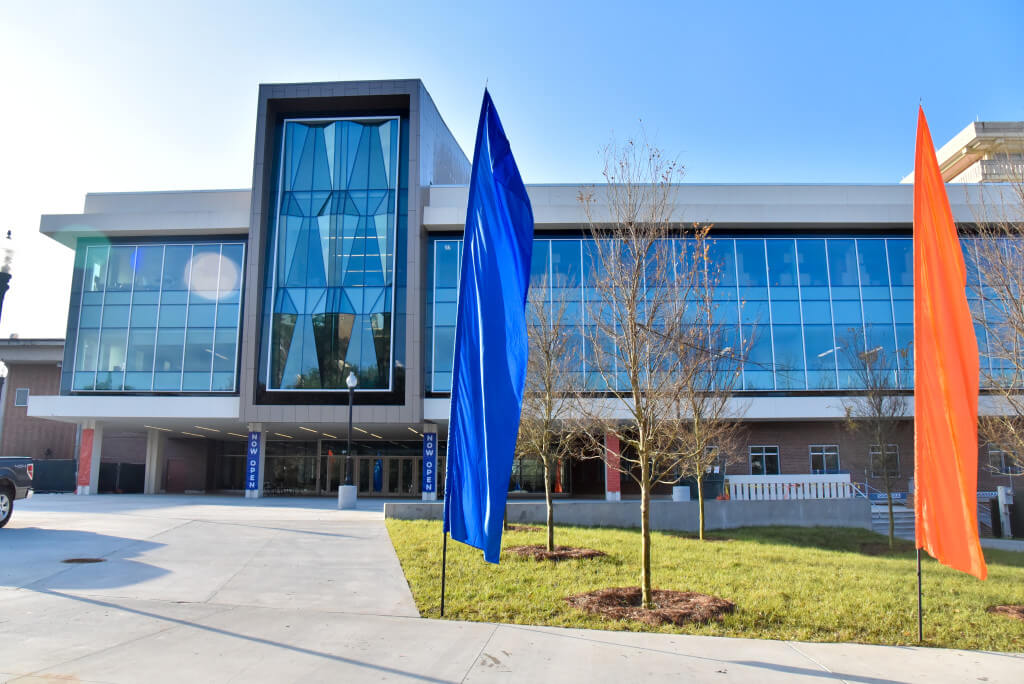 The Reitz is now bigger, better and more diverse. Senior Sociology Major and Latin-American Studies Minor Giselle Bermudez is a member of the Hispanic-Latino group called La Salita (AKA the Hispanic-Latino Engagement Center) located in the Reitz. I certainly felt at home with all the friendly smiles and handshakes that came my way at La Salita.
"It makes me really, really, really excited just because I know now that there are two spaces serving Hispanic-Latino students and we're the only [group] that does that in the entire nation," said Bermudez. "The Reitz Union is the hub for every student in the University of Florida. It's just gonna give us so much more exposure…" Prepare for Bermudez and her friends to welcome you with, "Mi casa es su casa." You know you reached La Salita when you hear popular Latin music playing.
Next, I took a trip to the office for Asian Pacific Islander American Affairs at the Reitz and placed my boots off to the side as directed and joined the other bare foot or sock-covered people. Their office was a quiet haven from the noise and pomp of the Reitz's opening.
Political Science and Journalism major sophomore Nicole Dan is an ambassador for Asian Pacific Islander American Affairs. Dan likes the new location for her group because of its central location and visibility to students. The group also shares the space with other groups. Dan said, "Now I hope we'll be able to talk a lot more now that we're together."
Considering that the Reitz now has multiple floors installed with elevators and stairs allowing visitors and students quick and easy access, group collaboration will be much easier for students at the new Reitz Union.
"The hope is, in the next five to ten years, we will have the opportunity to impact every student that comes to the University of Florida," Executive Director of Multicultural and Diversity of Affairs Lloren Foster said. "Our goal is to impact every student to make those Gators great….It has been phenomenal, just the last 10 days, watching people, like I said, collide, connect, collaborate."
Dr. Foster, his colleagues and students all shared the same sentiment of their groups' futures. Everyone believed that the current direction will propel them and their respective causes to a wider recognition. Now that the Reitz is officially open, it will be a social center for multiple groups and causes wanting their movements open to any and all Gators.
At the LGBT Affairs office, I met the friendly and welcoming UF sophomore Andrew Lim said. "It's a really amazing thing because now that all the spaces are open and all the organizations have been able to move into the new area, it's a lot more opening," Lim said. "We're able to work with each organization better and it's such a new and amazing space that, I don't know, it has a new vibe that I'm really excited to be a part of."
The Reitz Union is transforming into a moajr social hub for every Gator on campus, and is it really a surprise? The building features lounges, game rooms, study spaces, meeting rooms and dance studios; all available for any and all Gators. With accessible groups open to new members, tons of food options and a a bowling alley, the Reitz Union will easily become the place for Gators to spend their days.