Iowa City didn't earn the title of the only UNESCO City of Literature in the United States for nothing, my friends. And you haven't experienced Iowa City until you have explored the iconic literary scene the community offers. Whether a Hawkeye of any major or a tourist, any person can enjoy these opportunities. Explore the plethora of literary opportunities this UNESCO City of Literature has to offer.
Check out these Iowa City literature locations and events to fully immerse yourself into the richest literary culture in the entire United States.
1. Iowa City Book Festival
While this event only takes place once each fall, the book festival represents the epitome of Iowa City's literature culture, connecting readers and writers together from around the world. The Iowa City Book Festival features a week of literary programming organized by the Iowa City UNESCO City of literature's nonprofit to advance their mission of celebrating and supporting literature on a local and global scale. "I went to some readings of the 2017 book festival since I enjoy painting and reading poetry on the side. I remember attending a poetry reading and another panel about 'what I read.' The people were friendly, but I noticed a lot of adults and the content was mature. The panel speakers were established authors that I feel like taught me a lot," said University of Iowa junior Kaila Pinto. Although they have yet to release the schedule for the 2018 festival, last year's festival included readings, writing workshops, lectures, panel discussions and podcasts from famous teachers and writers on numerous topics and genres. The 2017 festival also featured a comedic 'Roast' on Iowa City, a book fair and even the 50th Anniversary Gala. With the gold mine of literary opportunities at your feet, attending this highly revered event is more than essential to participating in the Iowa City literature community.
Dates: October 1–7, 2018
Location: Various locations throughout Iowa City near to or on University campus
More Information: iowacitybookfestival.org
2. Prairie Lights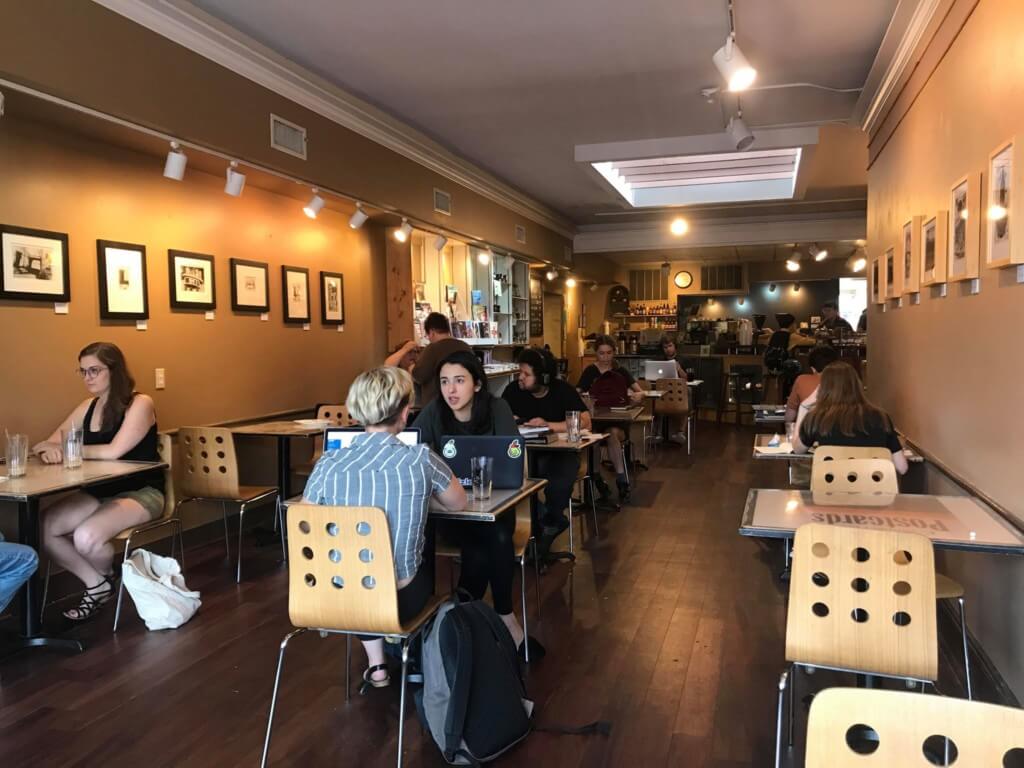 The core of Iowa City's literature community boils down to Prairie Lights, an independent bookstore that sprang to life in 1978. If you attend the University of Iowa, you have probably visited Prairie Lights no matter your major. Professors assign textbooks you may have to purchase here or you may have attended one of the famous literary readings for extra credit. If neither of those options apply, then perhaps you have popped your head in and picked up a coffee from the café on the upper level. "I've been coming here ever since I moved here. Every day I come in to read and write and when I was a student, I would come in and do last minute papers a lot. I'm fond of the ambiance and the quiet and classic coffeeshop vibe," said University of Iowa English graduate, Danielle Ammirata.
This cherished bookstore features an array of genres from newer to established authors alike and functions as a great place to meet other local writers. Drawing in crowds by the hundreds, you should take advantage of the weekly readings and lectures given by famous authors such as Annie Proulx, Michael Ondaatje, Tim O'Brien, Colson Whitehead and Stephen King. In 2010, then-president Barack Obama even stopped by to pick up books from the nationally regarded bookstore.
Location: 15 S Dubuque St., Iowa City, IA 52240
More Information: prairielights.com
3. Iowa Summer Writing Festival
Well worth the price tag, this literary experience is unlike any other, allowing you to become a short-term resident in Iowa City and participate in workshops suited to your skill level. The festival offers approximately 117 workshops ranging from novel writing, travel writing, character and scene development to writing about monologues or emotion, poetry and plenty more. Setting the tone for the festivities ahead, the event begins with a light meal, orientation and a class meeting where attendees write, revise and annotate others' manuscripts. This summer festival experience also includes attending literary readings at Prairie Lights and other personal explorations of the celebrated literary community such as The Iowa Avenue Literary Walk. This lit walk consists of bronze relief panels, celebrating historical voices like Flannery O'Connor, John Irving and Kurt Vonnegut to name a few. Most importantly, the summer writing festival encourages meeting people that enjoy what you love, too.
Dates: June 16–July 22, 2018 (Be sure to register ahead of time)
Location: Various locations throughout Iowa City
More Information: org-iowasummerwritingfestival.prod.drupal.uiowa.edu
4. Visiting Dey House, Shambaugh House and EPB
If you want to walk the steps of many iconic Iowa writers and teachers before you, visiting any of these places will surely help you check that off the bucket-list. With over 70 historically notable alumni like Rita Dove, W.D. Snodgrass, Yiyun Li and Flannery O'Connor, the chances of crossing their shadowed paths are highly likely.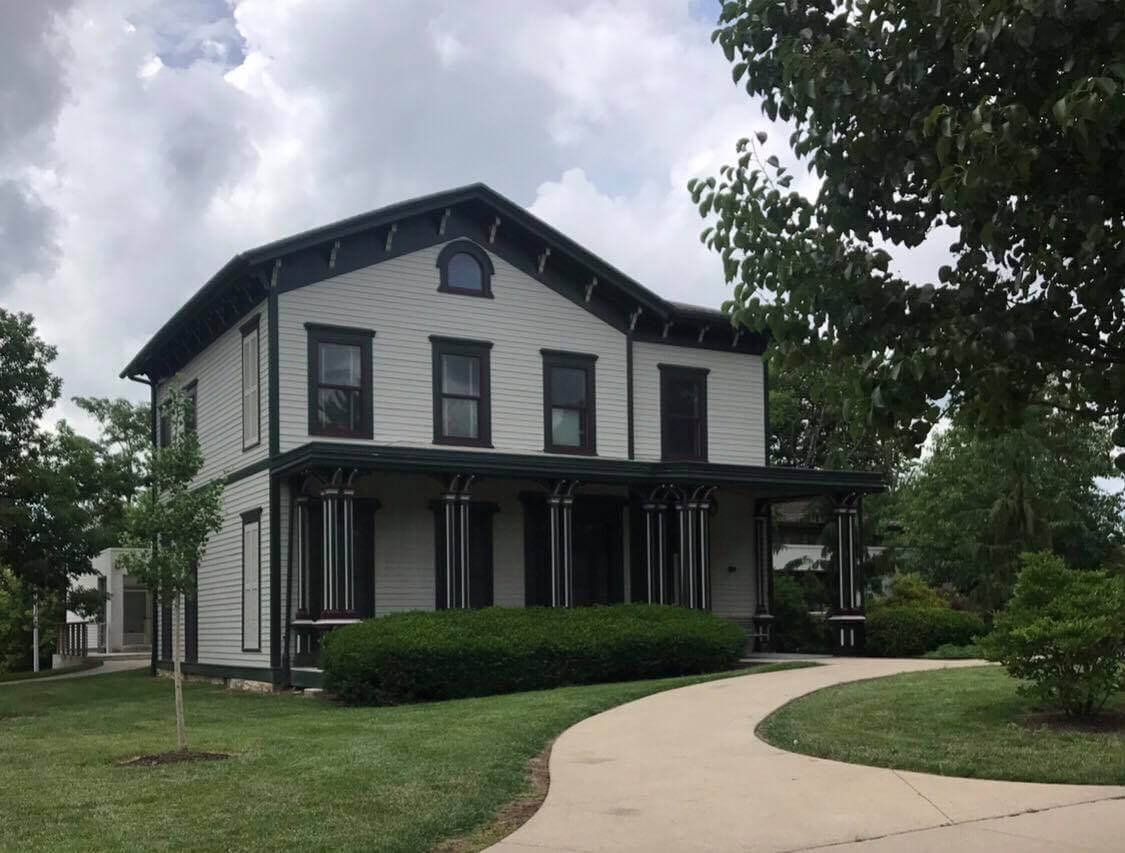 The Dey House
After moving locations, Dey House still manages to proudly represent the epicenter of the writing community. It remains the home to the famous Iowa Writers' Workshop as well as the Glenn Schaeffer Library and Archives where most graduate-level classes take place. Known as a place where students can gather and work or attend sponsored reading events, the newer 2006 edition of the Frank Conroy Reading Room holds over 3,700 books of various genres by Workshop graduates.
Location: 507 N Clinton St., Iowa City, IA 52245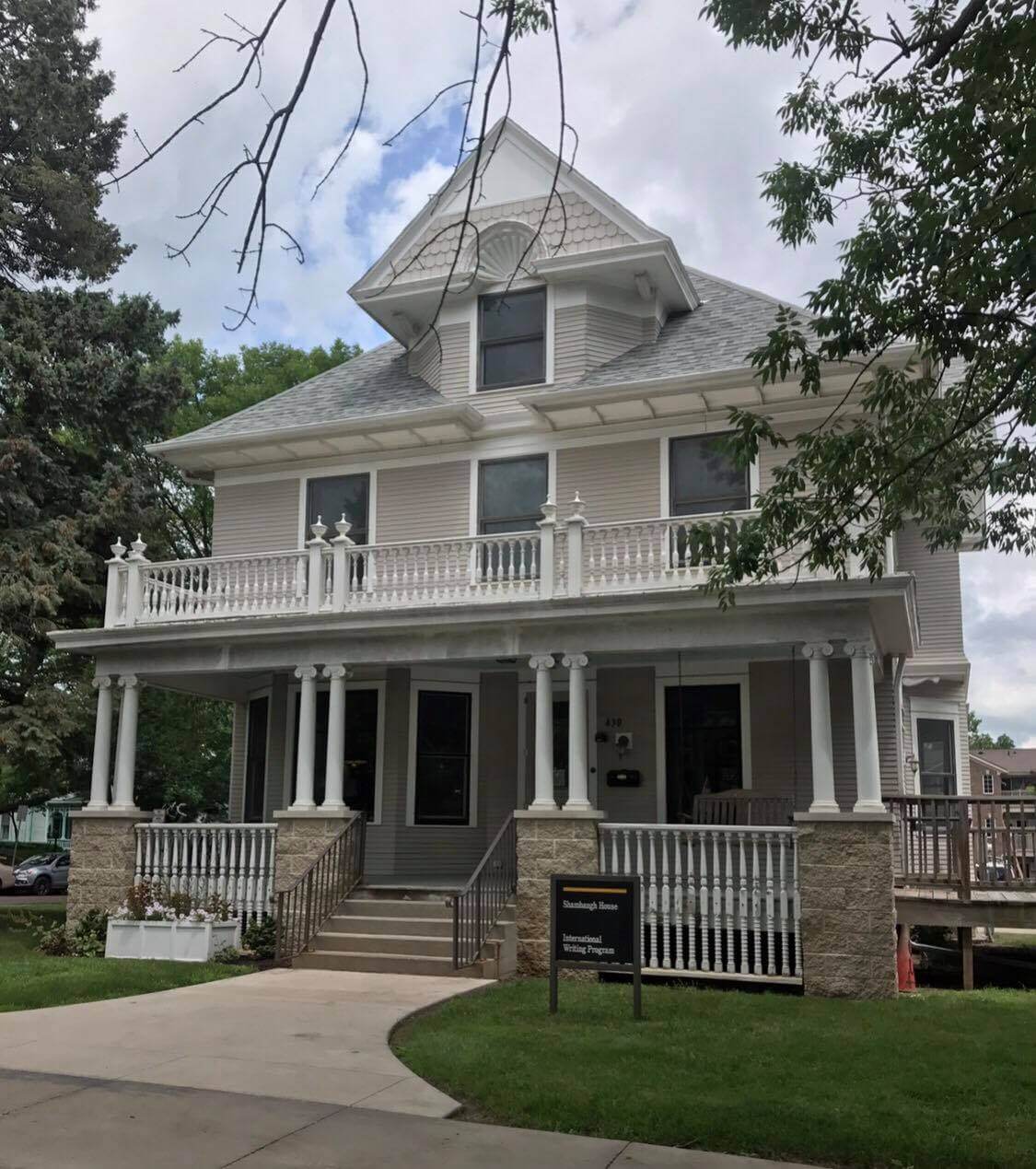 Shambaugh House
Founded by Paul Engle in 1967 as home to the International Writing Program, approximately 40 of the most talented writers from overseas arrive here each year to teach and perfect their art of writing within the famed community. Previously, this home has been residency to professor Benjamin Franklin and other international writers.
Location: 430 N Clinton St., Iowa City, IA, 52245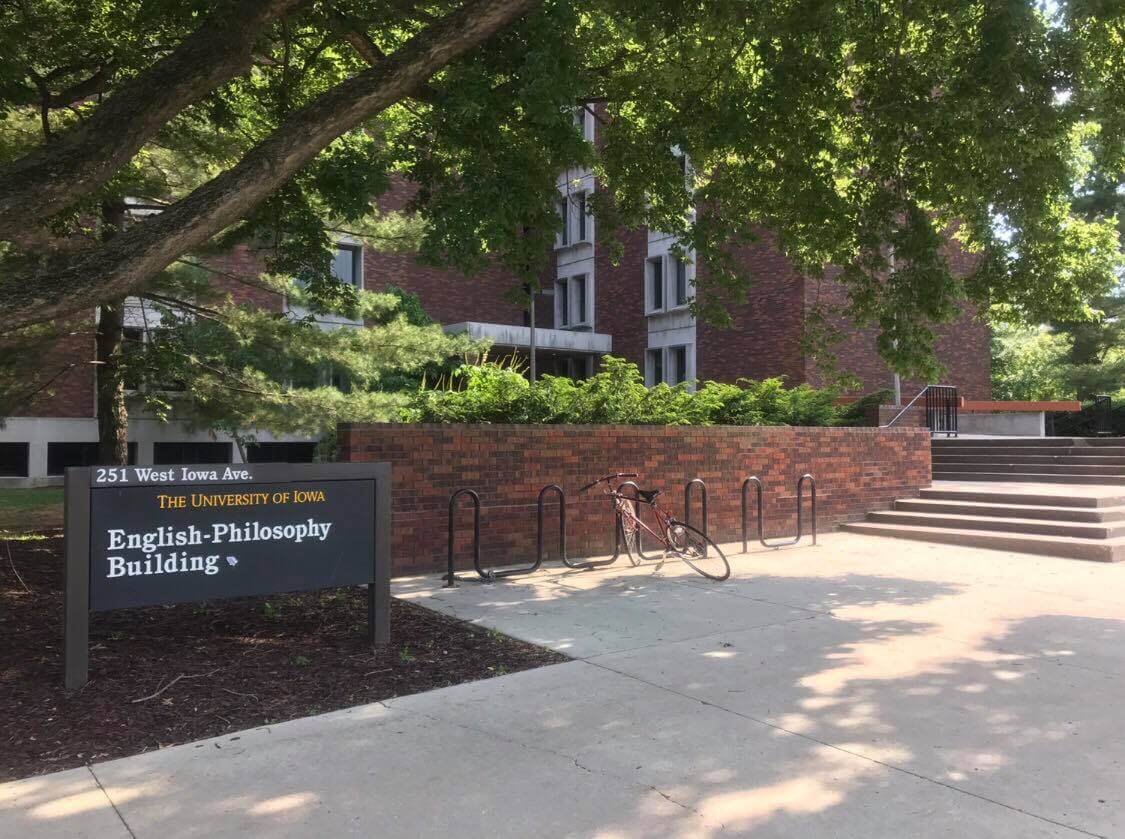 The English-Philosophy Building

Commonly referred to as the "EPB," the English-Philosophy Building has been standing since before Iowa City transcended into the distinguished literary community known today. Every big-name with their roots ingrained in Iowa City, whether faculty or student, has walked these grounds before you. To name a few, Paul Engle, Frank Conroy, Jorie Graham, Donald Justice and many more have spent time working and writing here.
Location: 251 W. Iowa Ave, Iowa City, IA 52242
5. Mission Creek Festival
Each spring the Mission Creek Festival features hundreds of artists and musicians, drawing in crowds by the thousands to participate in activities such as comedic performances, public lectures, film screenings and other cultural events. The festival also consists of a literary magazine fair, a comics fair and a lit crawl where you travel between businesses with fellow writers and listen to readings and lectures at specified locations. The Mission Creek Festival has scheduled conversations with cultural icons such as Roxane Gay, Amber Tamblyn and Jessica Hopper, a publishing panel and readings from many more. Check out the clip above for a brief snippet of the 2013 festival.
Dates: April 2–7, 2019
Location: Various locations throughout Iowa City
More Information: missioncreekfestival.com
6. The Haunted Bookshop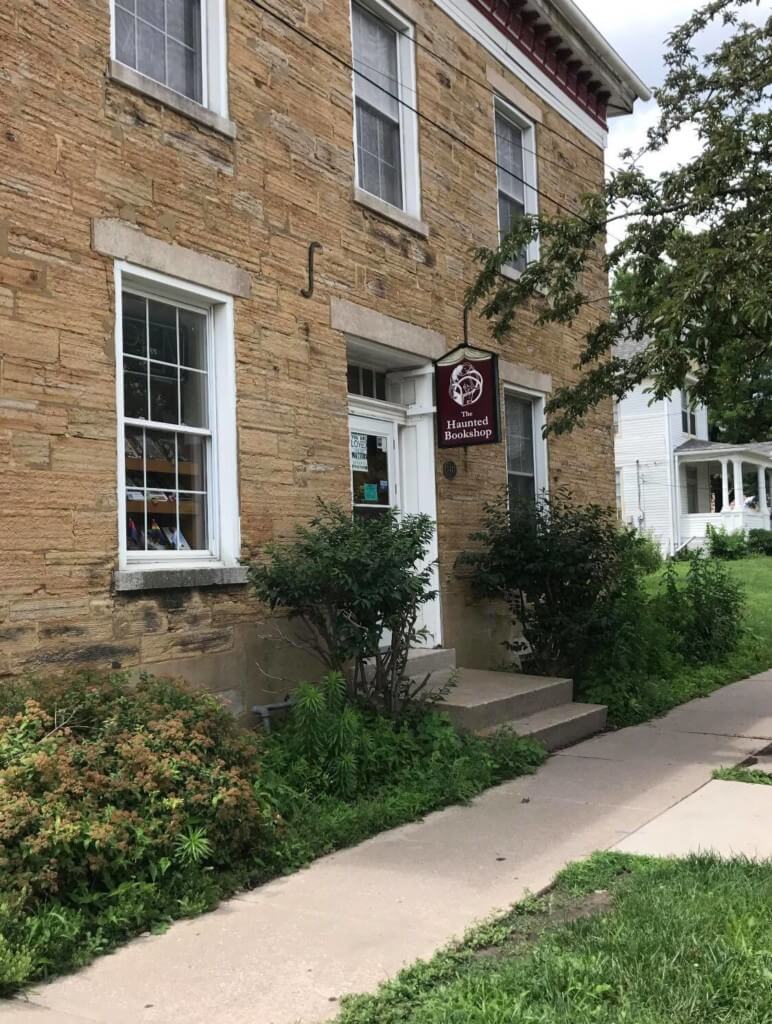 Time to bust our your inner book nerd. If you love reading and cats, The Haunted Bookshop will surely win you over. This independent used-book store carries over 45,000 titles ranging from poetry, fiction, history, travelogues and more. Even better, they have cats. Within the ten rooms to the 1847 home, a plethora of genres are arranged topically and in alphabetical order. "I come here often. It's my favorite bookstore in terms of the used-book selection. There is a wide variety of items in terms of books, games, and toys for kids that can make good gifts. A lot is affordable and I'm a cat person. It's got a good vibe, table top board canvas and it's easy to find what you want," said University of Iowa junior Alex Chasten. This bookshop also has the seating and space if you would like to study, hold a group book meeting or play board or card games. Named after The Haunted Bookshop by Christopher Morley, many wonder if this bookstore truly holds some ominous spirits. You'll just have to stop in and peruse these spooky aisles to decide for yourself.
Location: 219 N Gilbert St., Iowa City, IA 52245
More Information: thehauntedbookshop.com
7. Iowa City Public Library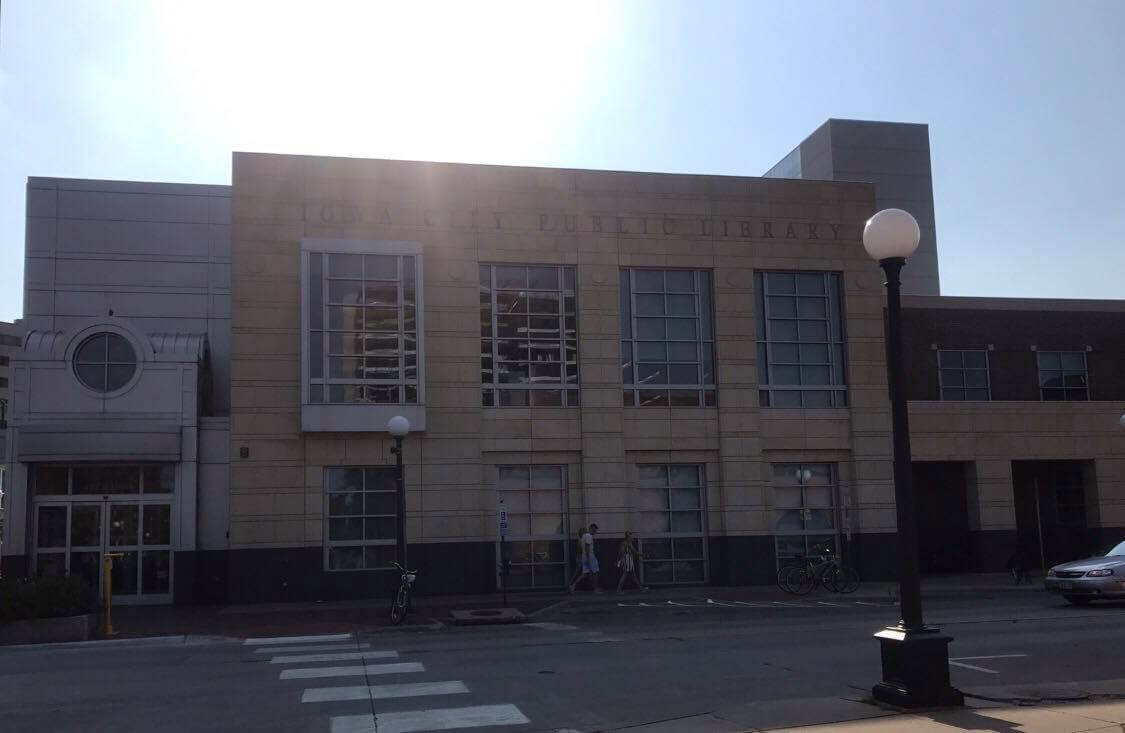 Whether searching for a book, a place to study and kick back or even attend events and socialize, the Iowa City Public Library has it all. With two large floors and numerous seating areas, free computer access, a children's entertainment center on the ground floor and a gaming center on the second level, this library always has an adventure in store. "I'm visiting my sister in Iowa City for the summer and anytime I have time, I come here. I like the assortment of stuff, specifically the fantasy and romance genre sections. I like to read the books I read growing up and they have this here," said Southwestern University of Texas sophomore Adelayo Ogunwusi. The library also features an art collection with over 40 pieces of original artwork from the people of Iowa City and the Westgate Collection of Children's Book Art donated to the library by nationally known illustrators and authors of children's books. "This is the main library I study at because it's usually not as loud as the University library. People are usually quiet and my favorite part about it is the lighting, environment and friendly staff," said University of Iowa senior Menamo Zhou.
Location: 123 South Linn St., Iowa City, IA 52240
More Information: www.icpl.org (check out the schedule for various events)
8. "Little Free Libraries"
Who wouldn't want to find a free book exchange? If a dedicated reader knows anything, they know that nothing satisfies you like a free book. Books tucked inside the wooden mailboxes with a glass window scattered across Iowa City encourage those of all ages to take one book from the "library" and put a book of yours back in its place. With over 50,000 registered "Little Free Library" book exchanges in all states and over 70 countries around the world, almost 50 reside in Iowa City alone. On a late night stroll a few weeks ago I discovered my first "Little Free Library" and the documented moment can be found up top. Check out the map linked below for all the locations you can find these around Iowa City.
Location: iowacityofliterature.org/little-free-libraries
9. Iowa Writers' House
Need a space to commune, connect and collaborate with local writers? The Iowa Writers' House creates the opportunity to engage, learn and meet with other local writers through intensive scheduled workshop classes. Since the more recent founding in 2015, the Writers' House has created a community of over 3000 writers. You can be the next person to join this integral part of the culture of Iowa lit.
More Information: iowawritershouse.org
10. The Java House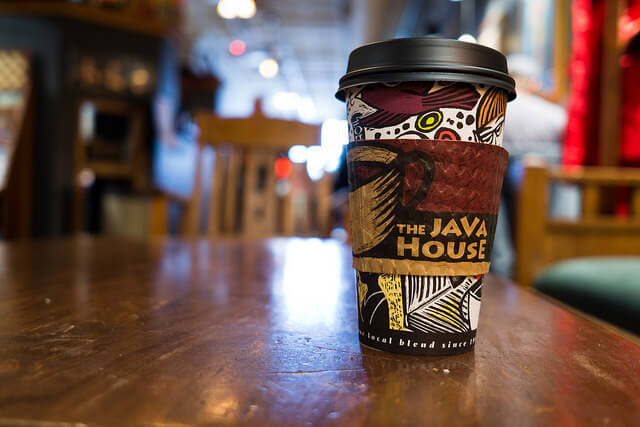 If you need an extra energy boost to keep you awake while you finish reading those assigned textbook pages, then look no further because Java House is here (and in multiple locations across the University of Iowa campus). Established by a University of Iowa student herself in 1994, The Java House hosts readings, musicians and art shows along with a tasty menu selection to pick from. "I usually go here to do schoolwork because I really like the atmosphere. It feels relaxed and helps me study because I like the quiet background and energy from others working. I love the menu too. Other places don't have as much of a variety of tea," said University of Iowa senior Eleni Koutsonikolis. Well writers, it looks like you'll never go tired or thirsty on this campus.
Location: 7 Java Houses exist across the University of Iowa's campus in buildings, hospitals and the downtown strip.