We all suffer from days when we feel creatively roadblocked. For the times when even the motivational quote on your morning cup of coffee just isn't enough to actually help you put pen to paper (or brush to canvas), these essentials promise to ignite a creative fire inside you never knew you had. The new perspectives offered by these products vow to spark and unleash your creativity in unique and surprising new ways.
Whether for yourself or a loved one in need of a boost, check out these 10 inspirational gifts.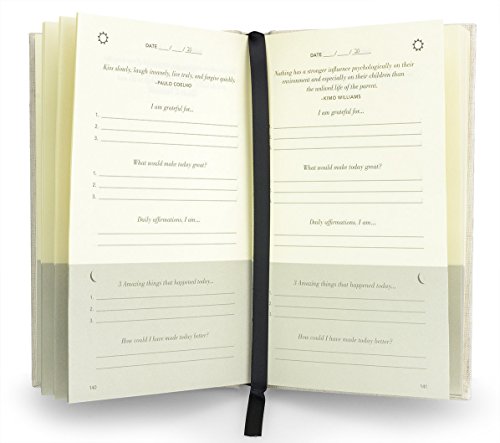 All it takes is one moment of not writing something down before you forget everything. Journals allow you to capture things forever- like that time your professor made the best chemistry joke or you witness something seriously shocking on your way to class. Plus, with motivational quotes at the top of each page and inspiring questions that will have you reflecting on everything from your Starbucks order to your life goals, creativity comes easily. "My journals are full of magazine clippings, quotes, prompts from Pinterest, etc. Seeing everything that rolls around my brain on paper really helps me to accomplish tasks throughout the day, stay motivated and creative," said Kent State University sophomore Makenzie Hackbarth. And if you think that's all a five-minute journal can do, pick one up and see for yourself.
Price: $24.990

While staying up all night playing Fortnite might not sound like the most productive way to spend your time, hear me out. What if we shifted gears and focused on the beautiful animation, intricate storylines, attentive worldbuilding and the complex characters instead? The chance that a little sprinkle of these won't get those creative juices flowing is nearly impossible. "What inspires creativity for me more than anything is a good video game. The reason it is so important for creativity is because they often do a good job of telling interactive stories. Most times there are gaps and that can be where my imagination goes wild. I made a painting a year or two ago where it was based on Skyrim. I just figured there was some cool lore and it was an awesome starting point for me. I can tell better stories when I know the finest details about the world and a video game allows you to find unique ways to structure your work, in the same way you'd take pieces of technique from a poet or a painter, you can take that from a game and it just has more to it sometimes," said University of Iowa junior Sam Howard. Now I challenge you to look at video games with this new perspective the next time you pick up the controller, and if video gaming isn't usually your 'thing', I summon you to try it when looking for that creative spark.
Price:$19.99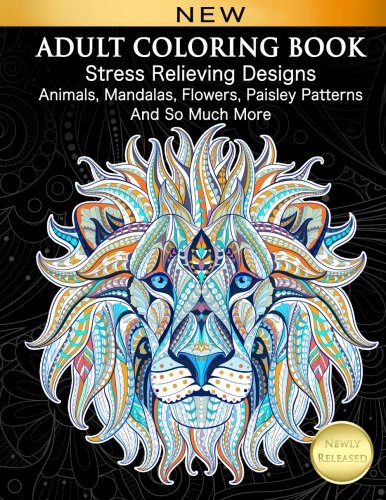 You will never outgrow a good coloring book session. Not only do coloring books help to unwind and relax after a busy day but they also play a serious role in stimulating your creativity. Use coloring books as a tool to express how you feel and let your inspiration take the lead. Don't worry about staying in the lines or choosing the perfect shades for a mandala. Whether you're a writer who brainstorms while coloring or an artist who finds inspiration in the decorative animals and whimsical patterns inside its pages, you can find a coloring book that will let you relax and maybe even introduce you to your next big idea.
Price: $6.20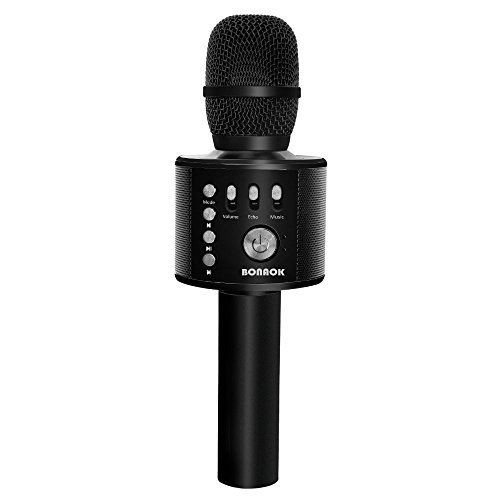 Pick up your hairbrush and get ready for a serious shower concert sesh because musician, theater-buff or anything in between, microphones are a surprising way to get inspired. Picking up a microphone can help to launch you into an intense creative flow, whether you use it to pump out your next big hit or practice for the next poetry slam. "The mic has an influence on my ability to think creatively because you go into a special mindset when you have a mic there. It makes me 'feel' deeper because I know I'm trying to express a feeling into words which isn't always easy," said Kent State University sophomore Becca Faber. If that take on using microphones isn't enough to get you clicking on the link to get your karaoke mic then I don't know what will.
Price: $30.99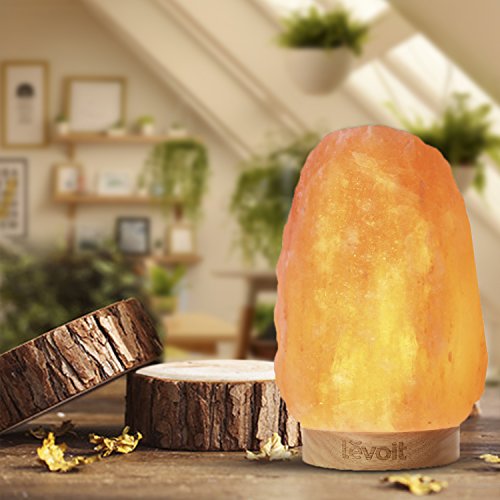 From candles and incense to oils, you feel like you've tried to get into the productive and creative mindset by setting the tone but nothing works. Himalayan salt lamps have much more mood-setting power than meets the eye. Not only do they make for a fancy decoration, but the captivating warm amber glow emanating from within makes it a great tool for relaxation and mood boosting, meaning no more Monday blues. The part sunset, part molten lava illusion given off by the crystal ignites that burning fire of creative passion within almost anyone. Next time I go to an artists' house, I expect to see a beautiful Himalayan salt lamp sitting on the coffee table and a copy of their newest creation on their desk.
Price:$19.30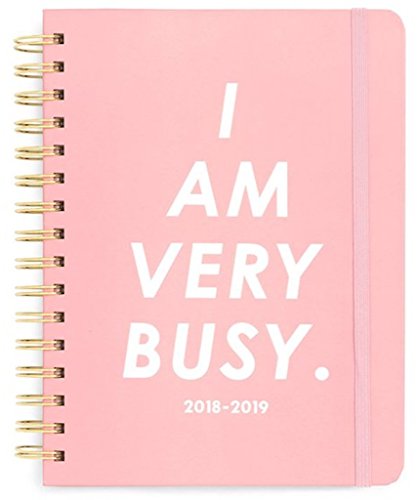 Since college students shuffle back and forth between classes around campus, the possible part-time job and many other outside activities on top of tedious assignments, you can't get through college without having a planner during college life. It's not just a daily planner, it's a life organizer. Fancy planners help to keep life on track and serve to inspire creativity through expressive stickers and motivational quotes with every flip of the page. "I specifically like the ban.dō  brand because they have a ton of different designs and they're all super colorful and have stickers in the back. It really stirs my creativity in several ways but most of all it makes mundane tasks more exciting. Plus, it gives you an excuse to buy pens of all different colors to match," said University of Illinois junior Daniela Klebern. As a busy and creative college student, all I can advise to you is to plan, plan, plan. Make sure to schedule and set time aside to focus on your creativities.
Price: $24.90
Writer's block have you down? Breathe in some calming lavender and let the soothing scents inspire you. Aromatherapy is great for maintaining a healthy body and mind and also making sure you stand at the top of your creative game. Just choose an aroma you like and apply it to your pulse points—on your wrists and below the jaw—to cool down and free your mind in order to focus on the task at hand. When you use essential oils the proper way I have no doubt they will boost your productivity. It's not only about the scents of the oils, but also about the mindset. Remember to think, breathe and act creatively.
Price: $14.98
Imagine going to the beach with friends and becoming hypnotized by the sunset or traveling out of the country and falling in love with the new scenery, art and culture. Sketchbooks record those awe-inspiring moments and let your creativity run wild. You can conveniently carry them across campus and grab them out of your bag whenever something stirring comes along, boosting creativity by allowing you to work freely inside it. For inspiration, try walking down the street and jotting down anything interesting so you can develop and build on the idea at a later time. "As a fashion design major, I am constantly researching the latest trends or the upcoming trends, that I could include in color, style and silhouette. I'll use sketchbooks to fuel creativity by drawing out and developing ideas," said Kent State University sophomore Keller Martin. Whether using sketchbooks as a starting point or for a completed project, sketchbooks create an amazing space to let your ideas off the chain and out of the park.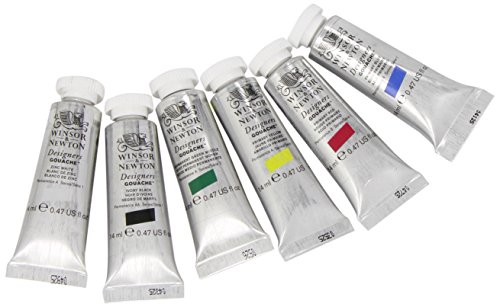 Even if you don't have an idea in the moment, splashing paint onto a canvas and seeing where it goes might just lead you to your next masterpiece. And don't think playing with art supplies is just for Picasso—sometimes all it takes is seeing something as simple as a bold color to spark a new idea. "The biggest factors that play a part in my work is color. When I create pieces, every brush stroke, every texture and every color has meaning and purpose. The more color, the better. I'm motivated to create something new when I see the contrast of pinks and blues pink in the sky during a sunset, or the way light hits the surface of a pond," said University of Iowa senior Alexis Balmaceda. Carry your art supplies with you everywhere. You never know when you'll see the most beautiful starry night so you can become the next Van Gogh.
$23.33
Nothing puts you in the zone like the flicker of the flame and the crackle of the wick while sitting down to create something. Looking over and seeing a motivational or inspirational quote on the candle jar continually pushes and keeps you going—whether writing your term paper or sitting back and composing a new song. If you don't find a candle or candle holder design you vibe with, DIY one. The more you get your brain juices flowing, the better. You can get ideas for creating candles from Pinterest or YouTube. Candles can function in a way that boosts your work ethic, opens your mind and inspires you to keep plugging away at it until you let all your creative ideas loose.