University of Florida college athletes balance two full-time jobs: student and athlete. You'll find them pulling long study sessions in Library West or hanging out in the Marston basement late into the night. Before most students even roll out of bed, they run drills and routines that push them to their limits. The privilege of playing in an orange and blue uniform takes years of hard work, dedication and practice. Becoming a D1 athlete isn't always easy, but ask any gator athlete and they'll tell you—it's worth it.
Pro Tip: Student athletes never have enough time. Get to class and practice fast on the ultimate college scooter, the Wolf RX-50.
Check out 10 inspirational student athletes who beat the odds to play for the Florida Gators.
1. Corey Staples, Women's Basketball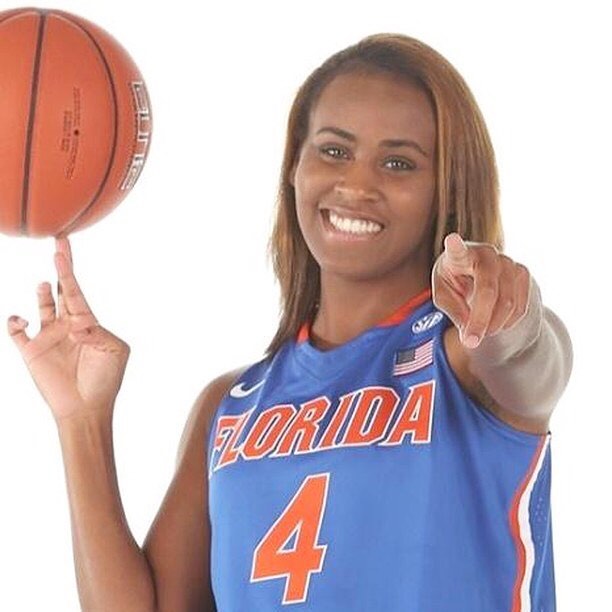 Corey Staples was a born and raised Gator. Her brother graduated in orange and blue, her stepfather played football in the 80s and several of her cousins took part in UF athletics, playing everything from basketball to volleyball. So when she started out at Santa Fe College, a local community college in Gainesville, she knew she needed to up her game. "It was never a matter of whether or not I was talented enough to play at the D1 level," said Staples. "Rather, it was my own mental obstacles. I have an amazing support system between my family, friends and coaches… Their support truly helps me to realize that I can obtain anything I work for."
Staples's obstacles weren't over when UF recruited her straight from Santa Fe to a starting position. On the first official day of practice, she tore her ACL. From there she decided to receive a medical redshirt for the 2017-18 season. "I encountered many critics telling me that they thought I was crazy for turning down D1 offers to walk-on at UF," said Staples. "But my faith helped me stay the course and lead me to where I am today." For the 2018-19 season, Staples hopes to win a championship at UF and build a lasting legacy with the program. Off the court, she hopes to make the all-academic team and the dean's list for her remaining semesters. "My goal every day when I wake up is to make someone smile, laugh and uplift someone's spirit." Staples already lifted ours.
2. Kyle Pitts, Football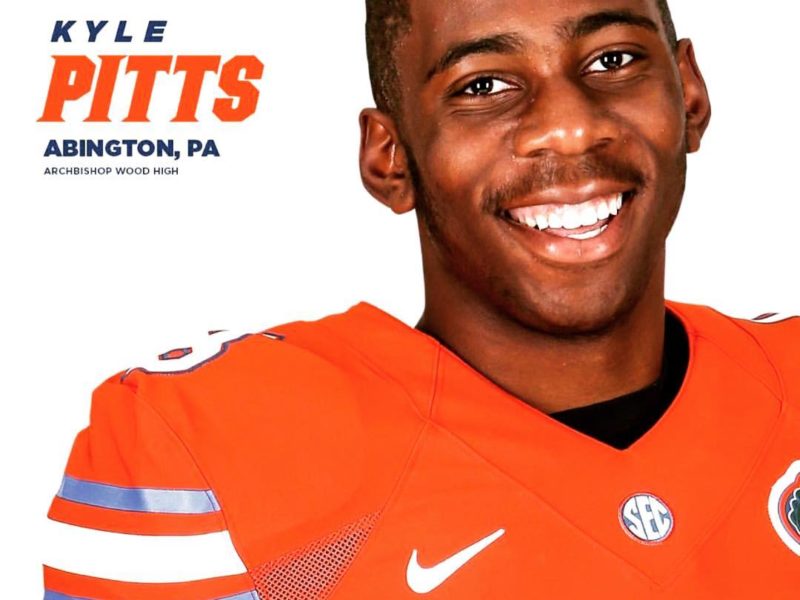 UF freshman Kyle Pitts knows exactly how it feels to be told you can't do something. Imagining the lean 6'5 UF recruit Pitts as anything other than a tight end seems nearly impossible for most Gator fans. But the Florida-native signee almost didn't get the chance. In high school, when Pitts expressed interest in the position, his coach told him that he would never make it, insisting he play quarterback instead. The remark hurt Pitt, but he didn't take no for an answer. Pitts decided to work even harder, training all summer as a tight end. Even though he'd never played the position competitively, Temple University, the University of Pittsburgh and the Florida Gators offered him scholarships. As he begins his first season at UF, Pitts hopes to inspire other players to pursue their dreams—and remind them that things will always work out for the better.
3. Lauren Evans, Women's Soccer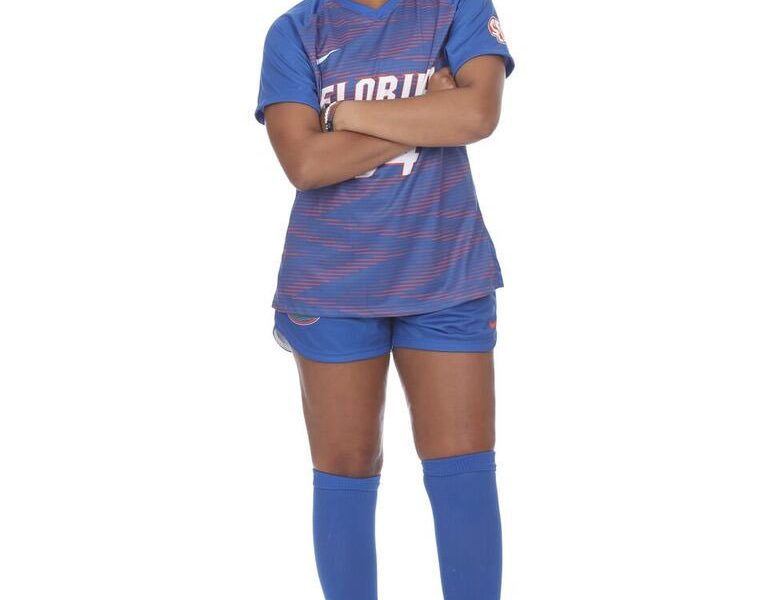 Lauren Evans radiates light and positivity even in the face of adversity. During the 2017 season, Evans was diagnosed with acute myeloid leukemia. Because of this, she was unable to play during her freshman season, watching from a hospital bed as her teammates ended the season one game just shy of the Final Four. But Evans is a positive, glass-half-full person. And just as she believed the Gators could go further than ever before, she also believed that she could beat cancer. After several debilitating chemo cycles, the soccer star finds herself cancer free. Evans plans to return to UF classes in the fall. And as for soccer? She's taking that one step at a time. With the support of her family, teammates, doctors and coaches, Evans' soccer story won't end at cancer.
4. Randy Russell, Football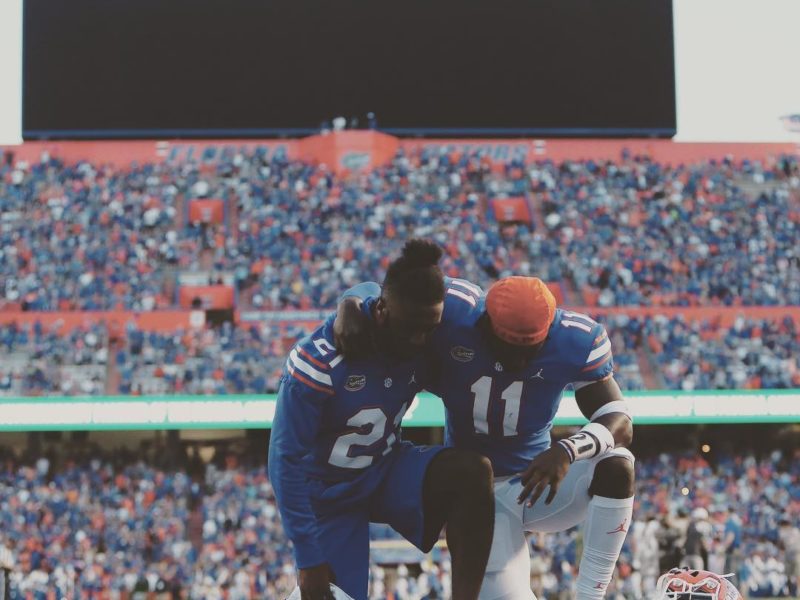 Randy Russell always knew he was destined for the field. "I first dreamed of playing college football when my dad took me to a University of Miami football game," said Russell. And with interest from several D1 teams like UF, UCLA, Georgia and Miami, it seemed like this dream was well on its way to coming true. All that came crumbling down when preseason testing revealed that Russell had a severe heart structure abnormality, ending his football career before he set foot in the Swamp. Hearing that he could no longer pursue what he loved wasn't easy. But the UF medical staff saved his life and ignited within him a passion for medicine.
Russell hopes to work with UF Health Shands Hospital in the future. And he remains involved with the football program, attending practices and supporting his fellow teammates. He shares his story to inspire others to never take life for granted. "It means a lot to me that people think highly of me. Being a hard worker is something that I like to live by because I know what it was like to have nothing," said Russell. "Being able to set a goal and work for it, and to finally see it come to fruition is the best feeling ever." Russell will continue to pursue his love for football during the 2018 season. Who knows? Maybe you'll catch him in the Swamp.
5. Rachel Slocum, Gymnastics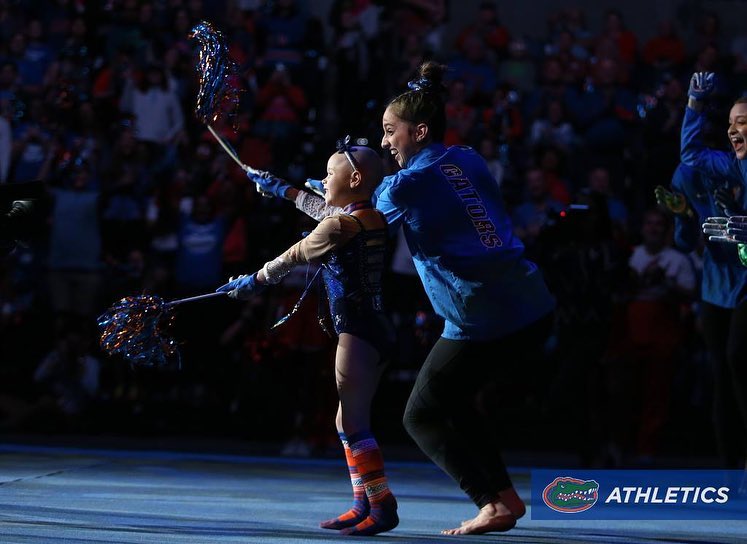 Two years ago, Rachel Slocum had never set foot on University of Florida's campus. Then her Eastern Michigan gymnastics coaches left the program. She knew she needed to find a place where she belonged. Despite coming from the 16th school in the nation for gymnastics, Slocum set her sights high, eyeing the Gators, currently ranked fourth. Much to her surprise, the school offered her a scholarship. Slocum didn't expect that after months between applying and hearing back. Since accepting that scholarship, Slocum hasn't looked back. She refuses to give up on her dreams, making the All-Southeastern Conference for a second time in 2018 and earning All-American four times. As her gymnastics career comes to a close, Slocum reminds others to always shoot for their highest goals. You never know what could happen unless you try.
6. Madisyn Kittell, Women's Lacrosse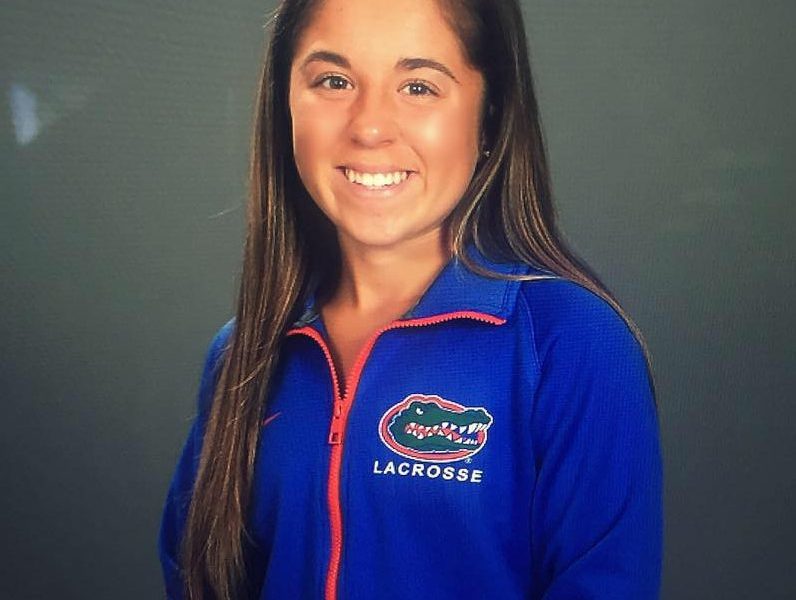 At only 4'7, Madisyn Kittell proves herself a force to be reckoned with as an attacker on the lacrosse field. Most lacrosse players tower over her. But Kittell shows that what makes you unique also doubles as your greatest advantage on the field. Her small size allows her to turn on a dime. Defenders have a hard time guarding her due to her small stature—something she learned to use towards her advantage from many years in the sport. Kittell caused a turnover in 2018 against Loyola, scoring a game-tying goal. Thanks to Kittell the game went into overtime and the Gators won 17-16. She finished the 2018 season with 13 goals and .520 shooting percentage. And just because she's small doesn't mean she doesn't have big dreams. Kittell made the SEC Honor roll in both 2017 and 2018 as Sports Management major. Her dreams continue to reach new heights every day.
7. Evan McPherson, Football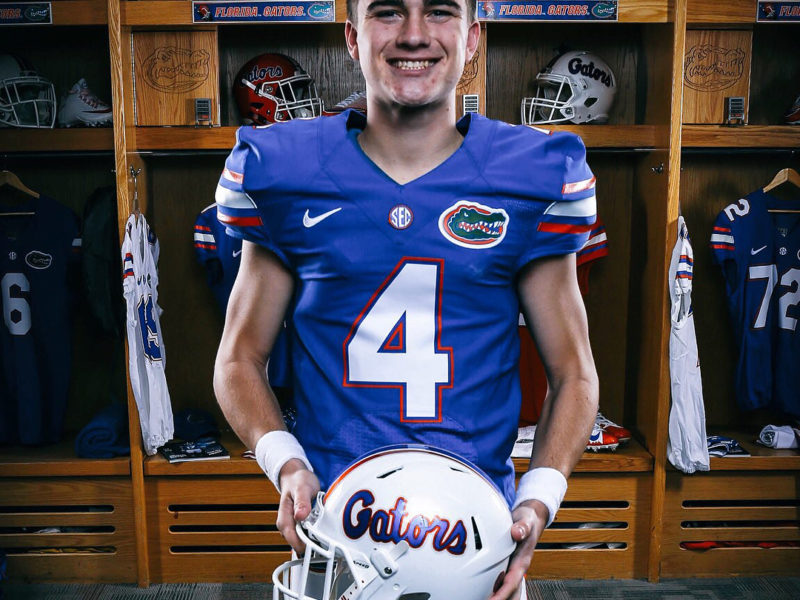 Freshman recruit Evan McPherson knew he wanted to play sports in college. But he never guessed that he would play football. McPherson played soccer as a kid and even scored the winning goal in a game that sent his Alabama high school to the state championships. Somewhere along the way, however, McPherson's passions shifted to football. McPherson set out to prove that you can always follow your dreams, even when they might not seem achievable.
McPherson worked hard, and by the time senior year came along, he was one of the top kickers in the nation. UF football coach Dan Mullen recruited McPherson to Gator life. "This school year, I'm most excited to see the new football head coach, Dan Mullen, in action," said Gator fan and UF freshman Manuel Fernandez. "I think he's bringing a lot of enthusiasm and excitement to Gainesville and I want to see that play out throughout the season." McPherson already proved himself as a key player for the Gators. He scored two field goals so far this season under the lights of the Swamp, the longest field goal coming in at 48 feet. McPherson's story proves that sometimes it just takes a kick to achieve your dreams.
8. Jonah Girand, Baseball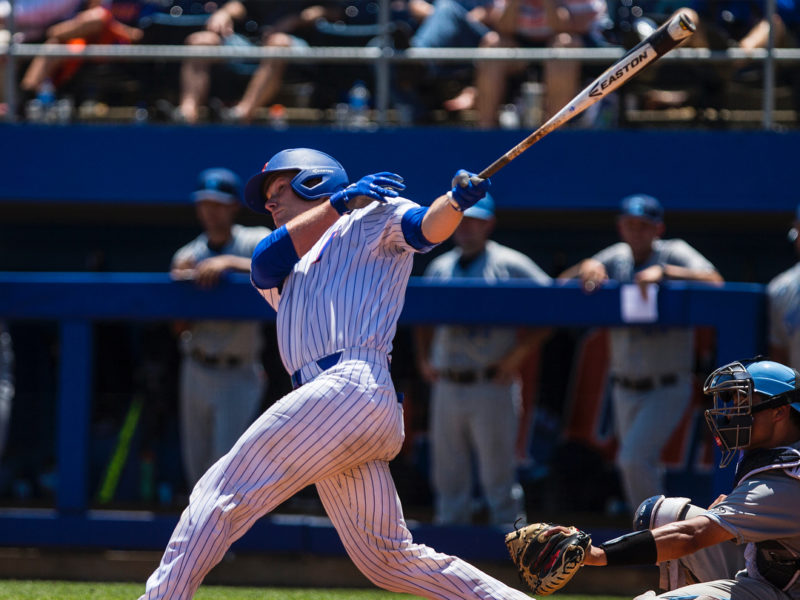 Taking a year off from the game isn't usually in the cards for most D1 athletes. But for UF catcher Jonah Girand, it became the best decision of his career. Girand played at nearby Santa Fe College for a year and wasn't getting the results he wanted. So he took a year off from the game, working in retail and feeling out other programs in the meantime. He didn't get much traction. It looked like his dreams of playing D1 baseball might only stay dreams after all.
UF baseball coach Kevin O'Sullivan changed all that. He took a chance on Girand and started him at the Gainesville Regional game. In a program that regularly plays future MLB prospects, a player who started with a .118 batting average walked onto the field. And he more than held his own. After going 3-for-11 filling in as catcher, Girand was named the 2018 Gainesville Regional Most Outstanding Player. He also hit a home run on June 4 against Florida Atlantic University. "I'm excited to see how the baseball team looks this year and if we can bounce back with another run to Omaha," said Gator superfan and graduate student Zech Brooke. With Girand in their pocket, the Gators just might get that chance.
9. Jorge Powell, Football
The Florida Gators recruited Jorge Powell when they were ranked eighth in the nation. Coaches assured him that he would start as the team's kicker in the upcoming season. Unfortunately, a lot of things changed that year. Powell found himself injured shortly after the season's opening. And the Gators found themselves in the middle of a difficult coaching transition. Football staff reminded Powell that injuries happen to a lot of great athletes and to trust the process. Powell did, even when he came back to face fierce competition from fan favorite Eddy Piniero. Now, however, it's Powell's turn to take the field. Powell hopes to make his mark in his final season, and it looks like he already has: Powell scored the Gators a field goal in the September 1 game against Charleston Southern.
10. Caeleb Dressel, Swim
When you win two gold medals in the 2016 Summer Olympics, people tend to have high expectations for you. When you win seven gold medals in multiple events at World Championships (three on the same day), they tend to raise these expectations even higher. Instead of crumbling under the pressure, UF swimmer Caeleb Dressel shows that these expectations can push you to greatness. Dressel constantly changes up his routine, alternating between freestyle, breaststroke and relays at different meets, winning the gold in each one. Dressel knows he's talented in the pool. But his constant drive for greatness and his appreciation for challenge sets himself apart as a UF athlete. And in 2018, Dressel not only won NCAA Champion (for 50 Free, 100 Free, 100 Fly, 200 FR), he also broke a world record by breaking 18 seconds in the 50 free. And he did that twice in one day as well as breaking the record in the 100 free at under 40 seconds. Dressel treats each meet as a learning experience and an opportunity to get better.
Wolf Scooters wants student athletes to have an affordable and awesome way to navigate campus with a stacked schedule. Never waste time looking for a parking spot again.
This article is sponsored by Wolf Scooters.