Getting to know me means getting to know my taste in music. Whatever the day and whatever the occasion, you will never not find me listening to music, humming a tune or breaking out little dance moves. A date with me also means a date with Anderson Paak, Ariana Grande, Yung Gravy and pretty much any other music artist I'm a fan of.
In fact, the story begins with Matthew Raymond Hauri, AKA Yung Gravy.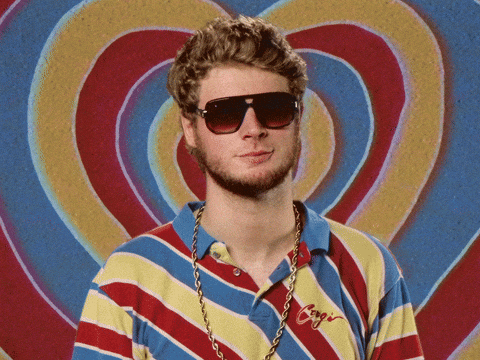 Yung Gravy, best known for his outrageous lyrics and catchy beats first gained recognition in 2017 with his song, "Mr. Clean" which gained traction on SoundCloud. Immediately my friends and I fell in love and fell over laughing listening to these odes to hookups he wrote. He made it feel okay to not be in a relationship, especially at times like national love-related holidays.
When I got to college, I knew I found the PERFECT place to be single! All the freshmen desperately trying to pick up all the girls with the perfectly manicured nails, straight long hair and dressed to the nines. I thought to myself: "do I really want to spend my Valentine's Day hoping that some perfectly comical, attractive man would pick me up in the bar for a one-night stand?" At that exact moment, I came across the most beautiful phrase I ever saw in my life: "Yung Gravy concert at the 9:30 Club in D.C., February 14, 2019." I never clicked a button so fast. I frantically secured myself and two other friends tickets to celebrate Singles Awareness Day, if you will.
The theme did not stop there. In 2020, my long-time friend came to visit me at college as a week-late birthday celebration. He asked what I wanted to do, since it just so happened to land on Valentine's Day. Then it hit me: "YBN Cordae concert at the 9:30 Club in D.C., February 14, 2020." So, I went through the motions and secured myself and two other friends tickets to celebrate yet another Singles Awareness Day.
What I didn't know, was that this year my luck would change.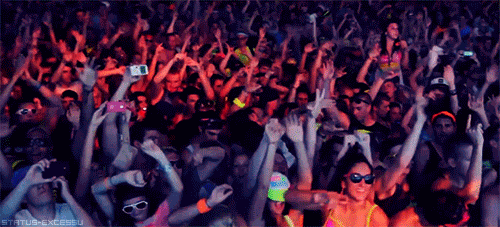 We arrive at the concert an hour early and we all feel astonished that the line to get inside already wrapped around two blocks. Luckily for us, we saw friends we knew and without hesitation hopped in their place almost near the front. Of course acting like we were deep in conversation with them in order to avoid the death stares from the people in place behind them. While conversing, I notice this strange man with a furry hat on make his way towards my place in line on the outside part of the rope. I chose to ignore him as I purposefully came to the concert to avoid meeting men.
Sure enough, he gently puts his hand on my arm and says, "Hey gorgeous, want to be my Valentine?" Still having no clue who he was, I cracked a joke back, something to the extent of "I'm here for music, not love." He proceeds to laugh handing me a card with a picture of him on it that says, "I don't want no Valentine, I just want Valentino." Still confused, I turn to my best friend completely unaware that this interaction meant anything.
His jaw dropped, he goes, "Margo… do you know who just hit on you? 24kGoldn!"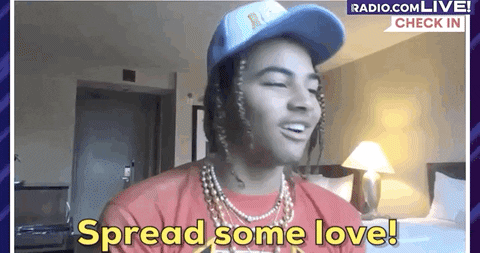 Sure enough, the Valentine that I respectfully declined was in fact 24kGoldn, an up-and-coming rapper who we quickly found out was the headliner for this particular event. Dumbfounded and excited, I quickly ran and shouted to Mr. Valentino, "Wait! Can I at least get a picture with my Valentine?" And he happily agreed. Although we haven't spoken since, I continue to cherish this photo and the fact I did in fact run after a man on Valentine's Day. The important lesson I learned? You can't go looking for love, you must let it find you. Mr. Valentine may not have been my perfect match, but at least I got a great story to tell.
---