In my 19 years of life, I can count on one hand the number of times I've cried in public. I rarely even cry when I'm by myself, let alone in a place where my swollen eyes and hurt feelings are on display for the world to see.
In all honesty, I'd rather slam my tongue in a car door than for another person to see me be so vulnerable.
I. Don't. Cry.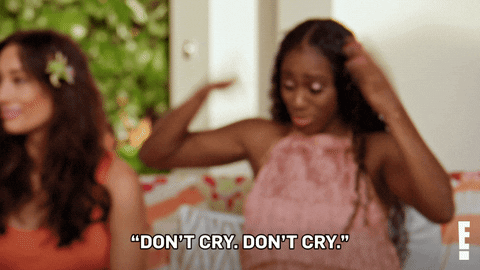 But there I was at 11:45 p.m. on a Sunday night, sobbing on the floor of the SeaTac Airport, so aggressively to the point where a stranger came up to me and asked if he should call someone. Tears blurring my vision, snot dripping and not even attempting to make my way to a more secluded area. I was giving Britney Spears shaving her head in 2007 a run for her money for the title of Most Memorable Public Breakdown.
Every single traveling obstacle had been thrown my way over the past 12 hours. I was back home for winter break and was now flying back to school, where my self-proclaimed new beginning awaited me. Before I went home, I moved out of my dorm and stored my belongings in preparation to move in with my sorority upon my return. To make a long story short, my living and social situations the first four months of college weren't exactly ideal. So, I decided to jump into the deep end and move into a place where I barely knew anybody due to joining three months late and not living in the house like everyone else did.
In a way, college was starting all over again.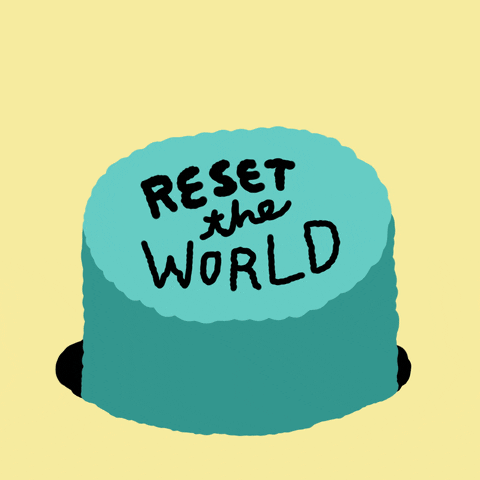 At 6:30 a.m., I hugged my parents goodbye and walked into LAX. As far as they were concerned, I was pumped to be heading back to school. Don't get me wrong–a small part of me was. However, I'd be lying if I didn't admit to the feeling of wanting to sprint back to the car and just go home. Nevertheless, I swallowed the golf ball-sized lump in my throat and kept on moving with my chin up. I. Don't. Cry.
I approached the gate for my 8 a.m. flight only to be met with disrespectful news of my departure being delayed until 1 p.m. The five-hour difference was putting a massive damper on today's precise agenda. I wanted optimum time to move all of my things into my new room and have a chance to meet at least some of the 80 girls I was now living with before classes began the next day. Yes, 80 girls. And I knew maybe one and a half if I'm being generous.
Time could not be wasted.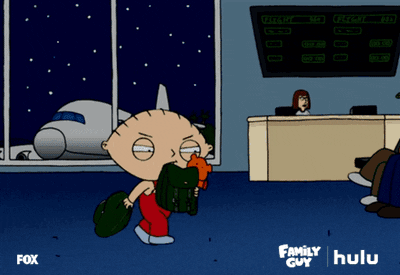 Agitated and helpless, I set up shop in the terminal's Starbucks and shut out the world by binge-watching Glee until my flight boarded. At the end of the day, no matter how bad I was feeling, at least Will Schuester wasn't my teacher, you know?
When 12:30 p.m. rolled along, I went back to the gate and was immediately greeted by a crowd of angry Karens (you know the type) bombarding innocent flight attendants. No one was even remotely close to the entrance of the plane, and I knew the day was going to continue its downhill momentum towards a living hell.
After standing in the crowd confused for about 20 minutes, I looked at the monitor by the gate to two words plastered across the screen: flight canceled.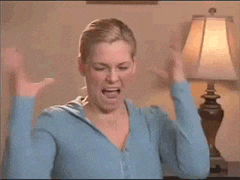 An American Airlines representative, obviously on the edge of a panic attack, handed me a slip of paper with a number I could call to get a new flight, and after about 30 minutes of being left on hold, the earliest spot I was able to secure was at 7 p.m. I think the lady who helped me could tell by my quivering voice I wasn't doing too hot, so she hooked me up with an emergency aisle seat for some prime leg room. Thank you, Rebecca from American Airlines, for providing the only positive moment of the day.
Right as I hung up, of course, a slight shift in my sitting position notified me my period had begun. Because why wouldn't my cycle begin right now? Not tomorrow, or maybe even just later tonight. The lump in my throat began to make her second guest appearance of the day.
I shut my eyes and fought my urge to go absolutely bats–t right then and there. I. Don't. Cry.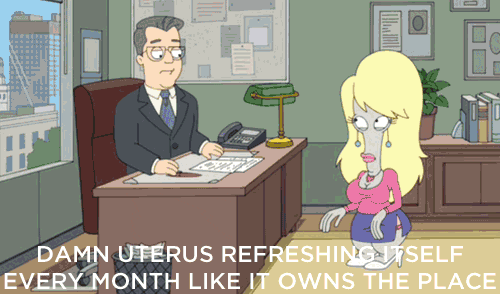 After six hours of more Glee bingeing, overpriced snack-eating, life contemplating and emotional defeat, I ignored my atheism while praying to God my new flight was on schedule as I approached the gate. Alas, take off was still for 7 p.m.
I slept for the entire two-and-half-hour journey to Seattle, which was ultimately a smart decision based on the series of events that occurred over the following two-hour period. Upon landing, we had to remain on the plane for what felt like hours for some unknown reason, so stepping foot into the airport didn't happen until around 10:30 p.m. To jog your memory, my original flight was supposed to touch down at 11 a.m.
As I dragged my defeated body towards the baggage carousel, I should've predicted the universe would continue to show me no mercy. I began watching the luggage monotonously rotate while fellow passengers picked their bags up one by one. The area's crowd slowly began to dwindle, as did my now fragile patience when my bag was nowhere to be found. Given that I am a notorious over-packer and stayed home for about three weeks, I stuffed approximately 80 percent of my wardrobe and toiletries into my massive suitcase, making the loss unexplainably detrimental.
I tried my best not to panic as I sped walked over to the customer service desk. The woman working there informed me that my bag had been checked into SeaTac Airport, so if I couldn't locate it, they couldn't do anything. I wandered around the area for about an hour, checking every black suitcase in sight for my name printed on the tag, but I came up empty-handed. By 11:45 p.m., I couldn't find the majority of my luggage. I gave up and sat down against a wall to take a second to calm down. I. Don't. Cry.
Total bulls—t.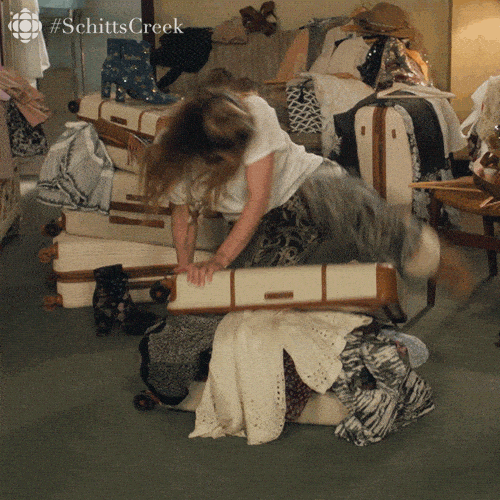 The breakdown ensued. I sat on the floor with my head in my hands, bawling my eyes out as if my life depended on it. I slowly came to the realization of my current state not being a result of today's events, but rather the last straw before an inevitable breaking point. Sure, today was, for lack of a better term, ass. But I knew the feelings emerging were bigger than some messed up flights, a lost bag and a menstrual cycle.
For the past four months, I convinced myself and everyone around me to believe I felt okay. But in reality, I didn't because the idea of not being in love with my alleged dream school terrified me. I was not ready to face the reality of my college experience not playing out exactly the way I had hoped.
So, when my new, fresh start already wasn't going as planned within the first 12 hours, I felt as though I had already failed again.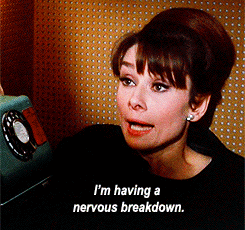 I eventually got up and began to conduct one final search, and the world worked her magic to eventually make my suitcase appear from the depths of the airport. I decided on the Uber ride to campus to sleep on the floor of my old dorm room as to not disturb my new roommates at ungodly hours of the night and slowly move in the next day between classes. Not the ideal schedule, but I made do, and now I can confidently say living in my sorority was the best thing I could have done for myself. I decided the situation was not a new beginning, but rather a continuation of a journey in which I was allowing myself to grow.
My airport breakdown, while not pretty, was pivotal. The beginning of my college experience was not what I had envisioned, and acting otherwise only propelled me into a boiling point built upon suppressed feelings and denial. To any other person, I was just a girl hysterically bawling on the terminal floor. But to me, I was finally accepting my life wasn't perfect, and I wasn't any less of a person for being open and accepting of the fact. I guess you could say I purposefully left my emotional baggage at the baggage claim.
Take your college experience, or any experience, one day at a time. Embrace the good days. Acknowledge and learn from the bad ones. And seriously, cry when you need to.