Rain. Coffee. Music. Hipsters. The four quintessential characteristics of Seattle to anyone from out of state. It's true, Seattle is full of all those things, but what is it about Seattle that students love? We asked students for their favorite places in the city. Hint: none of them are Starbucks.
1. "Le Panier at Pike's Place" – Benjamin Bosquet, Pre-engineering, 2017
Sure, France is 5,138 miles away from Seattle (I checked) but luckily, we have our own little piece of France with Le Panier – the famous French bakery downtown. Forget the wannabe pastries at Starbucks and dive into these authentic, freshly prepared breads and treats Le Panier has to offer. Now you can sit down and enjoy a cup of fancy French artisan coffee while pretending you've magically transported to Paris for the day. Word on the street is that their macaroons are to die for. Bon appétit!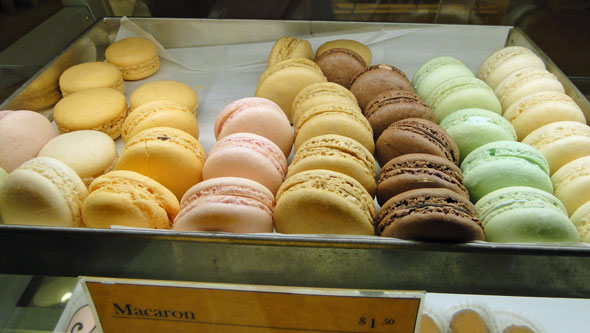 2. "Gasworks Park" – Emily Pasternack, Industrial Design, 2017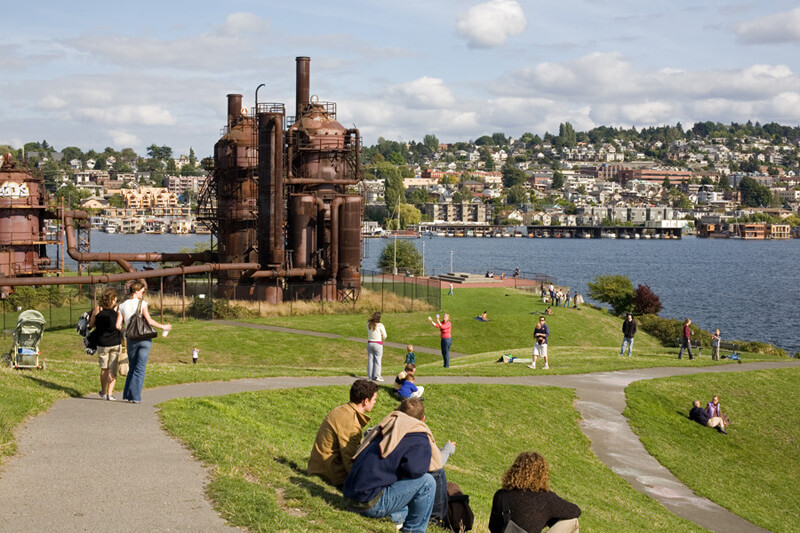 Always a fan of the unusual, one of Seattle's most popular parks is on the site of the former Seattle Gas Light Company, which holds the remnants of the only remaining coal gasification plant in the US. This is pretty cool if you're a history nerd or you just like taking in the views of Lake Union (which is beautiful). For any fans of 1999's romantic comedy 10 Things I Hate About You, Gasworks Park is also where Patrick took Kat to play a game of paintball. Unfortunately, the park doesn't have an actual paintball area in real life…yet.
3. "Pike Place Market" – Alicia Gootherts, Business, 2017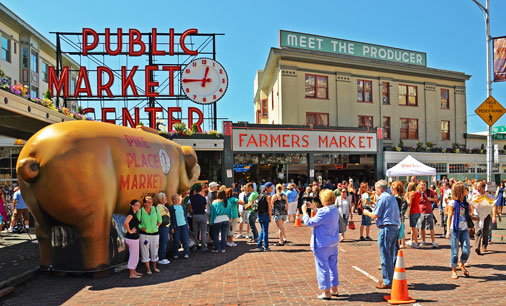 Ah, yes. This list wouldn't be complete without Pike Place Market, one of the oldest public farmer's markets in the US known for its fish, flowers and hand-made goods. The smell of fish may make your nostrils hate you at first but luckily they'll soon thank you once you reach the flower stands – I promise. You're also bound to see some awesome street musicians and the occasional pothead roaming through the market asking for money. Plus, you'll always leave with things you never knew you needed. Why, yes, I do actually need a grain of rice with my name engraved on it.
4. "Café Allegro" – Natalia Montes, Math/Philosophy, 2017
This hidden gem is the perfect place to get a cup of coffee or bring your books along to study in a nice, cozy atmosphere. Unlike many of the other coffee places in Seattle (there's a ton, trust me) this one's known for its artsy yet non-pretentious vibe. Yes, there's abstract art on the walls but no one will judge you if you don't spend your entire visit discussing it. Seattle's Oldest Coffee House has rave reviews for its lattes and mochas that come served in tall glass mugs the way they should be. P.S. They have free wi-fi.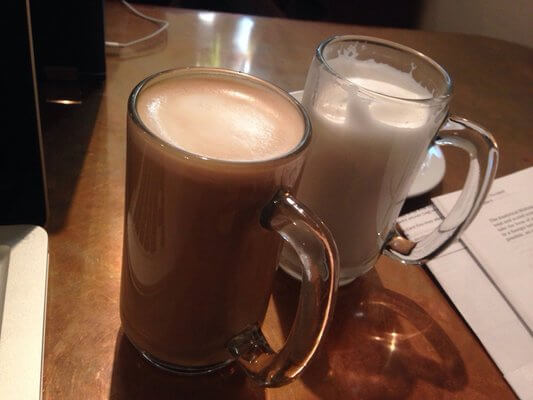 5. "Jefferson Community Center" – Edwin Charles Tabilt, Math, 2017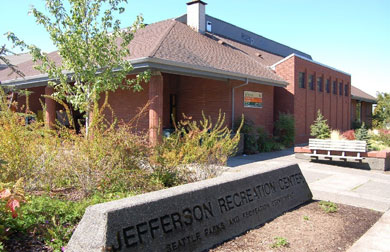 Ever wanted to learn a new recipe, take first aid classes or master the art of advanced drawing techniques? Well, now you can. As well as being a park, this community center also offers all the tools you need to become a renaissance man. Make Taylor Swift proud by shaking it off to some Zumba classes or learn to play badminton. Jefferson Community Center has something for everyone and makes it easier than ever to try something new while meeting new people in the Seattle community. Who knows, you might even meet your new best friend here.
6. "Volunteer Park Conservatory" – Nina Dubinsky, Interdisciplinary Visual Arts, 2017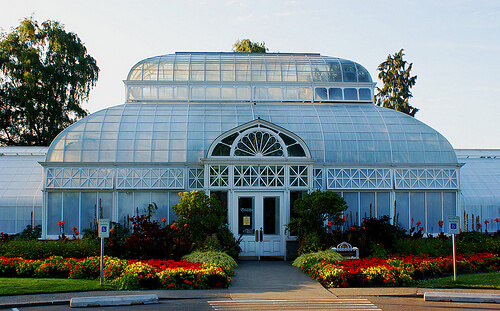 Possibly one of the most gorgeous places in Seattle, this conservatory also houses a botanical garden. Hello, who doesn't love nature? Better yet, it's only $4 to enter and you can even get a tour of the vicinity without having to break the bank. Enjoying the true beauty of nature AND learning new things? Your biology professor approves. The conservatory's architecture and exotic flowers look like someplace straight out of a Nicholas Sparks novel, which may or may not be why it's a popular spot for taking wedding pictures.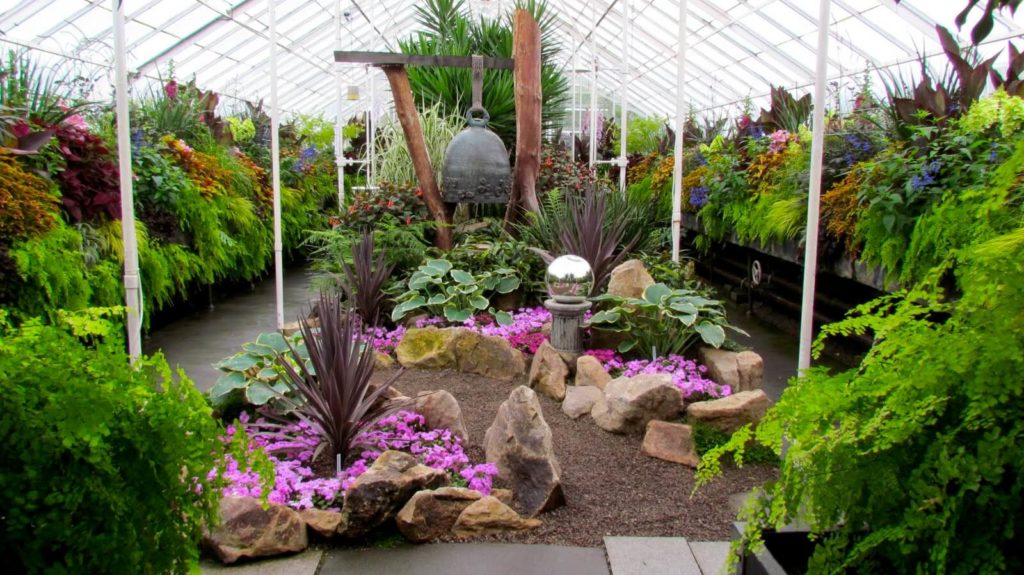 7. "Husky Rock" – Josh Lowy, Physiology, 2017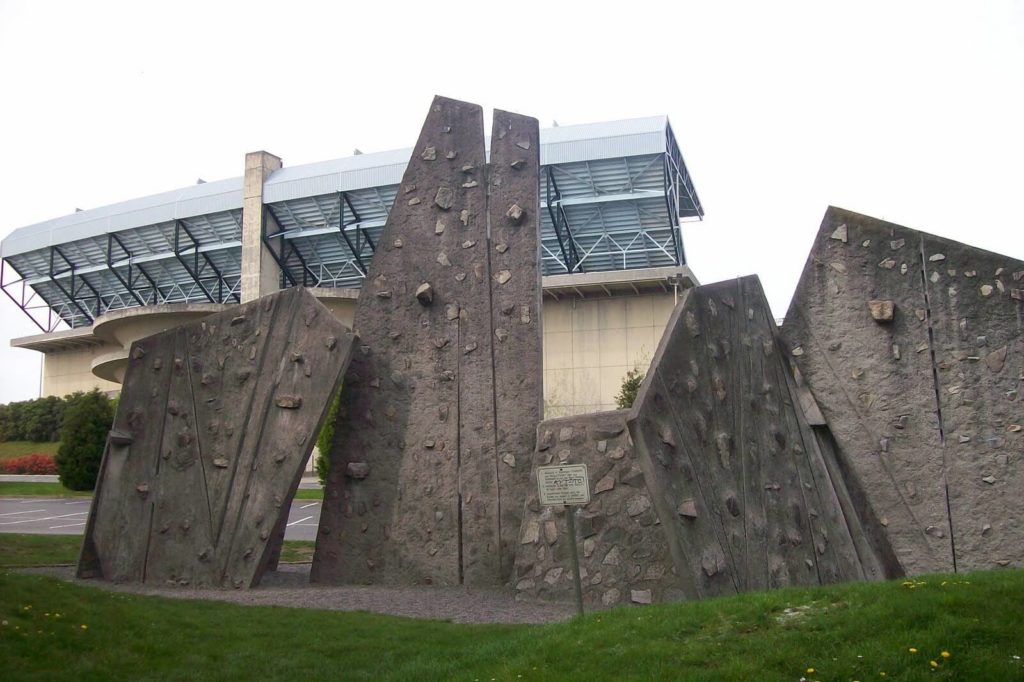 The first climbing structure on campus, Husky Rock is popular with students who, you know, like to climb man-made rocks while pretending to be expert rock climbers (hey, it could happen). It's completely free which is a college student's favorite word and if you can make it to the very top you're rewarded with a nice view of Husky Stadium. Since 1975 UW students have been climbing this rock and it's become something you need to do before you graduate.
8. "Chocolate Box" – Hayley Rice, Political Science, 2017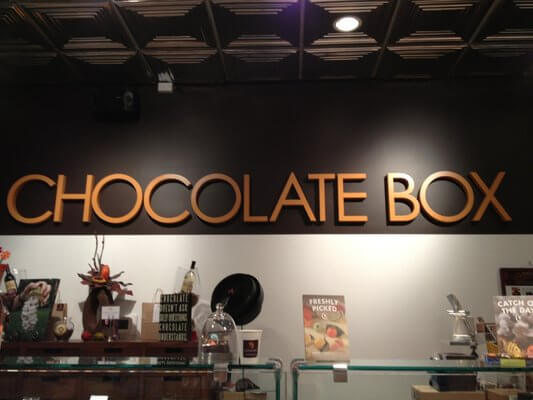 If there's one thing college students love, it's chocolate. This chocolate (and wine) store sells local and global chocolates while also offering tasting tours around the city. For the traditional chocolate lover you can find all your favorites, but if you want to try something new there's tons of quirky flavors too — chai and curry chocolate anyone? They also have the best tagline ever: Chocolate and Wine on Pine" (Street). Just because that rhymed I'll be making my way downtown to order one of everything off the menu.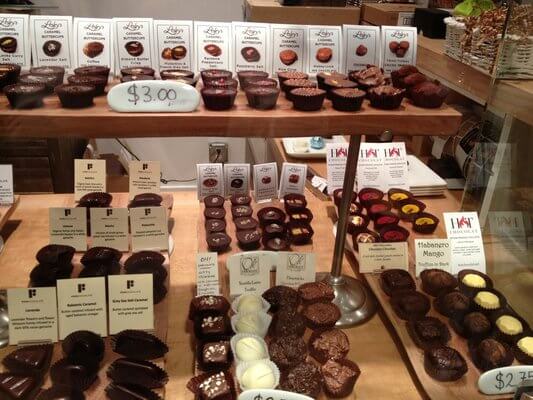 9. "Dick's Burgers" – Chris Lu, Electrical Engineering, 2017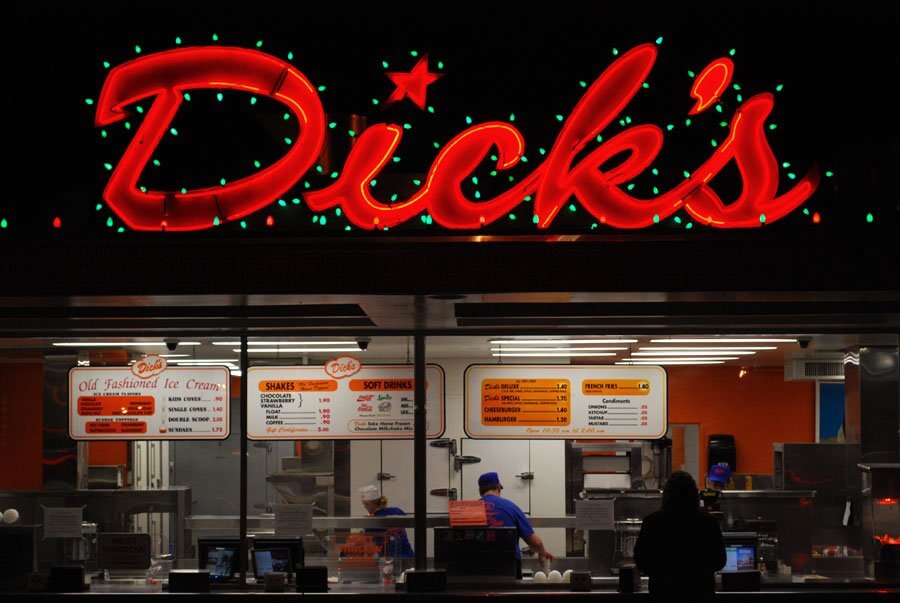 "I love Dick's!" is a typical thing you might hear around Seattle. But before you start freaking out, you should know that it's a burger place local to Seattle only (sorry, out-of-staters) that serves possibly the best burgers ever. Seriously. Travel back to the 1950s with this retro drive-in and menu which only consists of burgers, fries and milkshakes. That's right, no weird salad things most fast-food places today are so fond of. You don't know what love is until you take a bite into one of their juicy cheeseburgers.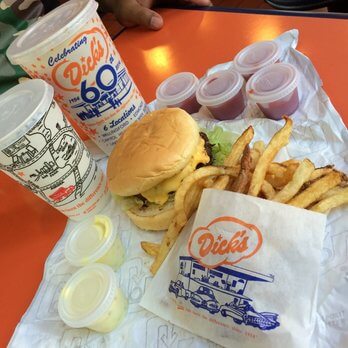 10. "Alki Beach" – Jesse Johnson, Communications, 2017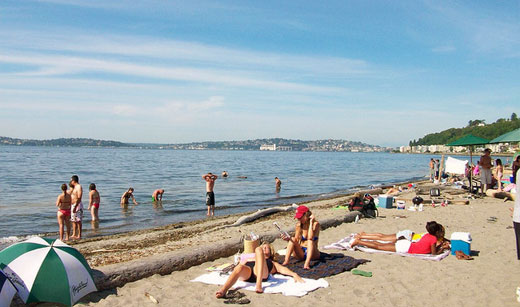 Yes, Seattle has a beach. Pretty hard to believe with all the tall skyscrapers but it's a great beach. Unlike many of the beaches in the state this one actually has sand and who doesn't love the feeling of sand between their toes on a hot day? It's a favorite for out of state students from California who miss the summer wonderland they call home. Plus, it gives an incredible view of the Seattle skyline. AKA, the perfect place for selfies. #beachready