Don't get me wrong: college is a great opportunity to learn and create memories with friends. But it's also an environment where nights spent cramming for exams and keg stands are the norm. Whether you love your experience or hate it, it's important to remember that college is a microcosm of the real world with a very different set of expectations and rules.
The secret to taking in the college scene—cafeteria food and all—is not getting swept up in the trends, stress and (at times) terribly destructive behavior on campus. Taking time to remember what you like, beyond studying or partying, and making an effort to pursue interests beyond your major is key to success on and off campus. Ditto with holding onto the sanity that can quickly erode in Chem Lab or after too many handles of Rubinoff.
Here's how you can balance being a student and a functioning human being.
1. Create Your Very Own Playlist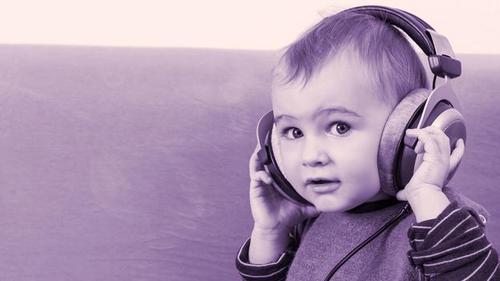 Concerts and parties offer ample opportunity to dance to great hits, but listening to music at a volume that doesn't cause hearing damage can be (shocker) more relaxing. If you're more down to clown, then throwing your own concert in your dorm can be surprisingly cathartic. BC Eagle Priya J. Atiyeh throws epic dance parties to de-stress. She said, "Our dance parties tend to involve props, like a variety of hats involving snapbacks, construction hats, a giant whale hat coupled with various shades… Our dance parties are no joking matter."
2. Meditate
Though yoga was much-needed during the high school agony of SATS and APs and LMNOPs, I only discovered the activity after my high school graduation. Now I highly recommend it to any friend. Yoga gives you excellent space to reflect on what feels like, at times, a whirlwind of classes and all-nighters. Plus, shovasana provides a perfect platform to get that power nap you've been needing.
3. Screw Hygiene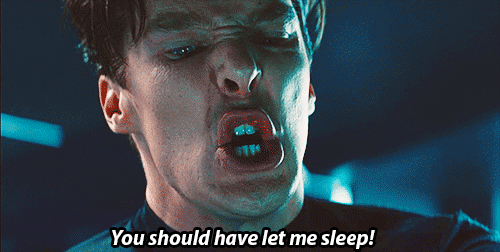 Your mood, ability to connect with friends and retain information, and the degree to which you perform in your studies is seriously impacted by the adequacy of your rest. "Sometimes, when I get back to my room after a really late night studying or in meetings, I don't get ready for bed, I just crash fully clothed, with shoes and jewelry on and contacts still in my eyes," said BC freshman Molly Newcomb. Sleep > hygiene. Sleep > everything.
4. Get Off Campus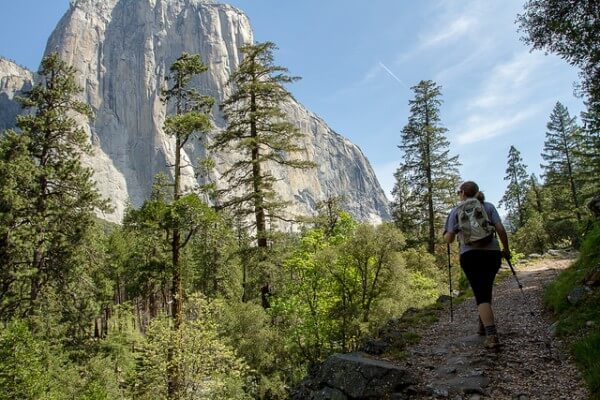 Getting off campus is a must, whether it's going out to a restaurant in a surrounding city, checking out a local museum or tourist attraction, or setting out to simply explore. Leaving behind the gates of campus lets you recenter your mind without worrying about academics. Added bonus: you get the necessary reminder that people of all ages do exist.
5. Treat Yo'self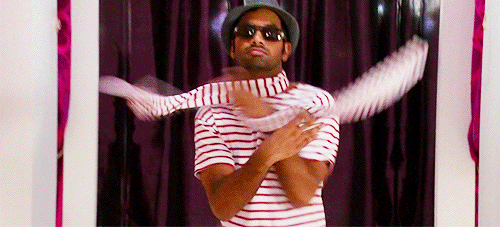 There are a lot of things that are great about being a twentysomething college student. The college budget, however, is not one of them. Though pinching pennies and eating ramen may be necessary for survival, it's important every now and then to do something that feels like self-love. Getting a mani-pedi, going out to a nice restaurant (Dominos does not count), or buying something you've had in your online shopping cart for weeks can be a much-needed positivity boost. Especially after a tough week (*cough, cough* finals *cough*).
6. Keep a Journal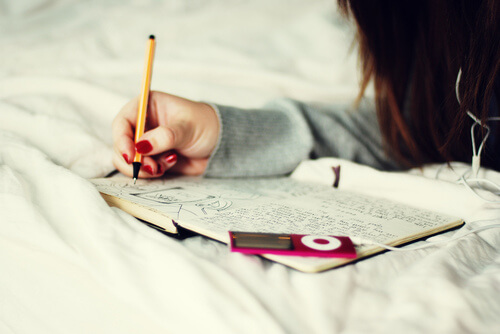 Reflecting back on your day or week—what you enjoyed and what you want to change—can get lost in your textbooks, or take the backseat to your precious Netflix account. Keeping a journal, even if it just means jotting down a few thoughts every so often, can help you process and memorialize your experiences. Remember: these are supposedly the best four years of your life. Your journal is sure to provide some good laughs and insights for your 40-year-old self.
7. Create a Bucket List

Keeping a list of things you hope to do during your four years can be a source of comfort and motivation. Why was this school your top choice again? What were your goals as a little baby freshman? Pull out that trusty bucket list. Incorporating your college friends into a range of experiences can ensure you'll make tons of memories and step out of your comfort zone. Another check off that bucket list!
8. Call Home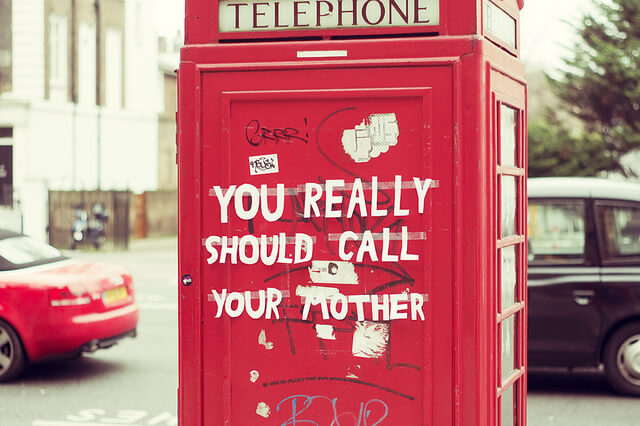 Breaking free of curfews and chores can be liberating. Saying adios to the confines of home is a natural part of the transition to school. While jumping to complete independence can be tempting, there is nothing quite like a quick catch-up with friends back home or a little advice over the phone from parents. Do not underestimate the value of a chat with people who know your middle name. It can help you process the responsibilities and challenges of roommates, classes, and the inevitable drama that comes with the college hook-up culture…maybe just a PG version for Mom.
9. Gossip Time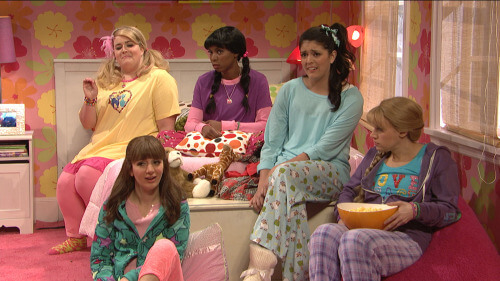 Just as comforting as talking to old friends and calling home can be, reflecting on the juicy tidbits of last night with your friends can be just as fun and entertaining as the night itself. The moments spent rehashing and piecing together your friends' whereabouts or letting out steam on the TA that's totally on a power trip can become great memories. They can also be crucial to your survival."It's living with your best friends that saves me," said BC student Margaret Iaccarino. Besides, we all need to laugh about the guy dressed as bacon on Halloween.
10. Embrace Your Quirks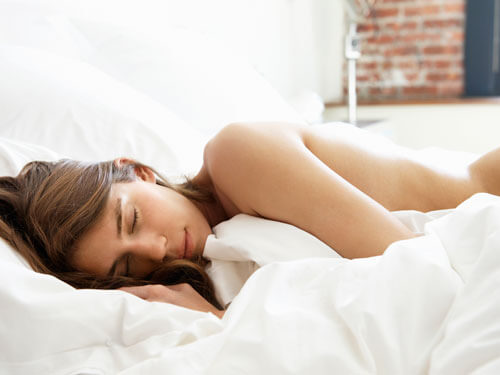 College is a whole new place overflowing with new faces, and the need to impress remains at an ever-high alert. But just like at home, you should always give yourself permission to stay weird. One student* said, "The weirdest habit I have that makes me stay myself in college is just being naked. At home I would always just relax and chill out naked, sometimes in a towel on my bed, sometimes without one. But with a roommate, that becomes harder to do because you don't want to freak them out. So, whenever my roomie leaves the room, there's a good chance I'll just strip and hang out like that." Don't be afraid to get naked, whatever "naked" means for you.
Whatever you do to keep your soul self present amidst the college chaos, remember to consistently evaluate what's happening in your surroundings and, more importantly, what's happening to you in those surroundings. To create memories that you want to look back, constantly give yourself me-time in order to check in with yourself and pursue what brings you joy. Then, party away.
*Name withdrawn to protect privacy.