As negative news regarding the environment makes headlines, more people want to do something about it. But when you do the dishes, you might forget to turn the lights off before leaving the house or even when you buy your morning coffee, you unintentionally affect the E'arth in small but monumental ways. Every choice you make impacts the environment. Through "going green" and making more environmentally responsible decisions, you can change your lifestyle in ways that not only protect the environment but also the health and safety of future generations to come.
Read on for 10 steps to go green on your campus.
1. SEEK MORE INFORMATION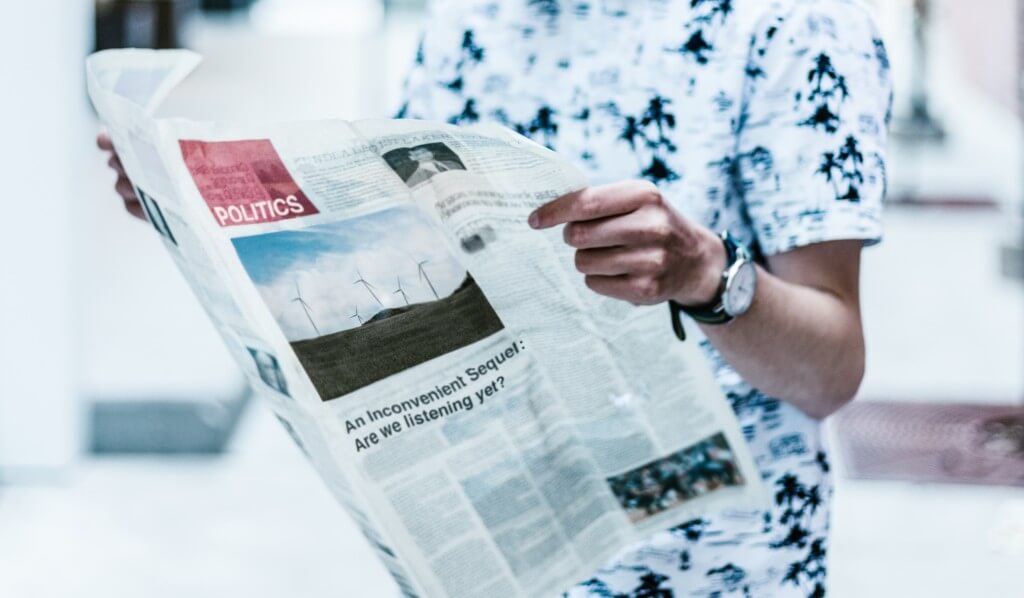 How do you begin to become more environmentally conscious when you don't know what to be conscious of? An important foundation for anyone seeking a "greener" lifestyle involves having the proper resources, education and connections. "I would say the most straightforward first step is to seek out the environmental group on campus and go to a meeting or two and try to figure out what they are working on, what they've done already," said Loyola University Chicago Director of Sustainability Aaron Durnbaugh.
Rather than turning to the internet and those inspiring documentaries on Netflix, perhaps you should utilize the resources on your campus. "Take a class in sustainability or the environment to learn about sustainability and the impacts of climate change on our planet and share that knowledge with other students and incorporate it into relevant class discussions. Find out why sustainability is important and how conserving resources now can impact future generations," said University of Iowa Sustainability Communications Specialist George McCrory. Take advantage of your "green" life at college through sparking discussions with environmental professors, joining eco-friendly clubs or sustainability organizations. I have no doubt these sources will take pleasure in answering all your questions and sharing as much information as possible.
2. FIND SUPPORT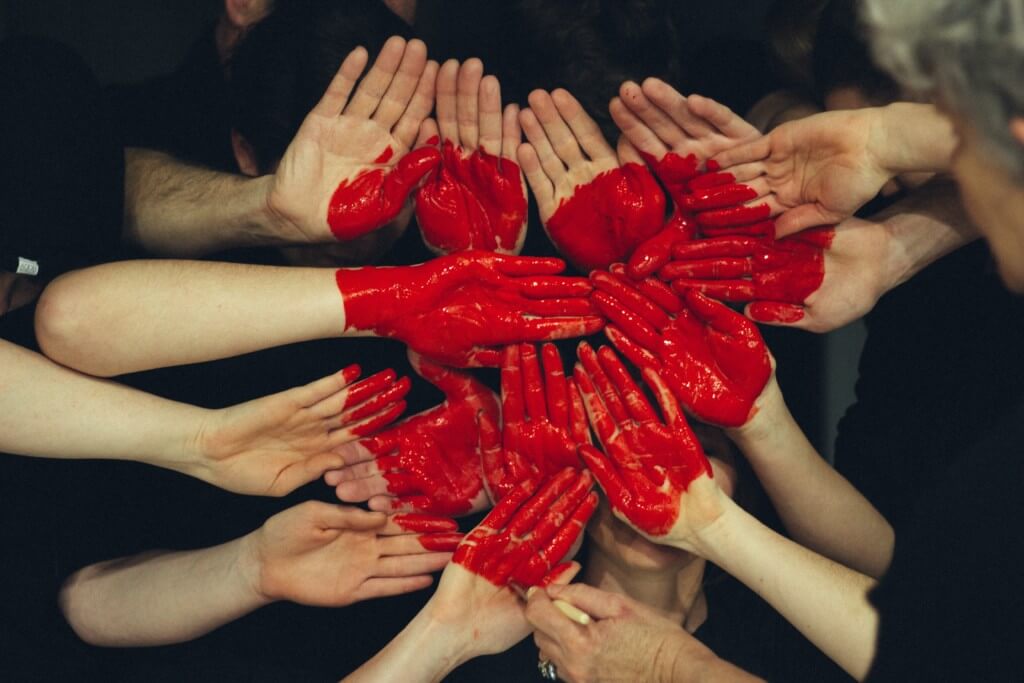 You can go green on your own but it always helps to have some guidance and support from people you trust. Luckily, you have plenty of options. You can find support through environmental Facebook groups, campus faculty and staff, your Office of Sustainability and other ecological organizations and clubs at your school. "There's student orgs, student clubs, the normal places you would go like student life, student development often times have resources. Don't forget about the academic side, but don't just be limited to the environmental science or the biology department. Also consider, theology, ethics, sociology and anthropology are all departments that have real rich connections with the environment," said Durnbaugh. Regardless of whether or not the club directly relates to going green, attending a meeting or two offers the opportunity to meet people with similar interests that you can share your knowledge with and vice versa.
3. TAKE BABY STEPS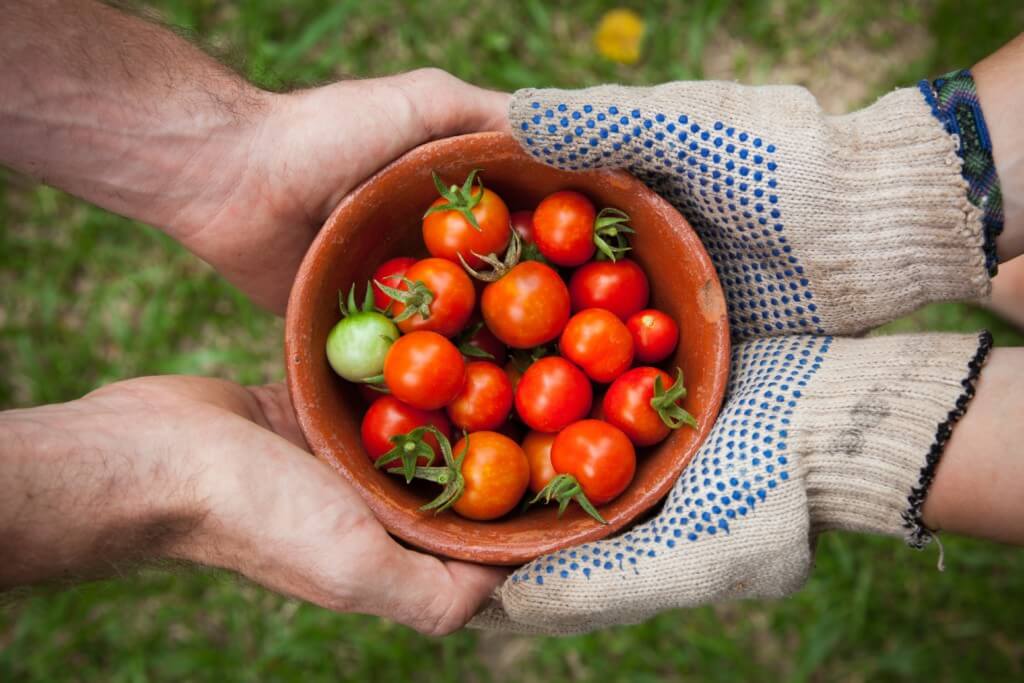 You'll have to take baby steps when changing an entire lifestyle. No one expects you to wake up one morning living zero-waste, eating little to no animal products or get a solar panel installed on your roof. "Everybody is at a different place when it comes to experience, some are conservation minded or active within an environmental club. The steps they can take are different from people that have taken none.
Some things you can think about are the impacts you have or the things you buy. Talk about it with others but ultimately do what is right for you," said Durnbaugh. Transitions like these involve time, effort and realistic environmental initiatives. Spoon-feed yourself changes in doses. Begin with simple things like recycling and using a canteen rather than purchasing water bottles to save plastic and your money. Even gardening to replenish the earth and pretty up the view is a mindful action. Pick one day a week to eliminate something not sustainable from your life and replace it with a greener solution.
4. PRACTICE THE MANTRA "REDUCE, REUSE AND RECYCLE EVERYTHING"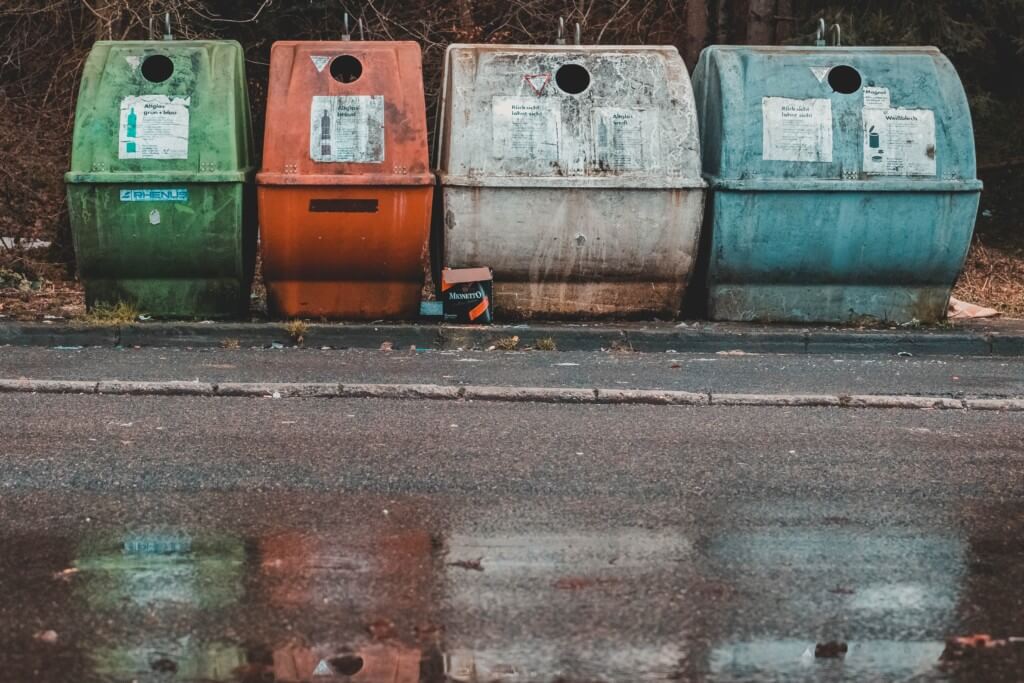 Half the battle begins with remembering and practicing the above mantra. You can start by locating your closest recycling center and purchasing a recycle bin. To reduce and reuse, simple techniques like using washable towels, purchasing a water filter or portable water bottle, going paperless (saying 'no' to receipts and bills and 'yes' to emailed ones) and investing in reusable bags greens your routine. Pro Tip: leaving your shopping bags by the front door leaves little room to forget bringing them with. Take the campus bus system. "If it's practical, use public transportation such as a bus, or walk or bike to class instead of having a car. If you don't have a car, you save money on by not paying parking, fuel, and maintenance," said McCrory.
Oh, we can't stop there. Hand wash dishes and use a dish rack for drying. Take shorter showers. Set the washer on cold or warm. Invest in a drying rack. Turn your computer and other electronics off at night (including the TV). Using the stairs instead of the elevator. Live in the dorms. "For college students, it's a lower carbon impact if they live in a dorm or apartment complex instead of a house. It's more energy efficient to live in multi-tenant housing than a house that may have poor insulation, high heating costs, or old appliances, etc.," said McCrory. Going green is all about finding positive alternatives that work best for you while being mindful of your actions, keeping the environment and this mantra in mind.
5. BORROW INSTEAD OF BUY
Borrowing creates the opportunity to make friends with your neighbors and classmates while saving money and the planet one step at a time. You can start by sharing school supplies or borrowing a peer's textbook instead of buying a new one. Going to the library can save you money by eliminating the purchase of books and movies. "Another way to go green is to monitor your consumption habits. Ask yourself, do I really need to buy 10 T-shirts? Consider buying clothing from a consignment store instead," said McCrory. Checking out garage sales and thrifts shops also greatly contributes to reducing, reusing and recycling. Remember to stay mindful and think about alternative ways to find products instead of buying them if possible.
6. SHOP LOCALLY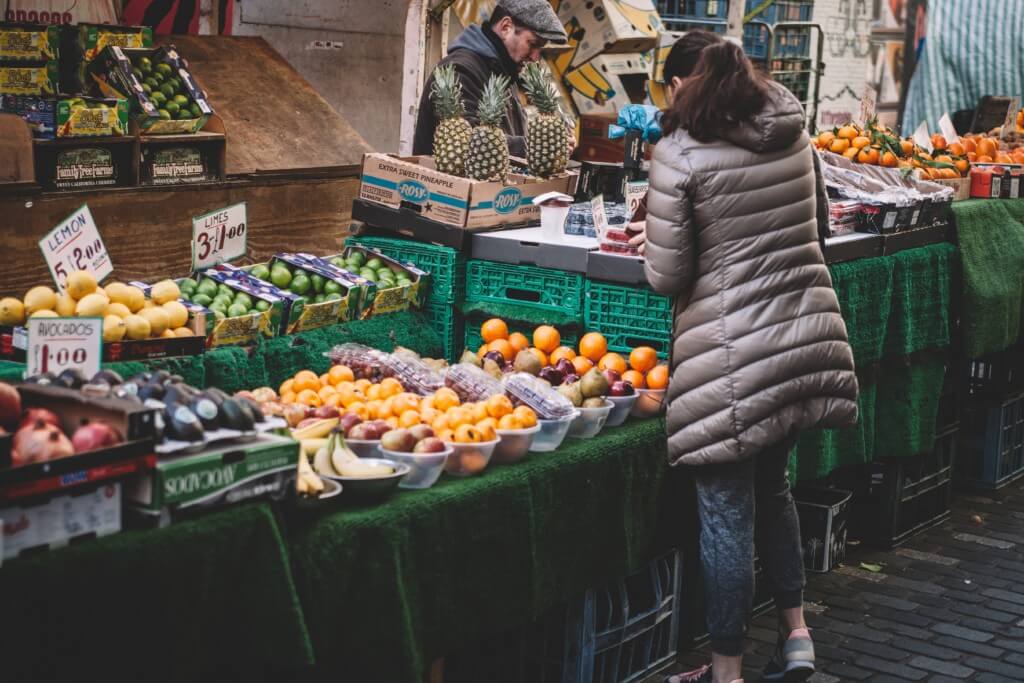 Many of us don't stop to think about where our food comes from since we've adapted to taking trips to the grocery store whenever necessary. But buying locally-made products has so many benefits over buying from industrial farms, you can't find a reason not to. For starters, shopping locally eliminates the pollution of toxic chemicals and waste of resources that stem from the global transportation processes. Shopping for locally-made green products such as office supplies or furniture also supports your local businesses and puts money back into the community. Through shopping at local farmers markets, you get organic fruits and vegetables that ensure healthier and more nutritious meals. If concerned about where to find local stores you can utilize Google Maps, green directories or niche websites.
7. USE NATURE-FRIENDLY PRODUCTS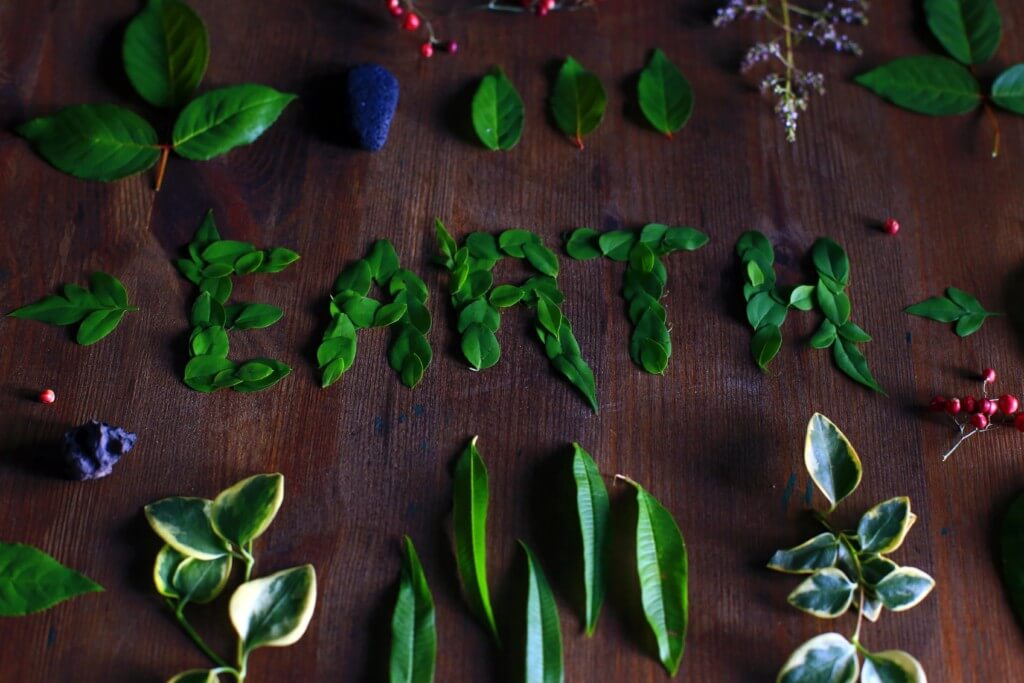 Switching to toxin and chemical-free recyclable products, especially when it comes to cleaning, can make a huge difference. To help, consider making your own cleaning products out of essential oils, vinegar or baking soda instead of purchasing them. Or, as many Twitter activits have called for lately, swap plastic straws for metal reusable ones. When it comes to environmentally-friendly items like clothes for example, it makes sense to invest in a higher-quality product that will last a longer time than something cheap you'll end up replacing later. Ladies trying to save green and go green, did you know you can eliminate daily waste of pads and tampons during your menstrual cycles through adapting reusable products like the Diva Cup? With a lower long-term cost and the ability to last up to 5 years, sustainable alternatives are always worth looking into.
8. CHANGE YOUR DIET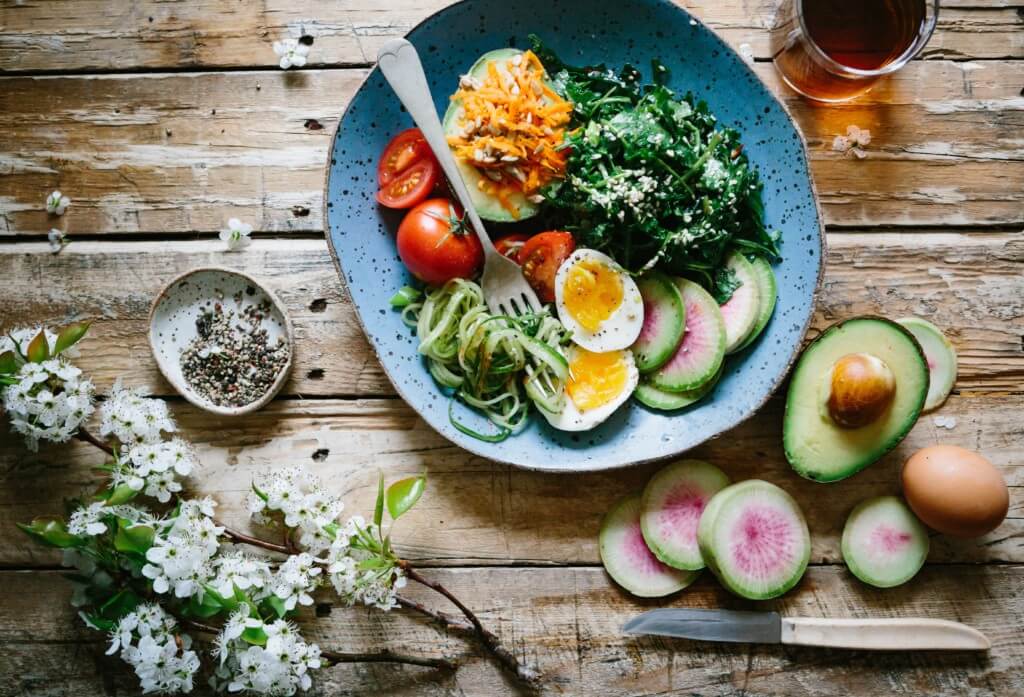 The most complex and deal-breaking step arises from the idea of giving up a carnivorous diet… and cheese. Eliminating food from the agricultural industry makes one of the greatest impacts due to the pollution and animals lives you can save from it. Because adapting to a meatless diet may not be sustainable for some, this step also demands daily dosages. Before you can walk, you have to crawl, just like before you can go vegan you have to try vegetarianism. Start by cutting your meat and dairy consumption in half and working your way up from there. Diets similar to such also offer great physical health benefits if you balance them properly. While the thought of finding vegetarian options on campus or in your dormitory seem tricky, the options are there as long as you know what to look for. Any small contribution you make can make a huge difference.
9. STAY IN THE LOOP
You have to stay in the loop about what happens on our planet in order to save it. It's not only important when it comes to sharing the information with others but also very important to know for yourself. Perhaps you'll find out something you didn't know before and this will lead to another greener and more positive lifestyle change. Maybe you'll find a new blog site that can help you reduce even more waste in your life. Finding out new information and staying in the loop shouldn't be too difficult as long as you actively seek out new knowledge and stay consistent. Watch active YouTubers, search for green recipes to prepare, follow some environmental news sources on Twitter and Facebook. We only have one planet. We should know what happens with and on it.
10. BECOME AN INFLUENCER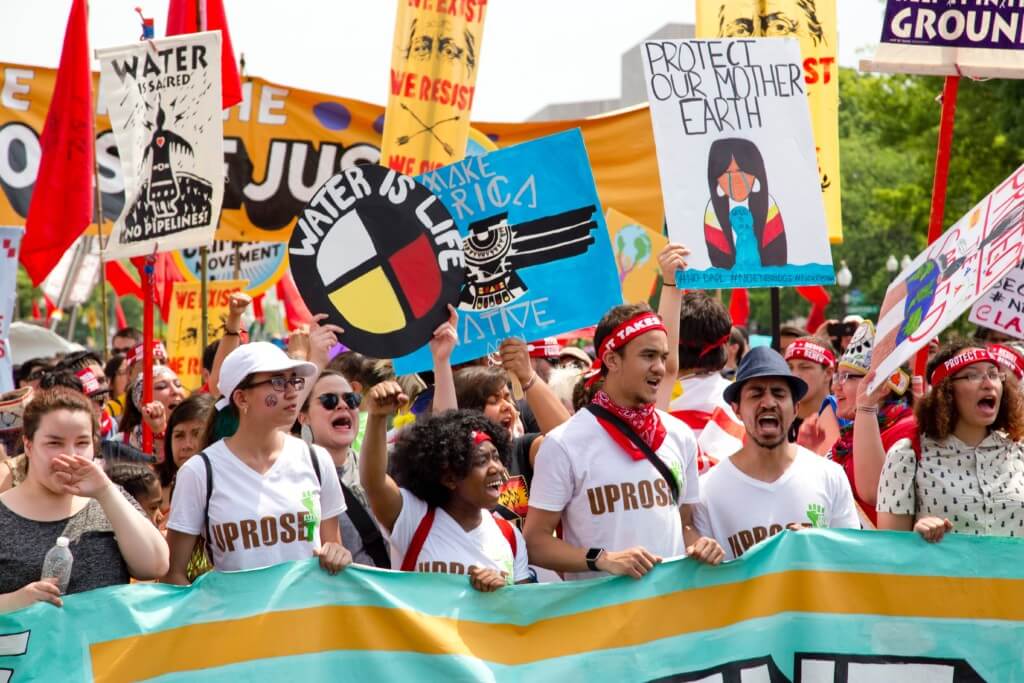 Talk about it. Discuss the information and knowledge you know with others who ask questions or aren't already aware. Share your experiences going green and encourage others to do the same. If you haven't already joined a green organization or club on your campus, do so now. Depending on how passionate you are, advocacy groups make for awesome ways unleash your thoughts and feelings on the topic while making a difference in the process. "While it's good to take individual actions, being part of a group helps you and your friends understand why sustainability is important on a larger scale. Join an environmental club on campus or in the community and invite roommates and friends to come to a meeting. It's a great way to network with like-minded students who share your interests and an easy way to introduce friends to going green. You can also invite friends to volunteer, attend a sustainability lecture or help with an environmental or social justice project," said McCrory. Every person plays an extreme role and makes a difference. It starts with you and ends with all of us.