All of your relatives wondered and so have you. Just what are you going to do with that degree of yours? How will you possibly put that psychology degree to use? You want to become a psychologist with patients but the how of it all hasn't quite come to you yet. Don't worry.
Here's how to stay sane while trying to become a psychologist.
What does it take to become a psychologist?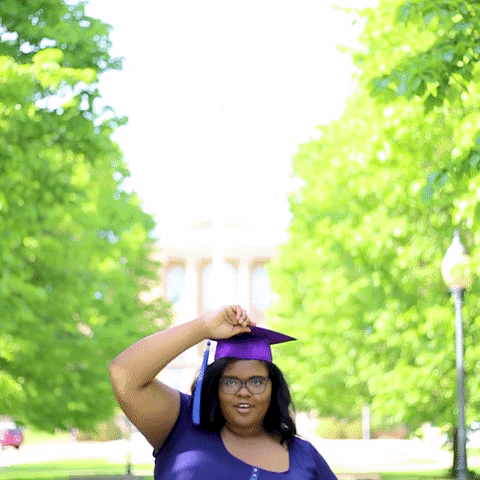 If you're struggling to wrap your head around just four years of college, then maybe psychology shouldn't be number one on your list of majors. To become a psychologist, you'll need a bachelor's degree, a master's degree and a doctorate degree. In total, that comes to about to 10 years of schooling before you even think about having patient's sit on your couch. Don't know where to begin applying for a psych degree? The top five schools for psychology are Stanford, Princeton, Yale, Harvard and Duke. Once you've secured your bachelor's then you can start thinking about where you want to go to get your masters and ultimately your doctorate. Who knows, for grad school you may end up moving away to a new city. You'll be so tired of binge watching Netflix, you'll want to go out and meet new people. And who doesn't love the classic "move-away-and-become-whoever-you-want-to-be" scenario like in all your favorite RomComs. Starting fresh may seem kind of scary, but it'll be worth it when you finally reach your dream of opening your own practice as a psychologist.
Next, you'll need to think about what type of psychologist you want to become. This will determine the course of action you'll take when completing your schooling. There are multiple different types of psychology. You have clinical psychology, which means diagnosing people; counseling psychology, which means talking and counseling patients through their problems; then there's research psychology, which is exactly what it sounds like. "I really love researching the human brain and figuring out why we do the things we do. That's why I want to be a clinical psychologist and work in the psychiatric ward of a hospital," psychology major Brooke Alford said. But, if working in a psychiatric ward totally gives you the heebie jeebies then you could always consider taking another route.
What you should know about becoming a psychologist?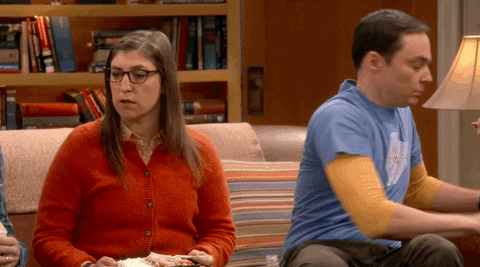 1. What type of income will I earn as a psychologist?
Now, what everyone cares about and the reason you're all here: how much money you'll make. Depending on the type of psychologist you want to become, the salary ranges anywhere from $70,000 to $100,000 a year. Seriously, psychologists make bank. Money can't buy happiness, but with that amount of money, it's a start.
2. How much will I be expected to work as a psychologist?
Once again, the type of psychologist you want to become determines how many hours you work. If you want to be your run-of-the-mill, lay-on-my-couch-type psychologist, your hours will vary. Some patient conditions may be more severe than others and require your assistance "off the clock." However, if you want to become a clinical psychologist or even a school counselor, this may require the typical nine-to-five 40-hour workweek.
3. What will my work environment be like?
Like many other professions, the area you decide to specialize in will determine your working conditions. A lot of clinical and counseling psychologists often work in private practice. This means you'll probably have your own office and make your own schedule; a pretty sweet deal if you ask me. "You are your own boss so you set the pace, your own goals, and then have to hold yourself accountable for meeting the goals," Psychologist Dr. Raychel Powers said. Psychologists who work in hospitals and nursing homes, not so lucky. For these, you'll probably have a scheduled workweek with on-call hours that can be somewhat unpredictable. But, if it's truly your passion, you'll never work a day in your life.
3 Skills you Need to Become a Psychologist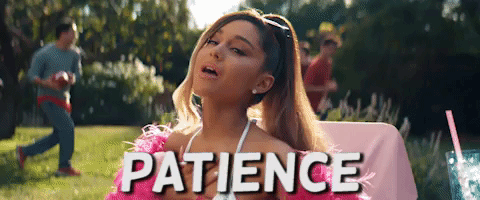 1. Patience
Some of your patient's conditions may be more severe than your patience and will require complete control. "Clients present with varying levels of motivation and I feel it's important to meet clients where they are rather than rushing them through therapy based on your own goals for them," Psychologist Dr. Randi Mackintosh said. Your job is to help them through their anxieties and struggles, which requires a lot of patience. If you get mad waiting in the Starbucks drive through too long, then this may not be the profession for you.
2. Dedication
Your patients need to feel 100% safe with you. They need your un–divided attention and devotion. Even if you decide to go the counseling psychologist route, this requires a lot of dedication as well. You can't just give up on a patient because they aren't taking your professional opinion to heart. They need to feel safe and know you won't give up on them.
3. Excellent Communication Skills
Communication is important no matter what field you're in, but it especially matters when studying human behavior. Even research psychologists need to be able to not only research the area of study, but effectively communicate their research to the public.
Reviews
"College age individuals are primed to be excellent candidates for therapy as they're often exploring aspects of their families and identities for the first time and seem very motivated to learn more about themselves." – Dr. Randi Mackintosh
"In choosing a specific field of psychology, the best indication is how excited you are about going to work and your own level of interest in a certain population. While it helps to have an idea before starting a program, it is okay to also wait to see what you like as you gain experience." – Dr. Raychel Powers
"I believe there is hope for people to feel less overwhelmed, depressed and anxious, and to make positive changes in their lives and relationships. Therapy offers a non-judgmental, confidential environment to explore thoughts and feelings and find new methods to cope in order to live a fuller, more enriching life." – Anne Tierney