Throughout 13 seasons, we've celebrated our favorite Grey's characters' triumphs, cried during their losses and ridden on the emotional rollercoaster that Shonda Rhimes so impeccably creates. We've danced it out with Meredith and Cristina, cried after Derek's untimely death, falling deeper and deeper into the world. Aid everyone's obsession for one of the longest running hospital shows on TV with Grey's Anatomy gifts.
Treat your fan-friend (or self) to one of these 10 Grey's Anatomy gifts.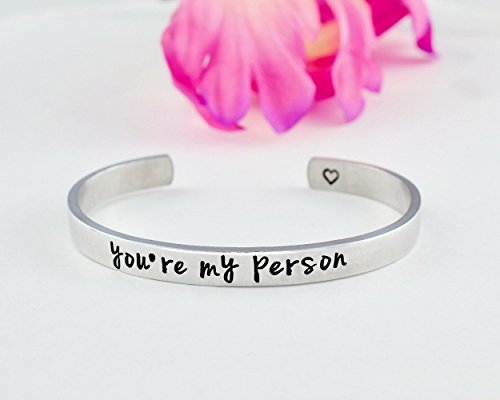 Show your friend that your commitment to them will last at least as long—if not longer—than Grey's run on air. Bracelets serve as a wearable reminder of love and companionship, and this one packs the added punch of including one of the most well-known (and cutest) quotes of the show as its inscription. What better way to show the world that you're in love with Shonda Rimes's show and the friend who gave you this gift?
Price: $12.95
Great healthcare, like a good sweater, should leave you feeling soft and comfy. But since you can't curl up next to Dr. Yang or Dr. Karev (as much as you may want to), then something proclaiming their names stands as the next best thing. What better way to keep warm during an all-night marathon than bragging about your fave OG cast?
Price: $29.99
Roommates—love them or hate them, they all seem to have the bad habit of wanting to talk to you as soon as you turn on your show. Send them a subtle hint about how you feel and settle into a night of blissful watching and snacking. Plus, then you'll have a cup to drink your wine out of when the seasons get tough (well, as long as you're legal).
Price: $14.95
Who all remembers Dereks' tumor, the main case that sealed Meredith and Dereks' relationship? Well, this pillow shows your dedication if you can't paint it over your bed. Lay down your head and ream sweet dreams of McDreamy.
Price: $6.59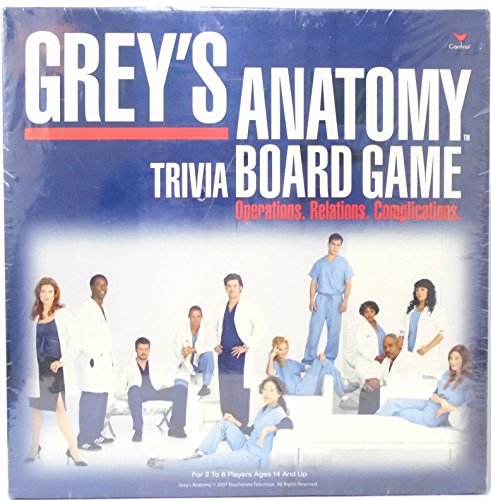 If your whole gang loves Grey's Anatomy, this game asserts yourself as the ultimate Grey's Anatomy fan. After thirteen seasons, you have a lot of facts you'll need to know. This game will let you stay in the spirit even when you take a TV-break between seasons at your next watch party.
Price: $94.99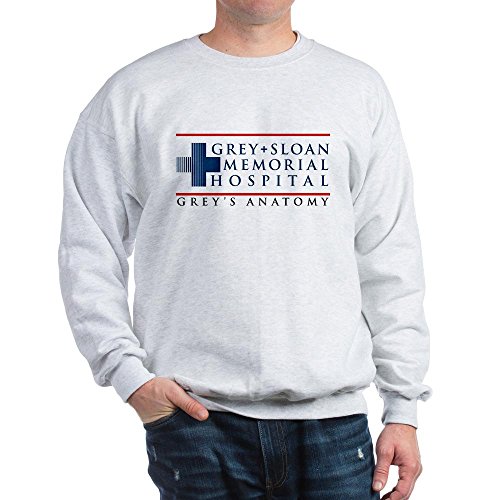 What better way to show your Grey-Sloan Memorial Hospital pride than wearing it on your chest? This comfy sweater shows your pride and will keep you warm during those chilly nights when new Grey's episodes aren't running.
Price: $22.95
Meredith and Cristina's iconic dance parties can cure any ill, even college stress. Look no further than this print of the wise words of Meredith Grey to cure your college blues. Put this flask on your desk or bookshelf to brighten up a room (except if you live in the dorms) and stuff it in your purse for portable 30-second dance party fuel.
Price: $24.99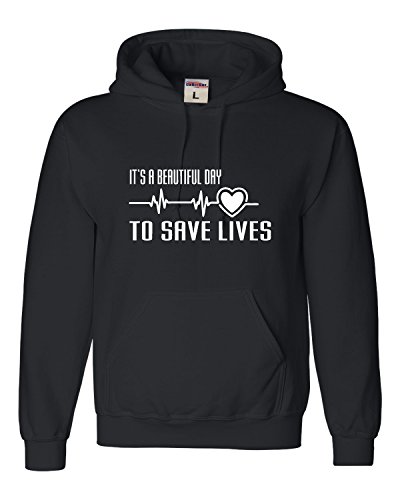 As Derek Shephard used to say, "It's a beautiful day to save lives." When all seems down, this pullover sweater will pick you up with this quote, and the image of Derek with his lush hair and piercing blue eyes and quick smile there in front of your eyes in an instant to brighten your day.
Price: $33.94
When you need that boost of motivation, look to Cristina Yang. Even though we haven't seen her for a few seasons, Dr. Yang remains as our favorite example of a badass lady getting sh–t done. Finals inspiration couldn't come from a better source.
Price: $6.45