Spanning 2,000 acres, the University of Florida is pretty large to tackle solely on foot. While the primary mode of transportation is walking when it comes to getting to class, the university provides different options for getting around during both the day and the night. Many students bring up their cars, but parking is limited–and campus police love to ticket you. Others invest in Vespa scooters, bikes, or skateboards. A primary concern of the campus community involves getting home safe after nights out, and the university actively works to prevent drunk driving with its many transportation programs.
SNAP
You know how usually the best advice is to avoid the big white van? Well at Florida, don't be alarmed if you see a group of boys clad in all Polo and girls in backless tops and wedges chasing after one. SNAP vans are provided by the campus police department and student government in an effort to make sure that nobody walks alone at night or drives drunk. From 6:30 p.m. to 3 a.m., just open up the free SNAP UF app on your phone, type in your on-campus pick-up and drop-off locations and the number of people who need a ride and SNAP will send a van equipped with two student drivers for free. (You can also call 352-392-SNAP, but the app is usually faster). "In theory, SNAP is a great idea, but sometimes they can be kind of slow in picking you up," Sophomore Kayla Leighton said. "Sometimes there are so many people taking it at once that it actually takes longer for SNAP to get you where you need to be."
GOTCHA Ride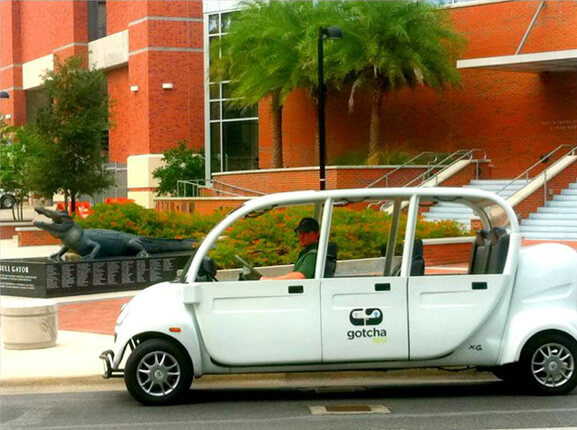 Laugh all you want at the multicolored golf carts speeding down University Avenue amidst normal traffic, but GOTCHA is definitely one of UF's most underrated transportation systems. Just call 886-943-8468, and GOTCHA will send over one of it's infamous golf carts to pick you and about 7 other friends up and it will take you anywhere you want to go for free. When compared to SNAP, GOTCHA is usually preferred because it can take you off-campus if needed, where as SNAP has specific stops. However, tips are encouraged on GOTCHA, so if you have no cash on you, it might be a good idea to look for another option. Pro tip: make friends with the GOTCHA drivers. Sometimes when you call the main line, nobody picks up. If you're friendly with a driver, usually they'll give you their personal line, you can call them, and they'll give you priority.
The Bus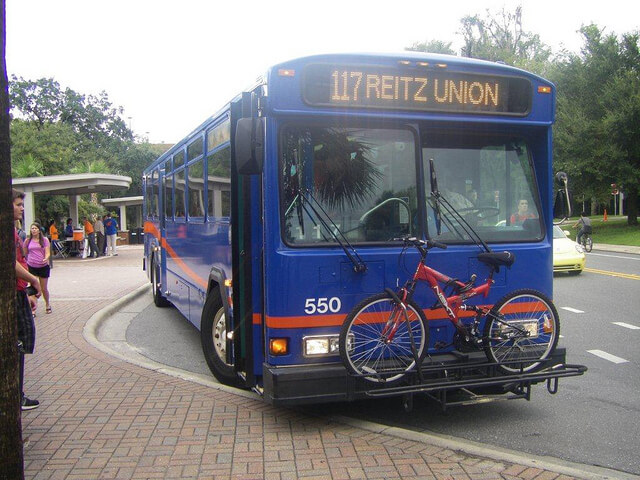 The bus travels all around Gainesville and is free for all UF students, as long as you show your student ID. It's the most reliable mode of transportation that the school has to offer. Make sure to download the Transloc app, which shows you a map of Gainesville with real-time updates of where each running bus's location The app provides up-to-the-minute updates of when each bus is getting to specific stops, so you can be sure you won't miss your ride.